I'm always looking to review as many new airlines as possible, and lately it sure seems like the number of dry airlines (those that don't serve alcohol) I've flown has increased drastically — EgyptAir, Kuwait, Saudia, etc. What I find interesting is that just about every time I fly a dry airline, one of the first comments from others is "ugh, dry airline, no thanks."
On one hand I share the sentiment, while on the other hand I find this illogical. Most people don't drink every day (at least I don't think so?), yet somehow being on an 8-12 hour flight without alcohol seems extremely unpleasant.
So this is partly a personal post sharing why my perspective on alcohol in general has changed, and then also reflecting on my experience with dry airlines.
I make a point of drinking less than I used to
Let me start by saying that I'm no angel. I've had many flights over the years where I got really really drunk. It's easy enough to do when you have a fun crew and access to $150+ bottle per bottle champagne. In many ways that's self destructive, though at the same time I think excess in moderation is fine.
But personally what has changed in my life is that I make a point of not drinking as much as possible. To be clear, it's not that I have great cravings for alcohol, but rather in social situations when everyone else is drinking, it's only natural to succumb to peer pressure and also order a glass of wine.
But I have a crazy schedule, and there's a direct correlation between how much I drink at night and how I feel in the morning (and I'm a morning person, so peak energy to me in the morning is important). Even if I have just one or two glasses of wine with dinner because everyone else is, I notice in the morning I don't feel awesome. Meanwhile if I just stick to sparkling water, I feel great.
While I still sometimes "indulge" on top airlines, at great restaurants, and/or for special occasions, otherwise I make a point of not drinking. Again, I'm not always great about this, but I try.
In general you're also always going to feel much better not drinking when you fly, given the effects of alcohol at altitude. So when flying domestically I never drink, and I feel great about it.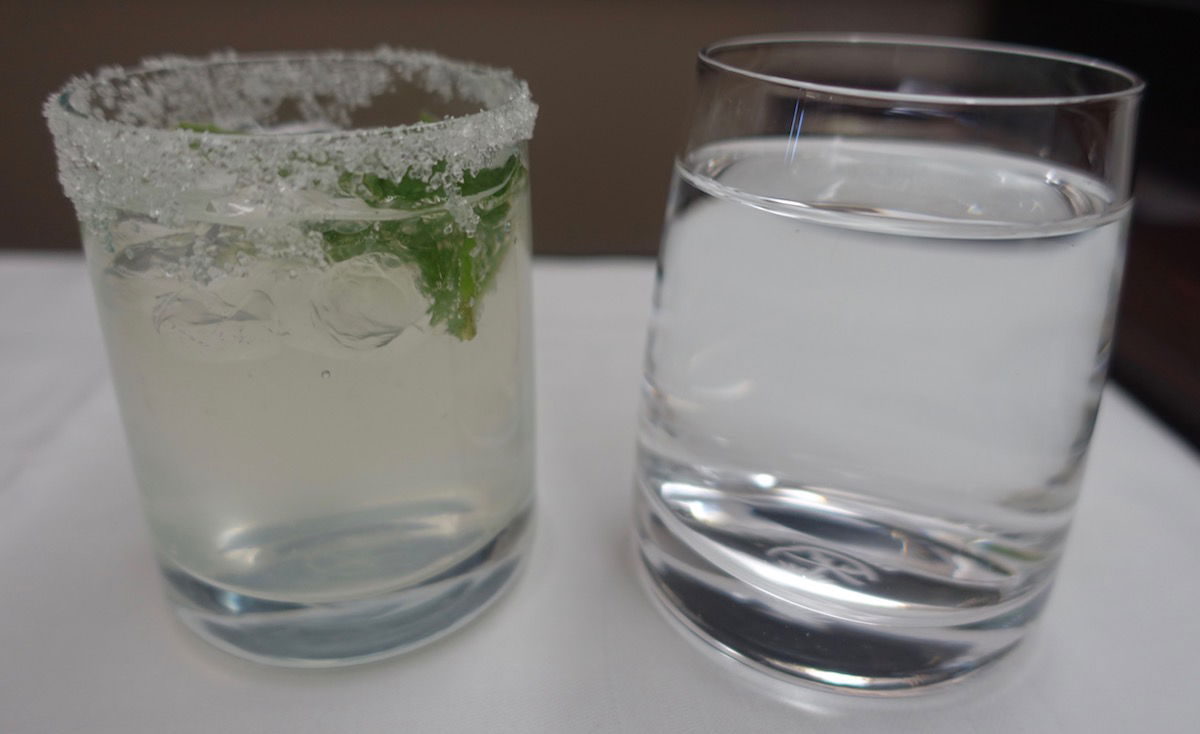 A mint mojito mocktail on Saudia
Dry airline FOMO?
I just flew Saudia (which is a dry airline) from Jeddah to Los Angeles. The flight was phenomenal. I had caviar, lobster thermidor, and all kinds of other delicious food.
Many would say "well a nice glass of wine is part of a great meal," and I don't disagree. But after having taken so many flights lately on dry airlines, I have to say that I find it refreshing in many ways. Just as I enjoy plenty of nice restaurant meals without drinking alcohol, the same is true on planes.
Would one glass of champagne with the caviar course be nice? Of course. But as anyone who likes to maximize value can relate to, one glass can quickly turn into a bottle when you're having fun, and then you end up feeling pretty crappy when you land.
I've felt significantly better both during and after flights on dry airlines. Sure, alcohol with a meal might be enjoyable, but I don't think anyone will argue it makes you feel better (well, maybe unless you have a fear of flying and it calms you down).
So in many ways flying dry airlines is almost like a semi-cleanse — you can indulge in great food, but you'll still feel much better when you land.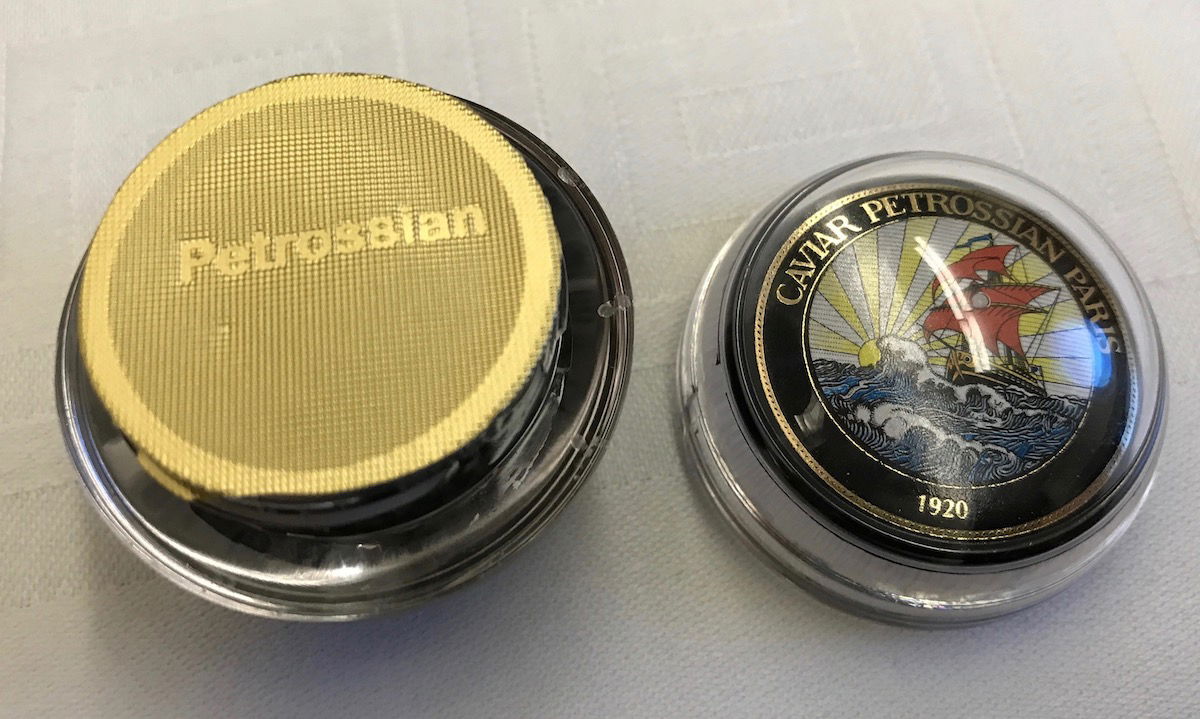 Caviar in Saudia first class
Bottom line
Don't get me wrong, I enjoy flying an airline with a fantastic alcohol selection. Would I exclusively want to fly dry airlines? No, ideally not. However, personally I wouldn't avoid an airline for being dry, and I think it's possible to have a great meal and really enjoyable flight without alcohol.
To those who avoid dry airlines, is it because you find alcohol to be festive, you don't think you can have a good meal without a good glass of wine, or what? How far out of your way will you go to avoid a dry airline?