One of the things that has always impressed me about Alaska Airlines is their 20 minute baggage guarantee. They guarantee that checked bags will arrive at the carousel within 20 minutes of your plane arriving in the gate, or else you receive a $25 Alaska discount code or 2,500 Mileage Plan miles.
The way Alaska handles checked bags really makes you wonder where other airlines go wrong. I've checked Alaska bags dozens of times, and they've always arrived within 20 minutes. As a matter of fact, they're the only airline I consistently check bags on. Since they start boarding earlier than just about any other airline, I usually just check bags with them and then board last minute.
I've asked people at Alaska about this policy, and they're quite modest about it. They've always told me something along the lines of "well it really isn't that difficult once you set the standard that our employees and ground handling contract workers have to follow." And it works.
Anyway, up until now we haven't seen other US airlines follow, though it looks like that's about to change.
Delta has just added a "Bags On Time" guarantee, whereby Delta guarantees that your checked bag will arrive at the carousel within 20 minutes of your domestic flight arriving at the gate. If they fail to deliver, you'll receive 2,500 bonus SkyMiles.
This promotion is only valid through March 31, 2015. My guess is that they're testing out the system to see how well they can deliver on it, and my hope is that this will be made a permanent feature from there.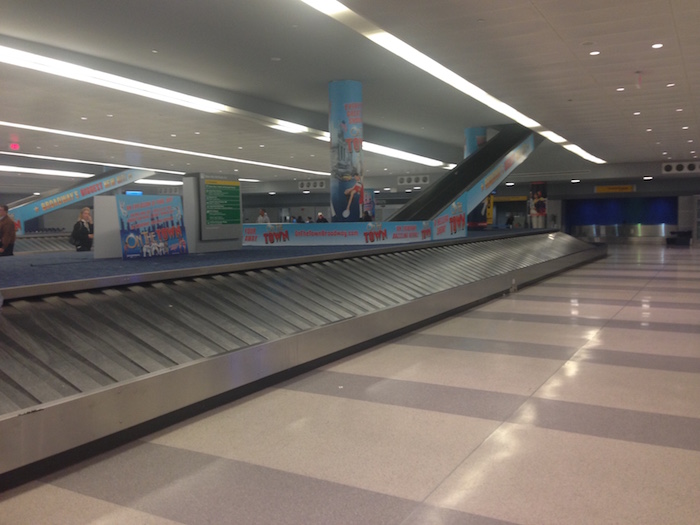 What's interesting is that you have to fill out an online form within three days of your flight to request the 2,500 SkyMiles. With Alaska Airlines you have to request it at the airport immediately. This makes me wonder whether Delta actually has a system for verifying when bags arrive, or if they're using the honor system.
Anyway, the basic terms of the promotion are as follows:
Only valid for domestic flights within the 50US and Puero Rico
The final leg of the itinerary has to be on Delta Air Lines (not Delta Connection)
It can take up to two weeks for bonus SkyMiles to appear in the account
All claims must be submitted by April 3, 2015
Each passenger can only request this once per trip, regardless of how many bags were checked, and whether it's a one-way or return trip
Lost, mishandled, and damaged bags are excluded
Bottom line
This is something I'd love to see other airlines add as well, especially now that most airlines are charging for checked bags. The battle between Alaska and Delta has been great for consumers, and this is another example of that.