Delta Air Lines will be reconfiguring some of its existing long haul aircraft, though I'm rather disappointed by the details of this.
Premium Select coming to 767-300s & A330s
Delta has revealed plans to reconfigure more wide body aircraft this spring. Specifically, Delta will be installing Premium Select seats on Boeing 767-300s, Airbus A330-200s, and Airbus A330-300s. The first reconfigured 767-300 will enter service in May, while the first reconfigured A330 will enter service in mid-July.
For those of you not familiar Premium Select, this is the name of Delta's premium economy product, which is intended for long haul international flights, and is roughly comparable to domestic first class, especially on the Airbus A220 (which has rather narrow first class seats).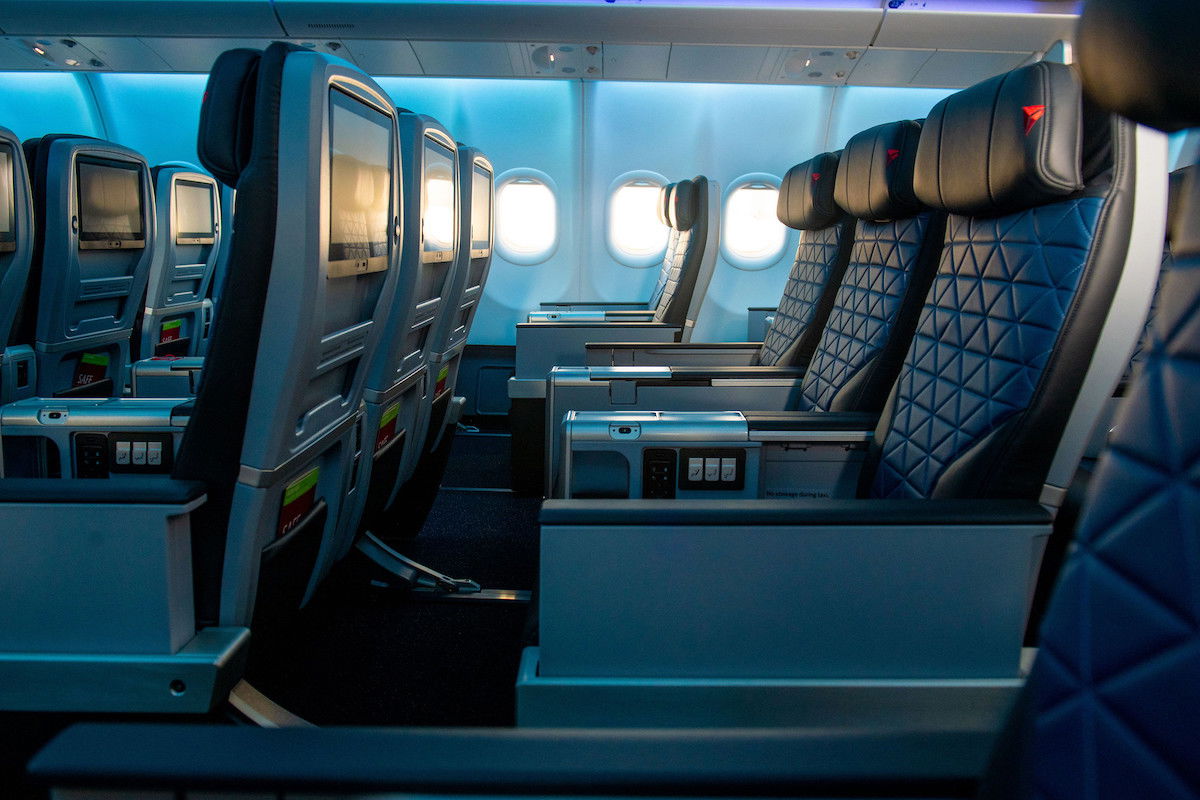 Premium Select is coming to 767-300s, A330-200s, and A330-300s
All of Delta's Airbus A350-900s and Airbus A330-900neos already feature Premium Select, and Delta is in the process of installing this product on Boeing 767-400s.
In addition to receiving the Premium Select cabin, these planes will receive other updates, like refreshed lavatories, new LED cabin lighting, expanded personal power outlets, and memory-foam cushions.
Why I'm disappointed by Delta's retrofits
Ultimately Delta is installing Premium Select on these planes because it sees a revenue opportunity for this, and that's fair enough. However, when I first saw the headline about an "elevated experience" coming to these planes, my hope was that Delta would finally get around to installing new business class seats on 767s and A330s (in particular the former).
Delta's staggered configuration on the 767 is an underwhelming product:
The seats are rather tight, but that's partly because the 767's cabin isn't that wide, so good premium seating options are hard to come by (though United did a phenomenal job installing Polaris seats on 767s)
Beyond that, there are some finishes that could be upgraded; the cabins are tired, and the personal televisions are small and have poor resolution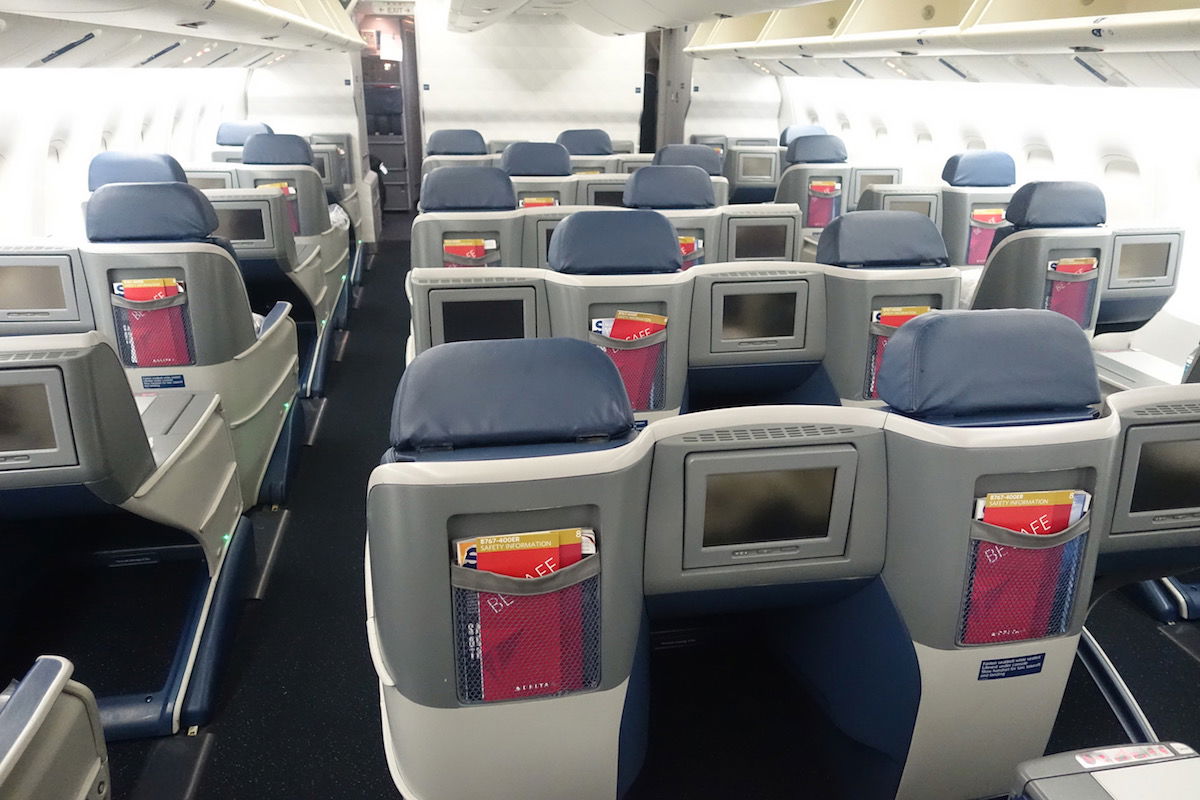 Delta's 767-300 business class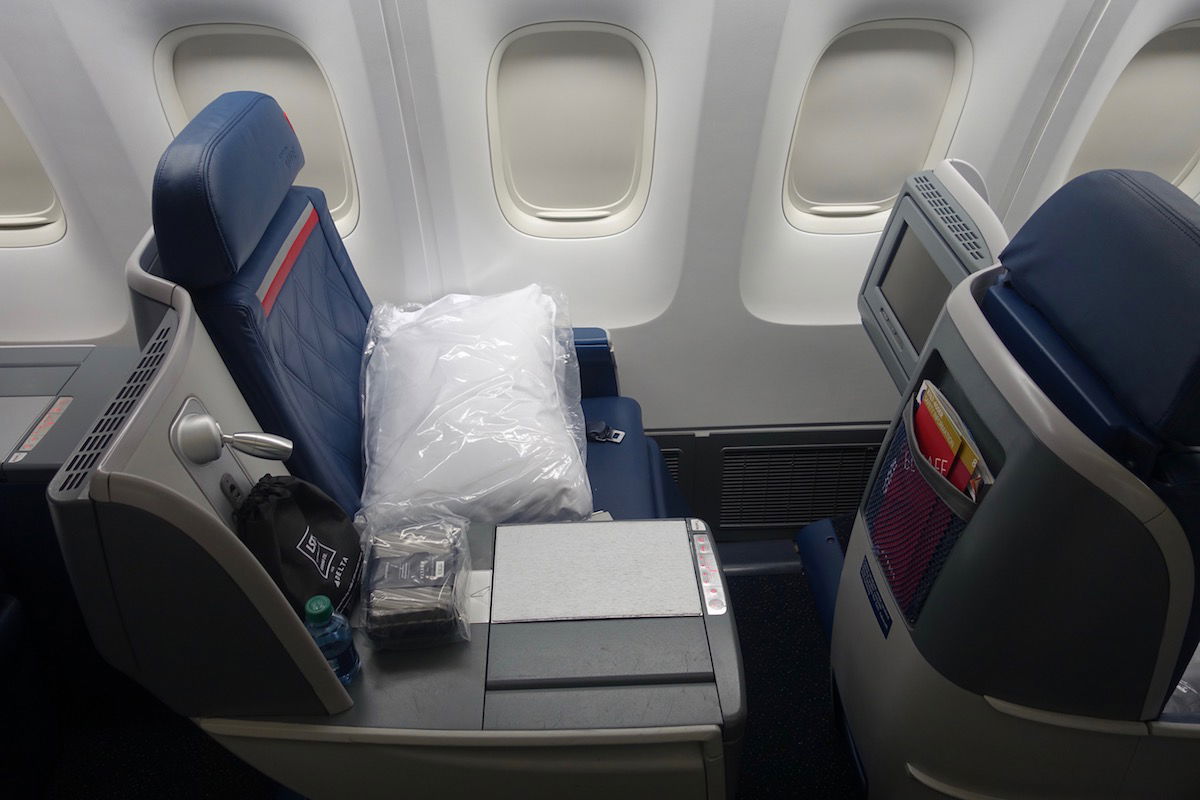 Delta's 767-300 business class
Delta has installed new business class seats on the 767-400, which aren't amazing (they have the same bones), but are at least a step in the right direction, with better entertainment screens and more privacy.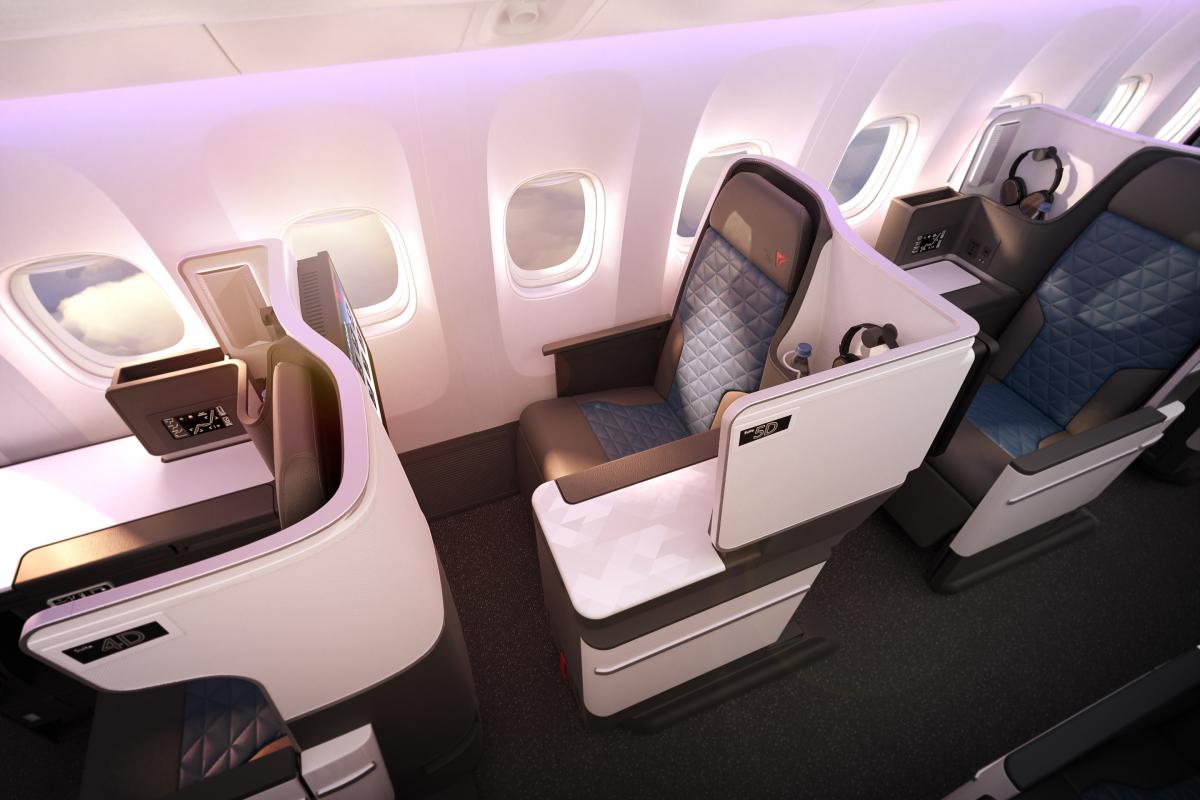 Delta's 767-400 business class
It sure would be nice if Delta also installed these seats on 767-300s, but I guess that investment isn't a priority right now.
It's funny, because usually Delta invests so heavily in the passenger experience. With American having retired 757s and 767s, I think American has a huge long haul business class advantage given that it exclusively operates 777s and 787s, which feature a far superior product.
Bottom line
Delta will be installing Premium Select on 767-300s, A330-200s, and A330-300s. There will be some other mild refreshes to these planes, including updates to the lavatories and lighting. Unfortunately it doesn't sound like we should expect Delta to invest in the business class experience on these planes, which sure is a shame.
What do you make of Delta's 767 & A330 retrofits?