Last night I posted about the rumor of American introducing premium economy very shortly. This morning American announced that they'll be introducing premium economy starting in 2016. 😉

Here's another "rumor." American may not be the only airline announcing a new premium economy product this week. Rumor has it that Delta will be announcing a premium economy product as well, as early as the end of this week.
Before American's premium economy announcement earlier today, no US airline offered a true premium economy product. That being said, Delta has sort of led the way when it comes to "innovating" extra legroom economy seating with their Comfort+ cabin: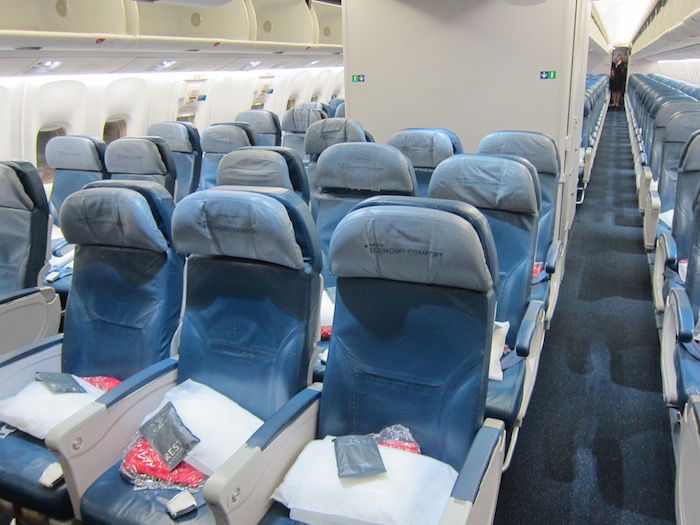 Delta's Comfort+ cabin on the 767
If Delta does indeed introduce premium economy, my feelings are the same as with American's announcement — ultimately it's probably a smart business decision and allows them to try to maximize revenue per passenger as much as possible. The terrible news is that upgrade instruments will likely only be valid for one class of service, meaning you can probably only upgrade from economy to premium economy, or from premium economy to business class. And as I outlined in the post about American's premium economy, those fares typically aren't cheap.
If Delta does indeed make this announcement, you can't help but wonder whether there's really any competition left. We've gone from the "big six" carriers to the "big three," and they seem to be matching one another tit-for-tat. If two airlines announce the exact same "innovation" within a week, how much "competition" is really left?
Like I said, it's just a rumor, but I'd keep your eyes peeled for the next couple of days…
How do you feel about the possibility of Delta introducing premium economy?