We've seen the concept of extra legroom economy grow considerably in the US over the past several years. Originally it was just United, when they had Economy Plus. But since then, the concept has grown to American and Delta, as they've added Main Cabin Extra and Comfort+, respectively.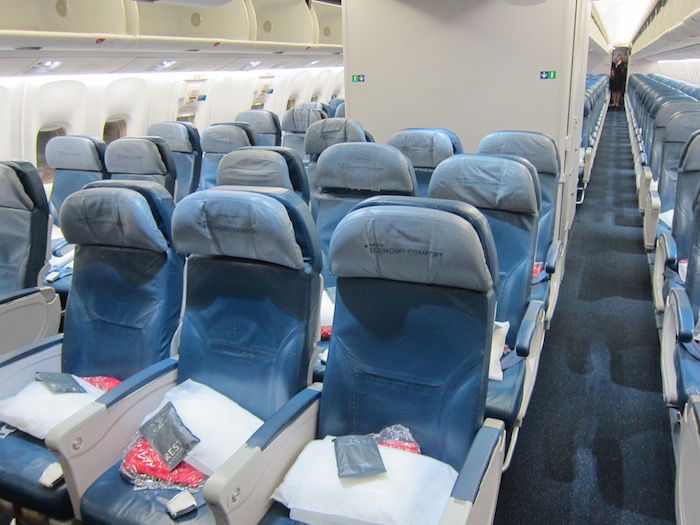 For the most part this is simply seating with extra legroom, which means it's not like premium economy on foreign airlines, whereby you have extra seat width, services, etc. In other words, it's not truly a separate cabin, but rather just a "special" section of economy.
Of the "big three" US carriers, the one which has done the most to differentiate their extra legroom economy seating is Delta. Delta offers unlimited complimentary alcoholic beverages and snacks in Comfort+, which makes them the only one of the "big three" carriers to offer that.
As it stands, Medallion members receive complimentary Comfort+ seating as follows:
Diamond Medallion and Platinum Medallion members receive complimentary Comfort+ at the time of booking
Gold Medallion members receive complimentary Comfort+ 72 hours before departure
Silver Medallion members receive complimentary Comfort+ 24 hours before departure

Anyway, it seems like Delta is doing something else to add "lipstick" to their Comfort+ product. Delta is adding a curtain between Comfort+ and economy class, as a way of further differentiating the product. Apparently these retrofits are starting on the MD-80, and will eventually be rolled out to the rest of the fleet.
We've heard @delta will install partitions between Main Cabin & #Delta Comfort+. Here it is on MD88 N905DL. pic.twitter.com/X1OM09B5U9

— Eric (@GoldboxATL) October 12, 2015
It's an interesting move, as Delta is clearly trying to differentiate themselves from the competition. Presumably they didn't add free drinks and snacks to Comfort+ out of the kindness of their hearts, and presumably they're adding curtains because they're hoping to get something out of further differentiating the product.
What could their long term strategy be?
Delta could try to raise the price of Comfort+ for those paying cash to upgrade
Delta could restrict Comfort+ to higher elite tiers only, and remove complimentary Comfort+ access for Silver and Gold Medallion members 24 and 72 hours out, respectively
Delta could get rid of free Comfort+ for Silver and Gold Medallions altogether, and only give Diamond and Platinum members complimentary Comfort+ a certain number of hours out
Bottom line
In and of itself this move isn't all that significant. That being said, clearly Delta is trying to do more to differentiate this cabin, and instill in peoples' minds that Comfort+ is something special. I'm curious what their long term revenue goals are for the cabin.
Comfort+ still can't compete with the "true" premium economy offered by foreign airlines, which feature wider seats with more legroom and better amenities.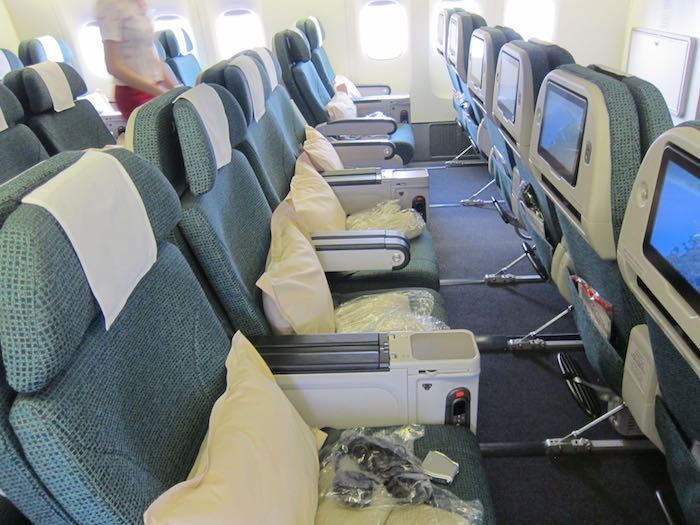 Cathay Pacific's premium economy cabin
What do you think Delta's long term plan is with Comfort+?
(Tip of the hat to Wandering Aramean)