Back in early 2015, Delta eliminated SkyMiles award charts, instead switching to a model where "the price you see is the price you get." SkyMiles leadership thinks that award tickets should work the same as revenue tickets — there are no published prices for revenue tickets, so why should there be for award tickets?
They say that members won't really care about the price as long as the online shopping experience is easy. The only problem is that their online booking tool is quite obviously broken, and they're not doing anything to fix it. So awards are pricing incorrectly, but you can't really prove that when they don't publish prices.
Even though Delta doesn't technically publish award prices, we've been able to track price changes ourselves. For example, several weeks ago we noticed that award prices between the US and Europe in business class at the lowest cost were increasing from 62,500 miles to 70,000 miles as of January 1, 2017.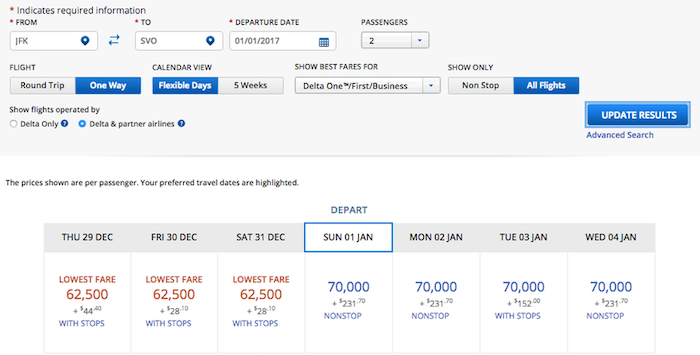 Up until now, partner award tickets have always priced at the lowest award level. If one of Delta's airline partners has saver level award space, then it will be bookable at whatever Delta's lowest award cost might be at the time. That's always how things have been.
However, it looks like Delta might be making a radical change to how they price award tickets. I'm not sure if it's intentional or not, but Delta seems to have quietly introduced variable award pricing for travel on Virgin Atlantic.
For travel through the end of the year, all Virgin Atlantic business class awards between the US and Europe should cost 62,500 miles.
However, when looking at awards between London and New York over the next couple of weeks, we're seeing awards price out at 87,500 miles one-way in business class on Virgin Atlantic.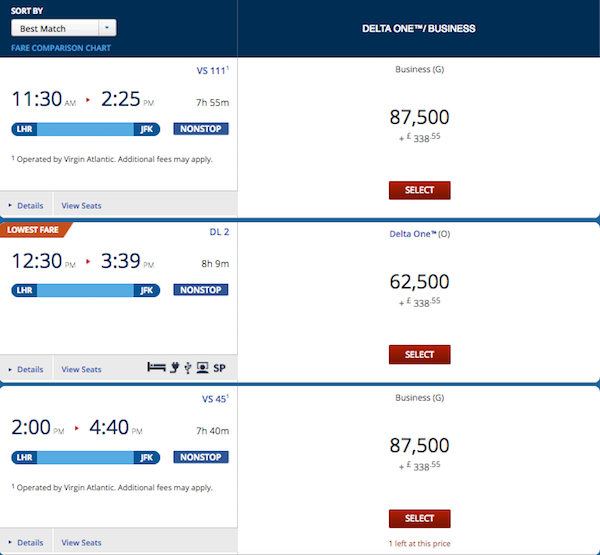 Meanwhile looking at awards closer to the end of the year, the cost is 70,000 miles one-way, which is still higher than the 62,500 mile cost it should be.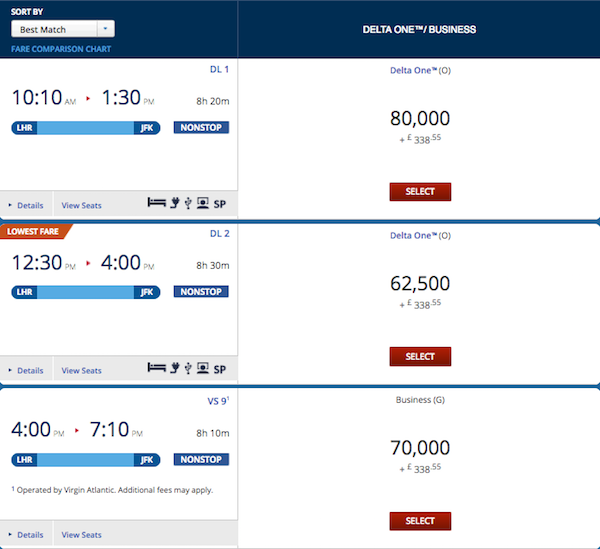 As of now I'm not yet noticing this on any other partners, though the implications of this could be huge, if Delta is in fact quietly switching to variable pricing on partner airlines. I'm not sure how they'd justify this, given that typically airlines have fixed-rate reimbursements for partner award travel.
Delta does have a joint venture with Virgin Atlantic and has a 49% stake in them, so perhaps this is the start of them testing something new.
Regardless, this is a very concerning development. I'm going to reach out to Delta for comment, though we'll see if I get an answer other than "the price is the price."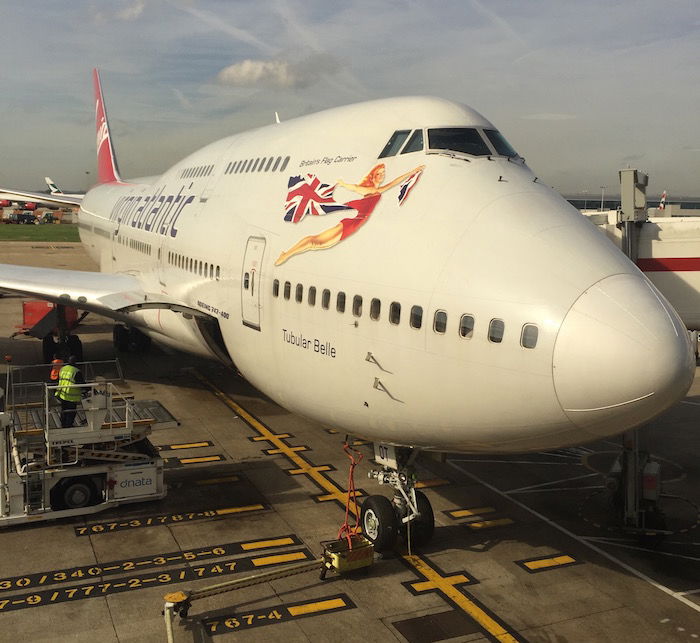 Have you noticed this before on partner airlines with Delta SkyMiles?
(Tip of the hat to SJS)