Back in October Richard Branson said that in order for Virgin Atlantic to survive they'd have to join an alliance, and that they were in advanced talks for doing so.
My read on the situation was that they'd join Star Alliance. British Midland had recently left the Star Alliance having been taken over by British Airways, and Singapore Airlines owns 49% of Virgin Atlantic, so it made sense (to me at least).
Well, it appears my read on the situation was completely wrong, as Delta and Virgin Atlantic have just announced a strategic alliance, whereby Delta will be taking over Singapore's 49% stake in the company. The partnership should be complete by late next year, and include the following:
A fully integrated joint venture that will operate on a "metal neutral" basis with both airlines sharing the costs and revenues from all joint venture flights.
A combined trans-Atlantic network between the United Kingdom and North America with 31 peak-day round-trip flights.
Enhanced benefits for customers including cooperation on services between New York and London, with a combined total of nine daily round-trip flights from London-Heathrow to John F. Kennedy International Airport and Newark Liberty International Airport.
Reciprocal frequent flyer benefits.
Shared access to Delta Sky Club and Virgin Atlantic Clubhouse airport lounges for elite passengers.
So what does this actually mean for frequent flyers? Well, I suspect it means that members will earn full miles for flying either carrier, regardless of which carrier they choose to credit to. I also suspect we'll see full reciprocity in their mileage programs. That's to say that SkyMiles members will probably be able to redeem miles for travel on Virgin Atlantic, though I'd also be willing to bet they'll impose the full fuel surcharges, which along with the taxes and fees total about $1,200 for Upper Class to London (enough to scare off most US frequent flyers, who aren't accustomed to the fees). Of course this all assumes there won't be a new SkyMiles revenue based frequent flyer program as of next year, which would totally change the game.


Taxes/fees/fuel surcharges on an Upper Class award to London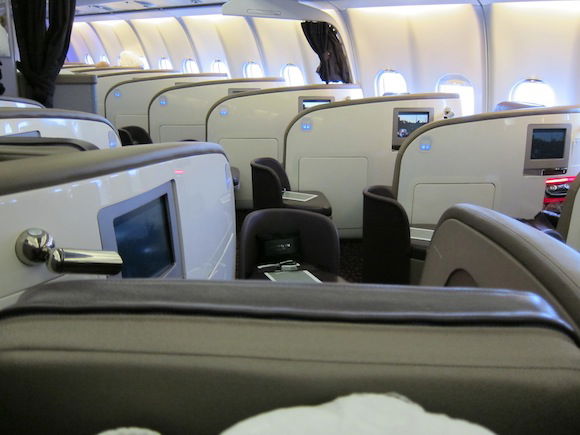 Virgin Atlantic Upper Class
We'll also see reciprocal lounge access, though keep in that Virgin Atlantic operates out of terminal three at London Heathrow, and Delta operates out of terminal four. I'm not sure if that will change with the joint venture. While I would guess that Delta elite members otherwise entitled to lounge access will get Clubhouse access when traveling on Virgin Atlantic (and vice versa), I'd be willing to bet they won't offer that access to those flying Delta. To avoid overcrowding I suspect they'll find a way.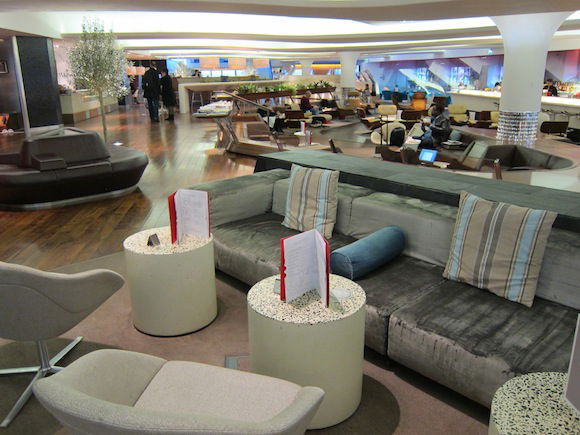 Virgin Atlantic Clubhouse London Heathrow
I think this new joint venture really solidifies the tone of the airline industry for 2012, which can only be summed up as "screw the alliances, we'll partner with whoever we want." Over the past decade we've seen the three big alliances grow while the number of out-of-alliance relationships has shrunk. This year we've seen a reversal of that, and I suspect it's a trend we'll continue to see in the immediate future.
Meanwhile I still really don't "get" Virgin. They have airlines based in Australia, the US, and the UK, but have done nothing to connect the carriers to one another. I assume Virgin Atlantic will now be putting connecting passengers on Delta, even when Virgin America operates a route. The fact that they haven't in any way integrated their brands might just be one of the reasons they're struggling.
On a lighter note, Richard Branson and Willie Walsh (British Airways' CEO) are getting into a bit of a pissing match. Willie Walsh said that Virgin Atlantic wouldn't be around in five years time, so Richard Branson responded on his blog (in part) as follows:
The last time BA had to make a settlement to me for damages (in part for spreading not dissimilar false rumours) I split the money amongst our staff. Rather than suing them on this occasion, I will pay £1 million to their staff if Virgin Atlantic disappears within say five years. If not, BA pays our staff £1 million.
That was followed up with this:
Glad to see Willie Walsh's rather childish response to my bet proposal: rather than the losing company giving the winner's staff £1 million, he wants the loser to receive a knee in the groin.

It seems a very painful and foolish thing for Willie Walsh to propose; but I would be happy to accept. We've got used to BA hitting below the belt over the years, but I'm confident it would be the other way around on this occasion.

The terms of the bet (if he doesn't agree to them, let that be the end of it): if, as Willie Walsh predicted, the Virgin brand is gone from our airline in five years' time, then I lose the bet. If it's still there, he loses the bet.

The losing airline should also donate £1 million to a worthwhile charity of the winner's choice to ensure some good comes out of this bit of fun.

And let's agree the place this will happen is the HQ of the winner's airline. Look forward to Willie's visit in December 2017.
Keep it classy, guys!