LAX is an airport which American, Delta, and United would all like to dominate, but none have been able to. That's primarily due to the limitations on gate and terminal space, as the airport consists of several smaller terminals, with the three legacies each having their "own" space.
Nonetheless airlines have been wanting to grow at LAX, and have been investing extensively in their products. Most recently, American announced their expansion at LAX, where they added a dozen new routes, and also announced that they would be building two more gates. With the new flights, American will operate more than 220 daily flights to more than 70 cities.
On top of that, American is turning LAX into their Pacific gateway. In addition to their previous services to Shanghai and Tokyo Narita, American has recently added (or is in the process of adding) flights to Auckland, Hong Kong, Sydney, Tokyo Haneda, and hopefully Beijing.
So American was looking like they'd take the lead at LAX, and they're doing everything they can to create the impression that they're LA's hometown airline.
However, it looks like the tides may be turning, as Delta has requested to greatly expand their presence at LAX. LAX is in the process of undergoing a major refresh, which will potentially see many airlines switching terminals.
As part of that, Delta has requested to move from Terminals 5 & 6 to Terminals 2 & 3 at LAX.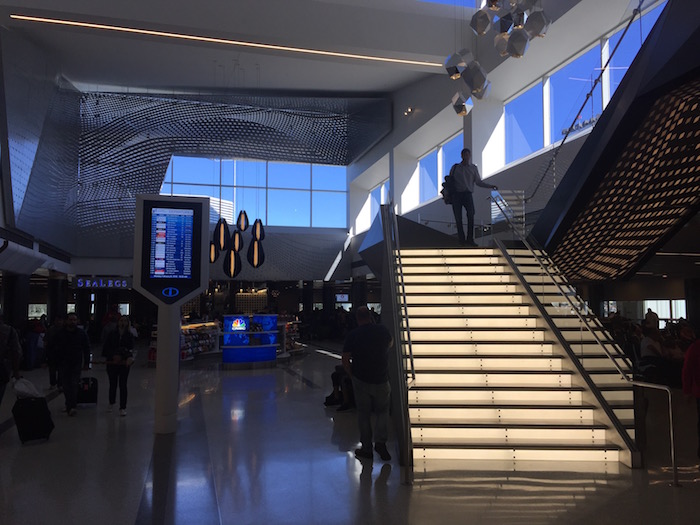 Terminal 2 at LAX
Per Brian Sumers, Delta could eventually control between 22 and 27 gates at LAX:
Under the plan, Delta eventually could control between 22 and 27 gates in Terminals 2 and 3, a source familiar with the tentative plans said. Delta would also have access to gates at the Tom Bradley International Terminal. This is a big improvement from today. I'm told Delta now controls 13 gates in Terminal 5 with access to a few more in Terminal 6.

Today, I understand Terminals 2 and 3 have a combined 23 gates, but apparently there could be room for more.
Brian shares the map which LAX is distributing regarding what the airport could look like after 2020, when the refresh is done (it's worth noting that the Delta move could happen much sooner than that):
It goes without saying that this would represent a huge undertaking, as there are many airlines which would have to relocate, including Air Canada, Hawaiian, JetBlue, Virgin America, and over a dozen other airlines.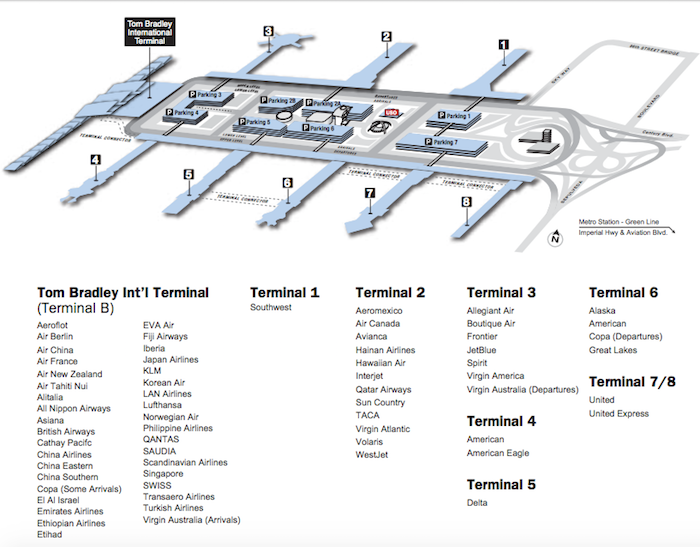 But LAX seems behind the idea, so I'm curious to see what happens. I can't even begin to imagine what a mess this whole transition would be. I also imagine American and United aren't especially excited about the idea. 😉
Bottom line
It's great to see the growth at LAX, and especially that the long term plan for the airport is that there will be airside connectors between all terminals (the connector which recently opened between Terminal 4 and Tom Bradley International Terminal is already a huge help). I'm curious to see if Delta's plan gets approved, in which case they'd almost certainly be the undisputed leader at LAX.
What do you make of Delta's plan to switch terminals at LAX?