In mid-March, Delta announced that they planned to operate daily nonstop flights between Los Angeles and Beijing as of December 16, 2016. Exactly two weeks later, American announced that they planned to operate daily nonstop flights between Los Angeles and Beijing as of December 16, 2016.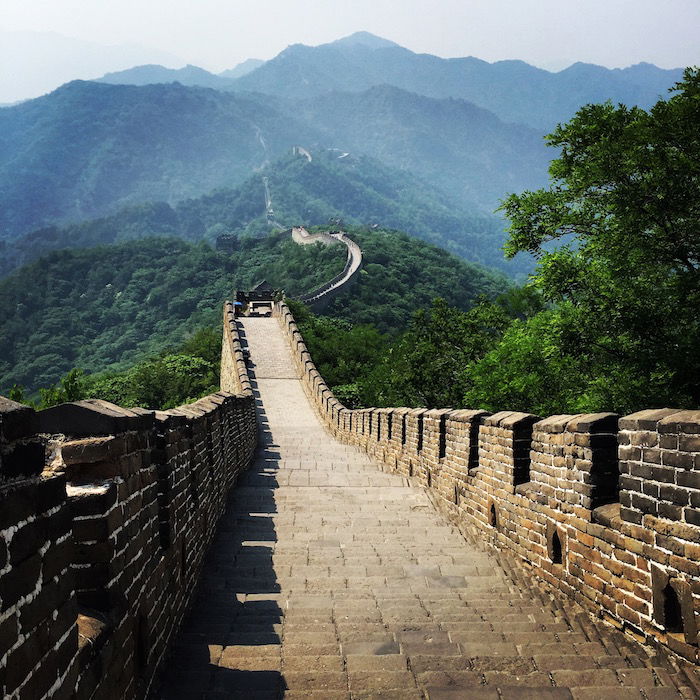 The Great Wall
I'm sure I'm not the only one who thought that two airlines launching daily nonstop flights between Los Angeles and Beijing on the same day seemed like an overkill. But as it turns out there's a reason for that. It's because there's only one slot available for the flight, so only one airline will be granted the authority to operate the route.
Based on the timing of the announcement, it seems pretty clear what happened. Delta decided they wanted to operate the route, and then American realized that Delta starting the route would prevent them from doing so. Since American is trying to turn Los Angeles into their gateway to Asia and establish a competitive advantage, they probably didn't want to lose out, so filed for the authority to operate the same route.
Who's a better debater — American or Delta?
Now the two airlines are left filing petitions with the Department of Transportation to make their respective cases, and they're quite amusing. This isn't the first time that American and Delta are fighting over slots — they had the same argument over a Tokyo Haneda slot recently.

The first thing that's interesting in the case of Beijing is that American wants to operate a 777-200 in the market, which seems like an overkill; a 787 seems like a much better fit. That being said, Delta filed for the route with a 777, so chances are they're requesting it simply because they'd otherwise be at a competitive disadvantage with the DOT (since they wouldn't offer as much capacity).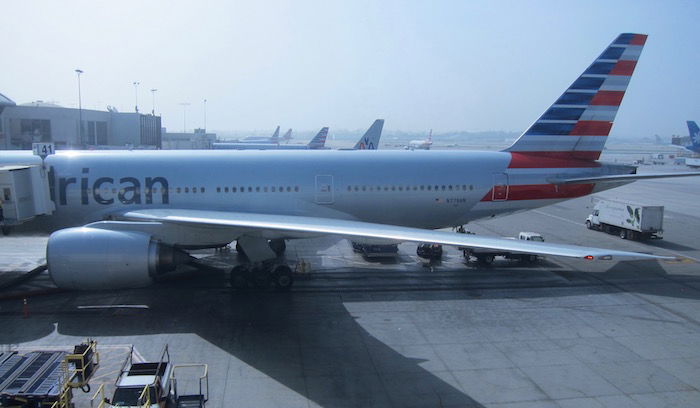 American 777
You can find the full back and forth petitions here, but I'll just hit on the high points in this post. To start:
On March 14 Delta requested the authority to operate the route
On March 28 American requested the authority to operate the route, and urged the DOT to institute a carrier selection proceeding so a "winner" could be picked
Here's Delta's first follow-up response to American's requeset, dated April 5, 2016 (bolding mine):
Delta respectfully submits that its proposal for daily nonstop service between Los Angeles International Airport and Beijing Capital International Airport offers superior public benefits. The Los Angeles area is the largest market for service to Asia from the US. Delta would offer consumers outstanding service in this market. Delta has also been taking the necessary steps to establish a strong foundation for its proposed flights.

Delta's proposal for Los Angeles-Beijing would provide a superior option to American's belated application for the same frequencies. These China frequencies have been available and unused since March 25, 2012, but American chose only to submit its application for the same route and frequencies after Delta applied for LAX-PEK, with no other carrier objections. By that time, Delta already had expended considerable investments in network planning, airport gate negotiations, ground handling services, travel distribution, and marketing. The Mayor of the City of Los Angeles and Los Angeles World Airports have expressed their strong support. Delta already has the requisite underlying economic authority for this route. Delta is committed to begin its daily service to Beijing on December 16, 2016, using a 291-seat Boeing 777-200ER.

As a result, the Department would have been justified in awarding the route to Delta before American's eleventh-hour application. Yet, Delta is prepared to demonstrate the public benefits of its application in any proceeding that the Department initiates. Should the Department decide that a route allocation proceeding is necessary, Delta urges the Department to institute expedited procedures to allow sufficient time for Delta to obtain the necessary approvals before instituting its service as proposed by December 16, 2016.

Delta's proposed service would provide passengers with the only US carrier non-stop service to Beijing, with far greater benefits than American's proposed service. Delta has a strong track record of service to Asia from LAX and its proposed service from Los Angeles to China's capital would complement its current LAX offerings and provide significant public benefits. Delta's application for LAX-PEK frequencies is well justified and deserving of the Department's favorable consideration.
I bolded the above terms because I love how Delta keeps talking about the "public benefit" and "superior option," without actually substantiating it. It's certainly true that the timing of American's filing is directly related to Delta requesting route authority. But that in and of itself doesn't mean that American would serve the route any less well. After all, American canceling frequencies later on would cause them to lose the route authority, since Delta would likely petition the DOT.
American had the following response to the DOT yesterday, basically saying that Delta is full of it for claiming that they've investigated a significant amount in the route before they even had the authority, and that if they did, it's their fault. They do make the claim that they were working on starting up the same route before Delta made their filing, which I find hard to believe. Here's American's response:
A carrier selection proceeding is necessary. Delta makes the erroneous argument that the Department should simply award it the limited number of available China frequencies while simultaneously recognizing that American filed a competing application requesting the same limited number of frequencies. This acknowledgement demonstrates that a carrier-selection case is required under the Ashbacker doctrine. American established in its Answer and Motion to Institute a Carrier Selection Proceeding that Delta's application is mutually exclusive with American's request for additional US-China frequencies, which involves the very same frequencies. As such, denial of American's motion to have its competing application considered would be inconsistent with the Department's longstanding recognition and application of Ashbacker.

American filed a timely application for US-China frequencies and had no way of predicting that Delta planned to file an application requesting the very same frequencies that American planned to request. If Delta undertook additional planning without recognizing that its request might be opposed, then that is Delta's issue and not the Department's. Moreover, much of what Delta claims it was working on is work that cannot be completed in advance of obtaining authority from the Department.

American is prepared to move forward with the carrier selection proceeding. American is fit, willing and able to provide its proposed LAX-PEK service and will demonstrate through a fully developed application, that its service offers public benefits that are superior to Delta's proposed service. American continues to make substantial investments in LAX that will further enhance its LAX-PEK service. This year, American will add 25 daily flights to LAX.

As set forth in its initial application, American's proposed service would introduce the only US carrier nonstop service to Beijing, and it would inject competition into the market by providing an alternative to the current nonstop service operated by Air China. Awarding seven weekly US-China Zone 1 combination frequencies to American Airlines would provide benefits to the traveling and shipping public that are far superior to Delta's proposed service. As will be shown during the carrier selection proceeding, the Department will have a strong basis for awarding the frequencies at issue to American.

American respectfully requests that the Department institute a carrier selection proceeding where American will prove that its LAX-PEK service proposal is superior to any other proposals submitted.
Who should get the route authority?
I think both airlines are on pretty equal ground here when it comes to requesting this new route, so I'm curious to see what logic the DOT uses in deciding which airline should get the authority. I don't think either airline offers "superior public benefit" or a "superior option" in this instance.
What actual arguments could be made on both sides?
American could argue that they're building up their presence at LAX to try and become a dominant carrier, and therefore they offer more connecting flights at LAX than Delta does. This means more passengers would have access to the route. Furthermore, they could argue that Delta already has a hub in Seattle, and therefore has a significant Asia presence from the west coast, while American doesn't.
Delta could argue that American's transpacific presence in Los Angeles is getting too strong, which is potentially bad for consumers, and that Delta being granted the Beijing authority would balance things out a bit. Both carriers fly from Los Angeles to Shanghai, Sydney, Tokyo Narita, and Tokyo Haneda. On top of that, American will soon be flying to Hong Kong and Auckland. They'd have a significant transpacific advantage over Delta if they also were granted the Beijing authority.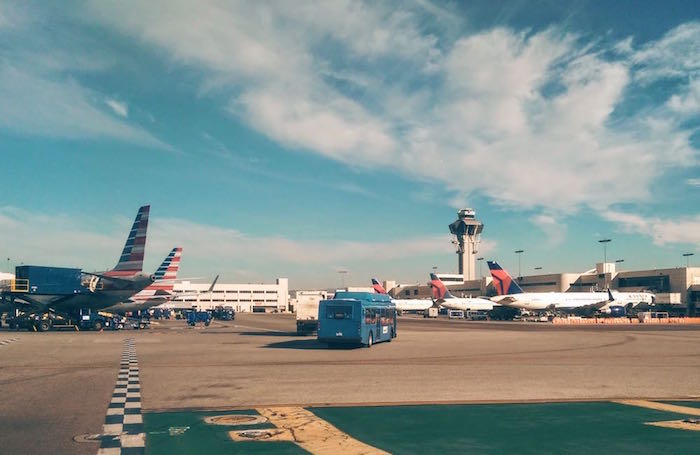 American vs. Delta at LAX
Bottom line
I find this sort of industry politicking to be fascinating, especially in instances like this, where there doesn't seem to be a clear winner. I'm curious to see what metric the DOT will use to make their decision, and which airline ends up winning.
In terms of "public benefits" and offering a "superior option," which airline do you think should be granted the Beijing route?