This is a pretty radical move for Delta to make. Delta has announced today that they'll be ending flights to Hong Kong as of October 4, 2018. Presently the airline operates 6x weekly Boeing 777 flights between Seattle and Hong Kong, which is their only flight to Hong Kong. It's pretty crazy to think that the world's second largest airline won't have any presence at all in such a global city.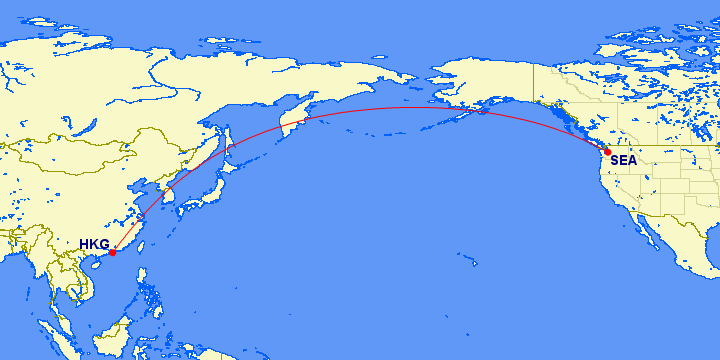 Delta says this was a "difficult business decision," and that Delta passengers can continue to reach Hong Kong via Seoul Incheon on Korean Air, which is their joint venture partner.
The airline also says that they'll resume flights between Seattle and Osaka starting in 2019, using a Boeing 767. No exact date has been revealed yet for the new route. Delta used to fly between Seattle and Osaka, and they ended the route in 2013. I have no doubts that they'll do well with this route this time around, given how much they've built up their presence in Seattle in the past five years.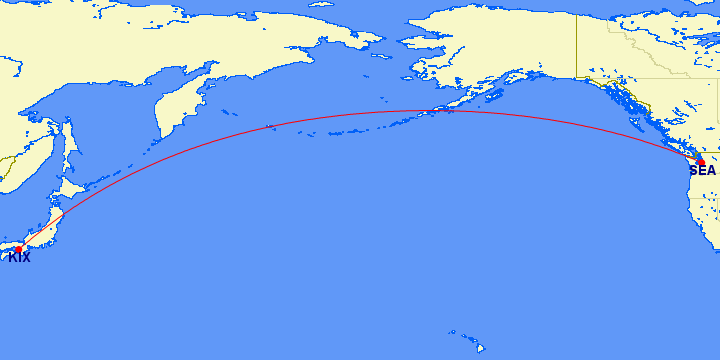 Why can't Delta make Hong Kong work?
It seems preposterous to me that Delta won't operate any flights to Hong Kong. That's especially the case when you consider that Northwest as a dominant US airline in Asia back in the day.
In fairness, at this point Delta is in a tougher position than American and United when it comes to Hong Kong:
American only started flying to Hong Kong in 2014, when they launched a Dallas to Hong Kong flight, and now they also operate a flight from Los Angeles to Hong Kong; this route works well for them since Hong Kong is Cathay Pacific's hub, so they have lots of connectivity opportunities beyond Hong Kong thanks to that
Historically United was the strongest US carrier in Hong Kong, and they now fly from Chicago, Newark, and San Francisco to Hong Kong; presumably they've secured most of the major corporate contracts with US airlines to/from Hong Kong because of this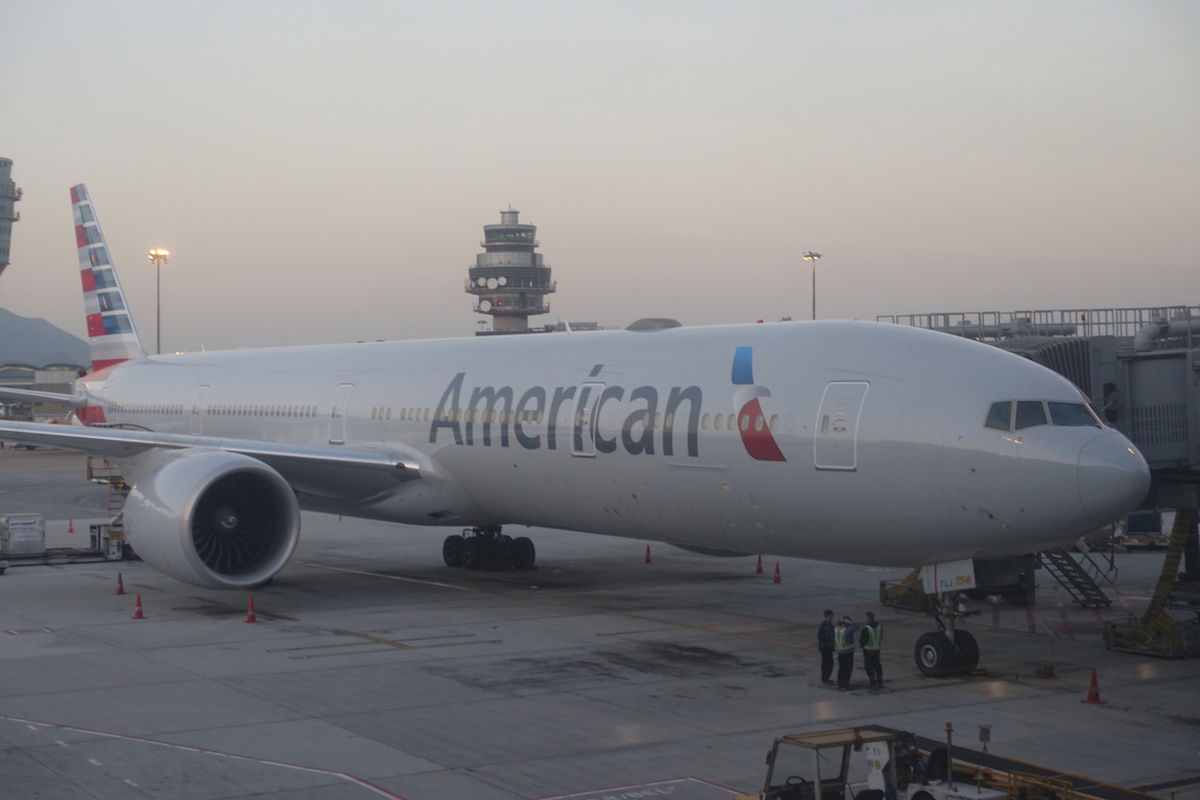 American 777-300ER at Hong Kong Airport
In many ways I feel like Delta almost didn't try, though. For example, I wonder if they ever approached Hong Kong Airlines regarding the possibility for some sort of a codeshare agreement, in hopes of doing a better job of attracting passengers traveling beyond Hong Kong. These kinds of one-off partnerships can often make a lot of sense. For example, Air Canada and Cathay Pacific have a partnership for this very reason, even though they're in different alliances.
Delta used to fly from Detroit to Hong Kong, but they ended that route in 2012. Since then, Seattle to Hong Kong has been their only nonstop route from the US to Hong Kong (until a few years ago they flew from Tokyo to Hong Kong). It's clear the route has been losing money, though in some ways I'm still surprised they're cutting the route, since Hong Kong seems like a key global city for an airline like Delta to serve. Sometimes airlines keep certain routes around for the purposes of maintaining global corporate contracts that are valuable, where the route itself may lose money, but it contributes to overall profitability.
I guess Delta just wasn't getting enough of that from the Hong Kong route.
It's also interesting that Delta can't blame this on a Gulf carrier, for once. 😉
Is this Cathay Pacific's chance to start flying to Seattle?
For years there have been rumors that Cathay Pacific would add flights to Seattle. Seattle has grown like crazy lately, and it's the closest transpacific US gateway there is.
It sure seems to me like this is the perfect time for Cathay Pacific to start flying to Seattle. Some might say "well wait a second, Delta couldn't make it work, why would Cathay Pacific try?" The difference is that Cathay Pacific would have access to a lot of connecting traffic in Hong Kong, so they wouldn't have the same issue Delta has.
They'd have connectivity on both ends, as they partner with Alaska in the US, and have their own route network in Asia. So if they were considering the route in the past, then they have all the more reason to launch the route now, since they'd have the market to themselves.
I certainly could be wrong, but I'm going to guess that Cathay Pacific will announce service to Seattle in the coming months.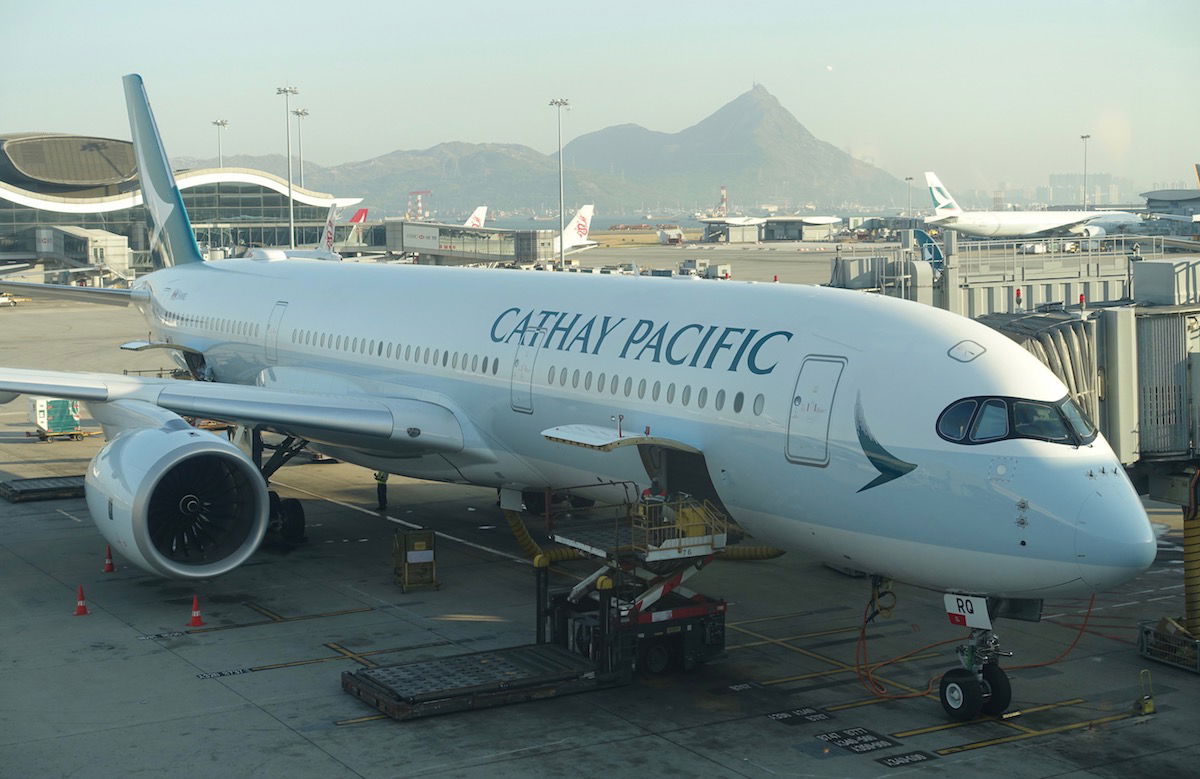 Bottom line
It's surprising to see Delta pull out of Hong Kong completely. On one hand I get it, as they were clearly in third place among US carriers when it came to their Hong Kong service. While it's not unreasonable for them to cut the service if it was losing money (which it seems was the case), it's still crazy to think we won't see Delta planes in Hong Kong anymore.
What do you make of Delta ending flights to Hong Kong, and do you think Cathay Pacific will now start flying to Seattle?
(Tip of the hat to Dennis)