Delta is reportedly considering ordering 100 Boeing 737 MAX aircraft. On the surface this might sound like the craziest idea ever, but there's potentially some merit to it.
Delta's lack of 737 MAXs has been an advantage
Among the "big three" US carriers, Delta has been the only one to not have any Boeing 737 MAX aircraft on order. Up until the COVID-19 pandemic started, that was a huge advantage for the airline, as other airlines have had their 737 MAX fleets grounded since last March.
As Delta CEO Ed Bastian said last year while discussing the company's strong earnings:
"We've clearly been a beneficiary, and as long as the Max stays out of the sky, I guess, we'll continue to be one."
Back during good times, other airlines had to cut capacity due to the 737 MAX being grounded, while Delta didn't have that problem.
Of course at this point the problem has been reversed — having the 737 MAX grounded is a blessing, since airlines are parking most of their planes anyway.
Delta has Boeing 717s they don't want
Delta is unique in their fleet planning strategy. Of the "big three" US airlines, American has the youngest fleet, while Delta has the oldest fleet.
Arguably Delta's strategy has been much better, both financially and for passengers:
For the most part Delta would rather keep planes for a long time (or even buy them used), and just spend some money on the interiors, so that passengers enjoy the experience
Rather than spending so much money leasing new and fuel efficient planes, they'd rather keep planes they've already paid for, even if operating costs are higher
You wouldn't know that this Delta plane is nearly 30 years old
In that regard, as reported by Forbes, Delta owns about 80% of their fleet, meaning they're only leasing about 20% of their fleet, or just under 200 planes. Delta owns a higher percentage of their fleet than competitors.
Nearly half of the planes that Delta leases are their Boeing 717s (essentially an updated version of the MD-80):
These planes aren't fuel efficient at all
They only have 110 seats, so they're slightly larger than regional jets, and about the same size as Delta's new A220-100s
These planes might not make sense for Delta going forward, though it's much harder to retire leased planes than planes that have been paid for outright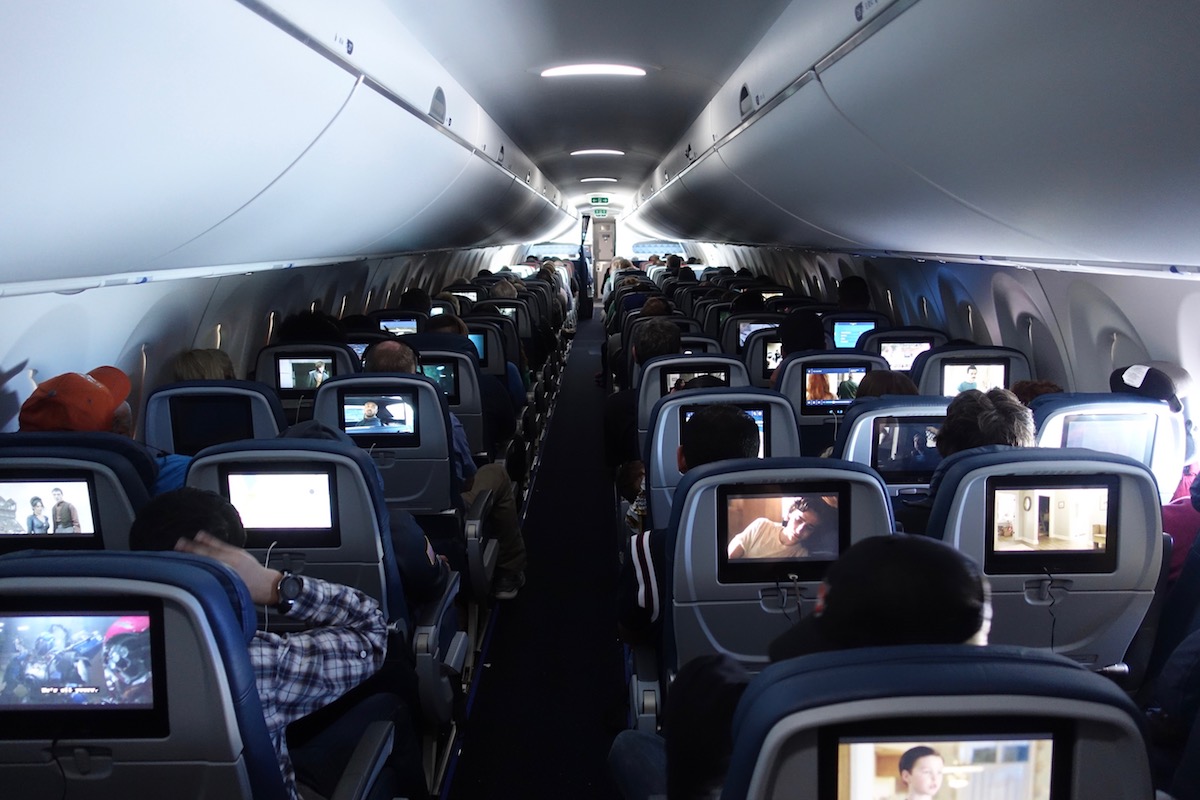 Delta A220-100 cabin
Why Delta might order Boeing 737 MAXs
The Air Current is reporting that Delta and Boeing are considering a deal that would see the airline swap 717s for 737 MAXs:
Delta is leasing the 717s from Boeing's leasing company, and Delta wants to return these planes before the leases are up
Clearly Boeing is struggling with the 737 MAX; not only is the plane grounded, but new demand for the plane has dried up, and we've even seen airlines cancel their existing orders
The two companies could reach a deal whereby Boeing takes 717s back early, and Delta places an order for 737 MAXs, keeping the production line going
Of course there are a lot of details still to be worked out. One thing is for sure — Delta knows how to get a deal on planes (whether new or used), so as crazy as this sounds, I'm sure there's merit to it.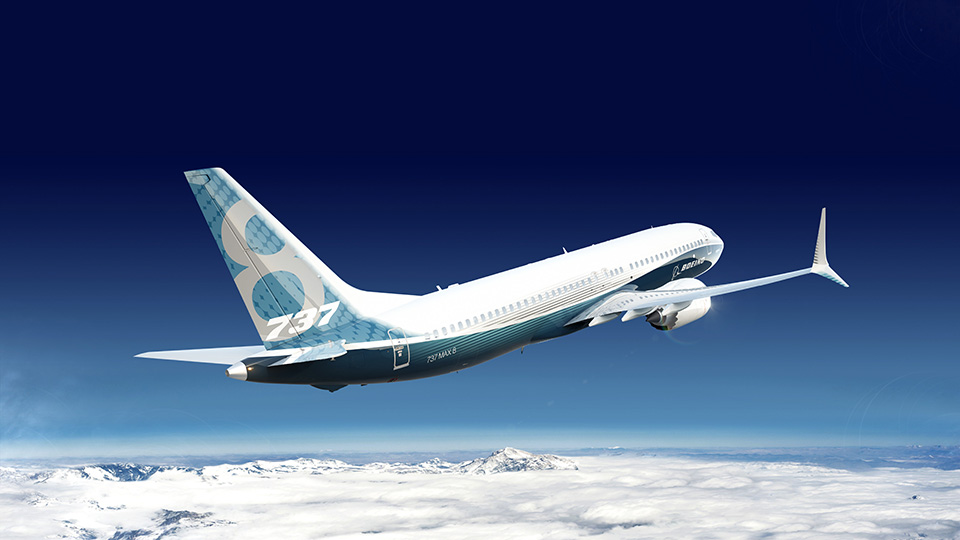 Delta is reportedly considering a Boeing 737 MAX order
Bottom line
At this point this is just a rumor from a reliable source, and doesn't seem to be in the final stages yet, but this sure could be interesting. When you dig into it, this concept isn't as nutty as it sounds — Delta is leasing 717s and doesn't want them anymore, and the airline would do better with 737 MAXs.
Could Boeing and Delta figure out a mutually beneficial way for Delta to get rid of 717s, and Boeing to get rid of 737 MAXs?
What do you think of this concept?