Delta Air Lines has long been laser focused on consistency, though the latest Boeing 737s added to the Atlanta-based carrier's fleet offer an unfamiliar and subpar experience.
Delta picking up 33 former Lion Air Boeing 737s
During the pandemic, Delta strategically picked up some used planes. In addition to picking up some used former LATAM Airbus A350-900s, the airline also decided to pick up 33 former Lion Air Boeing 737-900ERs.
For those not familiar, Lion Air is an Indonesia low cost carrier, and the airline had some fairly new Boeing 737s that it no longer needed, as the airline is taking delivery of new Boeing 737 MAXs.
Unlike other airlines, Delta has never been particularly focused on flying new planes. Rather the carrier's priority is picking up planes at a good price, and then outfitting the planes with modern interiors that customers will like.
Delta is now in the process of adding these planes to its fleet. The first of these former Lion Air Boeing 737s started flying for Delta as of mid-November 2022, and that's the plane with the registration code N951DX. It's a roughly nine year old plane, which first started flying for Lion Air in August 2013. All 33 planes should be flying for Delta within less than a year, by October 2023.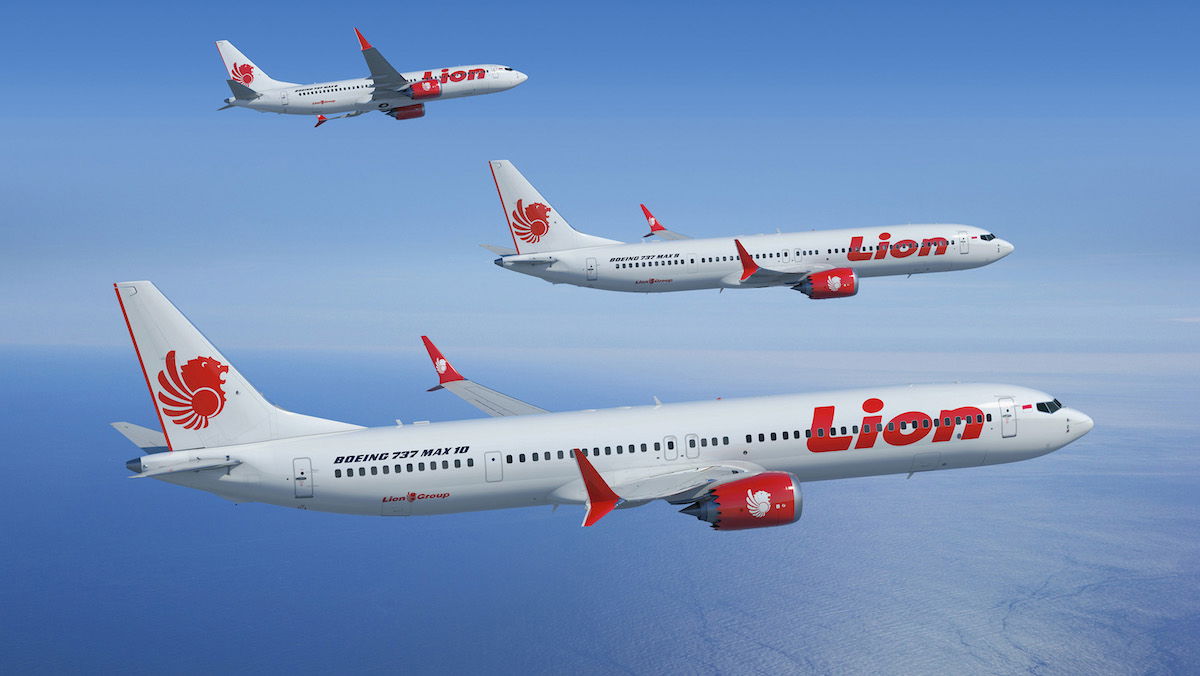 These 737s don't have standard Delta interiors
In the case of these former Lion Air Boeing 737s, Delta has skipped the step of retrofitting these jets with the carrier's standard interiors. Delta has clearly rushed to put these planes into service, as they are "needed quickly to support [Delta's] operation."
The reason Delta rushed so much to get these planes into service is because of staffing shortages, particularly at regional airlines. Delta's partners are struggling to keep their full fleet of regional jets flying, as there aren't enough pilots. While a nearly 200 seat Boeing 737-900ER isn't an ideal replacement for a regional jet, Delta is trying to make the best of the situation.
So, what's different about these used Boeing 737-900ERs?
They currently feature just 12 first class seats, rather than the standard 20
They don't have Wi-Fi; this is expected to be added to all of these planes between January and April of 2023
They don't have a proper Comfort+ cabin, but rather just the first row of economy is designated as Comfort+
Some of the planes have power ports, while others don't
The seats do sport Delta's signature blue seat covers, and do have personal televisions
Delta recognizes that these planes offer an inferior experience, so the airline is specifically operating these planes out of Atlanta, exclusively on 18 routes that are under 500 miles. That way people don't get stuck on these planes on longer flights.
While Delta plans to add Wi-Fi and streaming entertainment to these jets in the coming months, don't expect the planes to be reconfigured with Delta's standard interiors until 2024.
For example, take the below flight from Atlanta to Panama City, Florida. As you can see when searching flights on delta.com, this flight doesn't feature the standard amenities you expect on Delta, like Wi-Fi.

The seatmap will also show the first class cabin with just 12 seats, plus the lack of a Comfort+ cabin.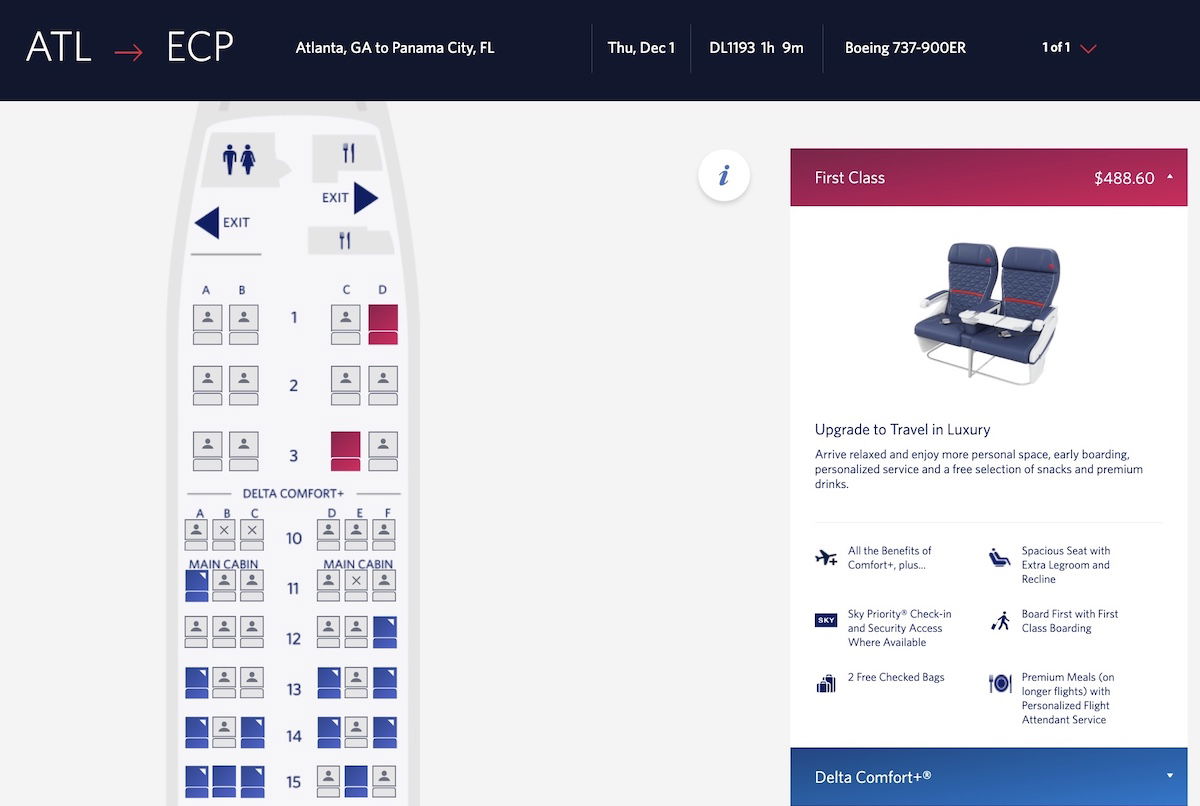 Admittedly Delta is handling this situation as well as it can, deploying these planes on shorter flights out of a single hub. At the same time, the way these planes are being put into service really gives you a sense of how desperately Delta needs the capacity, as the airline is willing to sacrifice consistency for the sake of adding more seats.
Bottom line
Delta has picked up 33 former Lion Air Boeing 737-900ERs. The first plane is now in service, and you can expect all 33 jets will be flying by October 2023. These planes have very different interiors than Delta's standard 737s — the first class cabin is smaller, there's no dedicated Comfort+ cabin, and the planes don't have Wi-Fi for the time being.
If you find yourself on one of these Delta planes and they look unfamiliar, now you know why…
What do you make of how Delta is putting these 737-900ERs into service?