Delta Air Lines will soon be expanding its Airbus A350 fleet, but don't expect Delta's typical onboard product. While we first learned about this in mid-March, Delta has just moved forward the timeline for putting these planes into service.
Delta acquiring former LATAM Airbus A350s
Delta will shortly start the process of acquiring nine Airbus A350-900s that used to fly for LATAM. In 2019 it was announced that Delta would invest in LATAM, which was a major development at the time. Unfortunately the timing didn't prove to be great, given the pandemic. In May 2020, LATAM filed for bankruptcy protection due to the pandemic, and as part of that the airline announced it would retire its entire A350 fleet.
Delta made the decision to pick up nine used LATAM Airbus A350s, given that these jets are still fairly new, and presumably the Atlanta-based carrier got a great deal on them. Furthermore, with Delta having retired its entire Boeing 777 fleet during the pandemic, the airline could use some more A350s, which are now Delta's flagship long haul aircraft.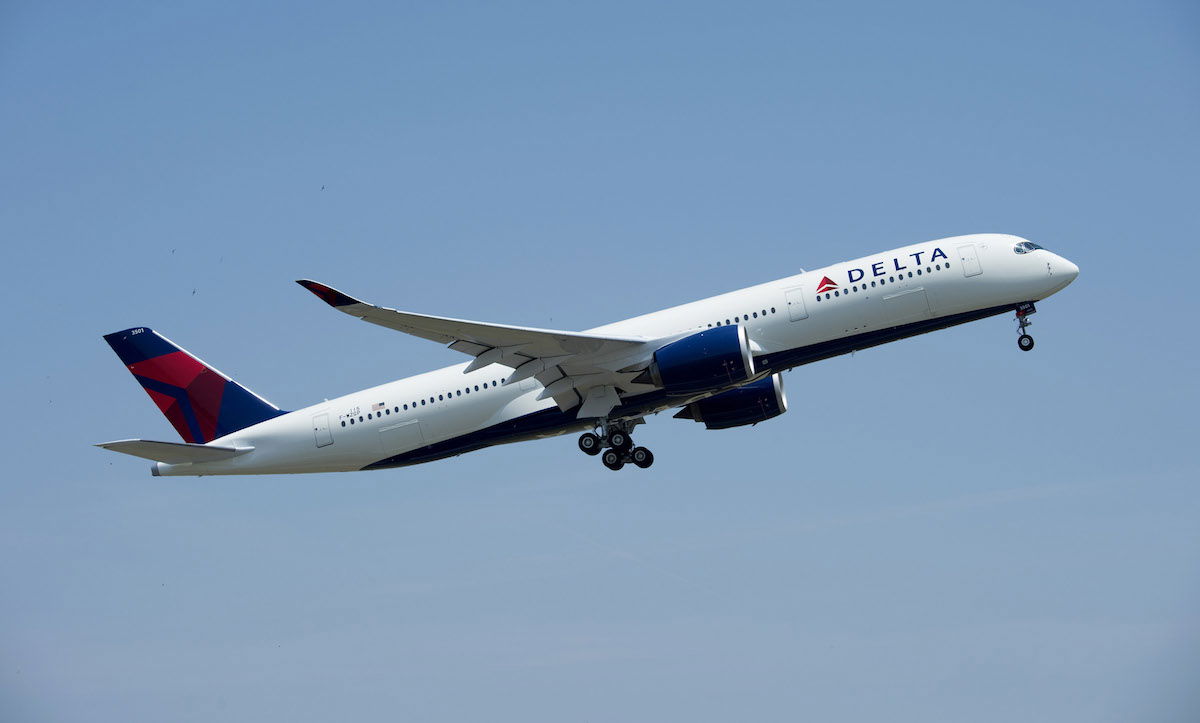 As of the summer of 2022, Delta will put its first three of nine LATAM A350s into service, and we can expect them to operate the following routes:
Atlanta (ATL) to Santiago (SCL) as of June 7, 2022
Atlanta (ATL) to Los Angeles (LAX) as of July 1, 2022
Atlanta (ATL) to Dublin (DUB) as of August 1, 2022
More routes will follow, but those will be the first routes to get these planes.
Former LATAM A350s won't feature standard Delta product
When Delta puts these former LATAM A350s into service, they won't feature Delta's signature A350 cabins, but rather will maintain the former LATAM cabins. Delta usually cares a lot about product consistency, so it's interesting to see this development.
Just to compare the two products, Delta's A350-900s feature 306 seats, including:
32 business class seats with doors, in a 1-2-1 configuration
48 premium economy seats, in a 2-4-2 configuration
226 economy seats, in a 3-3-3 configuration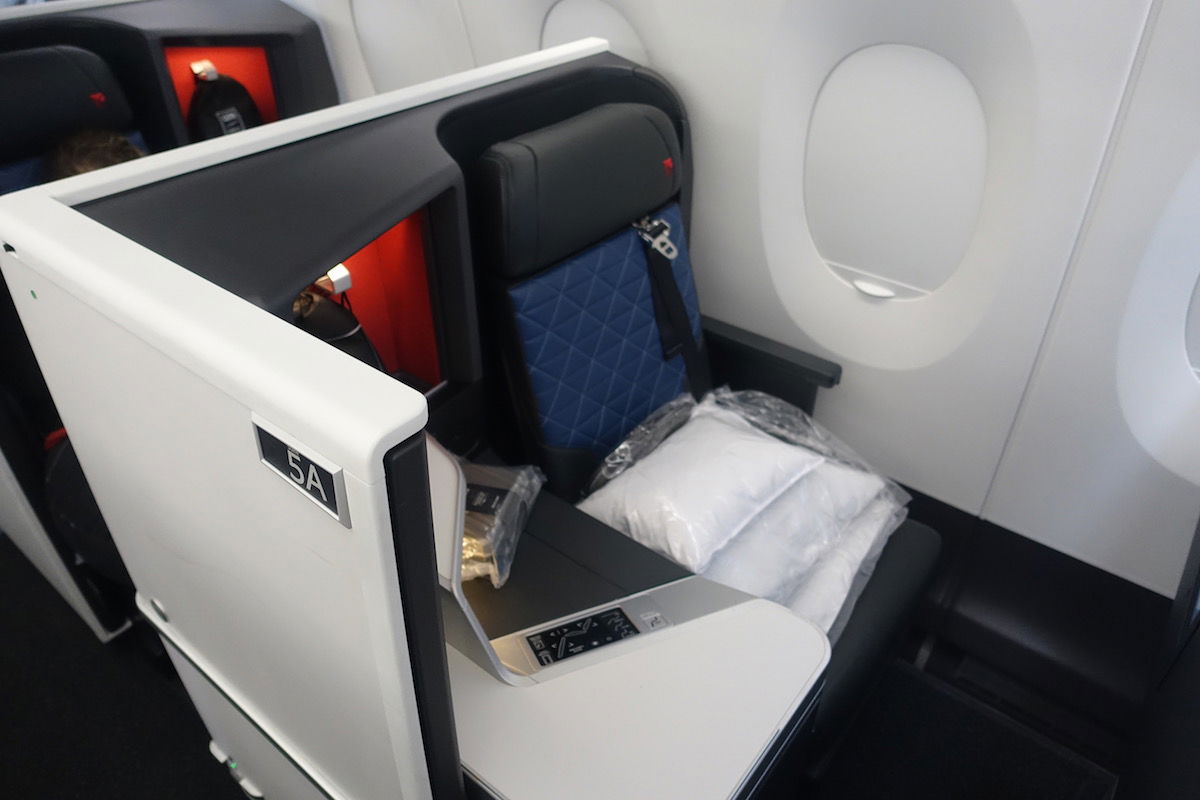 Meanwhile the former LATAM A350-900s feature 339 seats, including:
30 business class seats, in a 2-2-2 configuration
63 extra legroom economy seats (not premium economy), in a 3-3-3 configuration
246 economy seats, in a 3-3-3 configuration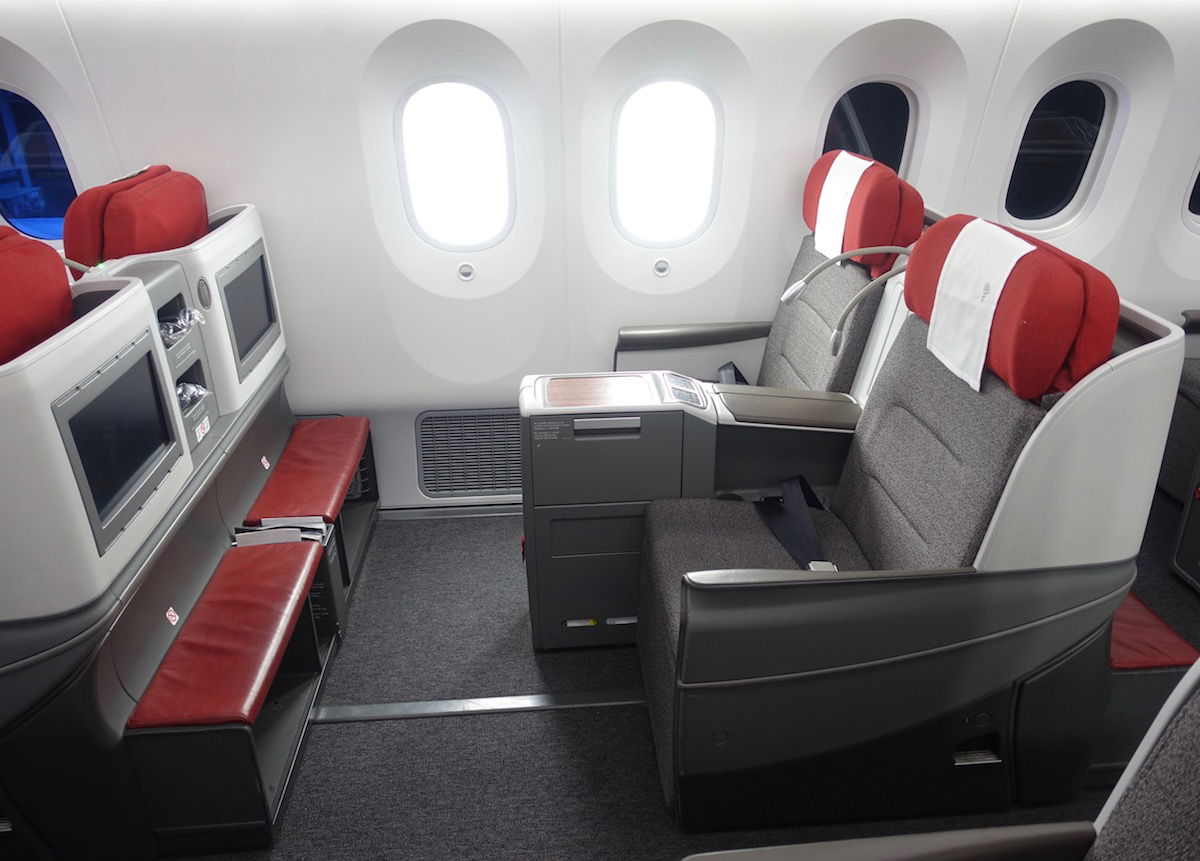 As you can see, these former LATAM jets:
Won't feature direct aisle access from every business class seat
Won't feature premium economy
Won't feature Wi-Fi connectivity
It's wild to think that a flight between Atlanta and Los Angeles on Delta won't feature Wi-Fi in the summer of 2022. Then again, perhaps that's just a nice reminder of how far aviation has come in the past decade, that this is now a standard expectation. 😉
From Delta's perspective, one benefit is that these jets have more capacity.
Bottom line
In the coming months, Delta will start integrating former LATAM A350s into its fleet. The airline will eventually acquire nine of these, with three entering service this summer.
While the additional capacity is good news, it's disappointing to see that these planes will feature LATAM's original cabins. This is a huge downgrade for business class passengers, there will be no premium economy cabin, and there will be no Wi-Fi.
Eventually these planes should be reconfigured to match up with Delta's typical A350 product, though the timeline for that remains to be seen.
What do you make of Delta's approach to putting former LATAM A350s into service?