The Chase Ultimate Rewards program has just introduced its latest transfer bonus. Of the major transferable points currencies, Chase Ultimate Rewards generally has the fewest transfer bonuses, so it's always nice to see one of these offered.
Chase offering 25% Flying Blue transfer bonus
Through Sunday, May 15, 2022, you can receive a 25% bonus when you transfer Chase Ultimate Rewards points to Air France-KLM Flying Blue.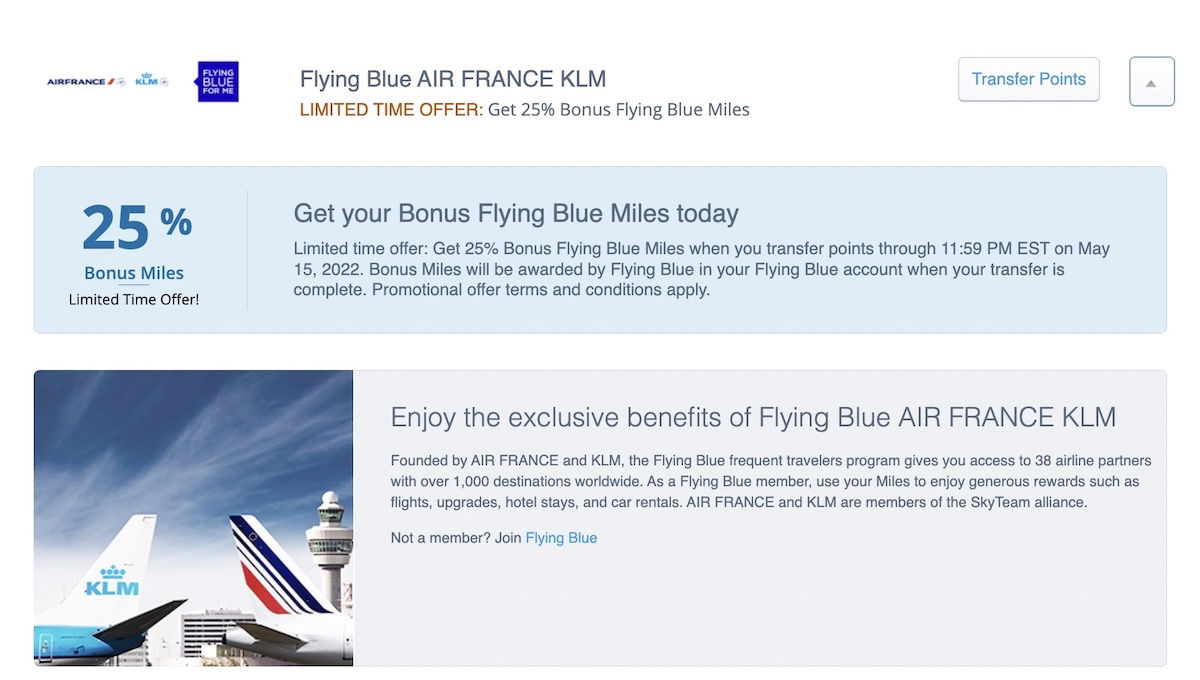 This promotion is being offered on Chase's end (in the United States), and is hard coded into the transfer ratio, meaning you should see the bonus at the time that you make the transfer. You can take advantage of this offer an unlimited number of times. Transfers from Chase to Flying Blue are generally instant.
There are several great cards earning Chase Ultimate Rewards points, and it's easy to combine points between the cards.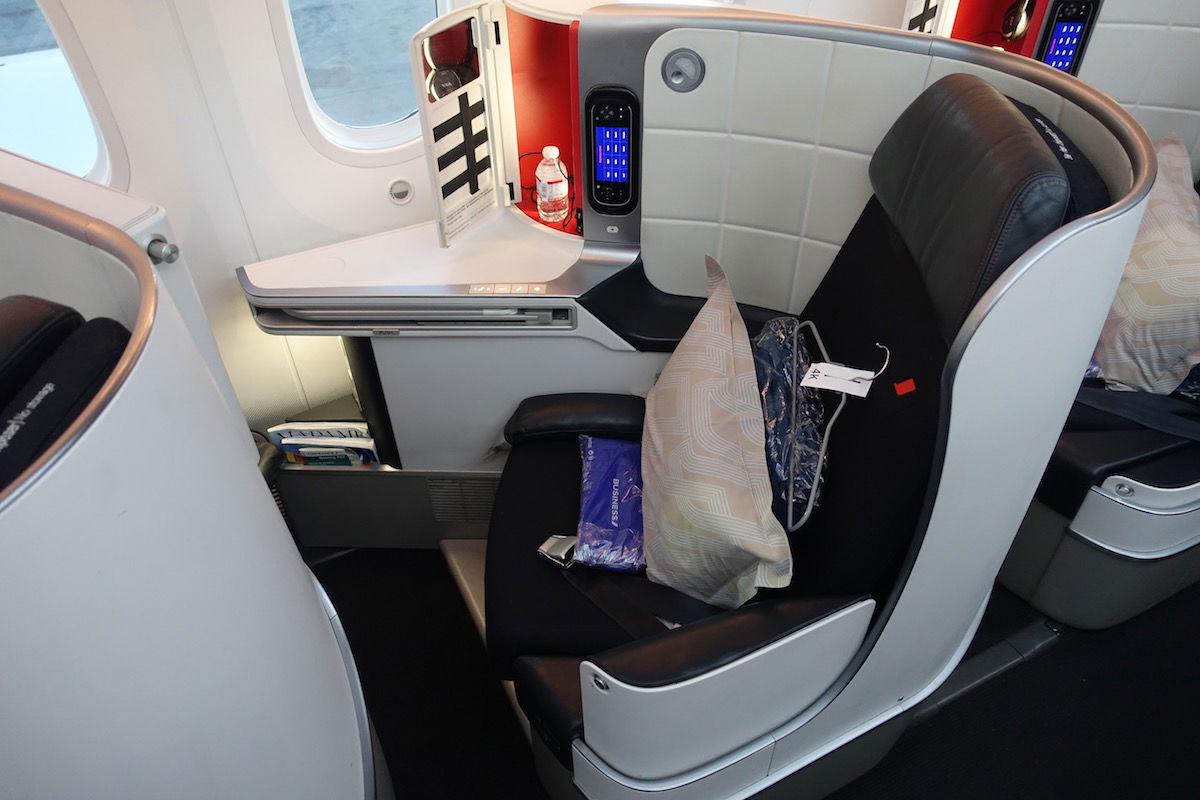 Should you transfer Chase points to Flying Blue?
Flying Blue nowadays has dynamic and roughly distance based award pricing. I get quite a bit of value through the program, thanks to the reasonable award pricing for travel on Air France and KLM.
On top of that, Air France and KLM make more award seats available to members of the Flying Blue program than to members of partner programs. So even when Flying Blue's pricing isn't the best, there are situations where it could make sense to book through Flying Blue (though with all of the Delta SkyMiles devaluations we've seen, typically you will find the best pricing through Flying Blue).
There's always value in having a stash of Flying Blue miles if you think you'll be traveling transatlantic in the coming months. I redeem through Flying Blue every year (usually multiple times per year), and consistently get value.
The only other consideration here is that all major transferable points currencies partner with Air France-KLM Flying Blue, and we see transfer bonuses with some frequency. So I'd be strategic with which program you transfer points from, especially based on how you'd otherwise redeem them.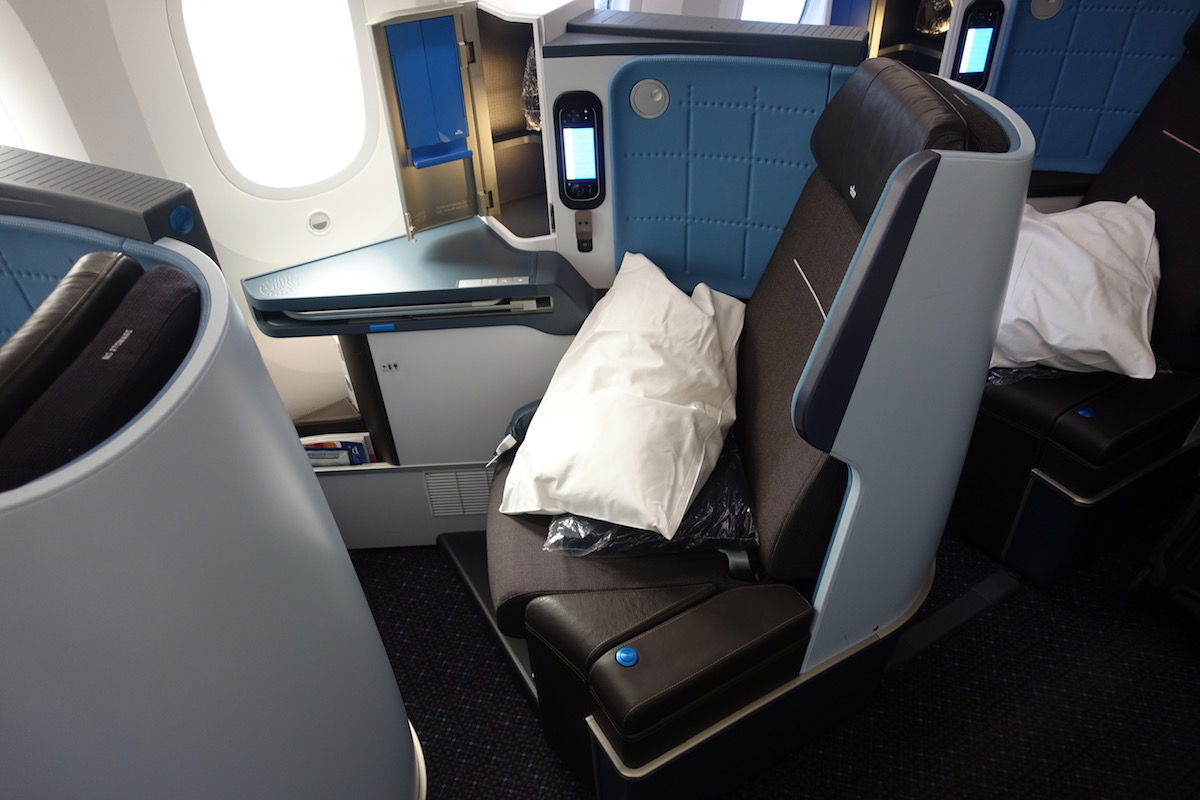 Bottom line
Through May 15, 2022, you can receive a 25% bonus when you transfer Chase Ultimate Rewards points to Air France-KLM Flying Blue.
I'm always conflicted when it comes to transferring points during transfer bonuses. On the one hand, a lot of the value from transferrable points comes from the flexibility you have of being able to transfer them to any program once you actually have a specific redemption in mind. That's the best way to protect yourself from devaluations.
At the same time, you're going to get the most value if you can transfer points while there's also a bonus, since your points can be stretched a lot further.
While I've speculatively taken advantage of Flying Blue transfer bonuses in the past from Amex and Citi, I don't think I'll do this with Chase, since I value Ultimate Rewards points for transfers to World of Hyatt.
Do you plan on transferring Chase points to Flying Blue with a 25% bonus?