I've written in the past about the Four Seasons private jet, which is a 757 with just 52 fully flat seats. The idea is that this allows Four Seasons to offer seamless round the world journeys, where they can create itineraries that shuttle guests between Four Seasons properties around the world. For example, here's a link with some of the itineraries they offer.
https://www.youtube.com/watch?v=VbL_IYACw7k
Admittedly they're going after a very specific type of customer here. I'm not just talking about the uber wealthy, but also people who have the time to take long trips and don't mind being in groups. Some people love being able to customize their journeys and travel independently, and it's unlikely they'd enjoy one of these itineraries. However, others like groups and are happy just booking a single itinerary and having all the details taken care of by others.
Well, if you think the Four Seasons private jet was over the top, then get ready to be blown away. Crystal Cruises is known for their over the top luxury cruises, and it looks like they'll soon be expanding to the skies.
Per Forbes, in October 2017, Crystal will be introducing private jet tours on a Boeing 777-200LR. The plane will accommodate just 88 passengers, which is less than a third of the usual capacity.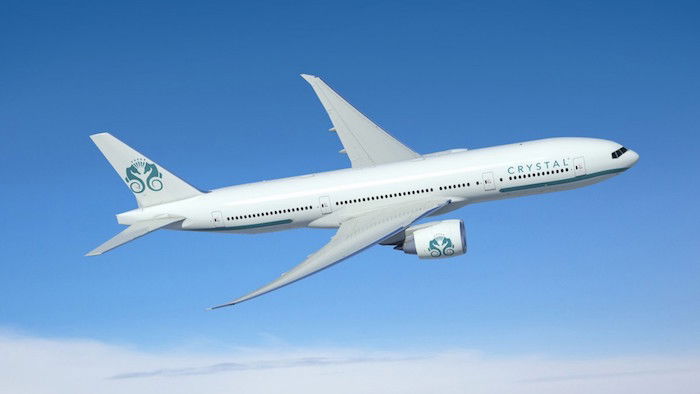 The plane will have pretty standard fully flat business class seats. Apparently they're intentionally going with a 2-2-2 configuration, given that they expect most people will be traveling as couples, so a private suite isn't as practical.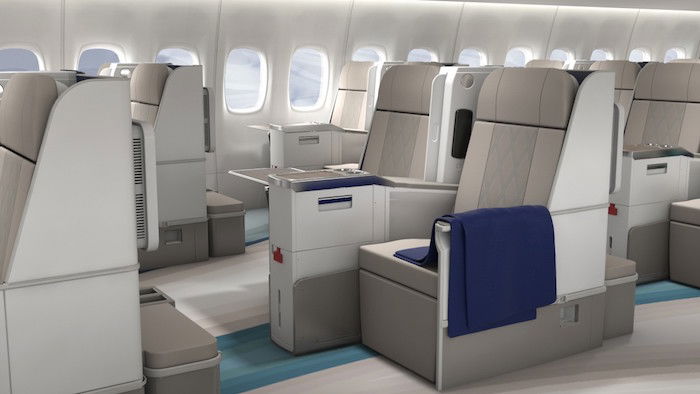 However, beyond the seating, the 777 will feature an onboard restaurant and bar, which looks pretty incredible.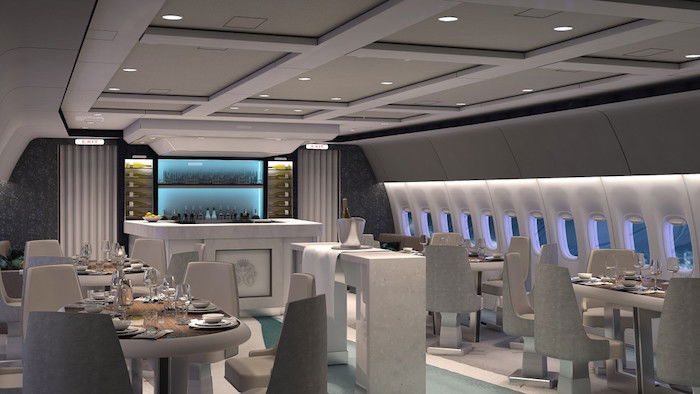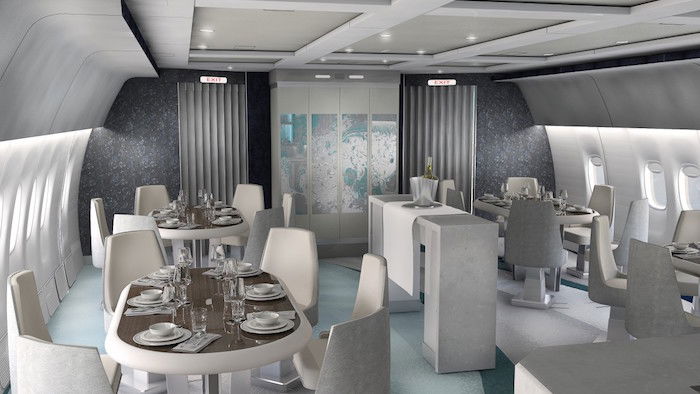 They're planning on offering two to four week itineraries, and while prices haven't yet been published, they'll likely be $100,000+ per person. On top of that, they'll offer the plane for charters.
This sure is an ambitious project. On one hand there's definitely a market for people who want an all inclusive luxury vacation without having to deal with the hassles of transfers, etc.
At the same time, this is a bit different than the Four Seasons jet, since it's not like Crystal has their own hotels that they're flying people to. Furthermore, the fact that they're using a 777 can be a bit limiting, since it won't be able to land at many airports due to its size.
This project is something Crystal has been working on for a while, as they also plan on taking delivery of a Boeing 787-8. Per a press release last year, here's the motivation:
"Our mission is to make Crystal the core of what will become the world's premier luxury hospitality and lifestyle brand collection, not only for the immediate future, but for years to come," said Crystal Chairman Tan Sri Lim Kok Thay. "The acquisition of our second luxury aircraft is another profound step toward establishing our goal."

"Following our expansion announcement, travelers and travel agents expressed a strong interest in all-inclusive luxury air travel with a wider range of itineraries," says Crystal's President and CEO Edie Rodriguez. "Based on this enthusiastic feedback, we are growing our fleet to meet the demand from our guests and travel partners in luxury air options."
I'd be fascinated to see their business plan behind this idea, as I can't imagine this will be easy to turn a profit on (though I'm sure they've done their research).