There are few things in life I'm less passionate about than keeping up with the Kardashians, but I'll make an exception here, given the lack of details otherwise in the media about the airplane and private island involved. As an aviation and hotel geek I couldn't help but investigate a bit…
How Kim Kardashian celebrated her 40th birthday
Kim Kardashian just celebrated her 40th birthday, and she chartered what's possibly the world's fanciest semi-private jet for the occasion, and flew to one of the most exclusive private island resorts in the world (more details on that below).
As Kardashian wrote on Twitter:
"Before COVID, I don't think any of us truly appreciated what a simple luxury it was to be able to travel and be together with family and friends in a safe environment."
I mean, fair enough, but using "simple luxury" in the context of any aspect of this trip seems… a bit much.
But don't worry, everyone quarantined for two weeks and underwent "multiple health screenings," so that they could "pretend things were normal" (3o seconds of Googling shows several of the guests out and about in the two weeks leading up to the trip):
"After 2 weeks of multiple health screens and asking everyone to quarantine, I surprised my closest inner circle with a trip to a private island where we could pretend things were normal just for a brief moment in time."
Details of the 777 that Kardashian chartered
Kardashian chartered Crystal Cruises' Boeing 777-200LR for the occasion. The plane has the registration code P4-XTL, and flight tracking shows that the plane operated the following flights:
On October 20 they flew from Los Angeles to Papeete in a flight time of 8hr8min
On October 25 they flew from Papeete to Los Angeles in a flight time of 7hr58min
After that the plane was repositioned to San Bernardino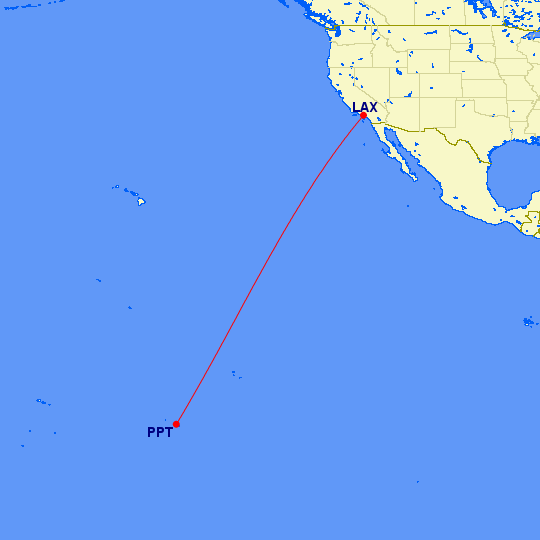 For some context on the plane, Crystal Cruises is a high-end cruise line, and in 2017 the company introduced a private 777 so that it could offer "air cruise" itineraries.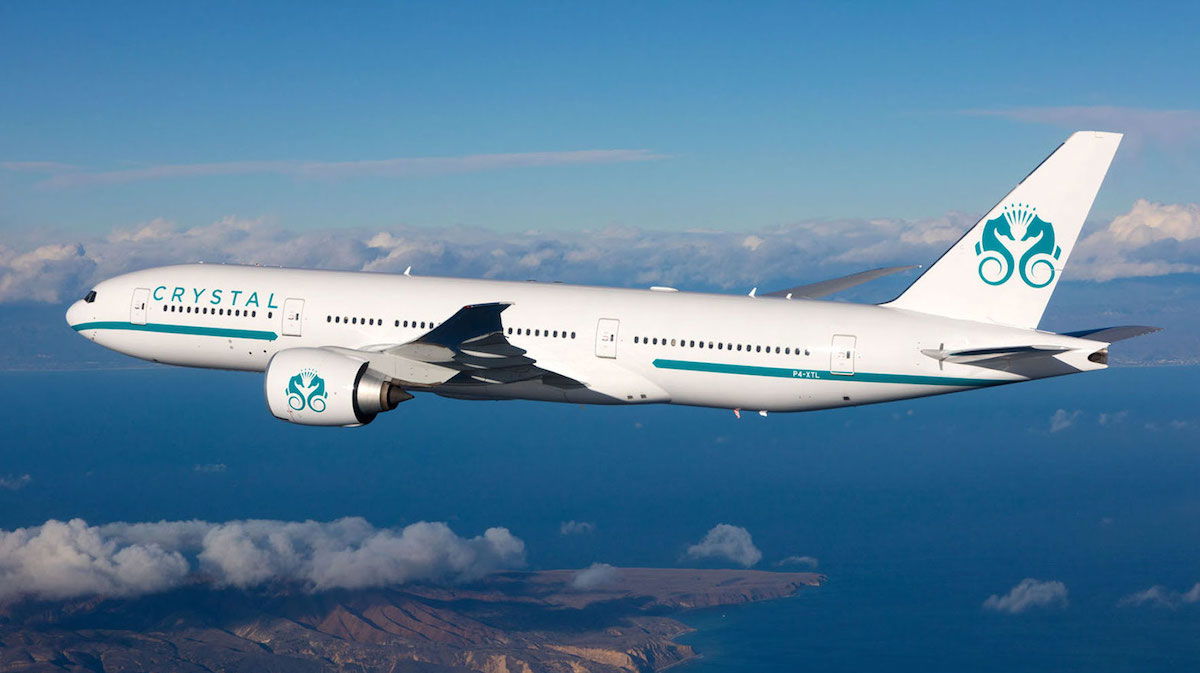 This special Boeing 777 is equipped with just 88 seats, all of which can turn into fully flat beds.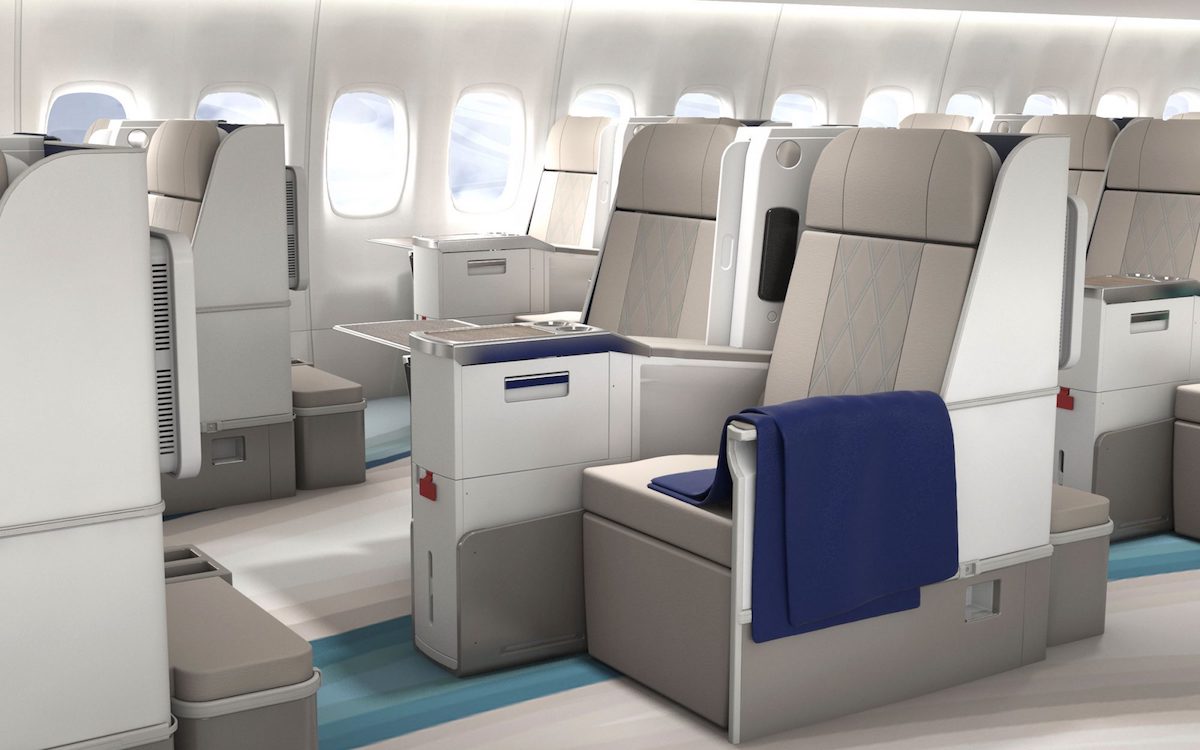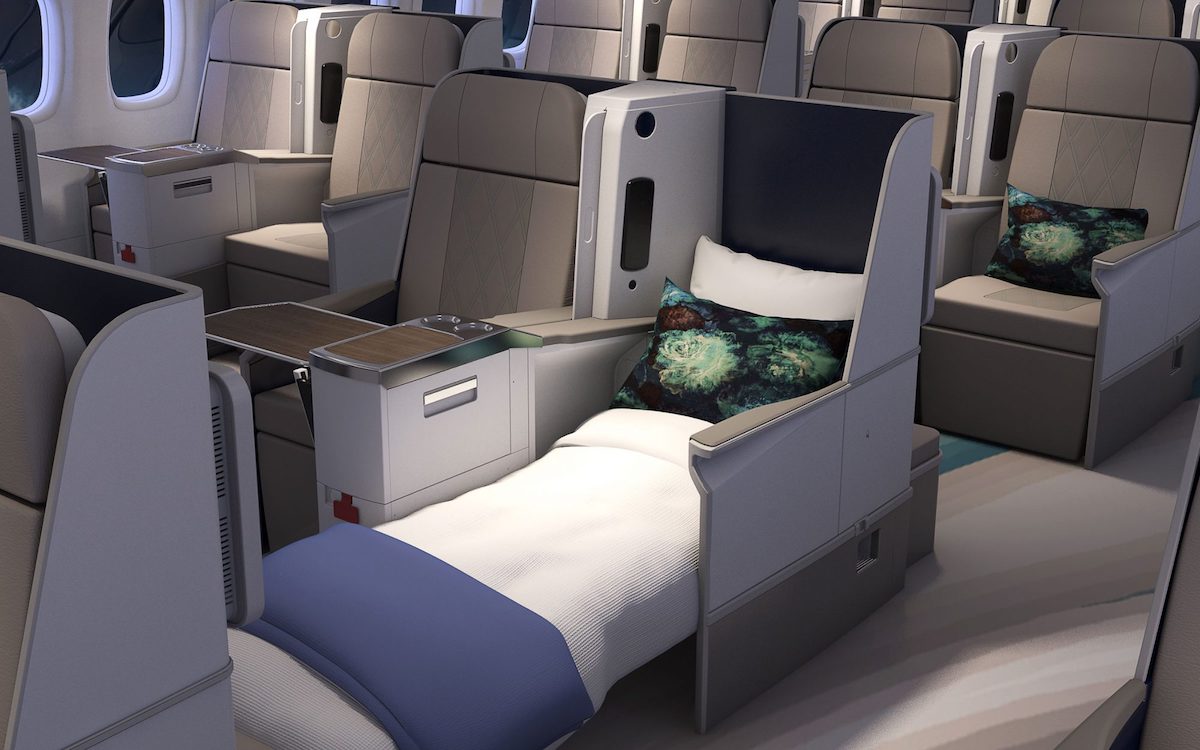 Perhaps what's most impressive is that the plane has a dining room and bar, which I've never seen quite like this before on a private jet.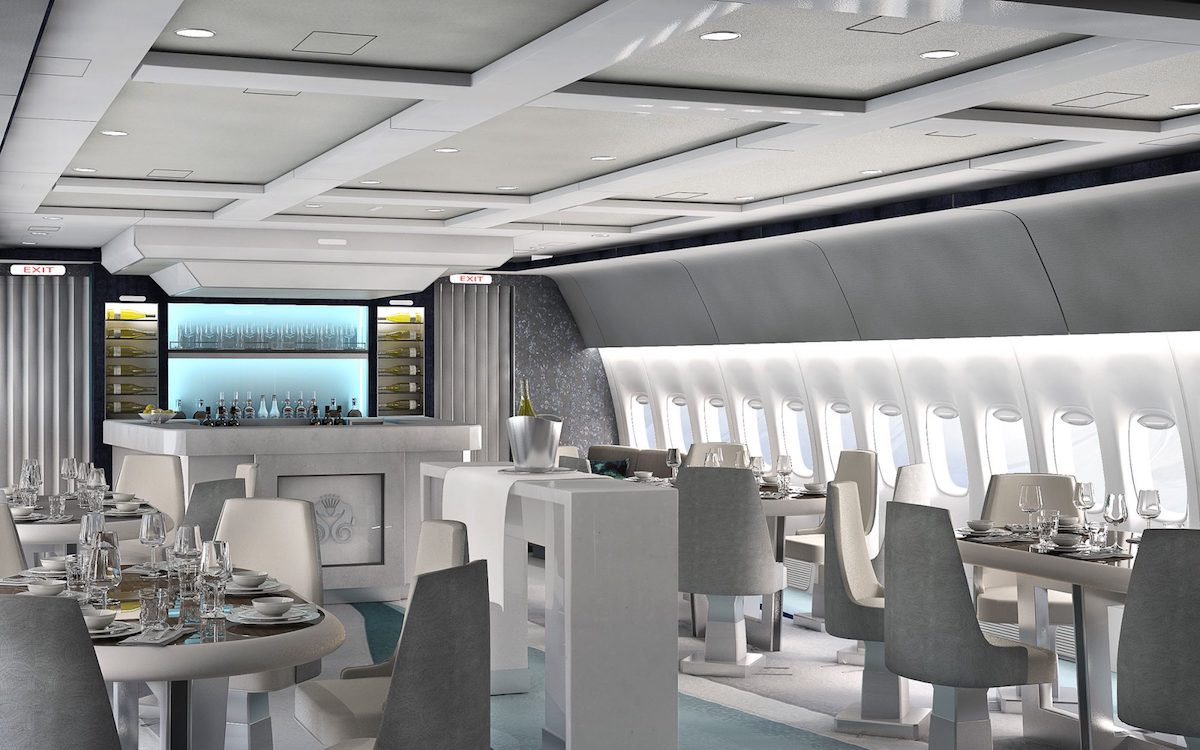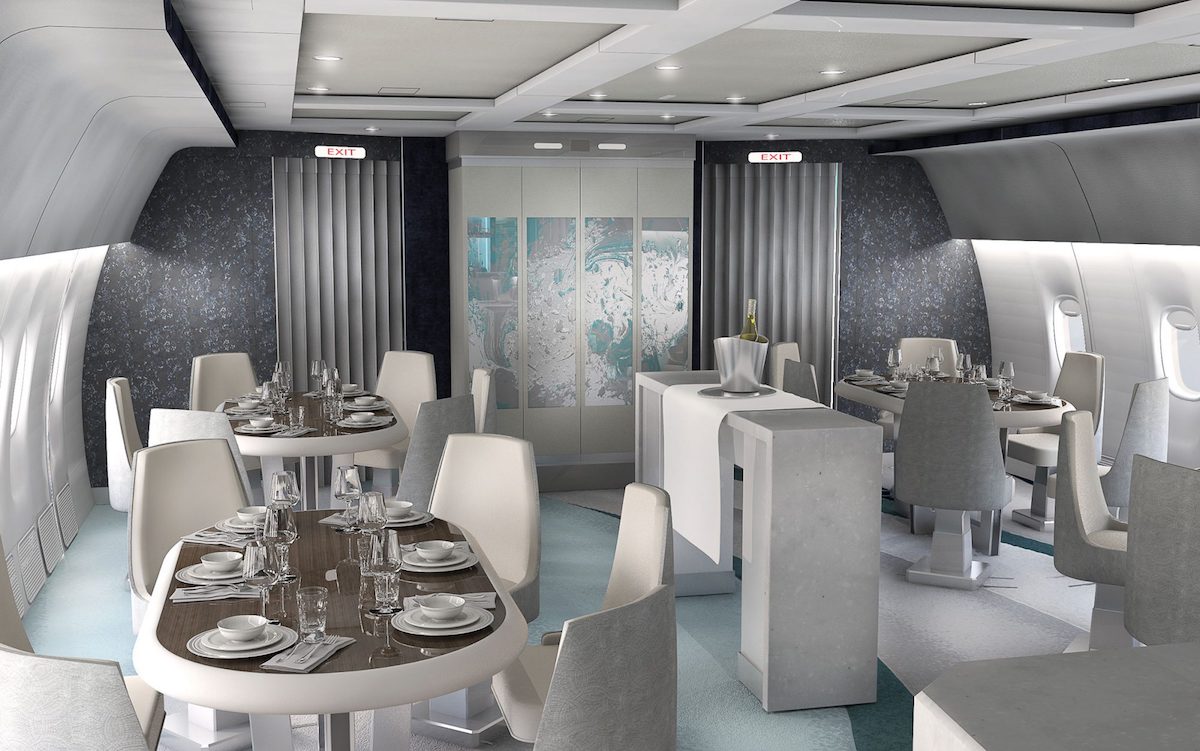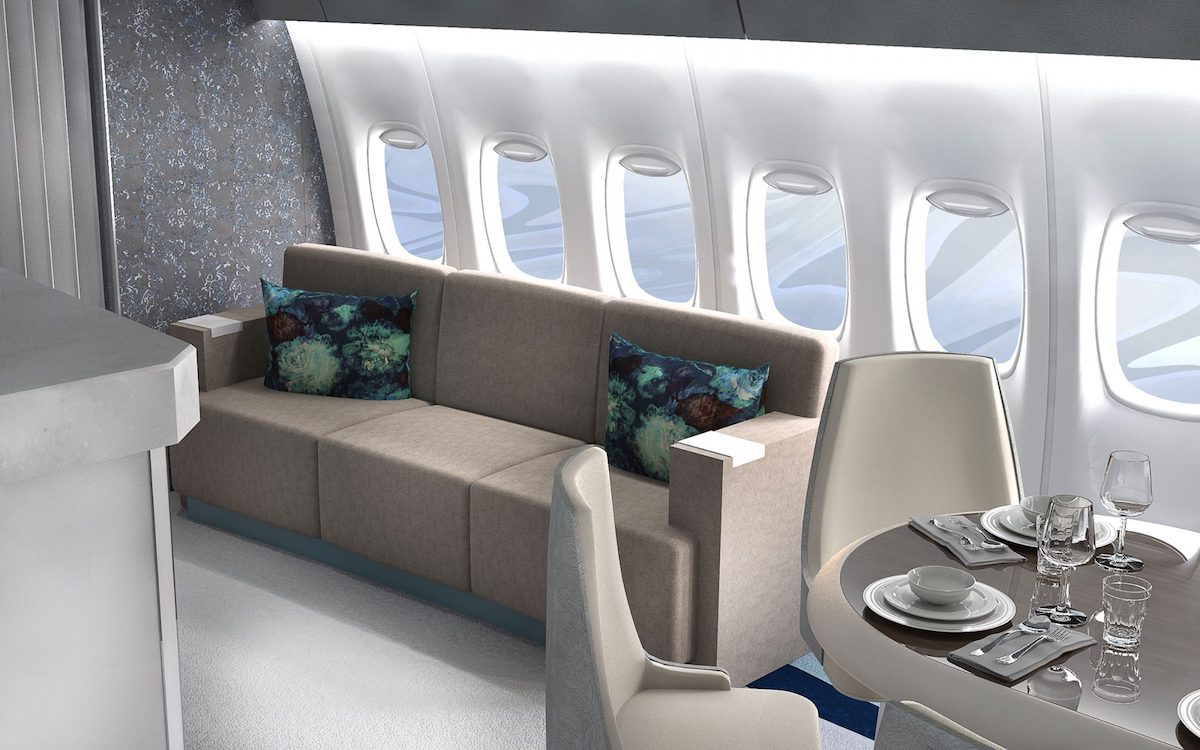 Here's a video of the jet:
The 777 is nine years old — it entered service in 2011 for Réunion-based Air Austral, then it briefly flew for Air Madagascar, and then finally in 2017 the plane received this special configuration.
As you might expect, this plane is also available for charter, especially right now, given that there are no "air cruises" happening. Looking at flight tracking for the specific aircraft over the past several months:
In May and June the plane flew six times roundtrip between Los Angeles and Shanghai
On August 1 the plane flew nonstop from Denver to Kilimanjaro, and on August 17 it flew nonstop from Kilimanjaro to New York
Otherwise the plane only positioned to & from Fort Myers, where it's usually based
I'd be fascinated to know more about who or what the plane was carrying to & from Shanghai, and in particular who chartered the plane to Kilimanjaro for over two weeks.
What private island did Kardashian rent?
Once in French Polynesia, Kardashian rented out The Brando, on the private island of Tetiaroa. This is one of the most exclusive and expensive hotels in French Polynesia. The resort features just 35 private villas.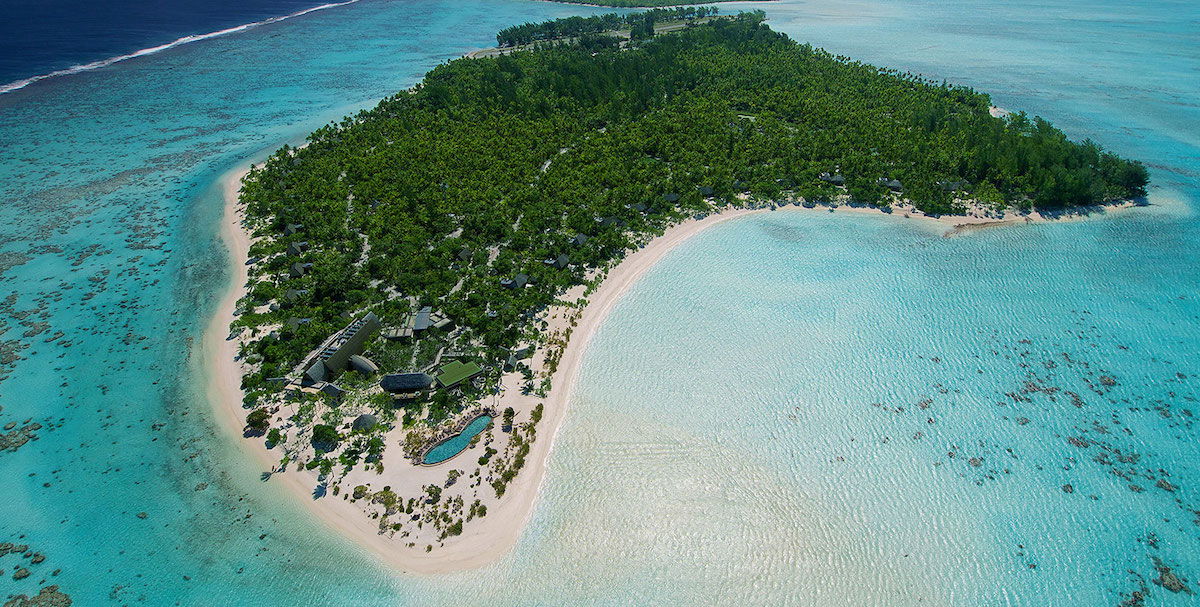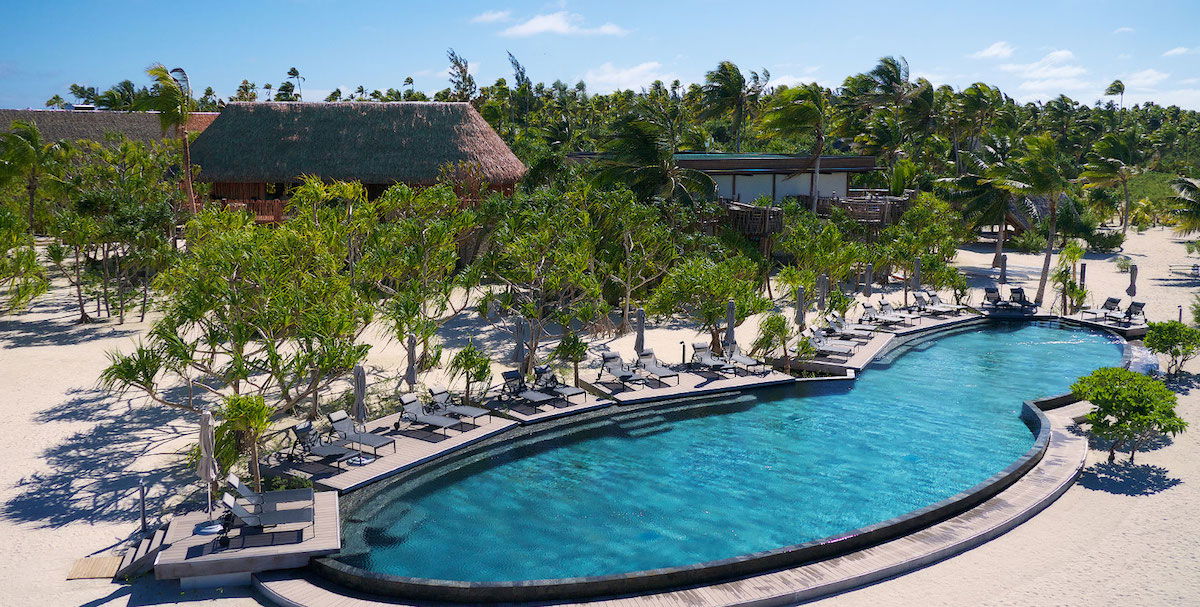 Rates at the resort usually start at 3,300 EUR (3900 USD) per night per villa, though the property is all inclusive (though something tells me Kardashian may have paid extra for a premium alcohol selection).
The island is a roughly 20 minute flight from Papeete Airport in Tahiti, where the 777 landed. To get to the resort the guests had to take a smaller plane with just eight seats, so presumably they had to charter several planes to actually get to the resort.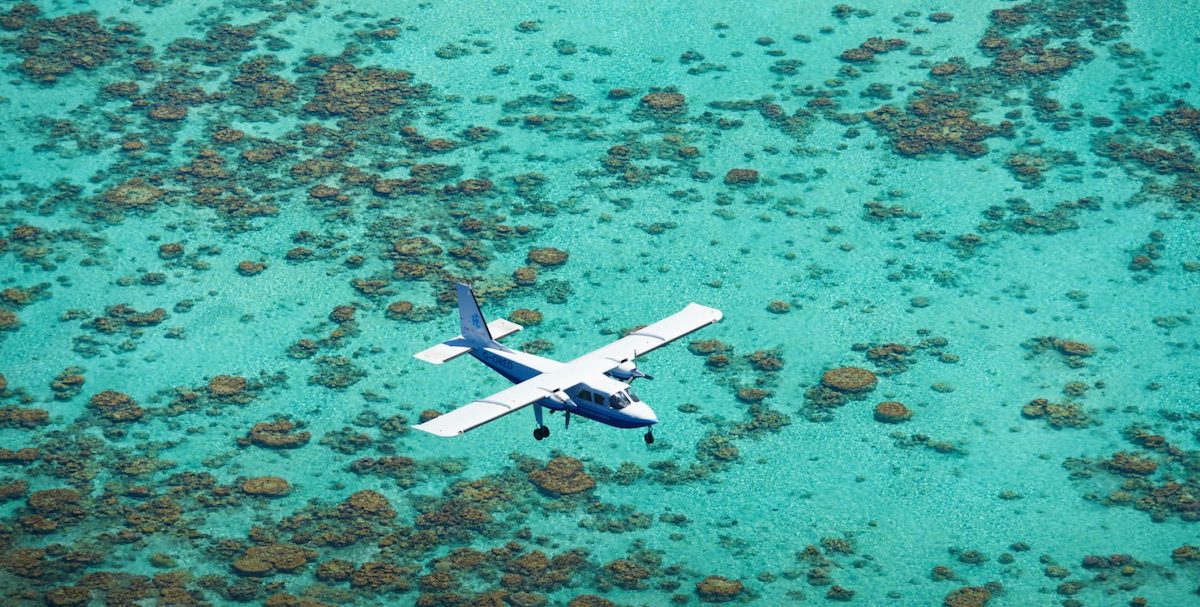 Bottom line
Do I care about where Kim Kardashian celebrated her 40th birthday? Absolutely not. Do I love a good puzzle of figuring out airplanes and hotels? Absolutely.
For those aviation and hotel geeks, it appears that Kardashian leased the Crystal Cruises 777 to fly her squad of besties to Tahiti, and from there they rented out The Brando, a private island resort with just 35 villas.
Not a bad trip, I must say…