Over the summer I had to renew my US passport. I was excited to get all those extra blank pages in my passport, though there are also some minor quirks to be aware of.
For example, if you have Global Entry then you have to update your passport information through your Trusted Traveler Program account, so that it continued to be valid. I found the process to be pretty easy, and I haven't had any issues at the border.
One other interesting consideration with a new passport is what happens to multiple entry visas that you have in your old passport.
I just traveled to Beijing for one night, and wasn't eligible for a transit without visa, since I was flying to & from Hong Kong (and you can only do a transit without visa if you're traveling from one country/territory to another country/territory via select mainland China ports).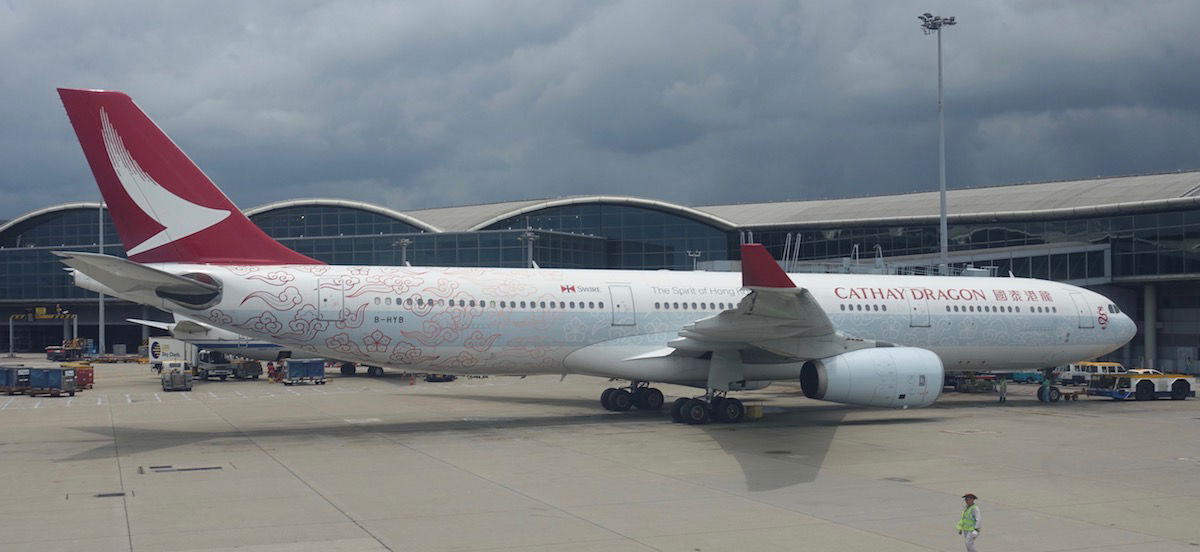 So in this post I wanted to share my experience with using a Chinese visa in an expired passport.
Chinese Visas & Expired Passports
I have a 10 year Chinese visa, which I applied for in 2015, so it's valid through 2025. Meanwhile my previous passport expired in 2019.
The good news is that your Chinese visa continues to be valid in the expired passport, as long as you travel with your current and expired passport:
You'll just have to show your current and expired passports whenever a visa is needed
When you fill out immigration cards, enter your current passport number, and then enter your visa number from your expired passport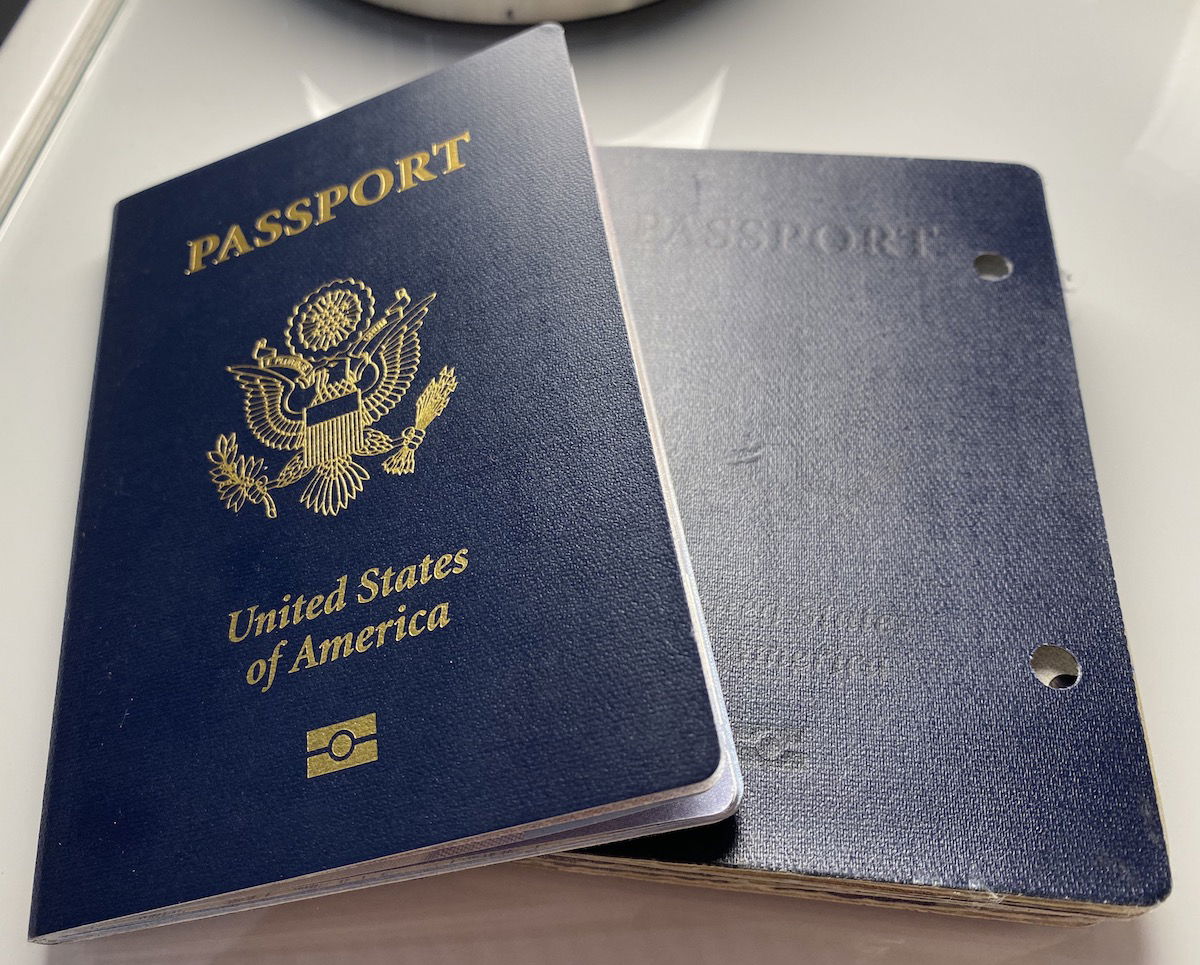 My current and expired passports
How Does It Work In Practice?
Going into this trip I knew that was technically the policy, though I wondered how it would work in practice. For example, airport employees are sometimes misinformed on policies, so I wondered if I'd get issues at any point in the travel process for having my visa in an expired passport.
Much to my surprise, there were no issues at all:
There were no issues when I checked in at a US airport for my flight to Beijing (via Hong Kong)
There were no issues in Hong Kong when I was connecting and had to show my visa
There were no issues upon arrival at immigration
There were no issues when I checked into a hotel in Beijing and had to show my visa
There were no issues upon departure at immigration
I know that this is how it's supposed to work, but that doesn't necessarily mean it will always work that way.
So for the next few years I'll be traveling with three passports — my current US one, my expired one, and my German one.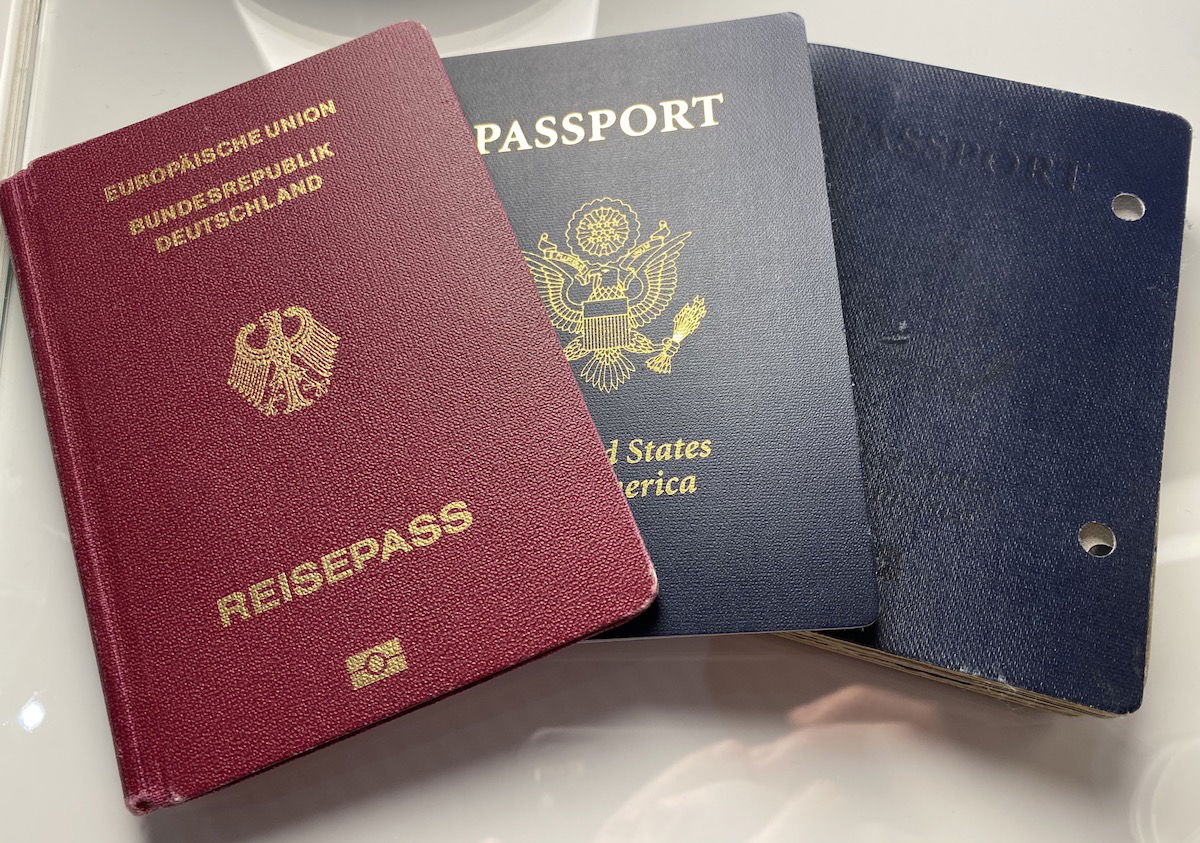 My three passports
If you've visited a country with a valid visa in an expired passport, what was your experience like?