Chinese airlines have started avoiding Russian airspace on select flights to the United States, in what seems to be some sort of an unofficial agreement, as reported by Reuters.
Chinese airlines are greatly limited with their US flying
China doesn't participate in the Open Skies agreement, which allows airlines to more or less add unlimited service between countries that are part of the agreement, pending available landing slots (for example, both the United States and European Union participate in Open Skies, which is why US airlines can add as many routes to Europe as they want).
Instead, air service to China is based on bilateral agreements between countries. During the pandemic, China greatly restricted foreign carrier service to the country, and many countries retaliated by similarly restricting Chinese airlines from flying to their countries.
This wasn't a big issue when China was in full lockdown mode, but with China having more or less lifted all coronavirus restrictions, suffice it to say that air service to the country is quite limited.
For example, until recently, the agreement between the United States and China allowed Chinese airlines to operate only a total of eight weekly flights to the United States. That cap was recently increased by 50%, and 12 weekly flights are now allowed. Yes, that's spread across all airlines and all routes. That's why routes like Beijing to New York and Shanghai to Los Angeles are only served once weekly by Chinese carriers.
Suffice it to say that this is a double edged sword. On the one hand, this is only fair, since China was the country that restricted foreign airlines, so they should expect other countries to reciprocate. For that matter, China is still restricting foreign airlines from flying to the country.
On the other hand, Chinese airlines did a huge amount of capacity dumping pre-pandemic, which is why transpacific airfare was so low. With such limited transpacific service from Chinese airlines, airfare across the Pacific is more expensive than ever before. I'm sure US airlines love that, but for consumers, it's not necessarily great…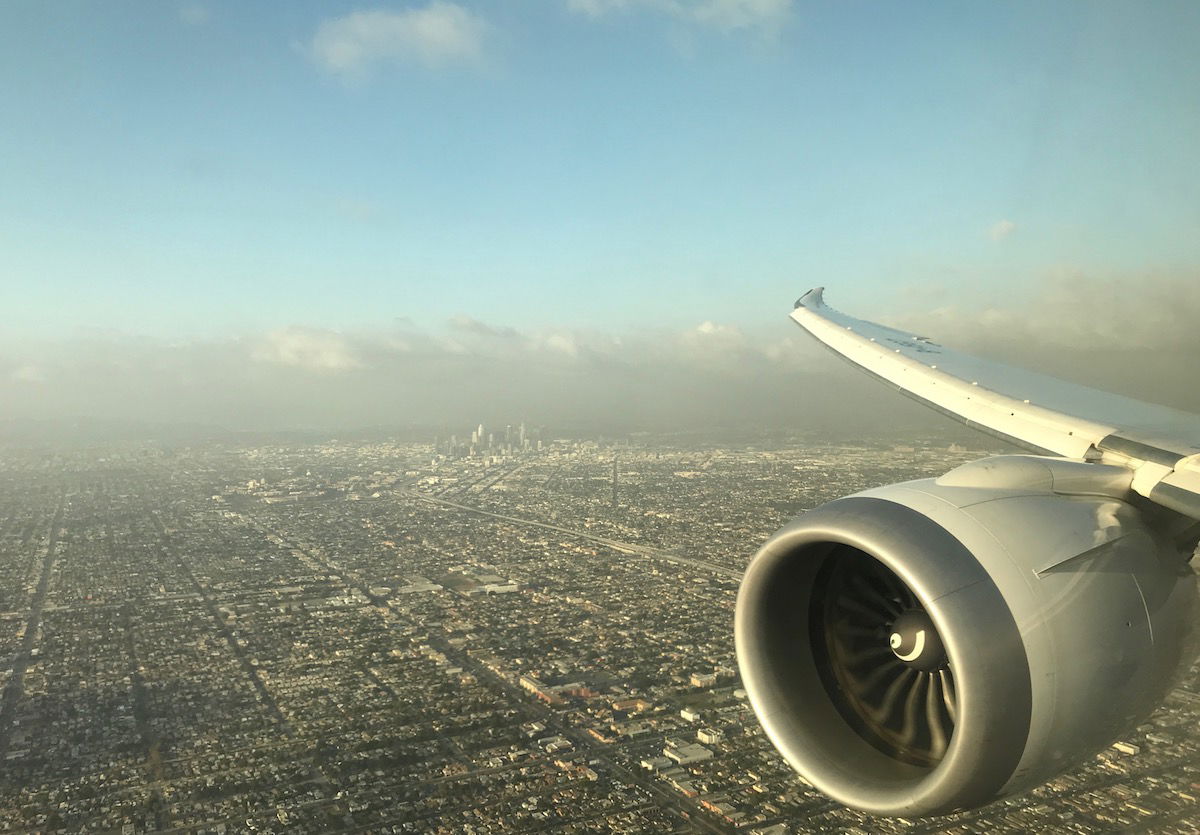 Chinese airlines avoid Russian airspace on new US flights
Airlines in the United States are prohibited from using Russian airspace. This policy applies to all flights operated by US airlines, as well as flights that are operated as part of a codeshare agreement with a US airline.
Foreign airlines flying to and from the United States aren't restricted in the same way, unless they want to codeshare with a US airline. As a result, up until now, Chinese airlines have used Russian airspace to and from the United States without any restrictions.
A few months back we heard that the Biden Administration was considering preventing foreign airlines flying to the United States from using Russian airspace, since this presented an unfair disadvantage to US airlines. While that hasn't been rolled out on a widespread basis, it does look like we're seeing the first signs of that.
Specifically, Chinese airlines have started avoiding Russian airspace for their four new weekly flights to the United States. They're continuing to use Russian airspace for the eight weekly flights they previously had permission to operate. While neither US nor Chinese officials have confirmed this restriction, I imagine this must be part of the agreement, or something.
The four new weekly frequencies operated by Chinese airlines are as follows:
Air China from Beijing to New York
China Eastern from Shanghai to Los Angeles
Xiamen Airlines from Xiamen to Los Angeles
China Southern from Guangzhou to Los Angeles
Just to give some examples, China Eastern's existing flight from Shanghai to New York continues to use Russian airspace…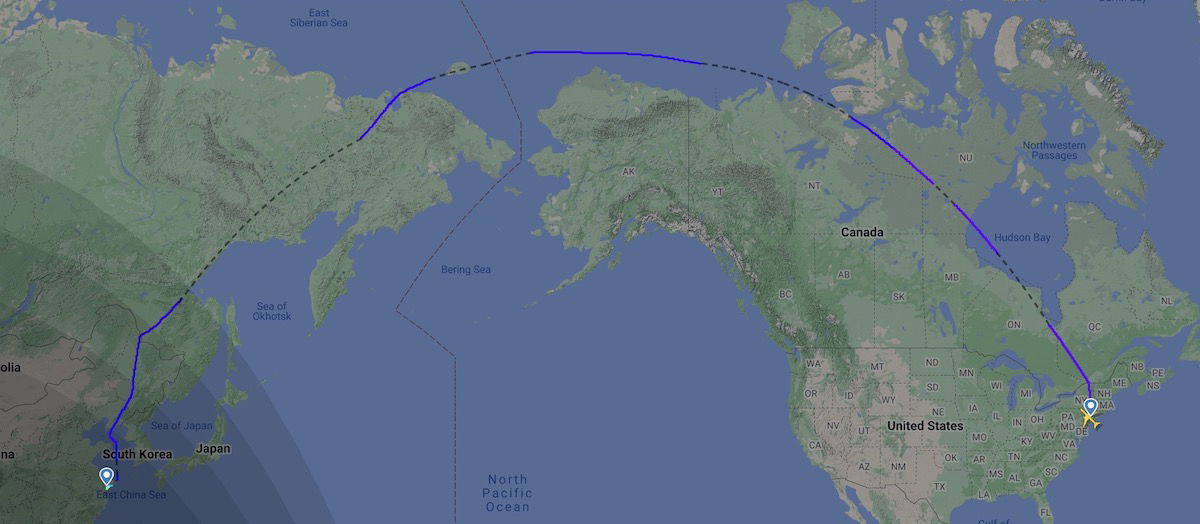 Meanwhile Air China's new flight from Beijing to New York avoids Russian airspace…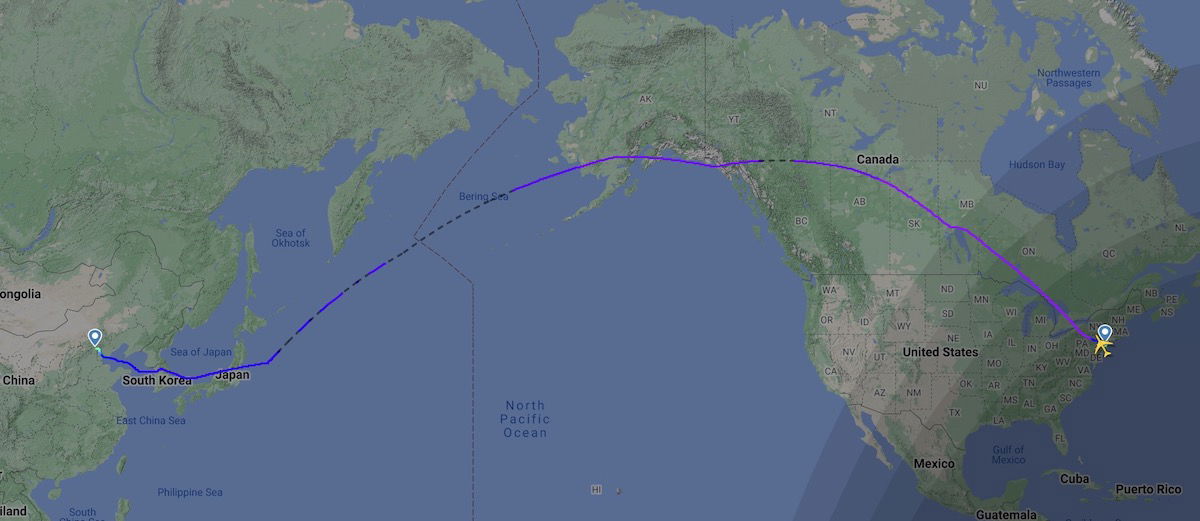 It gets even more interesting for routes that have both new and old frequencies. China Southern now flies twice weekly between Guangzhou and Los Angeles, with one flight being from the new allocation, and one flight being from the old allocation. The old flight uses Russian airspace…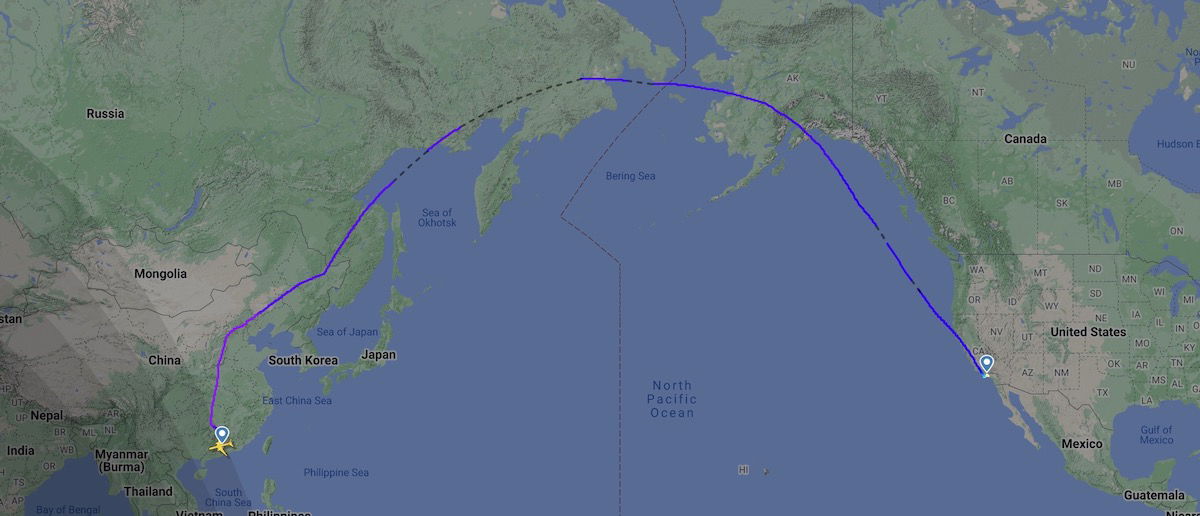 While the new flight doesn't use Russian airspace…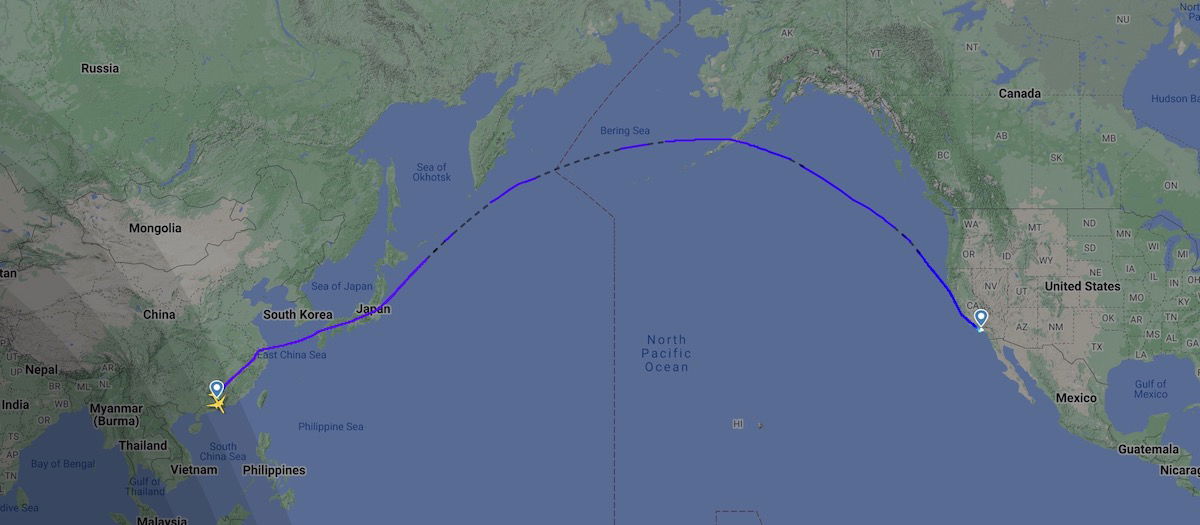 Bottom line
Chinese airlines are still severely capacity constrained in the United States. They've just been allowed to increase their weekly flights by 50%, from eight flights to 12 flights. Interestingly these four additional weekly frequencies seem to come with a restriction that requires them to avoid Russian airspace.
We knew the Biden Administration had considered imposing these airspace restrictions on foreign airlines, but this seems to be the first example of that.
What do you make of these new routings for Chinese airlines?