Mexico City has seen some growth when it comes to flights to & from Asia in the past few years… though much of it isn't withstanding the test of time.
Mexico City's altitude challenge
The first thing to understand about challenges with flying to Mexico City is the altitude of the airport. Mexico City Airport is over 7,300 feet above sea level, which greatly limits planes' takeoff performance.
At a higher altitude planes need longer runways, as they have higher takeoff speeds and reduced performance. As a result, many ultra long haul flights from Mexico City would only be possible with significant weight restrictions, which makes many routes unviable.
This is one of the reasons that we've seen several airlines add ultra long haul flights to Mexico City via other destinations. For example, Turkish Airlines operates a triangle flight from Istanbul to Mexico City to Cancun to Istanbul.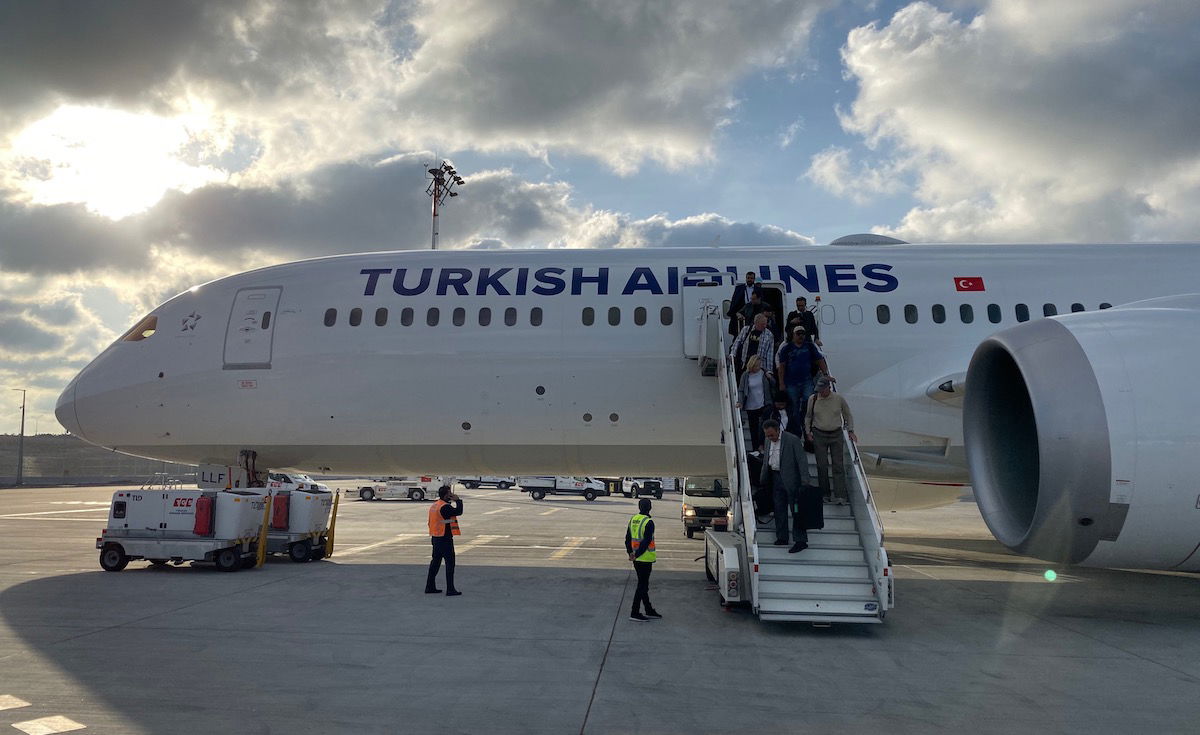 Turkish Airlines flies the 787-9 to Mexico City
Asian airlines flying to Mexico City
In the past few years we've seen a few Asian airlines launch flights to Mexico City:
ANA flies a 787 to Mexico City
Emirates also added daily Dubai to Barcelona to Mexico City flights as of December 2019 (the UAE is of course in Asia, though not what people traditionally think of when Asia first comes to mind). Lastly, Aeromexico also operates some flights to Asia from Mexico City.
Both Chinese airlines cancel Mexico City flights
That brings us to the bad news.
China Southern will be canceling their Mexico City route as of March 27, 2020. The route currently operates 2x weekly with a Boeing 787-8, and China Southern has quietly removed it from the schedule.
I've always been intrigued by the Vancouver to Mexico City flight, though unfortunately that was never bookable on a fifth freedom basis. It's my understanding that the Vancouver to Mexico City flight has consistently been really empty.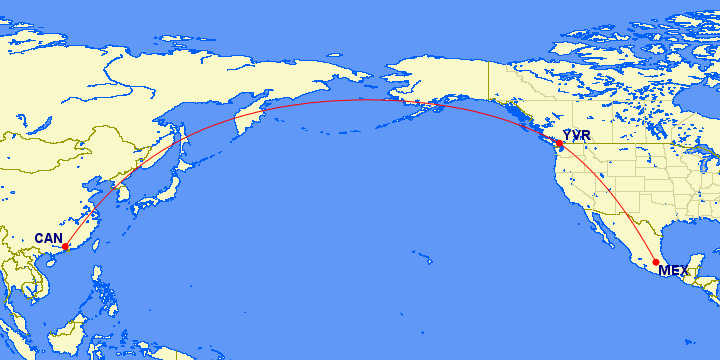 China Southern will continue operating their Guangzhou to Vancouver route once daily, which means we'll see a net reduction of two weekly flights between Guangzhou and Vancouver.
Unfortunately they're not alone — Hainan has also canceled their route to Mexico City via Tijuana. Initially they just "temporary suspended" the route, though it looks like the cancelation is valid through the end of the schedule.
Bottom line
Chinese airlines have been known to capacity dump, and in many cases maintain long haul routes even when they're not profitable. So it's interesting to see Chinese airlines pull out of Mexico City completely.
The China Southern flight always seemed like an afterthought, since it was a tag to an existing Vancouver flight with no fifth freedom rights. The Hainan flight is perhaps more indicative of the actual lack of demand there seems to be for Chinese carriers to fly to Mexico.
Are you surprised to see Chinese airlines pull out of Mexico City altogether?
(Featured image courtesy of G B_NZ)