After quite a bit of uncertainty, it looks like Emirates has formally been given the go-ahead to launch flights to Mexico City via Barcelona as of next month.
Why Emirates' Mexico City Flight Has Been In Limbo
Long story short, Emirates has been wanting to fly to Mexico City for years, but they haven't been able to fly the route nonstop from Dubai in both directions due to the altitude of Mexico City (which makes it impossible to operate the eastbound flight nonstop).
So they've been looking for intermediate points through which they can operate the service. After trying to make things work for a couple of years, they finally got permission to operate the flight via Barcelona, with pick-up rights there (meaning you can fly Emirates exclusively between Barcelona and Mexico City).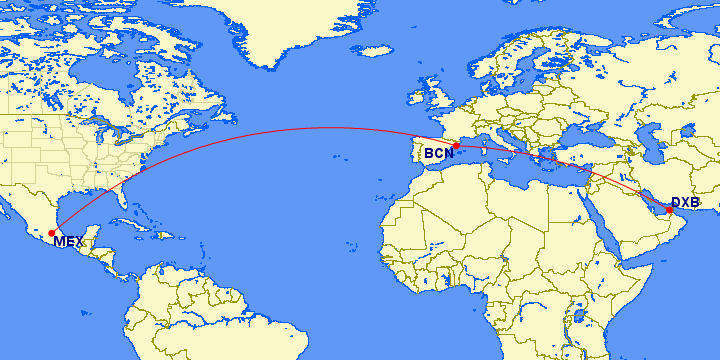 Everything was in order and the flight went on sale, but not surprisingly Aeromexico heavily objected to this flight. Aeromexico is part owned by Delta, so you can probably guess what their argument was ("heavily subsidized Gulf carriers are taking away our jobs!").
In early October a judge in Mexico blocked Emirates' new flight. Emirates has said all along that they plan to fight this, arguing that a judge couldn't overturn the air services agreements signed between two governments.
There's a positive development on this front…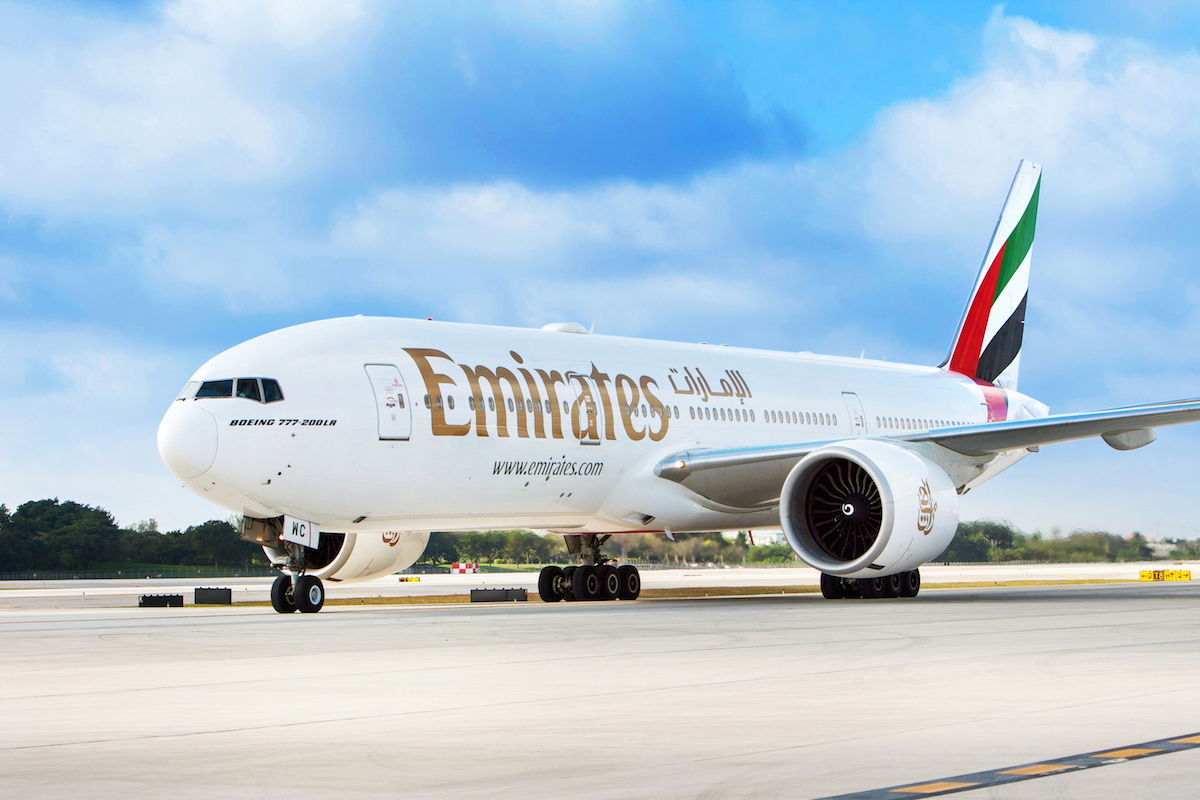 Emirates Receives Formal Approval For Flight
Arabian Business reports that Emirates has now officially been granted permission to operate flights between Dubai and Mexico City by Mexico's Ministry of Communications and Transport.
Salem Obaidalla, Emirates' SVP of Commercial Operations in the Americas, said the following:
"We are pleased to confirm that Emirates has now obtained the permit for our forthcoming Dubai-Mexico City flight via Barcelona. We would like to express our thanks to the authorities in Mexico who have granted us the necessary permit and slots required for operating our flights."
Responding to criticism about Emirates' business model and the impact this has on jobs in Mexico, Obaidalla said the following:
"Emirates is commercially managed, financially transparent and receives no government subsidies and we are very confident our new route between Dubai and Mexico City will help boost both tourism and commerce.

We look forward to contributing further to the Mexican economy, stimulating job creation and generating significant social benefits for Mexico City and the country as a whole."
As a reminder, the airline will operate the flight daily with a 777-200LR using the following schedule:
EK255 Dubai to Barcelona departing 3:30AM arriving 8:00AM
EK255 Barcelona to Mexico City departing 9:55AM arriving 4:15PM
EK256 Mexico City to Barcelona departing 7:40PM arriving 1:25PM (+1 day)
EK256 Barcelona to Dubai departing 3:10PM arriving 12:45AM (+1 day)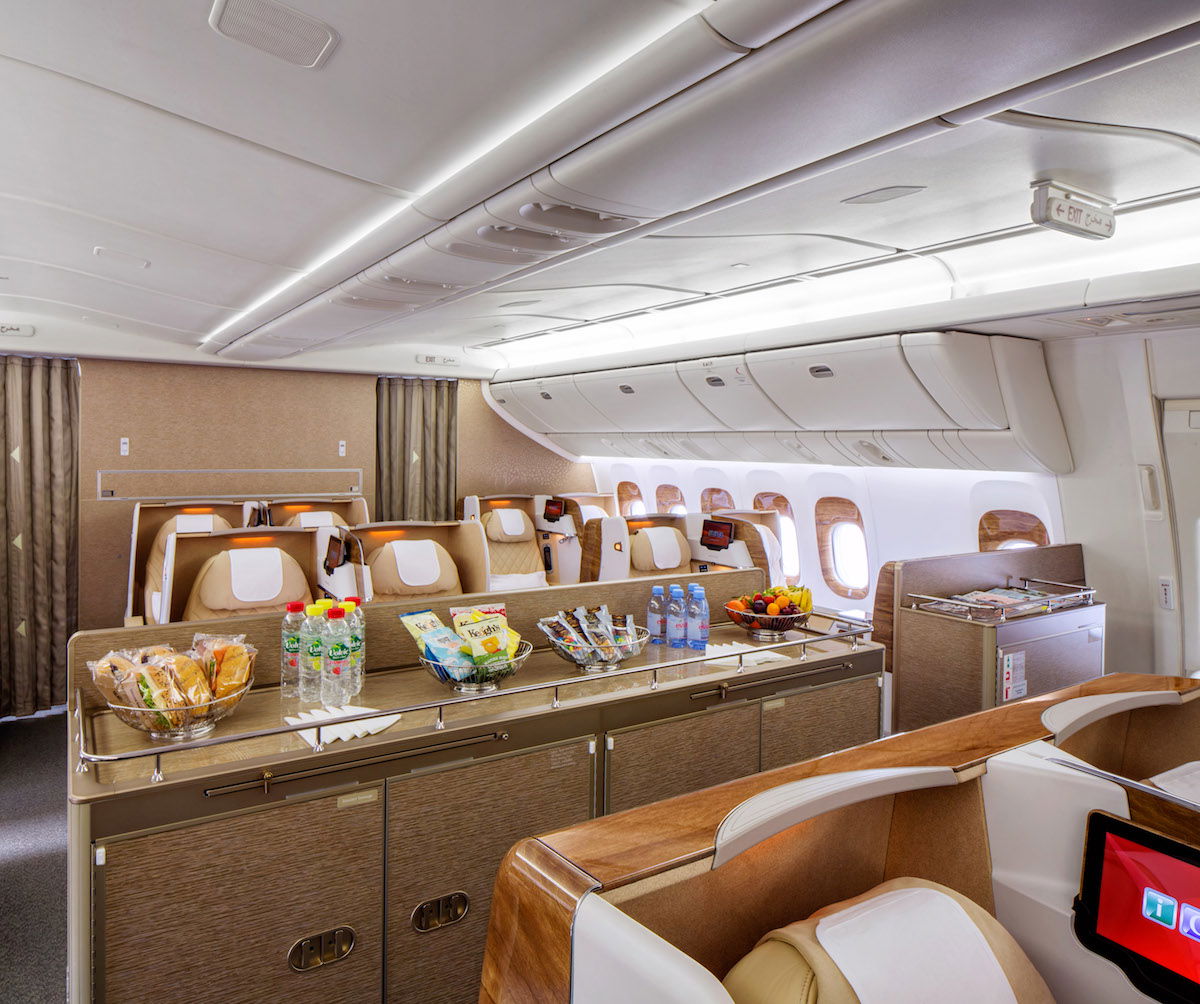 Bottom Line
It's great to see that Emirates has now formally received permission to launch this flight, and it will kick off in just a few weeks. This will be a fantastic new option both for those traveling from the Middle East or India to Mexico City, as well as for those traveling exclusively between Barcelona and Mexico City.