This is heartbreaking…
China Eastern Boeing 737-800 crashes enroute to Guangzhou
On Monday, March 21, 2022, China Eastern flight MU5735 crashed while operating the scheduled 665-mile flight from Kunming (KMG) to Guangzhou (CAN). The flight had a total of 132 people onboard, including 123 passengers and nine crew members.
The China Eastern flight was operated by a roughly six year old Boeing 737-800 with the registration code B-1791. To get out ahead of this, note that the 737-800 is different than the 737 MAX 8 (which had two fatal crashes, and ended up being grounded for roughly two years).
According to flight tracking software, the plane had been in the sky for just over an hour, and was cruising at 29,000 feet. The plane then entered a steep descent — two minutes later it descended all the way to 9,000 feet — and shortly thereafter it disappeared from radar.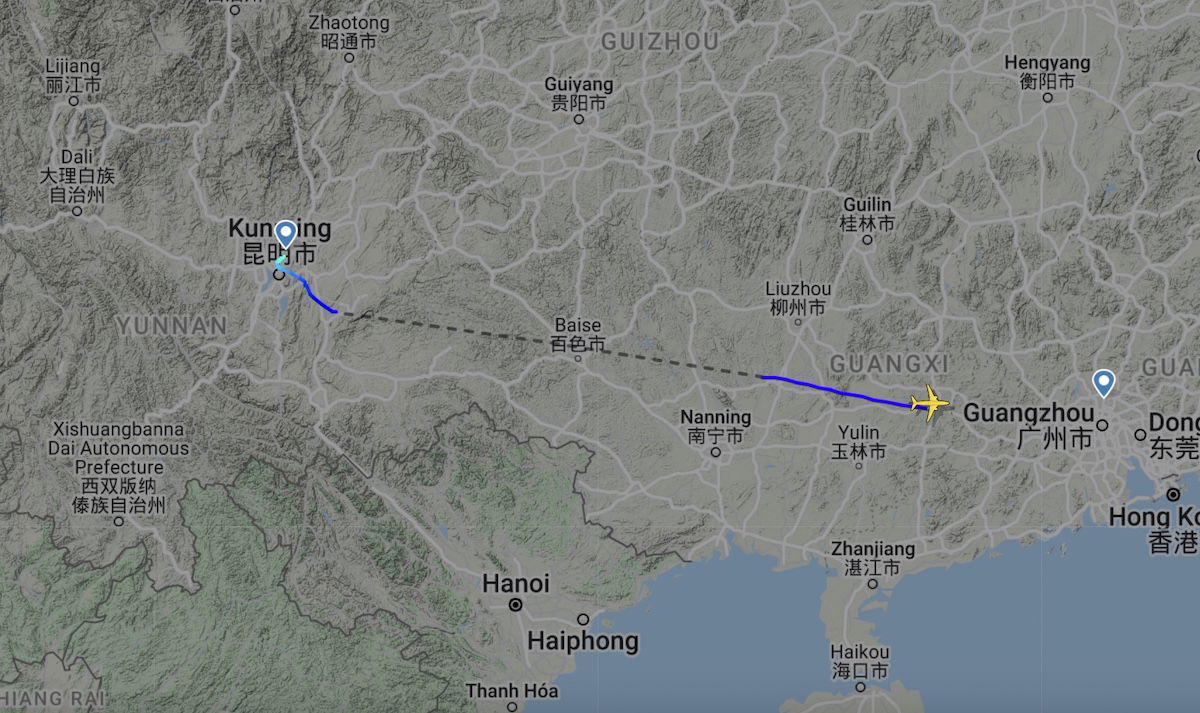 Rescue efforts are currently underway. There are videos circulating on social media of what's allegedly the crash scene, as well as of the plane's steep descent, but I don't think it's appropriate to post those at this time (both because this hasn't been officially confirmed, and out of respect for the families).
What is China Eastern?
For those not familiar with China Eastern, it's the second largest airline in China (after China Southern). The airline has a fleet of roughly 600 jets, and operates flights globally, largely from its hub in Shanghai (though the airline has other hubs as well). The airline is also a member of SkyTeam, and Delta owns a stake in the airline.
The airline currently operates a fleet of roughly 150 Boeing 737s, including both the 737-700 and 737-800. On top of that, the airline has 50 Boeing 737 MAX 8 aircraft on order, which are the latest generation 737 jets.
China Eastern hasn't had a fatal crash in nearly two decades. The last one was in November 2004, when China Eastern flight MU5210 (operated by a CRJ-200) from Baotou to Shanghai crashed shortly after departure.
Bottom line
A China Eastern Boeing 737-800 crashed while operating a domestic flight today, with 132 people onboard. Details are limited as of now, though we know that this happened toward the later part of the flight, as the plane was preparing to descent. Over the course of a few minutes the plane went from 29,000 feet to disappearing from radar.
This is so beyond tragic — my thoughts and prayers are with those onboard and their families. Aviation is incredibly safe, and we often take that for granted. It's awful when we get a reminder like this of how wrong things can go every so often.
(Featured image courtesy of Shadman Samee)