It looks like we're seeing the first concrete step towards China Airlines rebranding, as the Taiwan-based airline tries to distance itself from mainland China.
New China Airlines Cargo 777 livery
China Airlines Cargo has just taken delivery of its first Boeing 777F, intended to start to replace the 18 Boeing 747-400Fs that the cargo airline currently operates. As far as I'm concerned, the most interesting part of this is the livery on the new plane, which points at some bigger changes we can expect at China Airlines.
Here's the rendering of the China Airlines Cargo 777F from prior to this year: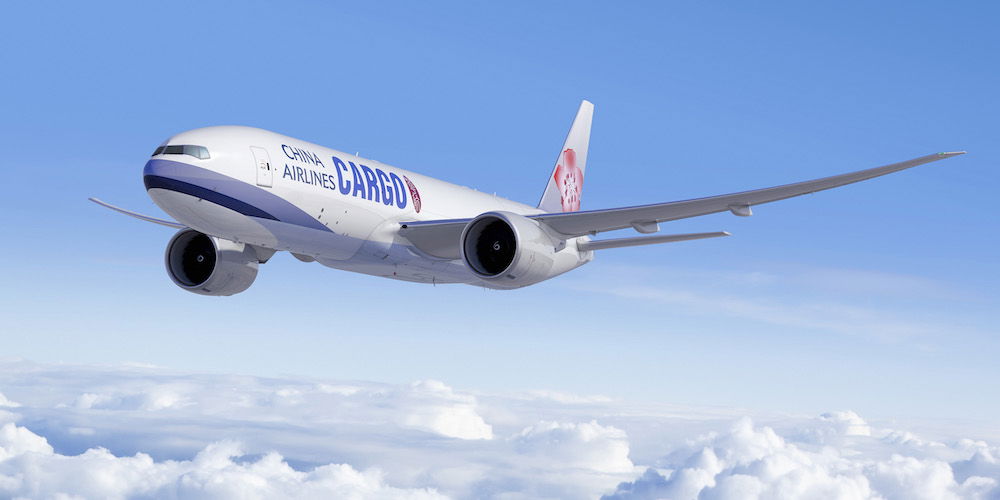 Here's the actual first China Airlines Cargo 777F: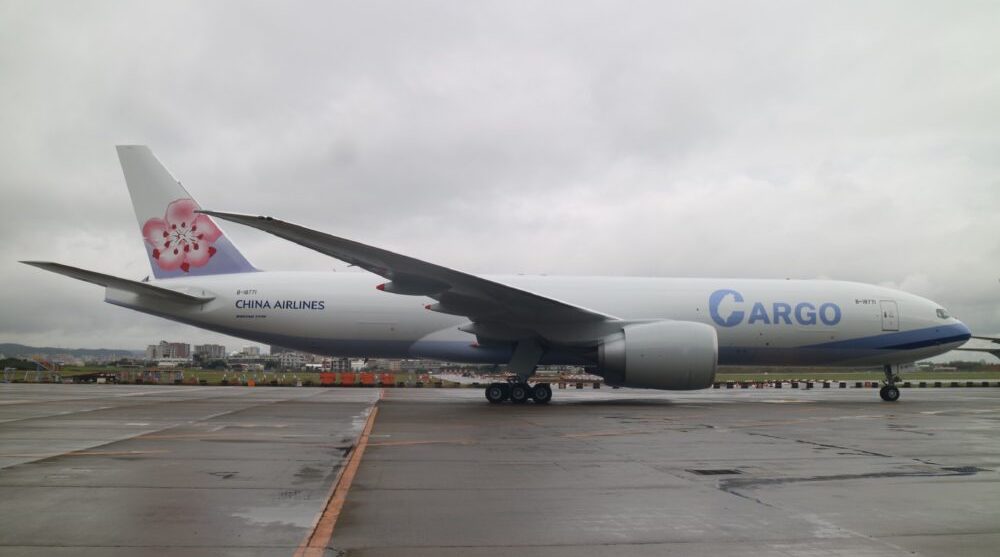 You'll notice two major difference:
"China Airlines" is written in much smaller font towards the back of the plane, rather than prominently towards the front of the plane
The "C" in "Cargo" is a map of Taiwan, subtle as it may be (I could see some people thinking to themselves that the plane simply has chipped paint)
Why is China Airlines rebranding?
As I've explained in the past, there are plans to rebrand China Airlines, and Taiwan's Parliament has even voted in favor of such a proposal.
China Airlines is based in Taipei, and is the "flag" carrier of Taiwan. However, there has long been confusion and controversy surrounding the name. Confusion has been especially common among those who may not be familiar with the nuances of Taiwan vs. mainland China.
Many assume that China Airlines is based in mainland China, when in fact the airline is based in Taiwan (People's Republic of China vs. Republic of China), which has a very different identity.
This has caused frustration, in particular in recent months given the coronavirus pandemic. For example, many thought that repatriation and aid flights operated by China Airlines were in connection with mainland China. Heck, during the US election cycle an attack ad against Joe Biden incorrectly showed a China Airlines plane when talking about the China travel ban.
In July Taiwan's Parliament passed a proposal to rebrand China Airlines, leaving it up to the Transport Ministry to come up with both a short term and long term rebranding plan. It sure appears to me that this modified livery is part of a short term rebranding.
Bottom line
China Airlines' rebranding seems to slowly be underway. The most recent plane to be delivered to China Airlines Cargo now has the carrier's name written in a much less prominent way, with a map of Taiwan drawn in the "C" of the word "Cargo." While not the most exciting livery on earth, I guess it's an interim solution that accomplishes the primary goal of this rebranding.
I imagine this is only step one of a potential rebranding of the airline. I'll be curious to see how this develops…