A few weeks ago I wrote about how China Airlines is allegedly considering a name change. China Airlines is based in Taipei, and is the "flag" carrier of Taiwan. However, there has long been confusion and controversy surrounding the name, as some people assume the airline is from mainland China based on the name.
While there has been talk about a China Airlines name change for a long time, the discussion around this has intensified recently, given the controversy surrounding China in light of COVID-19. Taiwanese government officials have even addressed this in recent weeks, and said they have an "open mind" towards a name change.
If you're looking for the latest case of confusion over China Airlines' name, look no further than an ad targeted at Joe Biden from "America First Action," which is a SuperPAC that is dedicated to creating "a first place America we can all be proud of," given that "for eight long years, America was held hostage by an administration where our hopes, dreams and values were sold, piece by piece."
Anyway, this attack ad focuses on Biden's response to the China travel ban that was instituted in early February. In the ad there's a screen that says "Joe Biden failed to support China travel ban when it was announced," and it shows a picture of… a China Airlines plane.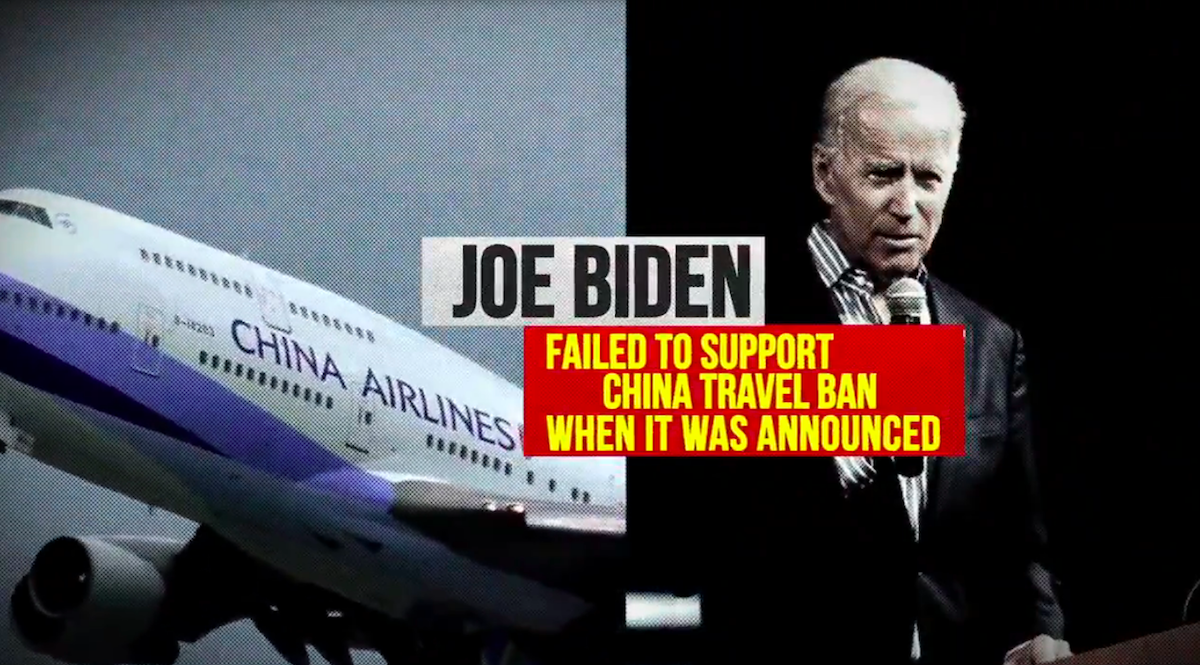 You can watch the ad here:
"Travel Ban." pic.twitter.com/mmPrj6FbIS

— America First Ads (@AmericaFirstAds) May 1, 2020
The China travel ban never included Taiwan, so while the SuperPAC clearly went to find some stock airplane footage, they didn't actually do much research.
US Secretary of Transportation Elaine Chao is from Taiwan… I wonder how she'd feel about this.