Taiwan-based China Airlines is trying to downplay its connection to mainland China, and that's coming with some consequences.
China Airlines' (controversial?) new livery
China Airlines has been working on rebranding, and it's something that Taiwan's Parliament has even voted in favor of. China Airlines is based in Taipei, and is the "flag" carrier of Taiwan. However, there has long been confusion and controversy surrounding the name. Confusion has been especially common among those who may not be familiar with the nuances of Taiwan vs. mainland China.
Many assume that China Airlines is based in mainland China, when in fact the airline is based in Taiwan (People's Republic of China vs. Republic of China), which has a very different identity. This has caused frustration, in particular in light of the pandemic.
In 2020, China Airlines took delivery of its first Boeing 777F (freighter aircraft). As part of this, the airline introduced a new livery, which was a subtle way of rebranding. For context, below is what the China Airlines livery used to look like on cargo aircraft.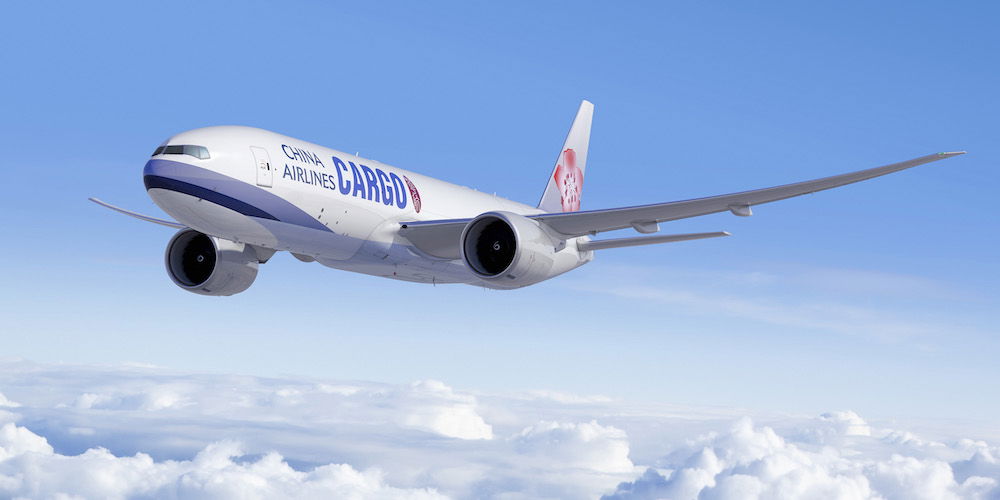 Then below is what the modified livery looks like.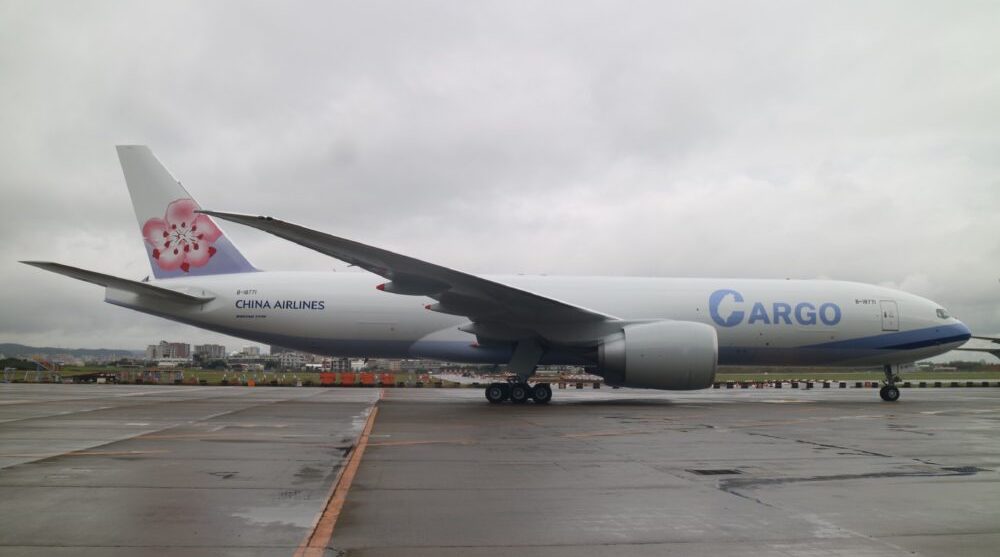 You'll notice two major difference:
"China Airlines" is written in much smaller font toward the back of the plane, rather than prominently toward the front of the plane
The "C" in "Cargo" is a map of Taiwan, subtle as it may be (I could see some people thinking to themselves that the plane simply has chipped paint)
China Airlines in trouble over new livery
It's being reported that China Airlines cargo jets with the new livery (featuring a map of Taiwan) are being banned from flying to mainland China. This is obviously creating major issues for a Taiwan-based cargo airline.
Both China Airlines and Taiwan's government have been trying to figure out how to deal with this. One proposal was to have a subfleet without a map of Taiwan on it that's used for flights to the mainland, but logistically that was just too complicated. Now the airline has decided to change (and simplify) its livery once again.
The latest Boeing 777F cargo aircraft that China Airlines took delivery of is pretty bare. "CARGO" is no longer written in big letters, and as a result there's also no map of Taiwan anymore. Rather there's just "China Airlines" written in small letters toward the back of the aircraft, and then there's the typical flower on the tail.
Bottom line
China Airlines intended to introduce a new livery to distance itself from mainland China, and instead showcase the company's pride in Taiwan. This hasn't been well received by the government of the People's Republic of China, which has now banned these aircraft from flying to the mainland.
As a result, the airline has had no choice to modify the livery on these planes, to remove the subtle map of Taiwan. I suppose this shouldn't come as much of a surprise…
What do you make of China forcing China Airlines to change its livery?
(Tip of the hat @RossFeingold)