In the interest of full disclosure, OMAAT earns a referral bonus for anyone that's approved through some of the below links. These are the best publicly available offers (terms apply) that we have found for each card. Opinions expressed here are the author's alone, not those of the bank, credit card issuer, airlines or hotel chain, and have not been reviewed, approved or otherwise endorsed by any of these entities. Please check out my advertiser policy for further details about our partners, and thanks for your support!
The Chase Sapphire Reserve® Card is one of the most popular premium travel rewards credit cards. Not only does the card have an excellent welcome bonus, but it offers compelling perks and points that make it worth holding onto long term.
There are many things to love about the card, like the 50,000-point welcome bonus, triple points on dining and travel, a Priority Pass membership, Visa Infinite perks, car rental and travel coverage, and much more. However, in this post, I wanted to focus on the Chase Sapphire Reserve's $300 annual travel credit.
Chase Sapphire Reserve $300 Annual Travel Credit
This credit is the single greatest perk of the card, as it essentially earns you back two-thirds of your $550 annual fee every year, and the way I view it, this means that the card only really costs you $250 per year to hold on to.
Understandably this perk causes a lot of confusion, since several cards offer travel credits, and some of them have a lot of strings attached. Fortunately, the one on this card is quite straightforward.
Here's what you need to know about this perk:
What Is The Chase Sapphire Reserve $300 Travel Credit?
Every cardmember year, the Chase Sapphire Reserve offers a $300 travel credit. This credit is applied to purchases automatically — there's no need to register — and you can use it over as many purchases as needed until the credit is completely used up (so that can be a single $300 purchase, 10 purchases of $30 each, etc.). This comes in the form of a statement credit that posts shortly after you make your purchase.
What Qualifies As Travel For The $300 Travel Credit?
What purchases will automatically be credited? The Chase Sapphire Reserve defines travel as including the following purchases:
Merchants in the travel category include airlines, hotels, motels, timeshares, car rental agencies, cruise lines, travel agencies, discount travel sites, campgrounds and operators of passenger trains, buses, taxis, limousines, ferries, toll bridges and highways, and parking lots and garages.
Note that this is the same definition they use for the categories in which they offer 3x points. As you can see, it's not just traditional travel purchases that get reimbursed, but also things like Ubers, parking, trains, buses, and more. You can easily use the $300 credit in your day-to-day life.

You can use your $300 travel credit for a hotel stay
When Do You Get The $300 Chase Sapphire Reserve Travel Credit?
As soon as you activate the Chase Sapphire Reserve you can immediately start using the travel credit. There's no waiting period required.
In subsequent years, your $300 travel credit is valid starting on your anniversary account date, which would be 12 monthly billing cycles after you opened the card.
How Quickly Does The Sapphire Reserve $300 Travel Credit Post?
The credit should post almost instantly after a purchase posts to your statement. For example, take the below transactions, which were for Uber rides. As you can see, the travel credits posted almost immediately. With this benefit, you don't have to wait for several weeks for the credit to post, or anything.
Does The $300 Travel Credit Impact The Minimum Spend Requirement?
To earn the Chase Sapphire Reserve welcome bonus of 50,000 Ultimate Rewards points, you have to spend $4,000 within three months.
So how does the $300 travel credit play into that? Say you spend a total of $4,000, and $300 of that amount is travel, meaning that you're credited $300. Would you still qualify for the bonus?
Yes, absolutely. The total amount you spend (minus the annual fee) counts towards the minimum spend requirement. So even if you get the $300 credit, you'd still have completed the minimum spend.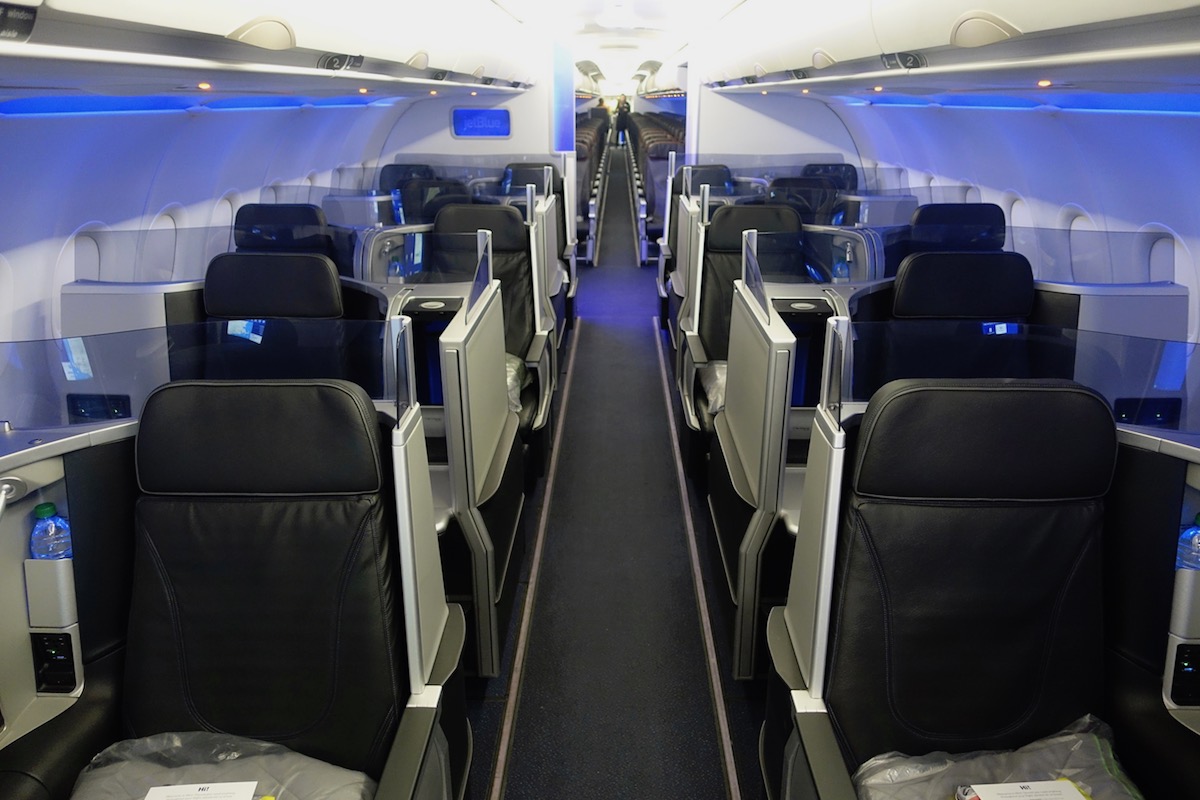 You can use your $300 travel credit for a flight
Do You Earn Triple Points For Reimbursed Transactions?
One of the great things about the Chase Sapphire Reserve is that it offers triple points on dining and travel. So if you spent $300 on travel, you'd ordinarily earn 900 Ultimate Rewards points for that. However, unfortunately for the amount that's reimbursed you're not going to be earning those triple points.
What Happens If You Refund A Transaction That's Reimbursed?
If you refund a purchase that was reimbursed, then the statement credit should similarly be reversed, and the amount should automatically be applied towards a future travel transaction. However, some report that the statement credit doesn't get reversed, so this seems like a case of "your mileage may vary."

You can use your $300 travel credit for Uber rides
How Can You Track How Much Of The $300 Credit You've Used?
When you go to the Ultimate Rewards homepage and log into your account, look at the very right of the page, where you'll see a counter that shows your progress towards spending with the $300 annual travel credit.
What's also cool about this page is that it shows you when your next travel credit will kick in — in my case it's after my statement closing date in December 2019, as I just recently had my account anniversary.
Do Most People Use The Full $300 Credit?
There is no published data on this, though I'd have to assume that a vast majority of people with the Chase Sapphire Reserve are fully utilizing the travel credit. That's why I feel comfortable suggesting that for most users, it lowers the real annual "out of pocket" on the card by about two thirds.
Let me take it a step further — if you don't use the full $300 travel credit then this card simply isn't for you. There are better cards out there for someone who doesn't spend at least $300 per year on taxis, Ubers, subways, trains, hotels, airlines, etc.
If Everyone Can Use This So Easily, Why Doesn't Chase Just Lower The Annual Fee To $250 Instead?
This is a logical enough question. If everyone is so easily using this credit, then why not just lower the annual fee to $250, which would probably make the card even more popular? There are two reasons for this:
How Does This Compare To The Amex Platinum Credit?
Both The Platinum Card® from American Express (review) and The Business Platinum® Card from American Express (review) offer annual credits as well. There are a few things that make this credit not as good, though:
The credit is for $200, rather than $300
The credit only applies to airline fees, rather than all travel purchases (and airline fees has a very specific definition)
Registration is required, and you have to designate an airline for which you want to use the credit
The only thing that's not necessarily worse is that with Amex the credit is based on a calendar year, while with Chase it's based on a cardmember year.
However, as you can see, for the most part the Chase credit is way better.
Chase Sapphire Reserve $300 Credit Summary
Many people are deterred by the Chase Sapphire Reserve's $550 annual fee. However, as I've often said, what makes this card so special is that it's a $550 annual fee card for people who don't usually pay $550 annual fees.
That's because in reality, this card should be "costing" most people $250 per year, after factoring in the $300 of value they'll get out of the travel credit. This credit isn't a gimmick like you might find on some other cards, where you have to register, can only be reimbursed for very specific transactions, etc.
Instead with this benefit all travel coded purchases, up to $300 per cardmember year, will be reimbursed. If you have this card then you should get full value out of this awesome benefit.
"Paying" just $250 per year for triple points on dining and travel, a Priority Pass membership, the ability to redeem points for 1.5 cents each, and much more, is a bargain. That's what makes the Chase Sapphire Reserve so great.
For more on the best Ultimate Rewards credit cards, see this post.