Ugh — nearly 300 people will be losing their jobs, and it will also be the end of an era for Cathay Pacific.
Cathay Pacific foreign crew bases
Cathay Pacific was unique among airlines in that they had quite a few foreign crew bases, from London to Los Angeles to Singapore.
While most Cathay Pacific flight attendants are based in Hong Kong, historically they had five crew bases in North America, including in Los Angeles, New York, San Francisco, Toronto, and Vancouver.
Unfortunately these bases have slowly been disappearing. Cathay Pacific closed their Toronto crew base in early 2019, and then a few weeks ago announced that they're closing their Vancouver crew base.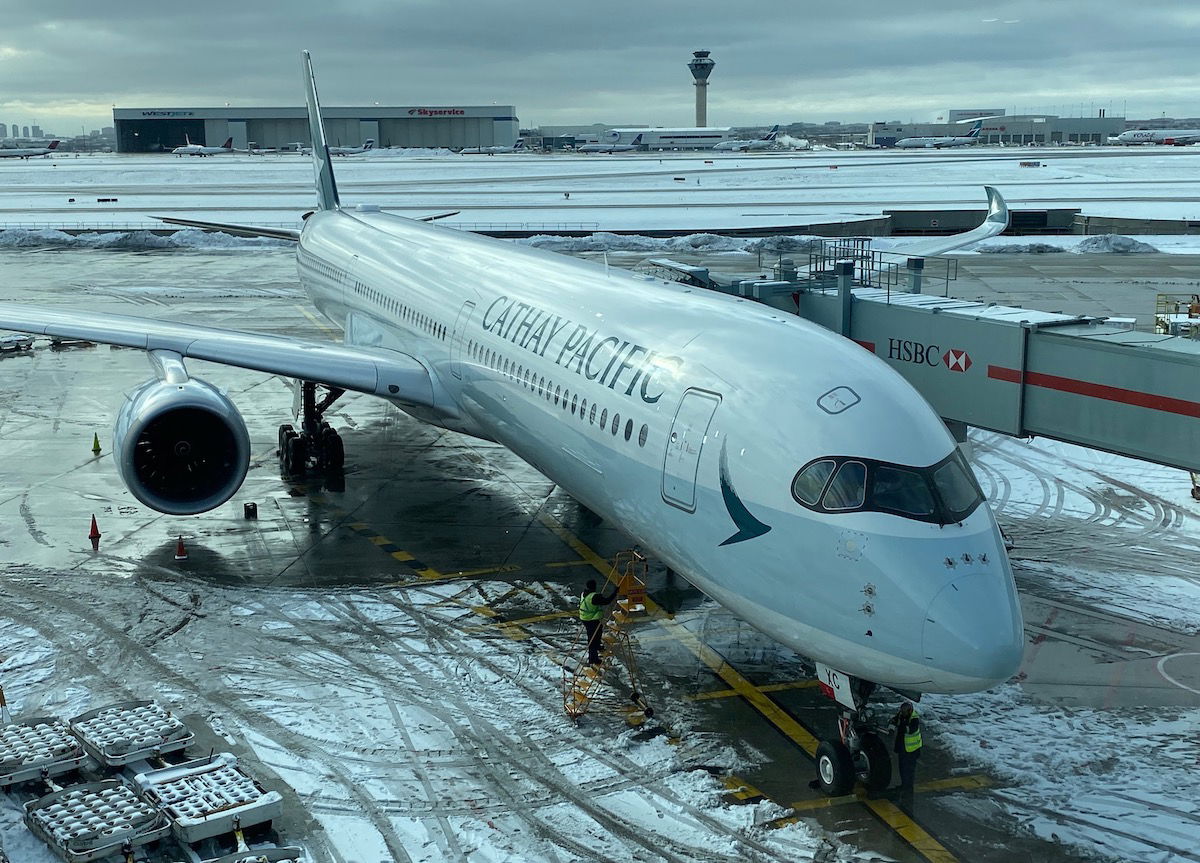 Cathay Pacific A350-1000
Cathay Pacific closing all US crew bases
Cathay Pacific has just revealed plans to close all of their US crew bases, including in Los Angeles, New York, and San Francisco. As reported by the South China Morning Post, the decision impacts a total of 286 cabin crew based in the US, as the company says that these crew bases are no longer viable.
Obviously Cathay Pacific has had an incredibly challenging 12 months. Things were looking up for the Hong Kong-based airline in early 2019, when the company returned to profitability. But then the Hong Kong protests started, and that was followed by the current COVID-19 pandemic, which has brought global travel to a standstill.
With the five crew bases in North America now being closed, Cathay Pacific's only remaining foreign bases are in Bangkok, London, and Singapore.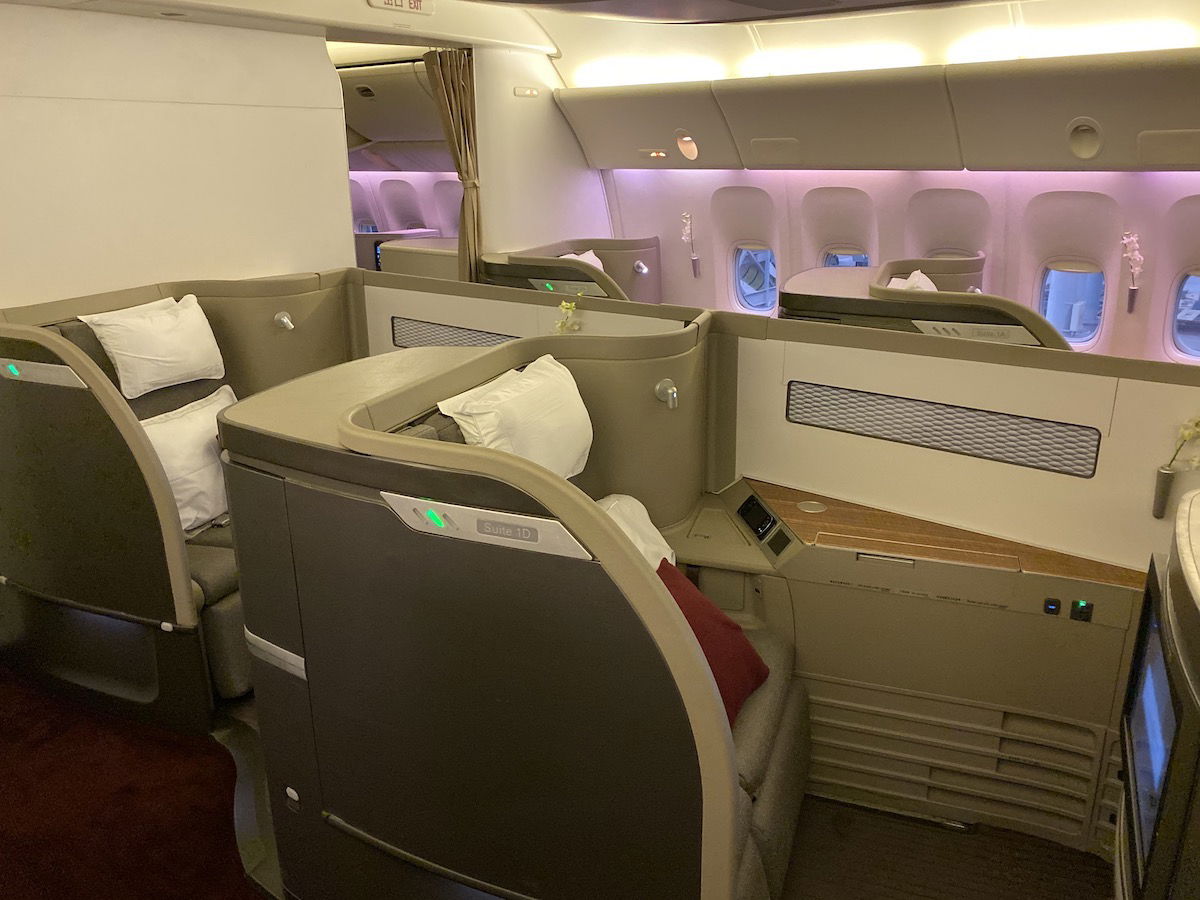 Cathay Pacific 777-300ER first class
Why is Cathay Pacific closing North America bases?
While demand is obviously way down, Cathay Pacific hasn't laid off any of their Hong Kong cabin crew. The reason they're starting by closing their North American bases is presumably because they don't have the same union as Hong Kong based flight attendants.
Involuntary furloughs in Hong Kong would be a challenge with the union, while cutting bases entirely that are under separate contracts is the easiest way to reduce the headcount at the company.
This is obviously very sad for all the North America based crews.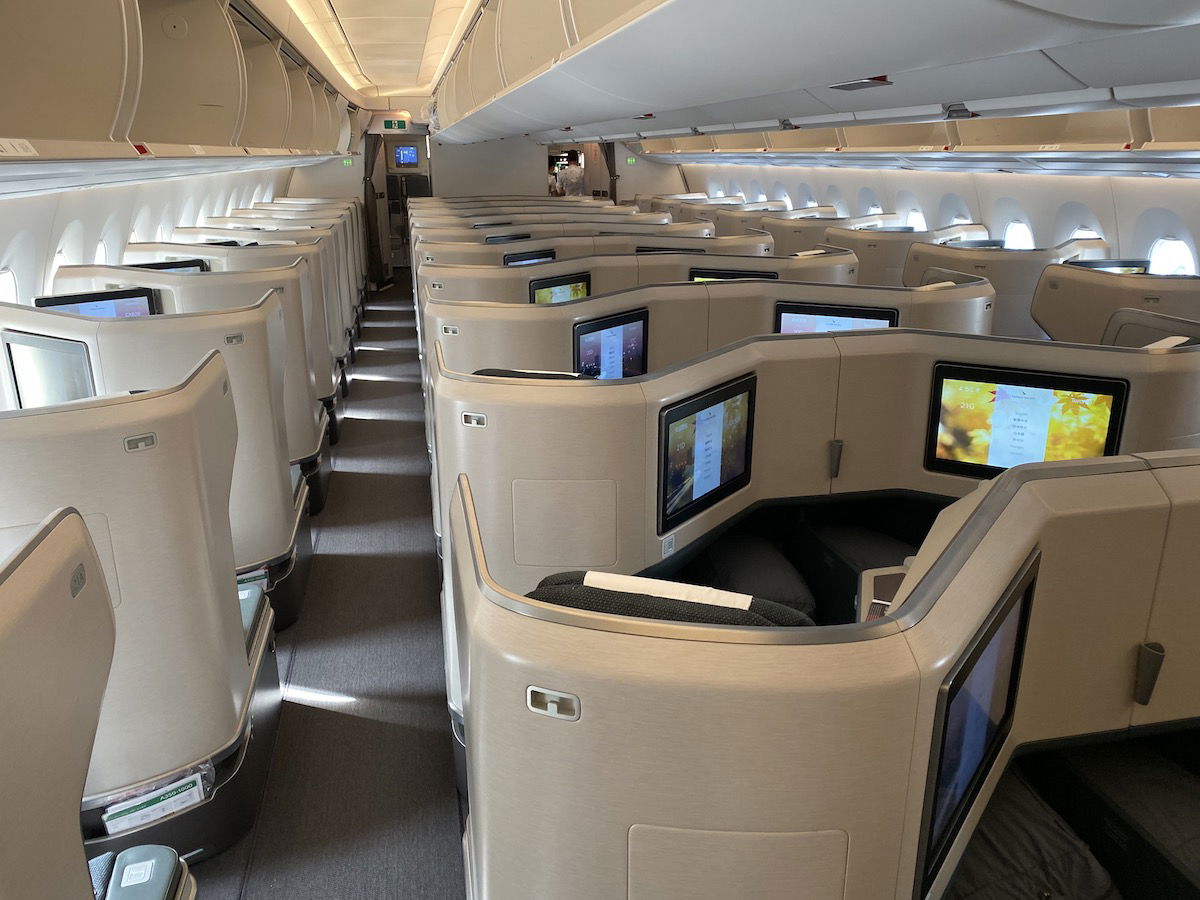 Cathay Pacific A350-1000 business class
Bottom line
My thoughts are with all the North America based Cathay Pacific crews losing their jobs.
While Hong Kong based crews have long been more consistently polished when it comes to service, there's something I loved about Cathay Pacific's US based crews. They were a bit more informal, and it almost felt like a hybrid between flying a US based carrier and an Asian carrier. A couple of years ago I even wrote about how my Cathay Pacific flight attendant used to work for US Airways.