Dragonair is a subsidiary of Cathay Pacific, which operates a lot of their flights within Asia, especially to mainland China. But the concept is confusing to passengers. Cathay Pacific is a high quality brand, so is Dragonair supposed to be a low cost carrier, or…?
Passengers traveling on Dragonair have access to most of the same facilities as Cathay Pacific passengers. For example, while there's a terrible Dragonair Lounge at Hong Kong Airport, Dragonair premium passengers can also access Cathay Pacific's far superior lounges at the airport. So it has never made sense to me why anyone would use Dragonair's Lounge, or they even bother having such a sub-par product.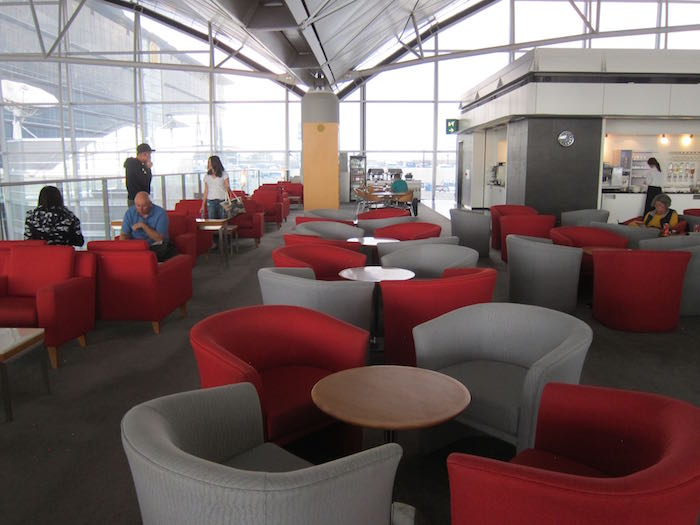 Dragonair Business Class Lounge Hong Kong Airport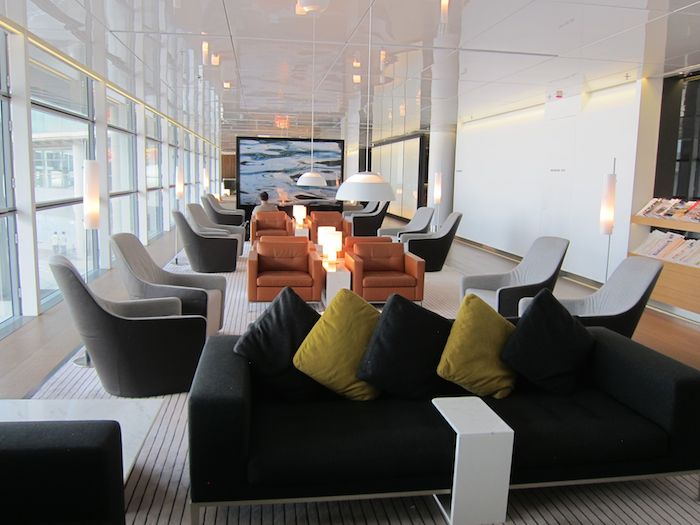 Cathay Pacific Business Class Lounge Hong Kong Airport (which Dragonair passengers can access)
While Dragonair does have an all around lower cost structure, the way it has always been explained to me is that Dragonair resonates more with customers in mainland China, while Cathay Pacific resonates more with foreigners and Hong Kong based passengers.
I'm guessing I'm not the only person who has been confused by the relationship between the two airlines, which probably explains why Dragonair will be rebranded as Cathay Dragon.
As part of this change, Cathay Dragon will be taking on much of Cathay Pacific's branding and logos, except the color will be red rather than green.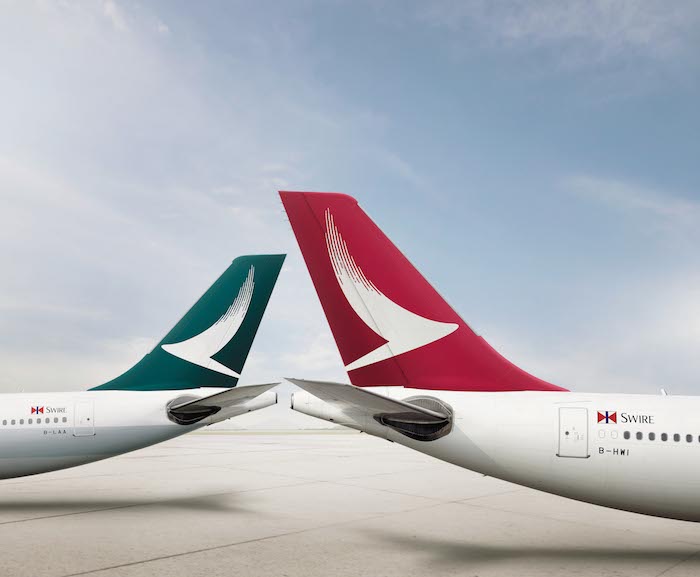 Here's a video explaining the rebrand:
The purpose of the rebrand can best be summed up as follows:
To create a seamless brand experience for our passengers, it is important to establish a clear link between our two airlines. By using the Cathay name and iconic brushwing logo, we can show their relationship and premium service in a clear and simple way.

The distinctive red of Dragonair is retained, but with a slightly deeper and richer tone.
I think people don't realize the degree to which a lot of their services are already aligned. Cathay Pacific and Dragonair already offer the same regional business class seat.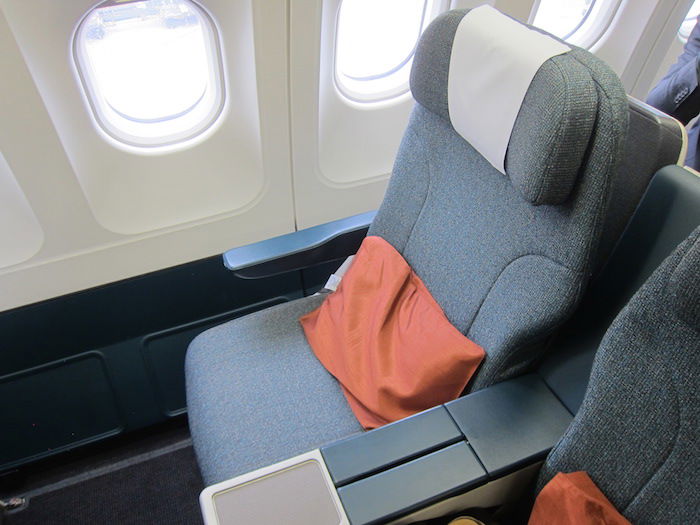 Cathay Pacific & Dragonair regional business class seat
For entertainment, Cathay Pacific offers StudioCX, while Dragonair offers StudioKA (the airlines' respective codes). The way they describe the experience between the two airlines is as follows:
Moving between Cathay Dragon and Cathay Pacific will feel familiar yet fresh across all aspects of the passenger journey.

Both airlines will offer a premium in-flight experience, but each will have its own distinct personality that reflects the specific needs of our passengers. In-flight meals, for example, will continue Dragonair's tradition of providing the best of Chinese and Hong Kong cuisine.

Cathay Dragon and Cathay Pacific. One seamless brand experience that truly enables a Life Well Travelled.
Cathay Dragon's new livery will progressively be rolled out starting in April 2016.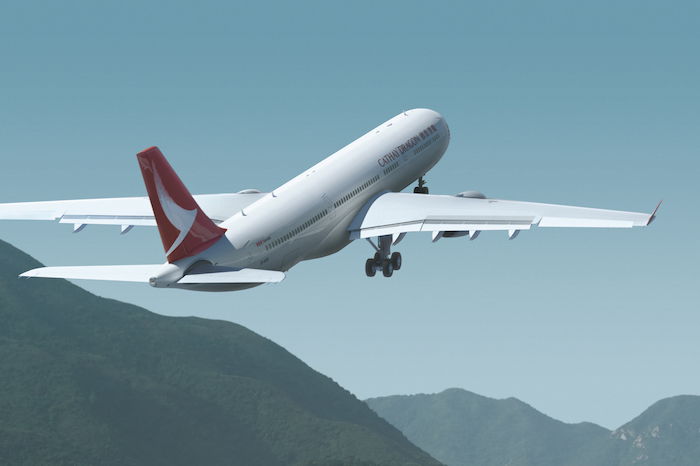 Bottom line
Now that Dragonair has been a wholly owned subsidiary of Cathay Pacific for almost a decade, it makes perfect sense to try and align the two brands as much as possible. The experience one should expect between Cathay Pacific and Dragonair has always been a bit confusing, and I think this branding clears things up a bit — "hey, you're flying Cathay Pacific, with a bit of Chinese flair." And that's smart.
They did a phenomenal job with the branding here, and I love that it's almost identical between the two carriers, minus the colors. What a cool distinction to make.
In terms of the customer experience nothing should change. At best this rebranding is a renewed commitment on their part to the cores of their brand, I suppose.
What do you think of Dragonair being rebranded as Cathay Dragon?