I don't usually buy duty free items onboard, though I'm a complete sucker for airline related teddy bears. For example, a while back I picked up a Cathay Pacific pilot teddy bear, which was ridiculously adorable.
However, I think Gulf Air takes the cake for the cutest airline teddy bear I've ever seen. Check out this adorable Gulf Air flight attendant teddy bear I picked up on my London to Bahrain flight yesterday: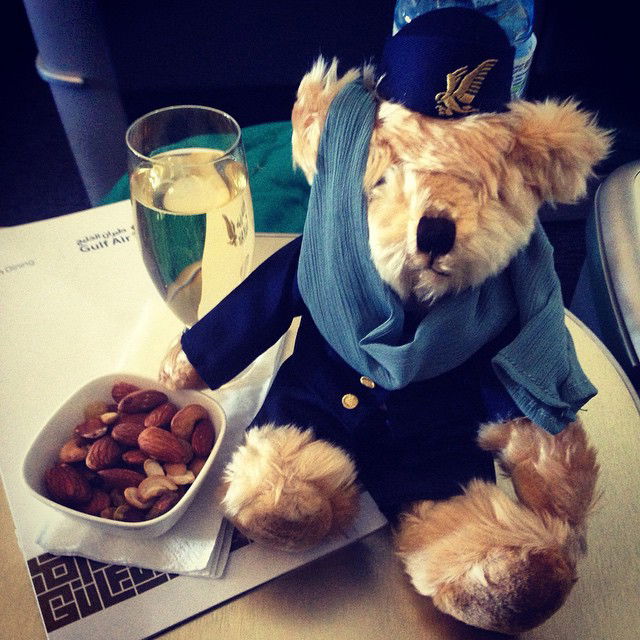 My only complaint is that they only had one for sale, or else I would have picked up more…
Fair consolation prize for spending Christmas in Bahrain, I s'pose!