The always awesome Scott Mayerowitz of the Associated Press published a fun story today, entitled "Airline world's tiny secret: infatuation with model planes."
I figured the article would be about model airplanes as such. Back in the day (before I perpetually wandered) I collected model airplanes. Who wouldn't want to adorn their living room with Lufthansa's 747 and EVA Air's Hello Kitty A330?
But the article is actually about the role that model airplanes play within the industry, when it comes to closing deals, which I didn't realize was a thing.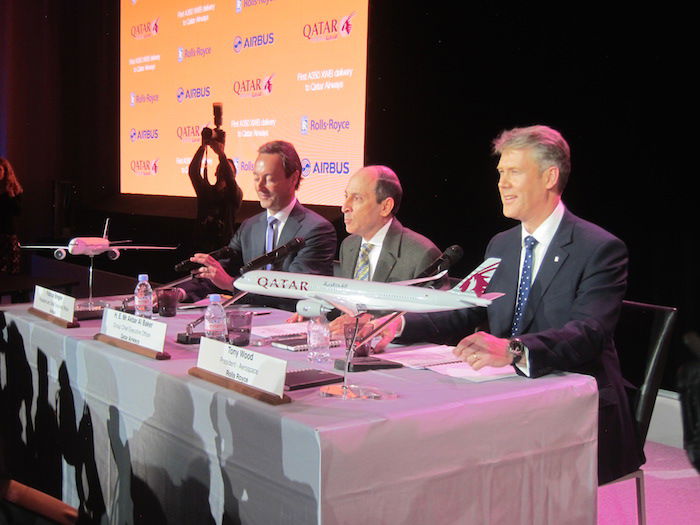 I knew model airplanes were used as backdrops for photo ops, etc., but I didn't realize how many industry executives actually collect them in their offices. Which, on second thought, makes perfect sense, given that the airline industry is one filled with a lot of passionate people.
Here's a short excerpt from the article:
In America, businessmen shake hands. In Japan, they bow. But all over the world airline executives engage in a greeting that is all their own: the exchange of model airplanes.

When airlines start flying to new cities, make deals with other carriers or finance new jets, these high-quality models — typically one to two feet long — provide the perfect photo backdrop, can help break the ice or serve as a cherished "thank you."

While a business card might be quickly stuffed away in some desk drawer, models remain prominently displayed on the desk of politicians and industry power brokers. Puerto Rico's governor, Alejandro García-Padilla, has models from JetBlue, Lufthansa, Avianca and local airline Seaborne in his office. Each has established or expanded service to the island since his 2013 inauguration.

"It's one of these gifts that people get and don't put in the closet," says Jeff Knittel, who oversees aircraft leasing for financier CIT Group Inc.
And then here's the video report:
Check out the full article.
Have you ever collected model airplanes?