In the interest of full disclosure, OMAAT earns a referral bonus for anyone that's approved through some of the below links. These are the best publicly available offers (terms apply) that we have found for each card. Opinions expressed here are the author's alone, not those of the bank, credit card issuer, airlines or hotel chain, and have not been reviewed, approved or otherwise endorsed by any of these entities. Please check out my advertiser policy for further details about our partners, and thanks for your support!
Update: This article contains mentions of Chase Freedom Unlimited® whose terms have expired and are in the process of being updated. All other offers reflect accurate offer terms. Learn more about the current offers here.
---
Obviously this isn't the time to buy miles speculatively. However, there are also lots of people planning last minute trips to get home, see family, etc., so if that applies to you, buying miles at a discount could be a great value. That's why I'll keep covering deals to buy points as they arise.
The examples given below are all under normal circumstances, so some of them won't apply right now, given that many airlines are reducing flights or suspending operations altogether. Please don't forget to social distance in the meantime!
---
Alaska Airlines Mileage Plan is one of my favorite programs to buy miles from, both thanks to the frequency with which they sell miles, and what a good deal their redemptions can be. The program has now launched a new promotion on purchased miles.
What Is The Best Price For Buying Alaska Miles?
Through Wednesday, March 25, 2020, Alaska is offering a bonus on the purchase of miles. Generally Alaska's bonuses on purchased miles are targeted, so different accounts may see different offers.
It would appear that the most common bonus is for 40%, as that's what I see on all the accounts that I manage. Others may see a bigger bonus, so you'll have to log into your Mileage Plan account to see what your account shows.
With the 40% bonus, you get the bonus as long as you purchased at least 20,000 miles in one transaction.
What's The Cost To Purchase Miles Through This Promo?
Historically Alaska Mileage Plan seems to offer anywhere between 35% and 50% bonuses on purchased miles. When they offer that deal, the price per purchased mile ranges from ~1.97 with a 50% bonus, to ~2.19 cents with a 35% bonus.
If you're eligible for a 40% bonus on purchased miles then you could buy 140,000 miles at a cost of $2,956.25, which is ~2.11 cents per mile.
The maximum number of miles you can purchase per transaction is 100,000 pre-bonus (this is new, because the maximum used to be 60,000), and you can purchase a total of up to 150,000 miles per calendar year. However, if you're an Alaska elite member there's no limit to how many miles you can buy.
In general, you always want to think about how you'll use these miles, and the potential value for converting your cash to points before you make any purchases.
Why Buying Alaska Miles Is A Good Deal
There are several unique elements to the Mileage Plan program, which means buying miles with Alaska can be a very good deal. I wouldn't purchase miles for domestic economy flights in most cases, as the best values are typically for their international awards — make sure to check out my guide on the best uses of Alaska Airlines miles for more details and some examples of great values to be had.
Stopovers On One-Way Awards
This is something that makes Mileage Plan really unique, as Alaska allows stopovers even on most one-way award tickets.
Do note that they recently added restrictions to this, though, and they no longer allow stopovers on awards within Asia (though they do allow stopovers on awards between Asia and other regions).
Flying from New York to Singapore via Hong Kong? You can stop in Hong Kong for a few days (for no additional miles).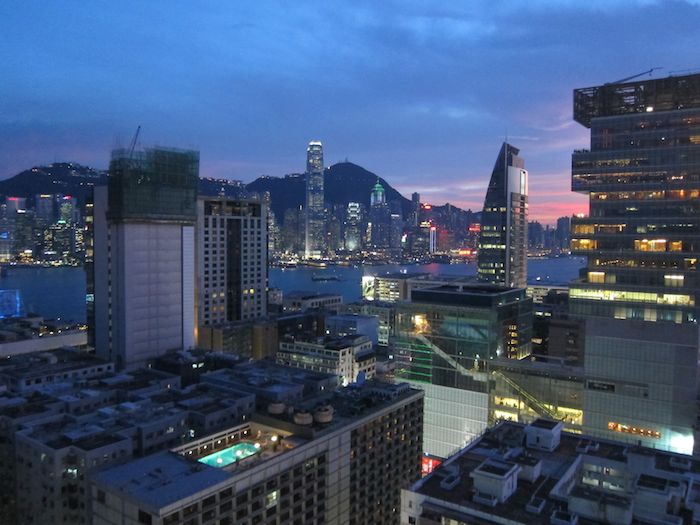 Flying from Dallas to Dubai to the Maldives? You can stop in Dubai (again, for no additional miles).
Flying from Los Angeles to Auckland via Fiji? You can stop in Fiji and have two vacations in one.
I can't think of another lucrative frequent flyer program that offers complimentary stopovers on one-way awards booked on partner airlines.
Keep in mind this also means that if you're flying roundtrip and booking as two one-ways, you can actually do two stopovers — one in each direction.
Generous Limits On How Many Miles You Can Buy
There are lots of people who frequently take advantage of these promotions, and one thing that has long made Alaska Mileage Plan unique is that they've had no limit on how many miles you can purchase. While there was a limit on how many miles you could buy per transaction, you could make as many transactions as you'd like.
Alaska Mileage Plan limits non-elite members to buying 150,000 miles per calendar year. Meanwhile elite Mileage Plan members (MVP, MVP Gold, and MVP Gold 75K) continue to not have a limit on how many miles they can buy.
Here's how Alaska describes the terms for buying miles:
Your Mileage Plan account may be credited up to a maximum total of 150,000 miles acquired through Points.com in a calendar year, whether purchased by you or gifted to you. MVP, MVP Gold and MVP Gold 75K
Why would Mileage Plan add a limit on how many miles you can buy? In reality they were probably making money on a vast majority of transactions, because even when you're buying miles for the purposes of redeeming in first and business class on partner airlines, Alaska is only paying a fraction of the normal costs for these tickets.
My guess is that this limit was added due to the number of mileage brokers out there buying and selling miles. Airlines do everything they can to stop these people for a variety of reasons, and I'm guessing they found most people buying miles in big quantities were doing that. Of course this won't be a foolproof solution, since those people can also get status.
I'd be curious to know to what extent this impacts the total number of miles they sell, but it shouldn't impact most "regular" buyers.
Unique Airline Partners
Alaska doesn't belong to any of the "big three" alliances, though they partner with some airlines that belong to oneworld, SkyTeam, and Star Alliance, as well as other unique, non-alliance carriers.
For example, Alaska partners with Emirates, Fiji Airways, Icelandair, and Hainan (which has excellent award availability).
How Many Alaska Miles Do I Need For One Of These Fancy Flights?
To give a few examples of some of the great uses of Mileage Plan miles (all of which allow stopovers on one-way awards):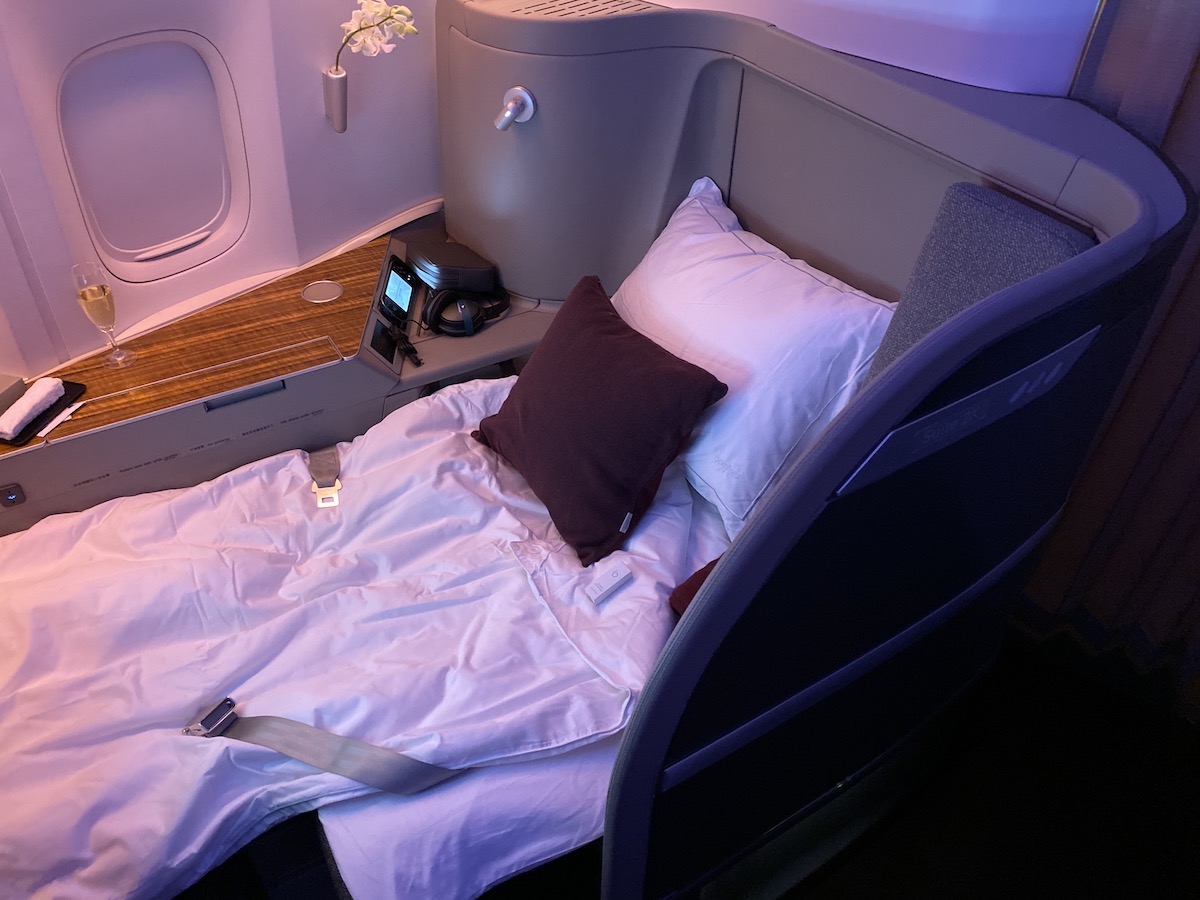 Alaska miles are the best way to redeem for Cathay Pacific first class
In some cases, Alaska doesn't have access to some partner award seats.
This is especially common on Cathay Pacific, Emirates, and Qantas. It is something to be aware of, so I'd recommend looking into this before buying any miles.
Who Can Buy Alaska Miles?
As long as you've been a member of Alaska Mileage Plan for at least 10 days, you can purchase miles during this promotion.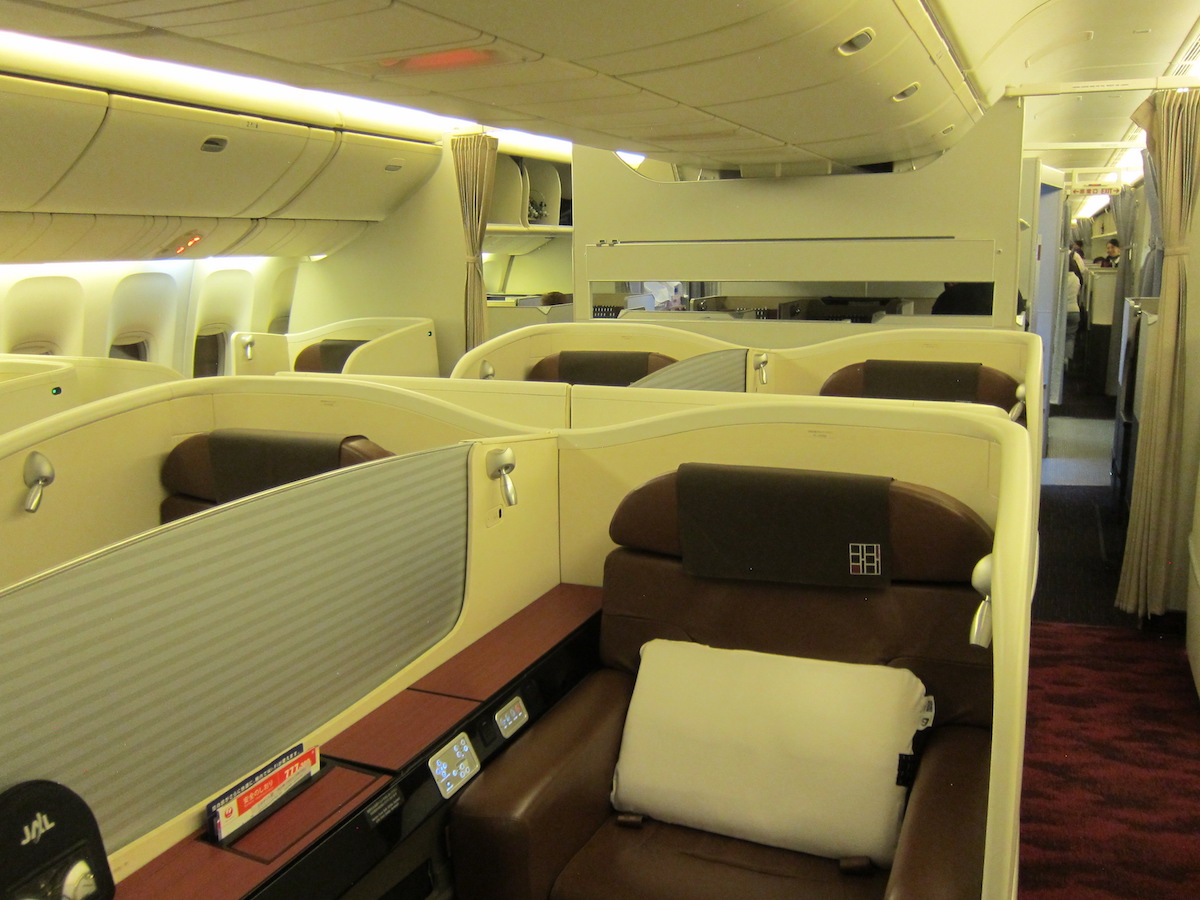 Redeem Alaska miles for Japan Airlines first class
Other Ways To Earn Alaska Mileage Plan Miles
Of course, you don't have to buy miles to take advantage of these deals — Alaska also offers two credit cards that can help you rack up points quickly:
Both offer welcome bonuses after completing a moderate minimum spend, along with Alaska's famous Companion Fare, which lets you "buy one, get one for cheap" for economy flights on Alaska. This is one of the easiest companion tickets to use, and the main reason I keep the cards year after year.
Which Credit Card Should You Use?
Alaska mileage purchases are processed by points.com, meaning they don't count as an airfare purchase for the purposes of credit card spend.
Therefore I'd recommend using a card on which you're trying to reach a minimum spend, or otherwise, a credit card that maximizes your return on everyday spending, like the Chase Freedom Unlimited® (review) or Citi® Double Cash Card (review).
See this post for more on the best credit cards for buying points.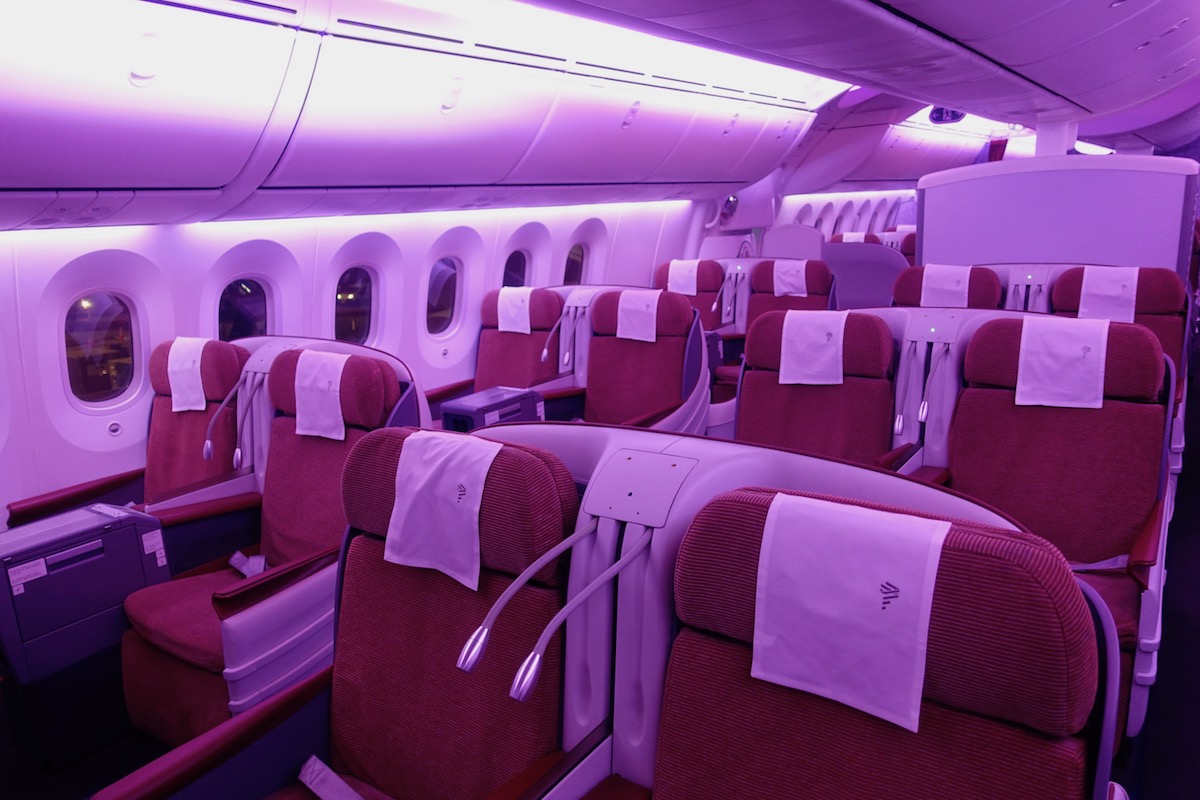 Redeem Alaska miles for LATAM business class
Bottom Line
Alaska Mileage Plan has a new promotion on purchased miles, seemingly offering a 40% bonus, though different accounts may be targeted for different offers.
While I wouldn't buy miles without a use in mind, there are several great ways to redeem Alaska miles. I really can't overstate how valuable the stopovers on most one-way awards are, not to mention some of the unique airline partners that Alaska has, all of which you can learn more about in my guide to the best uses of Alaska Airlines miles.
If you are looking to speculatively purchase Alaska miles, I'd generally recommend waiting until we see a 50% bonus to do so, rather than the 40% bonus that most accounts seem to have at the moment.
Do you plan on purchasing Alaska miles with this promotion?