The Burj Al Arab, located in Dubai, is the world's self proclaimed 7-star hotel.
It's sail-shaped and built on a man-made island, and you can't even visit the hotel unless you're staying there or have a reservation at one of their restaurants.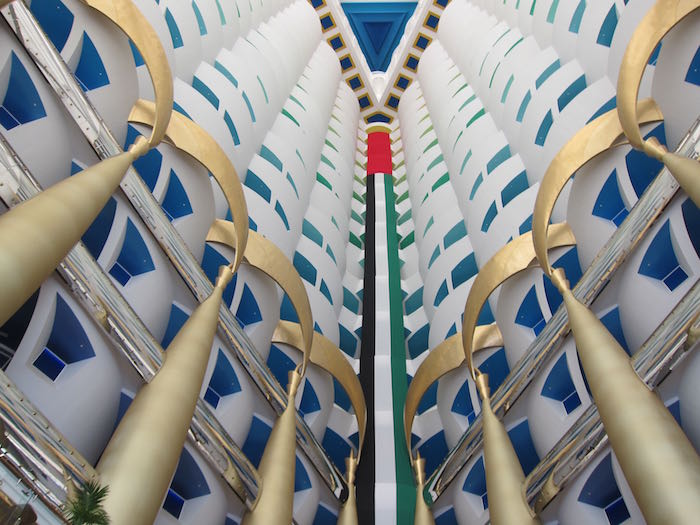 I've done afternoon tea at the Burj Al Arab several times, which is a ridiculously decadent experience. Here are the reviews I've written about it:
As you can see, the seven course afternoon tea is over-the-top, and given how expensive it is, it better be. But in many ways glitz is what Dubai about, so afternoon tea at the Burj could almost be considered a cultural activity. 😉
I've never actually had the desire to stay at the Burj Al Arab, in the sense that I didn't think I'd enjoy it. The lobby is constantly full of groups of tourists with cameras, and the decor is oh-so-very-Dubai, and not in a good way. It basically looks like Vegas in the 80s, in my opinion (in other words, what much of Vegas still looks like). 😉
Still, I've long toyed with the idea of spending a night at the Burj Al Arab, just to review it. Rates are usually $1,500+ per night in the off season, and even more that that in the high season. I still haven't gotten around to it because there are other experiences I'd rather have at that price.
I haven't read many reviews of the Burj Al Arab, outside of the Trip Advisor reviews. It would certainly be interesting to read more about it.
Well, Live Traveled just published a review of her recent stay at the Burj Al Arab, where she paid $2,600+ for the one night stay. The review seems exactly like what I expected. The (huge) suites look outdated and gaudy, and the service wasn't actually that incredible.
Perhaps the only part of the review which pleasantly surprised me is that they offer full sized Hermes toiletries, including perfume (which in and of itself retails for $100+). I wonder if it's possible to request "refills" of these on a one night stay in the event that you "run out." 😉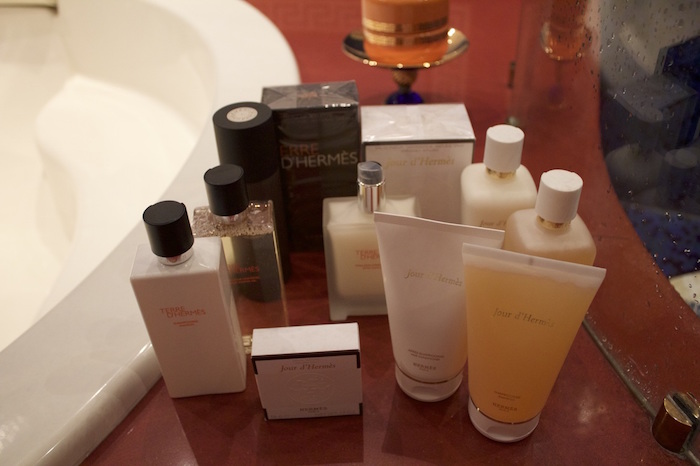 That selection puts the Parker Meridien Palm Springs to shame, which otherwise offers my favorite toiletries.
Anyway, if you've been curious to read a review of the Burj Al Arab, check it out…
How does the review compare to what you expected from the Burj Al Arab?