British Airways is now serving English sparkling wine in business class, which is kind of fun.
British Airways showcasing English sparkling wines
For some business class passengers, a glass of sparkling wine is a celebratory part of the travel journey. On a vast majority of airlines, that comes from France's Champagne region, given that it's best known for its bubbly.
For the first time ever, British Airways will be mixing up its selection in Club World business class, and will be introducing English sparkling wine to its drink lineup. First of all, worry not, as nothing is being taken away. British Airways will continue serving Heidsieck & Co. Monopole Silver Top Non-Vintage Champagne in Club World, just as before.
For those looking for something a bit more local, British Airways will be working with four local wine producers from across England to showcase some English sparkling wines. The first wine to be featured as part of this rotation is the Digby Fine English Brut NV, which is now available onboard in Club World.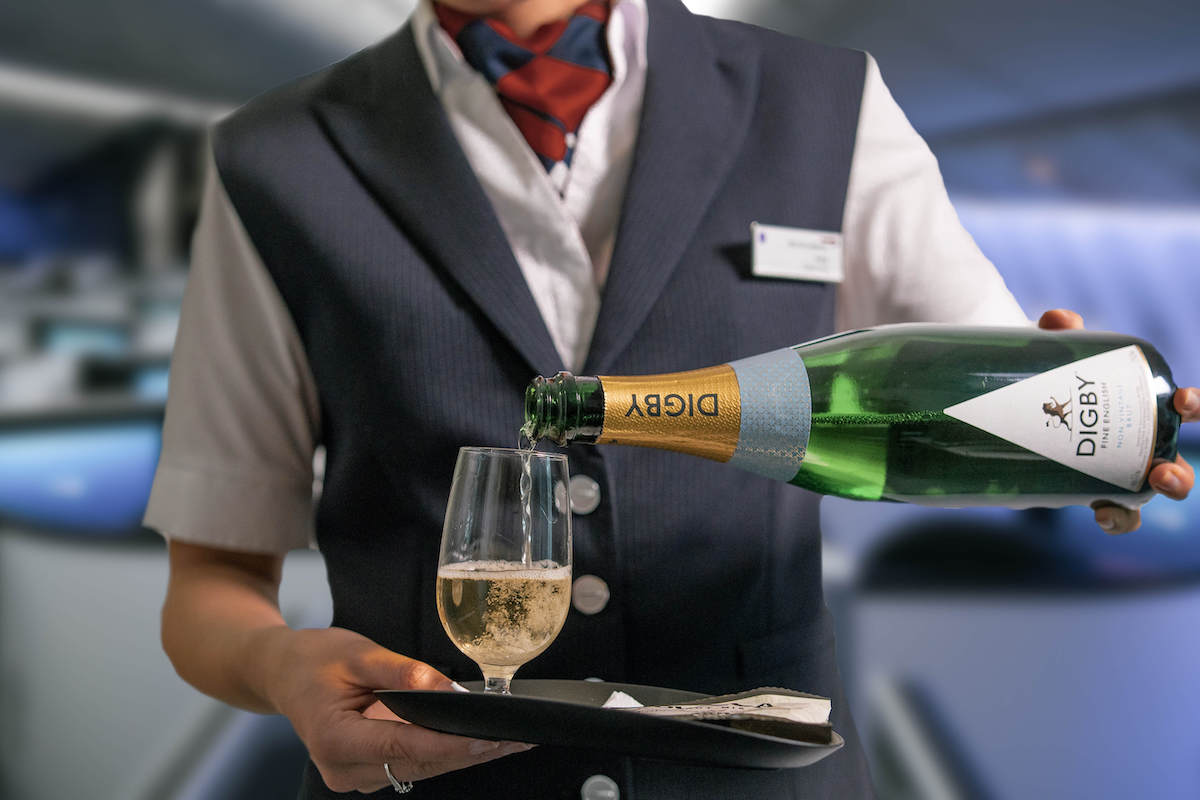 Previously the airline has only served English sparkling wine in first class, in the form of Hattingley Valley from Hampshire.
British Airways isn't the first airline in the UK to be serving English sparkling wine, as this is something that Virgin Atlantic has been doing for years. Personally I love when airlines showcase local products, and English sparkling wine has been growing in popularity in recent years.
I'd love to do a side-by-side taste test of the English sparkling wine and Champagne on my next British Airways Club World flight.
The English sparkling wines that British Airways is serving
British Airways will be rotating four different English sparkling wines every three months. As mentioned above, there will be two sparkling wines on every flight, as you can still enjoy the standard Champagne. Here's how British Airways describes the four English sparkling wines that will be served onboard:
The first English Sparkling wine will be the Digby Fine English Brut NV, which has over three years' maturation, giving it great complexity and finesse for customers to savour. This wine pairs well with delicate dishes on the airline's Club World menu, such as the grilled cod with sweet potato mousseline, mozzarella mezzaluna or an after-dinner selection of cheeses.

From July, the airline will serve the Balfour Rosé de Noirs, grown on the Balfour Hush Heath Estate in Kent, and made only from red grapes. This lighter rosé sparkling wine is an exclusive blend for British Airways, making it only available at 35,000ft for customers in the airline's Club World cabin.

Later in the year, Simpsons Chalklands Cuvee Brut NV, from Kent will be available from October for three months. This epitomises English elegance and is pale gold in colour, with delicate notes of crisp green apple. Finally, Wiston Estate Brut NV from the South Downs, is refreshing in flavour, with citrus and toasty notes and available for customers to try in the airline's Club World cabin from January 2024.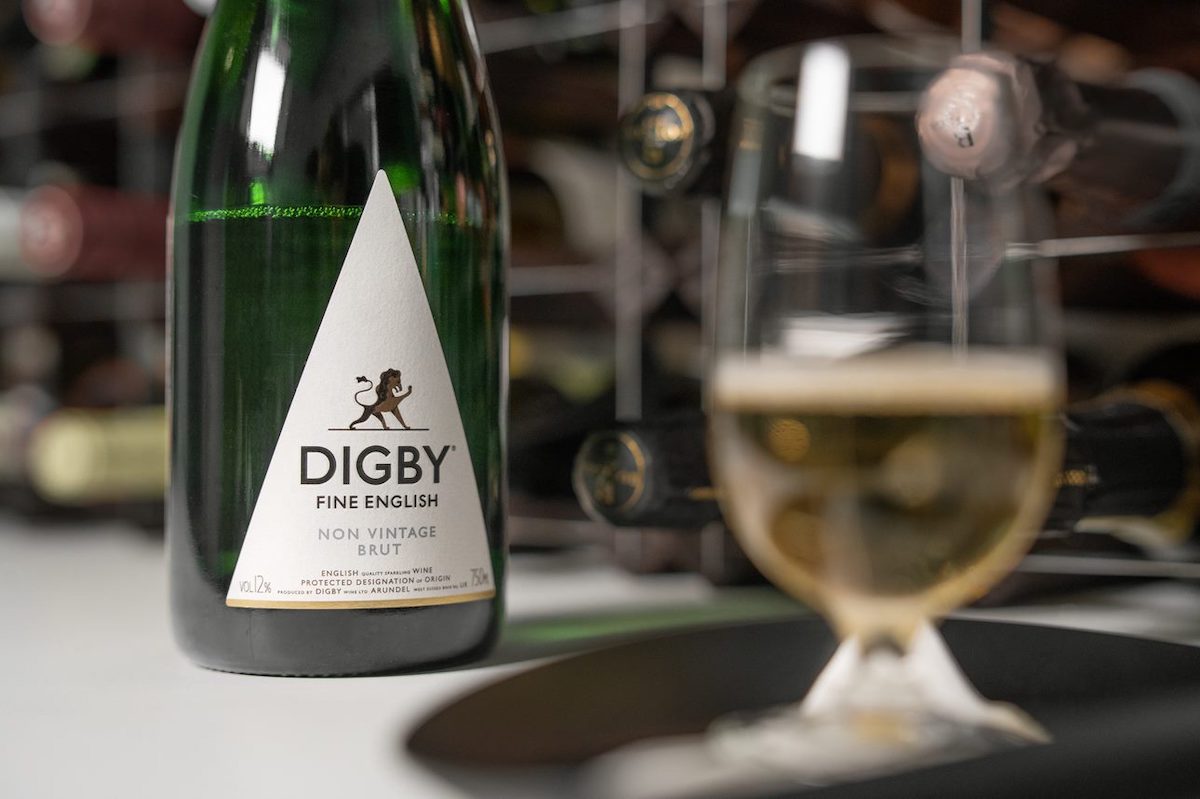 Bottom line
British Airways is adding English sparkling wine to its Club World wine list, with the selection rotating every three months. Nothing is being taken away, as British Airways will continue to serve the same Champagne as before. I look forward to giving this a try on my next British Airways flight.
What do you make of British Airways introducing English sparkling wine in Club World?