British Airways is in the process of rolling out their new Club Suites business class. The airline first debuted these seats on newly delivered A350s, though the airline also plans on reconfiguring a vast majority of their 777s with these new seats.
That project is now underway, and British Airways' first 777 with their new Club Suites entered service yesterday, between London and New York.
What's interesting is that this plane still has a first class cabin, so what's that like? After all, British Airways business class seats now have doors, so is British Airways business class better than first class on the same plane?!
British Airways' New 777 First Class Promises
Initially British Airways said that they would have a "product upgrade" for their 777 first class. In November 2018, British Airways' CEO was quoted as saying that the 777s would have new first class seats.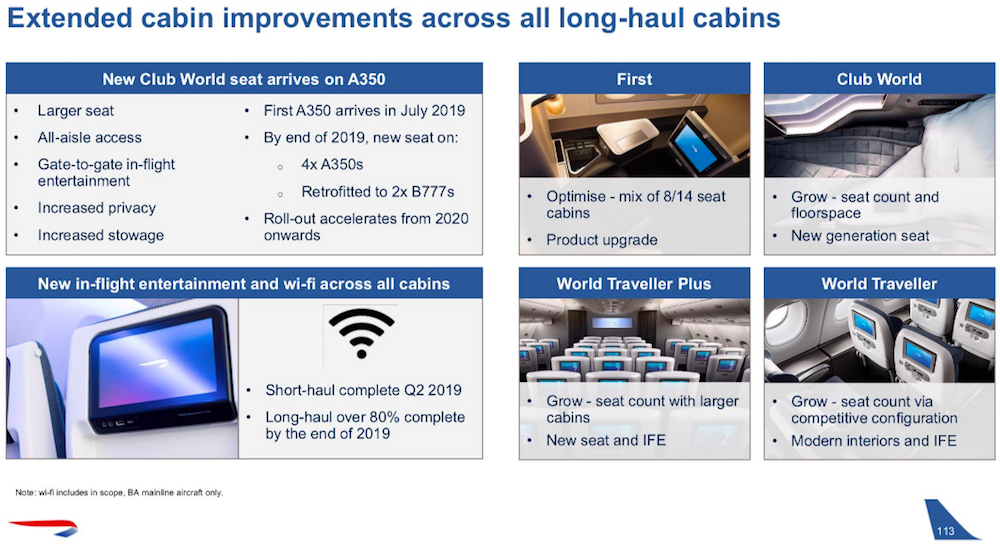 However, we were warned to manage our expectations, and that the new first class seats would be based on British Airways' 787 first class, with a few tweaks.
So, what kind of a first class seat did British Airways end up installing on their first reconfigured 777 (which is what we can also expect on all other four class 777s being reconfigured)?
British Airways' "Refreshed" 777 First Class
The bones of British Airways' new 777 first class seats are… exactly the same as the ones of British Airways' old 777 first class seats.
The major distinction is that the cabin goes from having 14 seats to having eight seats, so the cabin will be much more intimate.
The bones of the seats are exactly the same, but there are just a few minor tweaks:
The seats have new fabrics and foams
The seats have new identification plaques, similar to what you'll find on the 787-9 (where the seat number is written along the outside of the seat)
The seats have been deep cleaned, and any damage has been rectified (which I suppose is noteworthy for British Airways)
Just to give you a sense of what to expect, here's a review of British Airways' 777 first class, and here's a review of British Airways' 787 first class.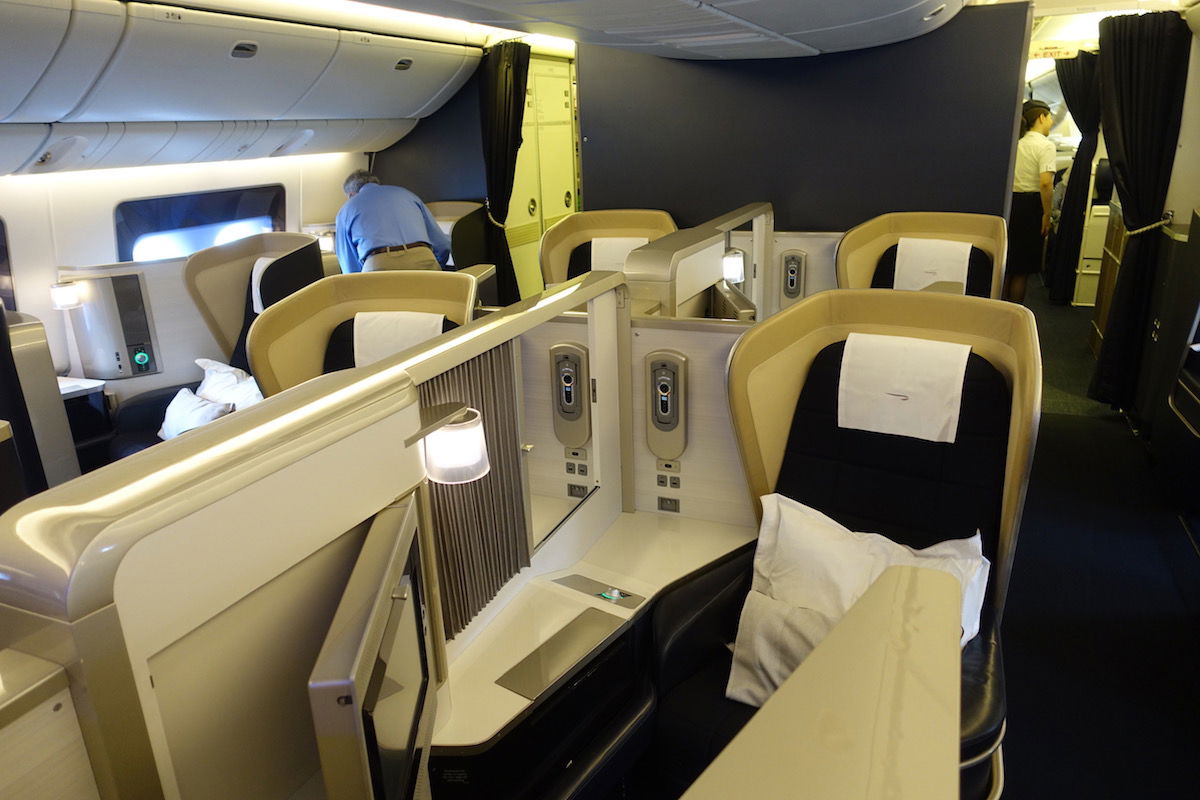 British Airways' 777 first class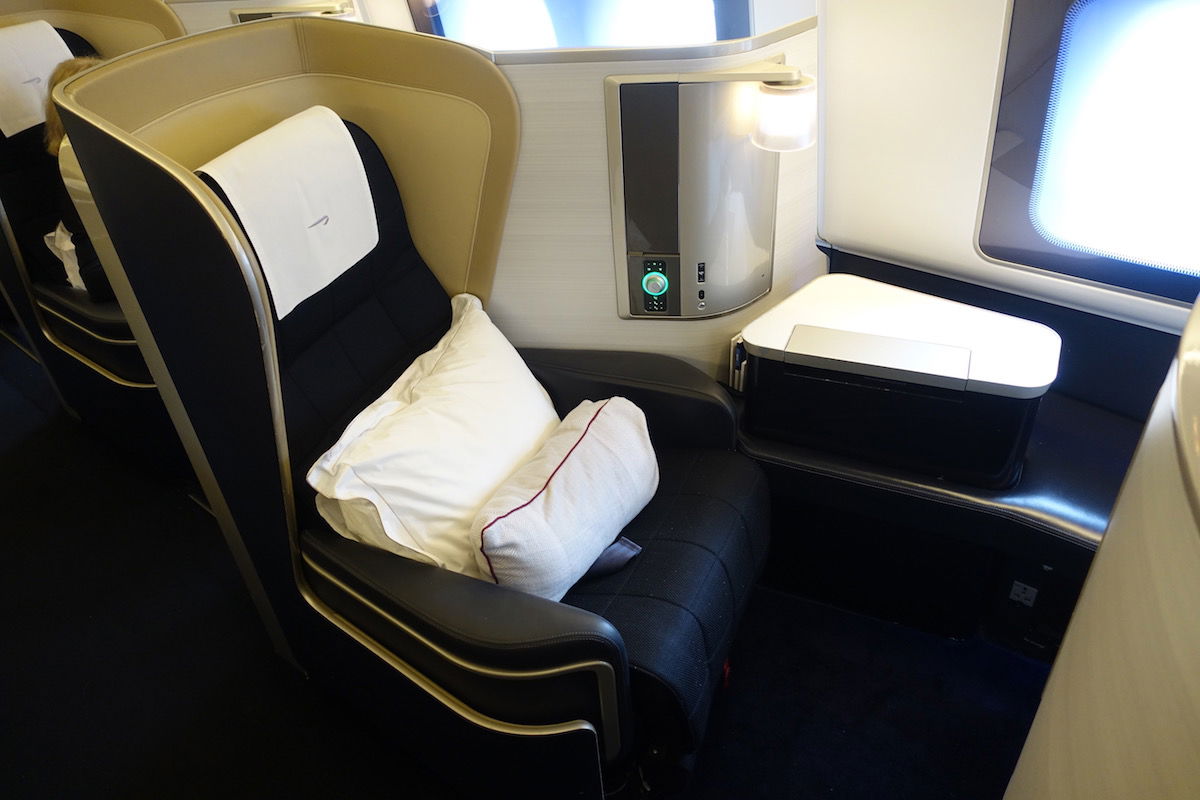 British Airways' 777 first class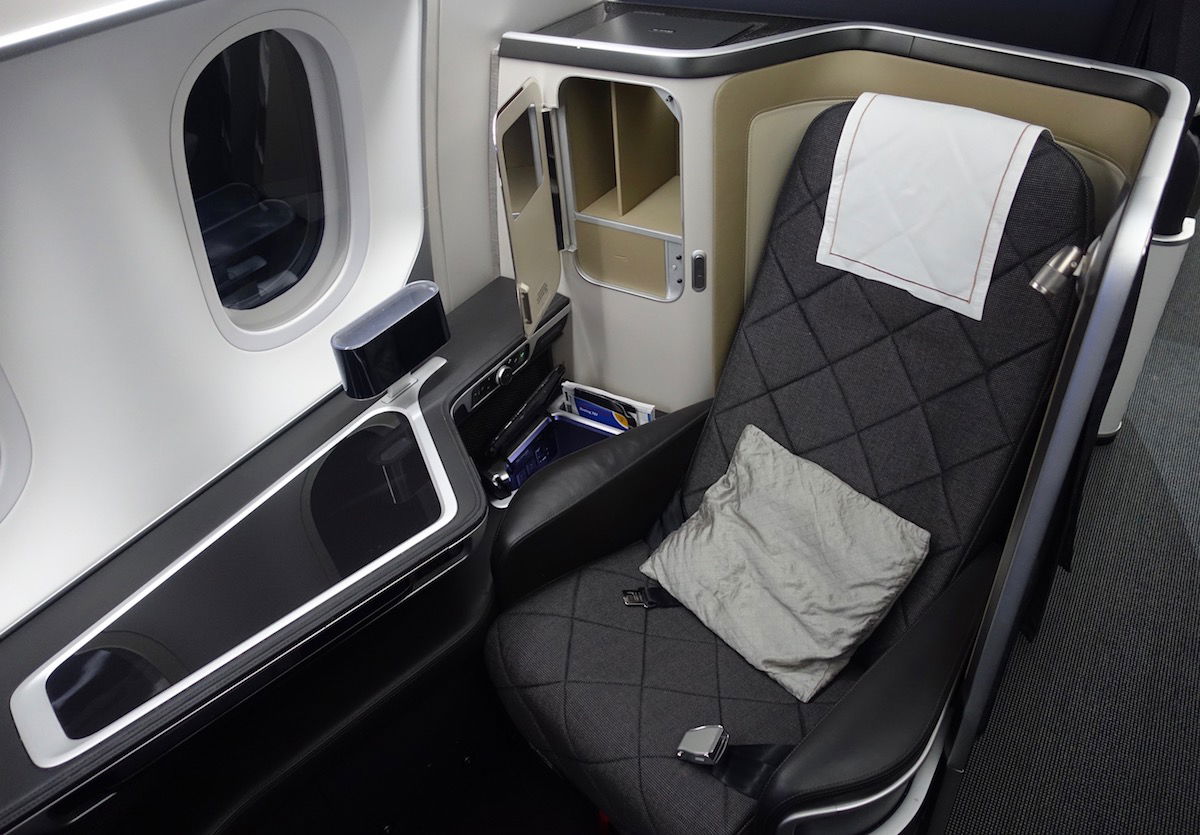 British Airways' 787 first class (you can expect this stitching on the 777 too)
Yes, Business Class Has Doors, First Class Doesn't
While I've never thought British Airways had a great first class product in absolute terms, there's no denying that their old first class was way better than their old business class.
With this change, British Airways will have reverse herringbone seats with doors in business class…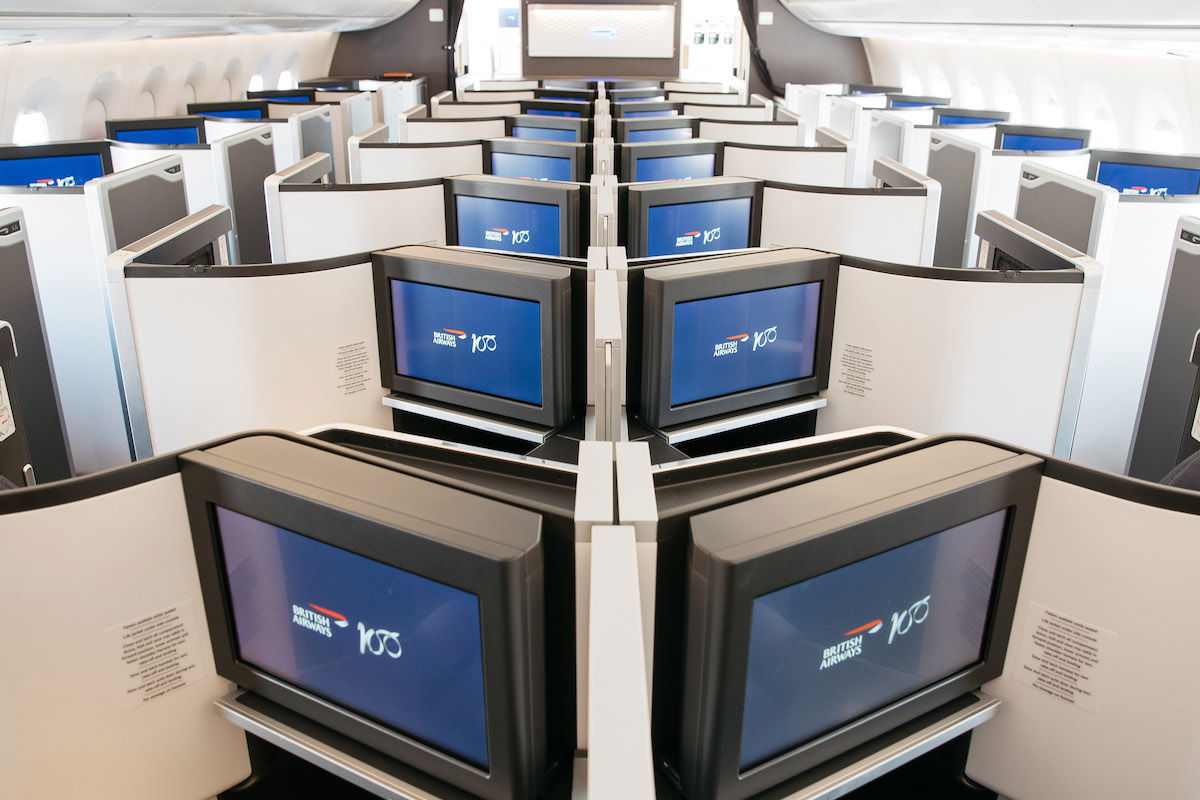 British Airways' new business class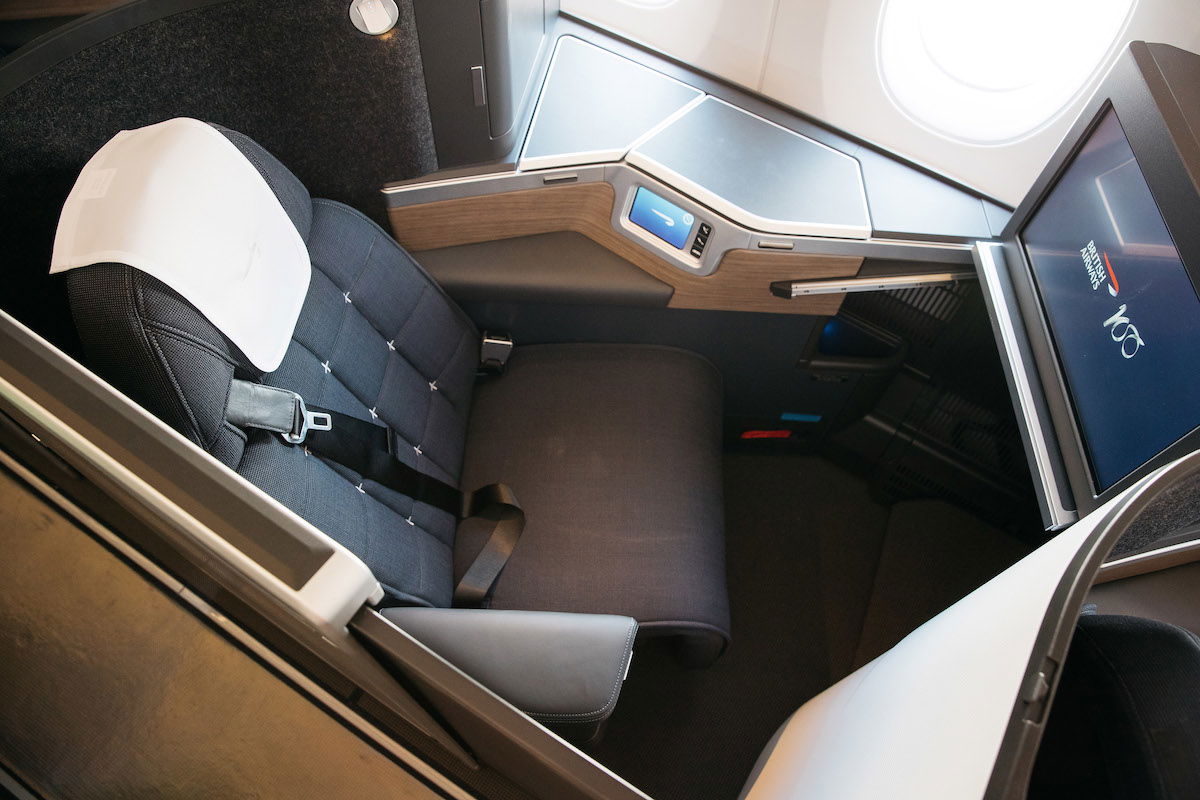 British Airways' new business class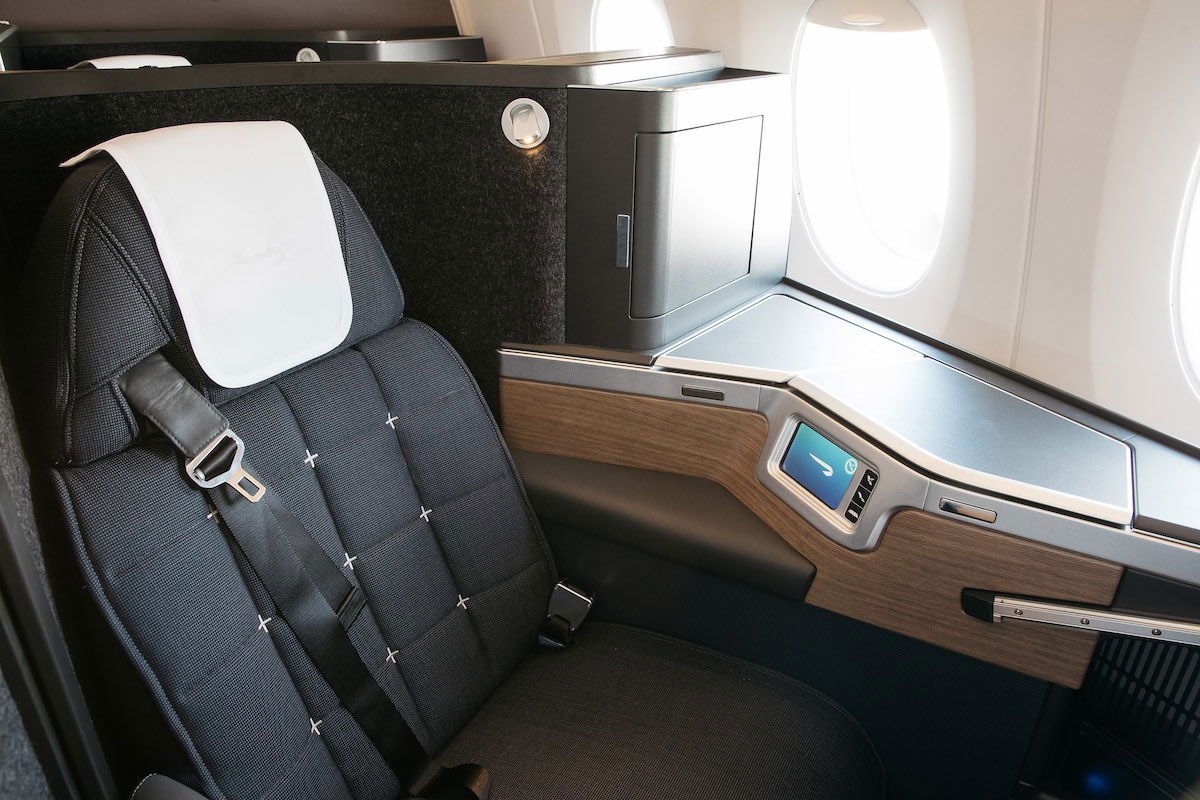 …and on the same plane their first class won't have doors.
Is British Airways Business Class Now Better Than First Class?
Is British Airways' decision to install a great new business class product but keep their old lackluster first class product lazy and disappointing? Yes, I'd say so.
Is this an awful mistake, and is business class now better than first class? No, I don't think so.
Yes, business class now has a door and first class doesn't. Business class is also a lot more spacious than it used to be. But I would still say first class is significantly better:
First class has just eight seats, so the cabin will be more private, and service should be more attentive
While the Concorde Room isn't much to get excited about, it is significantly better than their business class lounge
British Airways has made improvements to food and drinks in both business and first class, and I'd say their first class food and drinks are a significant step up
While first class doesn't have a door, the seat is much more spacious, and the bed will be much more comfortable
First class has better amenities, including pajamas, slippers, better bedding, and more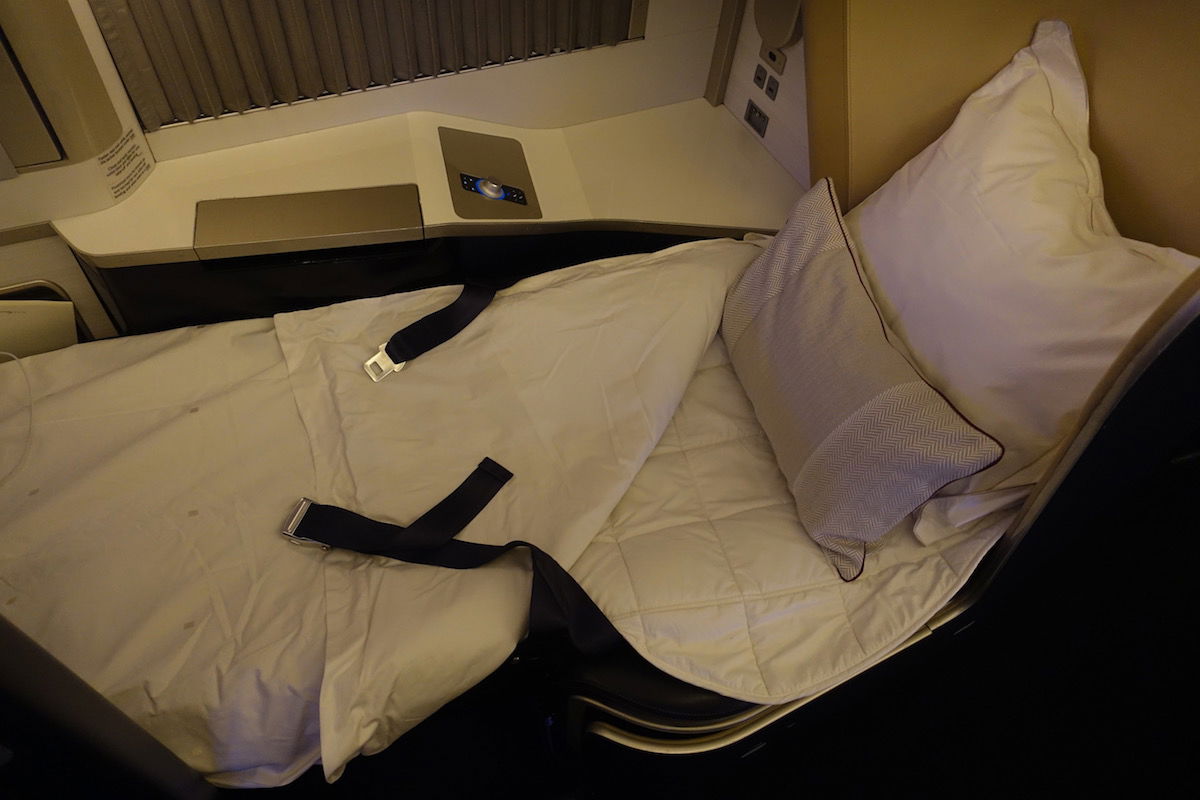 British Airways' 777 first class bed (more spacious than business class)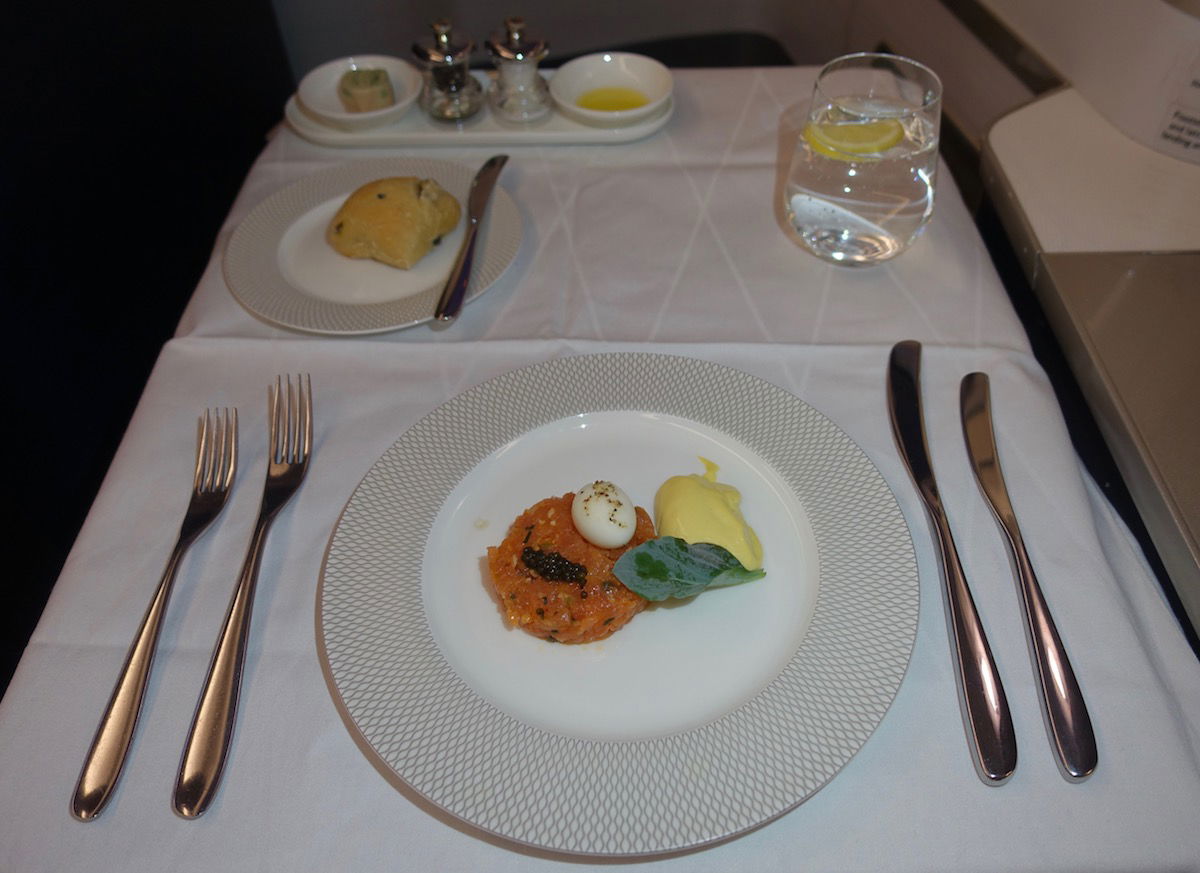 British Airways' first class catering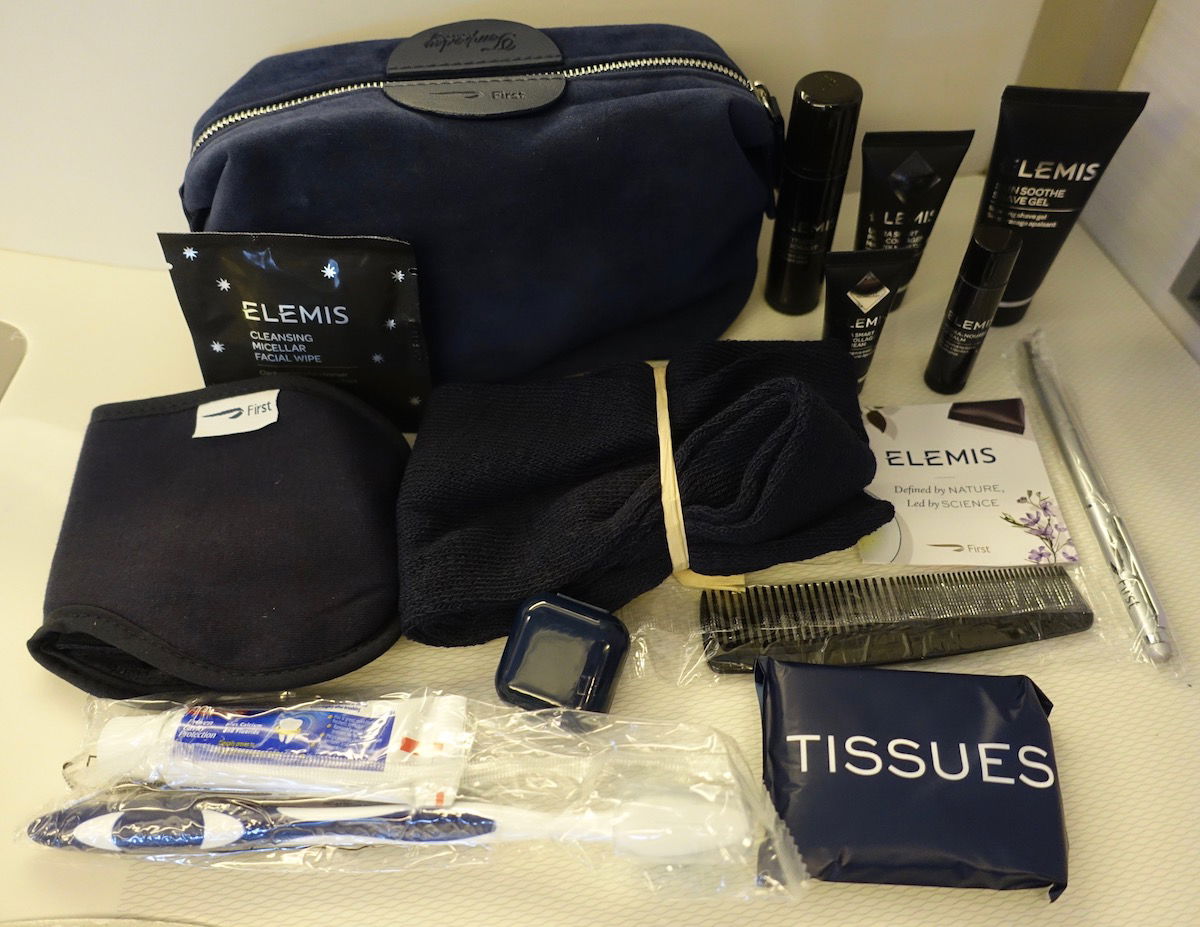 British Airways' first class amenity kit
So is the difference between first and business class huge? No. But aside from the novelty, I still think just about anyone would choose first class over business class, all else being equal.
British Airways might not see as many premium leisure travelers willing to pay the difference for first over business class, but they're likely alright with that, given how much smaller the cabin is. Presumably they're going after those who can book first class as part of a corporate contract, as well as the Hollywood crowd.
In other words, they'll gladly take the money from the crowd that's not price conscious, especially given the smaller cabin.
Bottom Line
While it's lazy of British Airways to maintain more or less the same first class product while introducing a significantly better business class product, I actually think this serves their purposes.
In absolute terms first class will still be better despite the lack of a door. Furthermore, with the smaller cabin they'll primarily be going after the crowd that's not price conscious, and that can book first class due to a contract or whatever else.
While I would have loved to see British Airways innovate, I'm not surprised…
What do you make of British Airways' decision to maintain the same 777 first class seats?