This year both the Air France-KLM FlyingBlue program and the Lufthansa Miles & More program are making radical changes that reflect the general trends we're seeing with airline loyalty programs. We're seeing the programs move more closely to a revenue based model, both when it comes to earning and redeeming miles.
With the changes to these programs, members will earn four miles for every EUR spent, and then elite members can earn more. This is similar to the changes we saw in the US, though in the case of European programs, I don't quite understand the logic of these changes in the same way. The problem with US airline frequent flyer programs is that they were awarding a minimum of 100% miles on virtually all economy fares, so there wasn't much differentiation.
That's not the case in Europe. In Europe members earn as few as 25% miles for discounted economy tickets, while they earn as many as 300% miles for paid first class tickets. The programs are already indirectly revenue based.
British Airways Executive Club program changes are coming
Having now seen changes to both FlyingBlue and Miles & More, I guess it shouldn't come as a surprise that changes to British Airways Executive Club are coming next. While nothing has been formally announced, Head for Points has the transcript of an interview that the South China Morning Post's Danny Lee had with Alex Cruz, the CEO of British Airways.
The IAG board (the parent company of British Airways) has approved changes to the Executive Club program. While Alex Cruz can't yet provide all the details, he did explain that these changes are happening in two waves.
The first wave is already underway, and is generally a positive one. They want to make Executive Club a friendlier and more accessible program, and this includes initiatives that they've already undertaken, like introducing maternity leave for members. These are mostly going to be minor changes that impact a small percentage of members, though they will also be empowering their agents to provide a bit more leeway, whether it comes to requalifying for status or what not. This is something that's already underway, and that will continue over time.
The second wave of changes is much bigger news. While an exact timeframe hasn't been given, Cruz suggests that the next wave of changes are coming late this year or early next year, as the timeline comes down to IT. There are two overall changes we can expect:
British Airways Executive Club will move more closely to a revenue based program
British Airways Executive Club will offer more opportunities for members to redeem Avios for just about everything, including for part payment of a ticket in a more flexible way
To quote Alex Cruz, here's what he says about moving to a revenue based system:
So at the moment we have seen how a number of airlines around the world have changed the way in which they collect points and redeem points to be much more value driven. If the ticket costs £1,000 you get more points than if your ticket cost £100.
Then when it comes to mileage redemptions, he said the following:
Also, at the time of redeeming, finding more flights available for different amount of miles. I think we are definitely going to go in that direction.

One of the key instruments which I hope we will completely redevelop by the end of the year is the "Pay with Avios" concept. I got a short-haul ticket for my son the day before yesterday and I used 2,500 Avios to discount it by £20. As a consumer, I was looking at it and I wasn't given an option to buy the whole ticket or pay half of the price. What I really wanted was a slider. I am willing to pay £30, "how many points will you take?". So moving it up and down. That is the direction we are heading in.

We would like to be in a place, I am not sure if we make it by the beginning of next year or the end of this year, where every single payment that is made in BA through every channel – baggage, seats, upgrades, tickets themselves – can be paid with Avios. You can say "I have so many points and I have so much money" and if I have a lot of points, you can pay for the whole thing independently of when you travel which is very, very important.

There are a lot of people that say "Can I fly to London at Christmas in business class?" Yes, there are always seats available which people log-in exactly 355 days before departure to select. That's not the point. The point we are moving to is that if there is a seat for sale, you should have access to it. You should make a decision how many points you use and how many money you pay.
What do I make of these changes?
I'm obviously not a huge fan of programs moving towards a revenue based system, though that's the inevitable direction things are headed. In the case of European airlines, generally speaking a switch to a revenue based frequent flyer program doesn't represent that much of a change in points earning rates. For example, here are the current British Airways Executive Club Avios earning rates: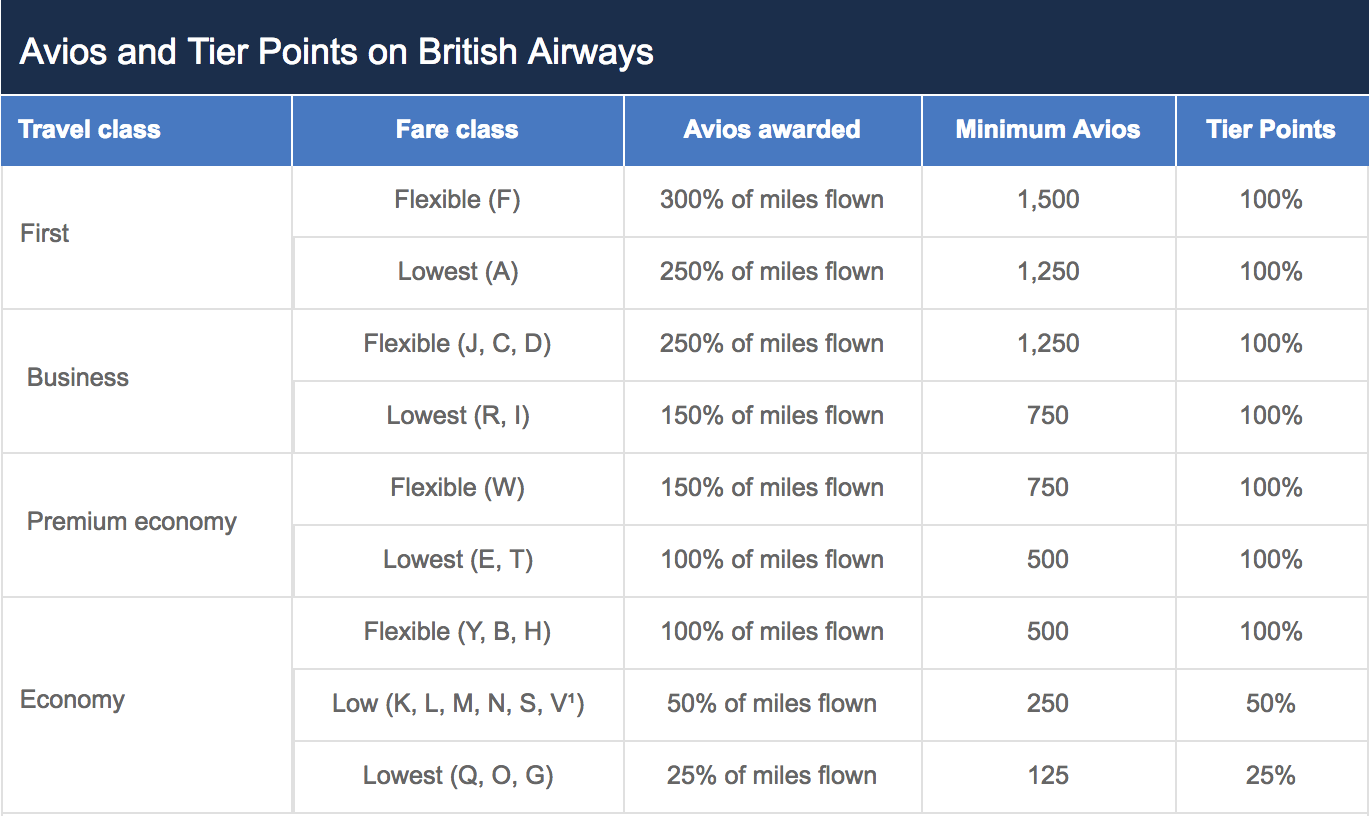 As you can see, some economy fares only earn 25% Avios, so switching to a system where you earn Avios based on how much you spend wouldn't represent that much of a change. Cruz says that under the new system "if the ticket costs £1,000 you get more points than if your ticket cost £100." In a vast majority of cases, that's already happening. Someone on a £100 ticket might only earn 25% Avios, while someone on a £1,000 ticket might earn 100% Avios (or more).
I don't think it's a huge deal, though I also don't get the problem that programs are trying to solve with these changes. The only logical conclusion is that they're trying to get people to screw over their employers when on work travel, giving them an incentive to book tickets that are as expensive as possible.
Then there's the other side of the equation, which is essentially redemptions moving closer to a revenue based model, with Avios being able to replace cash for all kinds of purchases. This is the same concept that Delta has done with SkyMiles, and that Hilton has done with Honors. I'm not opposed to the concept as such, because for a vast majority of members, it's good news to be able to redeem your points for more things, given that most people aren't maximizing their redemptions.
I wouldn't count on these new options being useful for those of us who are good at maximizing miles & points, since these will likely be low value redemptions. However, for a vast majority of consumers, easy ways to redeem minimal numbers of Avios is a good new opportunity. Low value is better than no value.
Also, I love how Cruz says this:
I got a short-haul ticket for my son the day before yesterday and I used 2,500 Avios to discount it by £20.
Show us your Executive Club account, Mr. Cruz! There's no way in heck that the CEO of British Airways has to pay for tickets for his kids, let alone that he's going to use 2,500 Avios to offset a ticket by £20.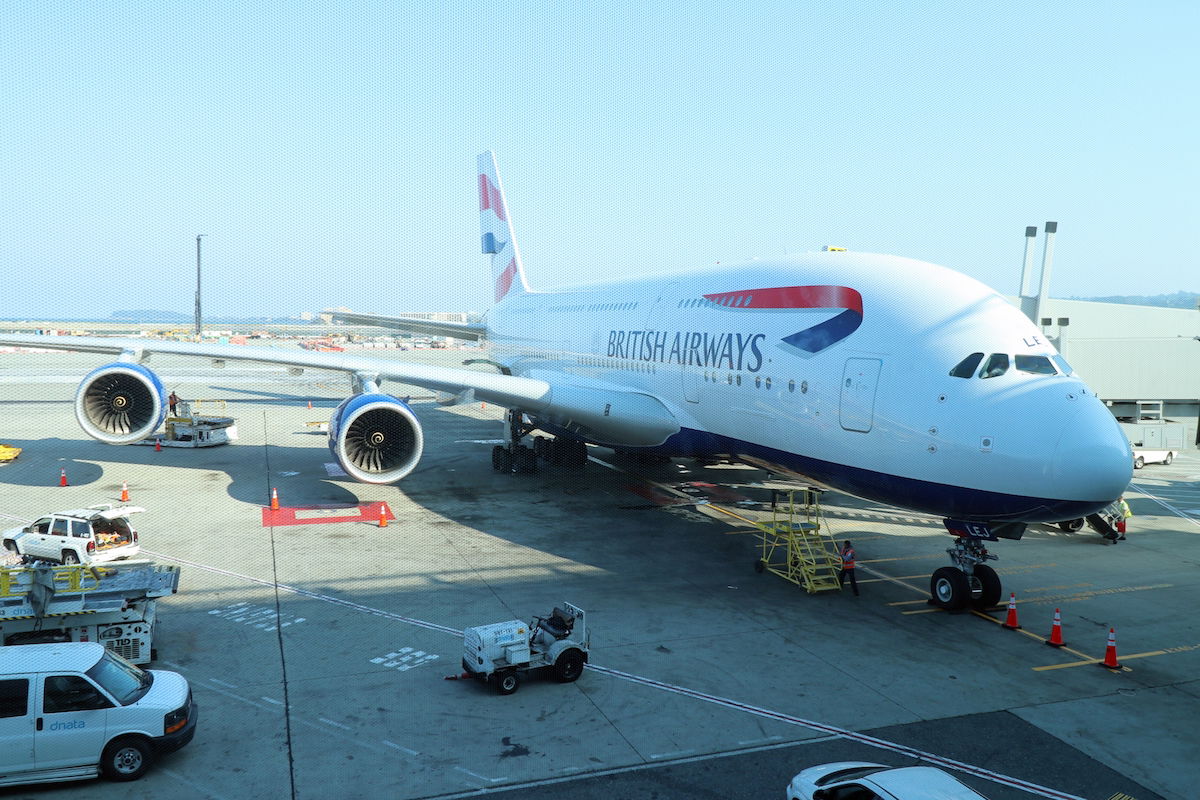 Bottom line
We/ll have to wait for the full details of upcoming British Airways Executive Club changes. Maybe I'm just jaded, but in general I'm not too worried here, in the same way that I didn't think the FlyingBlue and Miles & More changes were that big of a deal.
While I don't fully understand the motivation for European programs to move from mileage based to revenue based programs, in reality the differences in earnings shouldn't be that huge, since you already only earn 25% miles on the cheapest fares.
Those who maximize redemptions won't be able to get that much value out of being able to redeem Avios for just about everything, though for the average member who isn't good at redeeming Avios, this has the potential to be good news.
What do you make of the upcoming British Airways Executive Club changes?