Update: Breeze Airways has now launched, and you can find the full details here.
Breeze Airways is an airline startup that should be putting flights on sale any day now. The man behind the airline is David Neeleman, who is also the founder of JetBlue. The airline will initially fly Embraer 190/195 aircraft, and will then eventually fly Airbus A220s.
Even though there has been talk of the airline for a long time and we've learned some details, up until now we haven't officially known any of the routes that the airline will fly. That has now changed.
Breeze's first route will be Tampa to Charleston
We've finally learned a bit more about what we can expect from Breeze Airways' route network when the airline launches:
Breeze will initially fly 49 nonstop routes
Breeze will initially serve 15 cities
Breeze's first route will be Tampa to Charleston
Other launch cities include Nashville, New Orleans, and Pittsburgh
Breeze's initial focus will be connecting the Rust Belt to the Sun Belt
As someone who lived in Tampa for years (and continues to spend a lot of time there), I'm thrilled to see that Breeze Airways has chosen the airport for its first route.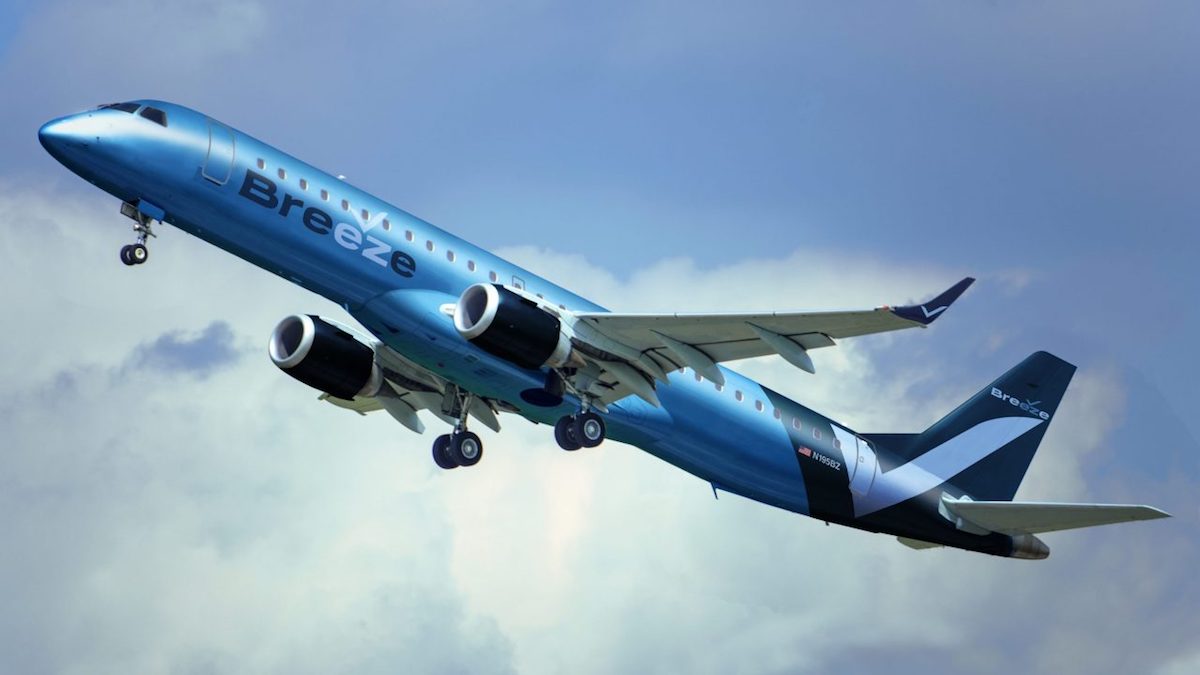 Breeze Airways will launch operations with Embraer 190/195 aircraft
Breeze's fare classes: Nice, Nicer, and Nicest
Breeze has promised to be "the world's nicest airline," and the company's fare structure reflects that.
Breeze will have three types of seating options — Nice, Nicer, and Nicest. While details remain limited, the "Nicest" option will be Breeze's value-priced business class, which will be available when the airline takes delivery of Airbus A220s later this year. It's expected that initially Breeze's one-way fares will be $59-89.
I'll be curious to see if Breeze lives up to its promise of being so nice, given how little the airline will pay both flight attendants and pilots.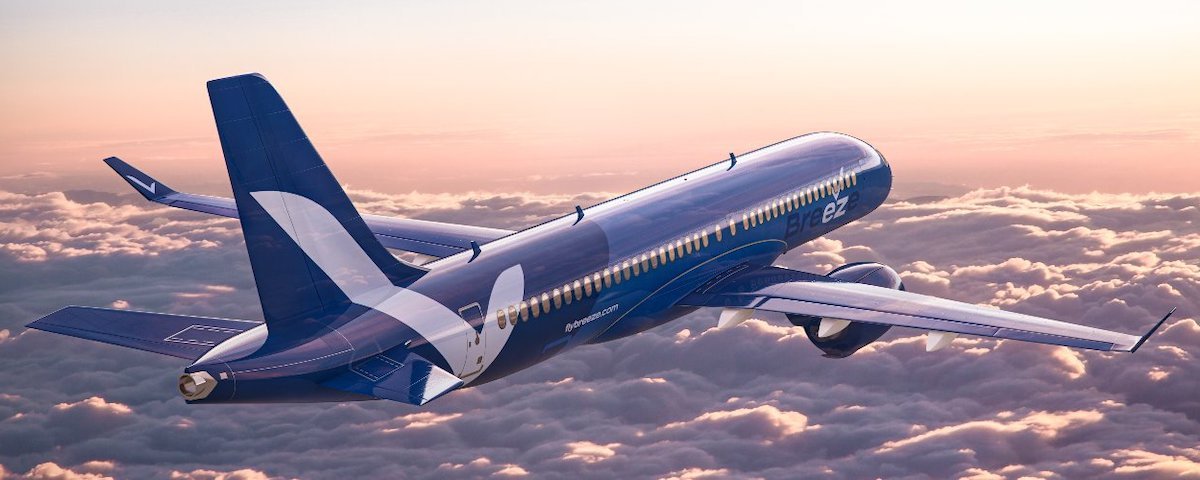 Breeze Airways will fly Airbus A220s as of later this year
Bottom line
While Breeze Airways flights still aren't on sale, that should change any day now. At least we've learned Breeze's initial route plans, which include Tampa to Charleston being the company's first route.
I'm excited to learn more about the airline, including all the planned routes, the fare and fee structures, what first class seats and service will be like on A220s, and more.
Breeze really is taking its time launching, especially compared to Avelo Airlines, which has already launched, with very little notice.
What do you make of Breeze's first route?