Breeze Airways is the newest airline startup in the United States, and the carrier launched operations in late May 2021. The airline intends to serve point-to-point routes that are underserved, with a vast majority of the routes not having any competition from other airlines.
The airline is now nearly two months into its operations, and has made its first schedule adjustment. It's not particularly good news.
Breeze Airways cuts frequencies on 33% of routes
Breeze Airways has reduced frequencies on 13 of its 39 routes, and has also temporarily suspended five routes. The following 13 Breeze Airways routes will be reduced from 4x weekly to 2x weekly:
Charleston to Columbus
Charleston to Huntsville
Charleston to Louisville
Charleston to Norfolk
Charleston to Pittsburgh
Charleston to Richmond
Columbus to Norfolk
Huntsville to New Orleans
Huntsville to Tampa
Norfolk to Pittsburgh
San Antonio to Bentonville
San Antonio to Oklahoma City
San Antonio to Tulsa
On top of that, the following routes have been suspended last minute through late next week (July 29 or July 30, depending on the route):
Norfolk to Charleston
Norfolk to Columbus
Norfolk to Hartford
Norfolk to Pittsburgh
Norfolk to Tampa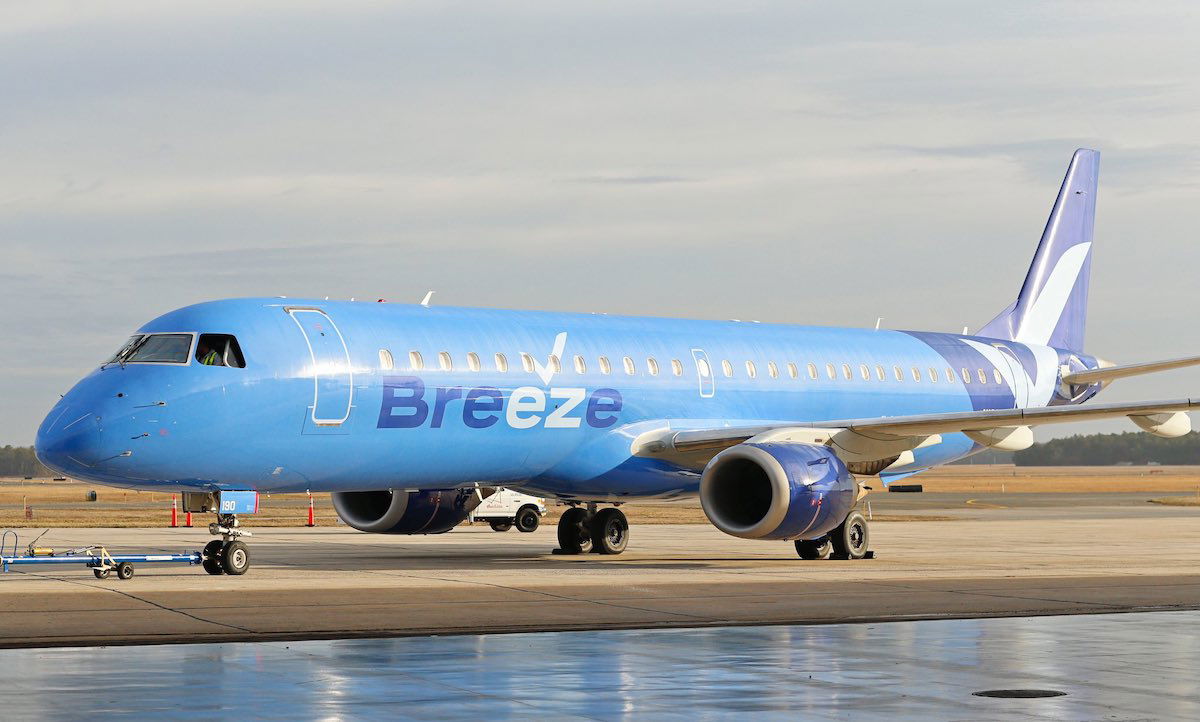 Breeze Airways' schedule change policy
Breeze Airways has updated its website to indicate that some major schedule changes have been made, so what's the carrier's policy in this situation?
For schedule changes of less than two hours, guests can change or cancel a reservation with no fees, and credits can be used for 24 months
For schedule changes of two to three hours, guests can choose to move to the same flight within two weeks for no fees or increase in fare
For schedule changes of more than three hours, guests can cancel for a full refund
Since Breeze Airways reduced many routes from 4x weekly to 2x weekly, it seems most schedule changes are causing people to be rebooked one or two days later. As a result, those customers should be eligible for cash refunds. One thing that surprises me is that the airline is only allowing free rebookings without a fare change for flights within two weeks — that seems stingy, given what a low frequency carrier Breeze Airways is.
What's the reason for these service reductions?
While all airlines make schedule changes, Breeze Airways is cutting frequencies in half on a third of its routes, and is suspending five of its routes for around a week.
My first thought is that this doesn't give me much confidence in Breeze Airways' schedule reliability as a passenger. I'd hate to book a flight, only to have it canceled last minute, and only be offered a flight a couple of days earlier or later. With 2x weekly frequencies in many markets, it's also a tough sell to book Breeze, if you ask me. Many people might like the convenience of a nonstop, but 2x weekly frequencies is quite restrictive.
So, what's the reason for this schedule change? I suppose there are two most likely theories:
These routes simply aren't performing well, and Breeze is learning as it goes along, and adjusting schedules
Breeze has delays with taking delivery of new aircraft, so doesn't have the planes needed to operate these routes
For Breeze's sake I hope it's the latter and not the former. The airline is claiming that these changes are due to lack of available aircraft, though I'm a bit skeptical if that's the entire story. Why? These routes have all been reduced to 2x weekly frequencies not just for a few weeks, but well into next year.
There has arguably never been a better time for point-to-point leisure domestic routes, and we're in the peak of summer. I certainly hope these routes are performing well for Breeze, because if the airline can't make 4x weekly frequencies work in these markets now, then one has to wonder how sustainable these routes are long term
One reason the airline may be struggling with bookings is due to the company's lack of name recognition, as well as the company only putting flights on sale within a couple of weeks of launching operations.
Ultimately this is the company's first major schedule change. What's going to be much more telling is what routes we see launched in the future, and also what schedule changes in the coming months look like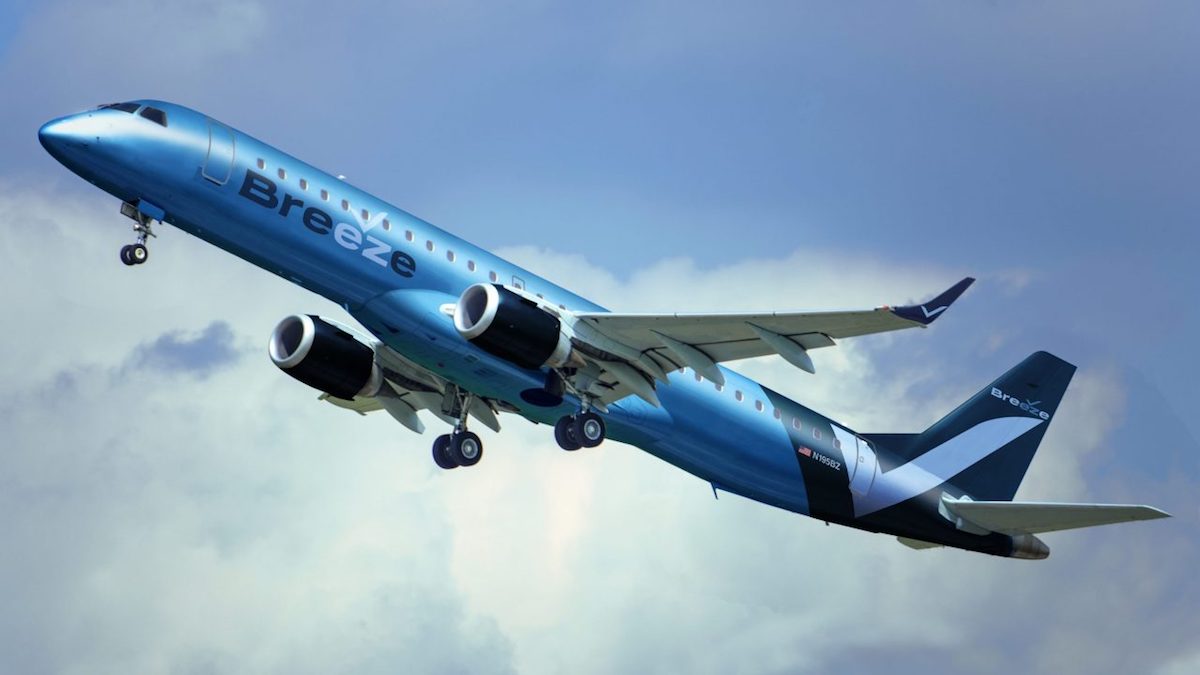 Bottom line
Breeze Airways has loaded its first schedule change since launching operations. With this adjustment, the airline has halved frequencies on one-third of its routes, from 4x weekly to 2x weekly. On top of that, the airline has suspended five routes for a week last minute.
It's hard to know what exactly to make of this. The airline claims that it's due to lack of available aircraft, and the other most likely explanation is that it's due to lack of demand. I suspect that on some level it's a combination of both factors.
This schedule change is a reminder of the general risks of booking an airline that offers less than daily frequencies with a limited network. If your flight is canceled there might not be any reasonable alternatives, unless you're willing to travel a couple of days earlier or later.
What do you make of Breeze Airways' schedule change?
(Tip of the hat to @IshrionA)