It's no secret that I'm basically a pre-teen girl. I love Hello Kitty, One Direction, and Taylor Swift (or TSwizzle, as I like to call her).
So naturally EVA Air's Hello Kitty service combines two of my biggest loves in life — aviation and animated cats that lack mouths.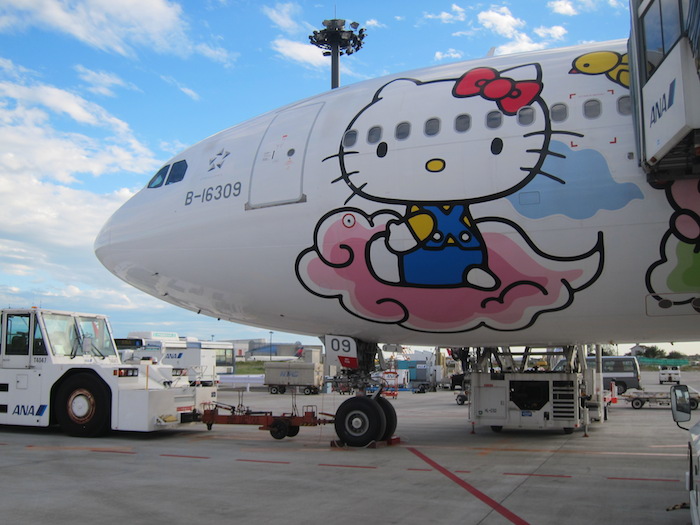 Last August EVA Air announced that they'd be inaugurating Hello Kitty service to Los Angeles, and I knew I had to be on it.
So last October I flew not one, but two, Hello Kitty flights. One from Tokyo Narita to Taipei on the Hello Kitty Speed Puff Jet, and one from Taipei to Los Angeles on the Hello Kitty Sanrio Family Jet.
I'm not sure which flight I preferred more, or if the Hello Kitty gate at Taipei Airport was the highlight.
Anyway, if you're an EVA Air Hello Kitty Sanrio Family enthusiast, I know what you've been thinking — man, those pillow cases are drab.
Apparently EVA Air agrees, because they're launching new pillowcases on the Sanrio Family Jet!!!!
The EVA Air Hello Kitty Hand in Hand Jet is now more colorful and cheerful than ever thanks to the introduction of new pillow covers featuring the cute cartoon feline and other Sanrio family characters.
Now that's what I'm talking about! Now I'll have to find a way to position myself to Taipei so I can fly to Hello Kitty-Con Los Angeles in style, come October.