---
Think about how frustrating it is to book award tickets to Australia. Now just imagine every trip you plan involving getting to or from Australia. This probably explains why PointsPros receives so many award requests from "down under." 😉
I can appreciate the frustrations many people have with Qantas Frequent Flyer points, which seems to be the general mileage currency many Australians have. In general, non-US loyalty programs tend to be more expensive, harder to navigate, and less of a bargain (i.e. fuel surcharges).
For those with Australian-issued American Express cards that accrue Membership Rewards points, we have much greater success completing bookings. Australian Membership Rewards points transfer to nine airline partners, and while not all are great, I'm especially fond of Singapore Airlines KrisFlyer and Virgin Australia Velocity. These programs tend to have the award seats clients need to take their trips in a premium cabin.
I'm going to briefly run through each of the Australian AMEX transfer partners with transfer ratios, links to their award charts (if available), and my general thoughts. It is worth mentioning that Australia has a few different Membership Rewards programs — this is geared towards those in the Ascent or Ascent Premium programs. Ascent Premium members can technically transfer to Qantas Frequent Flyer, but there are likely better options, as I'll explain shortly.
Also to note is that with the exception of Asia Miles, all of these programs require partner award redemptions to be done over the phone through each program's contact center.
Finally, keep in mind that people are generally coming to us for help with longhaul international premium cabin travel. That's not to say there aren't sweet spots for economy or short haul travel, but the focus here will be on getting the best value for Australian Membership Rewards points for business and first class.
Worst American Express transfer options for Australians
Air New Zealand – Airpoints (Star Alliance)
100 Membership Rewards points is equal to 1 Airpoints Dollar™
A minimum of 2,000 points can be transferred
Airpoints is an interesting currency. 1 Airpoints Dollar is equivalent to 1 New Zealand Dollar, and they can be spent on Air New Zealand operated flights.
For example, a round-trip business class award on Air New Zealand from Auckland to Los Angeles that prices at NZD 8,500 for the base fare would require 8,500 Airpoints Dollars…which is 850,000 AMEX points.
You still need to pay fuel surcharges and taxes on awards as well. The Air New Zealand Star Alliance partner award chart isn't especially attractive either.
I'd stay away from their program, but I won't deny that they make some awesome safety videos.
Emirates – Skywards
4 Membership Rewards points are equal to 3 Skywards miles
A minimum of 2,000 points can be transferred
Apart from the terrible 4:3 transfer ratio, Emirates' mileage requirements are ludicrous, coupled with insanely high fuel surcharges.
For example, one round-trip award from Adelaide to Frankfurt (via Dubai) in first class costs 384,000 Skywards Miles, plus AUD 1080.00 fuel surcharges, and AUD 226.39 taxes. That's 512,000 AMEX points plus AUD 1,306.39 for one first class award. Good thing they only release one first class award seat in advance on these flights (that's what my searches showed)… wouldn't want anyone going broke saving money.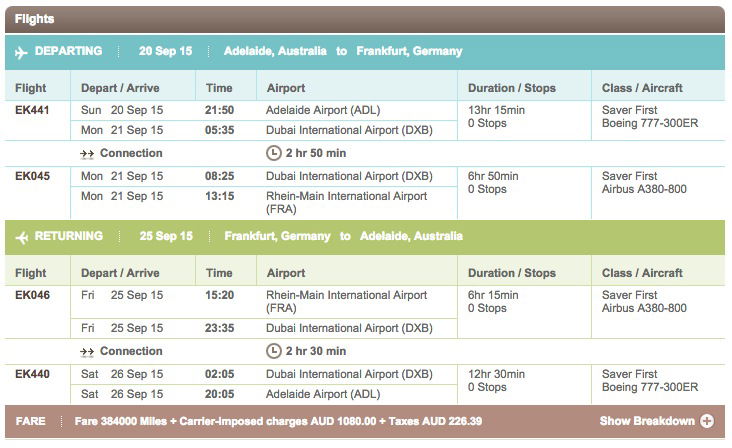 Emirates online award redemption
On the same routing, a round-trip upgrade from economy to business or business to first would only cost 160,000 Skywards miles. You can search upgrade space online too. It's the same inventory as saver award space for business class, and saver or flex space for first class (it's also available on ExpertFlyer).
Thai Airways – Royal Orchid Plus (Star Alliance)
1 Membership Rewards point is equal to 1 Royal Orchid Plus mile
A minimum of 5,000 points can be transferred
Nothing especially lucrative stands out on Thai's charts. On top of that, all partner awards have to be handled over the phone with Thai Airways, and that's enough of a reason to skip out on transferring to Royal Orchid Plus. Their call center is always friendly, but it's a real struggle with the communication barrier. But hey, I don't speak any Thai, so they're one step ahead of me.
Honestly, I'd rather book Star Alliance awards through Singapore. KrisFlyer agents are incredibly efficient – I've had them build itineraries segment-by-segment in minutes. Plus, it's just easier to get ahold of KrisFlyer than it is ROP.
I think this line from Thai's Star Alliance award chart page is enough of a warning to not book through Thai:
Star Alliance Awards can take you to over 1,000 destinations around the world on Award, with one ticket!
Oh, really?
Virgin Atlantic – Flying Club
1 Membership Rewards point is equal to 1 Flying Club mile
A minimum of 2,000 points can be transferred
I don't think there are any good reasons why you'd transfer to Flying Club for long haul travel, and Virgin Atlantic doesn't even fly to Australia as of May 2014.
Their fuel surcharges are so high it's repulsive, dealing with their call center is as fun as a visit to the dentist, and anything you'd want to book on Virgin Australia you should do through their program, Velocity.
Plus, they pull crap like this without notice.
Sure, there are some sweet spots for domestic travel within the US on Virgin America (15,000 miles round-trip between Seattle and Los Angeles), but at the end of the day, I'd rather not move my AMEX points to Virgin Flying Club if I can avoid it.
Strategic American Express transfer options for Australians
Cathay Pacific – Asia Miles (oneworld)
1 Membership Rewards point is equal to 1 Asia Mile
A minimum of 5,000 points can be transferred
Oh, Cathay! I love flying on Cathay Pacific, but their program isn't especially exciting, their award charts give me a headache, and partner awards are complicated. You can search space and book Cathay Pacific, Dragonair, British Airways, and Qantas awards online, but all other partners have to be done via the service center.
What I do like is that Asia Miles members get access to more Cathay Pacific award space than other partner airlines.
Also, a program feature I find interesting is their companion award for a +1 on the same flight as a purchased revenue business or first class ticket.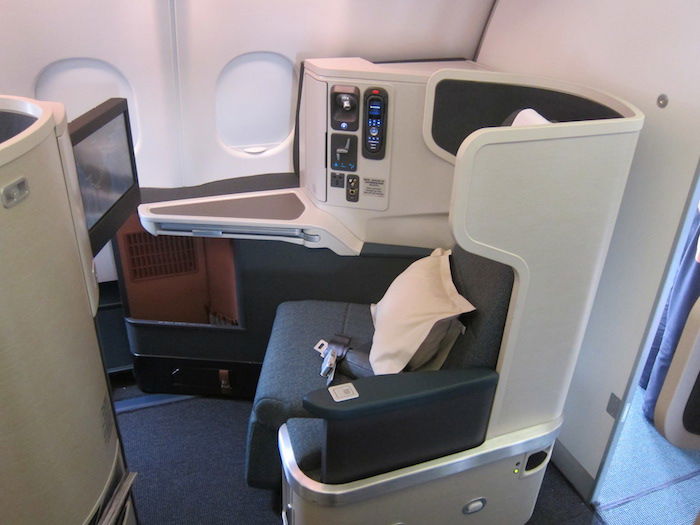 Cathay Pacific A330 business class
If you can find space on Cathay Pacific using their website (you'll need an Asia Miles account), and the dates work, I wouldn't hesitate to book through Cathay.
Etihad Airways – Etihad Guest
1 Membership Reward point is equal to 1 Etihad Guest mile
A minimum of 1,000 points can be transferred
Are you inflexible? Well, so is Etihad.
The mileage requirements aren't bad for "Guest Seat" saver awards. For example, a one-way first class award from Sydney to Dusseldorf via Abu Dhabi is 178,488 miles + AUD 90.12. The trick is that "Guest Seat" awards don't allow changes or refunds, so you're stuck with what you book.
And for what it's worth, Etihad tends to only release two business and first class award seats at a time.


Etihad Guest award search results
Malaysia Airlines – Enrich (oneworld)
1 Membership Rewards point is equal to 1 Enrich mile
A minimum of 500 points can be transferred
Enrich redemption rates really aren't attractive, but Malaysia Airlines premium cabin award space is better for their own members. There are also some terrific sweet spots, like business class between Australia and Europe for just 51,000 points provided you can find "basic" level space.
You can search Malaysia Airlines award space with an Enrich account online here (I only included the link because I thought it was rather hard to find).
If trying to book Malaysia through a partner, at most all I've seen lately is one business class award seat, as well as one first class award seat on their long hauls. This also includes flights to/from Australia.
In the past, they used to be much more generous with award space. I guess they don't want to fill up their empty planes.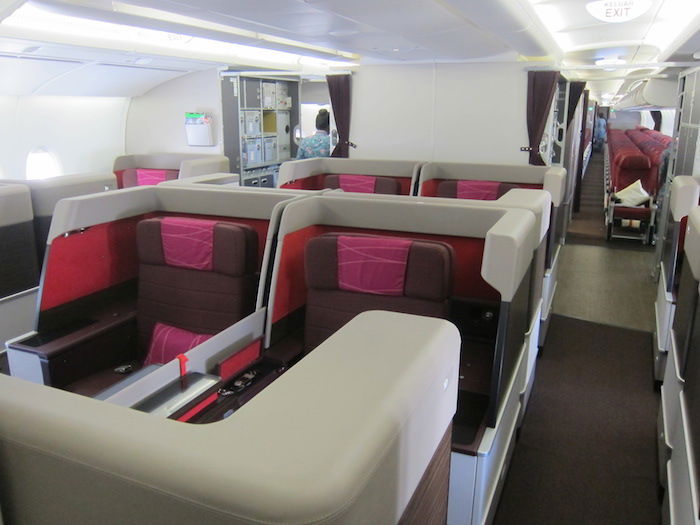 Malaysia Airlines A380 first class
Best American Express transfer options for Australians
Singapore Airlines – KrisFlyer (Star Alliance)
1 Membership Rewards point is equal to 1 KrisFlyer mile
A minimum of 5,000 points can be transferred
Although Ben wrote a much more detailed post about KrisFlyer awards earlier in the year, here's my brief assessment:
KrisFlyer is my favorite program for Australians looking to get to Asia or Europe, provided you are booking in advance. With the automatic "web" discount, there's 15% off all Singapore/SilkAir awards, no matter what tier your redemption is.
Also, only KrisFlyer members get access to long-haul Singapore Airlines business or first/Suites class award space.
I find that if there are one or two passengers traveling, Singapore is good with premium cabin award space. Any more than that, and you'll want to look at Thai Airways booked through KrisFlyer or their own program, which releases at least four seats at a time (from recent experience).
Singapore has quite the route network to Australia, with multiple daily flights to Adelaide, Brisbane, Melbourne, Perth, and Sydney. Singapore's subsidiary, SilkAir, also flies to Darwin, with service starting to Cairns on May 30th, 2015.
For example, a single Adelaide to London round-trip award in business class will run 162,000~ AMEX points transferred to Singapore (includes web discount) + AUD 1280.79 in taxes and surcharges. While the surcharges are killer, the redemption rate makes up for it.
A Star Alliance business class award on Singapore's partner airlines costs 190,000 KrisFlyer miles + taxes/surcharges per ticket. KrisFlyer also partners with Virgin Australia, which is excellent about releasing business class award space on their long-haul flights to the US.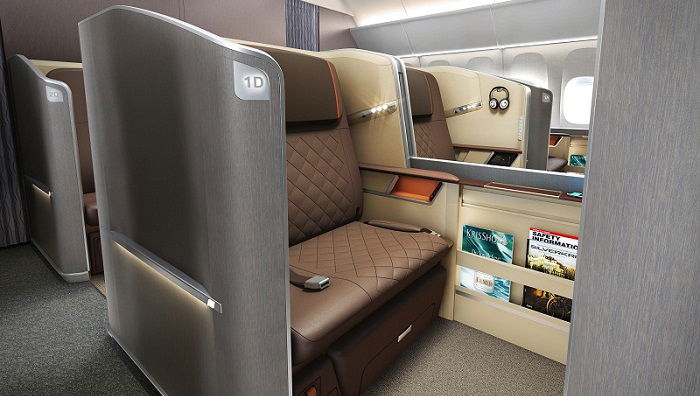 Singapore Airlines new 777-300ER first class
Virgin Australia – Velocity
Are you trying to get to LAX in business class? Virgin's (seat) has your back (and butt).
Virgin Australia has the most business class award space between Australia and the US. More seats in one month than I've seen on Qantas in my entire life.
They also partner with several airlines, including Singapore and Virgin America. I don't find the partner redemption rates especially attractive.
A Brisbane to Los Angeles round-trip award is going to cost 188,000 points + taxes per person.

Velocity online award search
Bottom line
While these are just my opinions, obviously the best value is found in programs where you can actually get award redemptions. Of course, that's not to say points shouldn't transferred to programs like Air New Zealand's, but really it's only a good idea if you're trying to top up your balance to obtain an award.
Avoid a transfer:
Air New Zealand Airpoints: the value is just so bad, and unless you're drowning in points and really enjoy Air New Zealand, I wouldn't recommend a transfer here.
Emirates Skywards: I find Skywards great for upgrades, but award redemptions are costly, and the 4:3 transfer ratio from AMEX says it all.
Thai Airways Royal Orchid Plus: aside from the fact that they impose fuel surcharges and don't have a great award chart, dealing with Thai Airways reservations has always been a lackluster experience for me.
Virgin Atlantic Flying Club: the program isn't especially lucrative, considering that Virgin Australia is also an AMEX partner, and their program is better for Australians. Also, their cancelation rules are mighty restrictive, with no changes within 7 days of departure.
Maybe transfer:
Cathay Pacific Asia Miles: partner awards other than what you can book online (British Airways, Cathay, Dragonair, and Qantas) are a hassle, and they have a complex award chart system, but they give more award seats to their own members. If you can find award space that fits your dates, don't hesitate to book through Asia Miles.
Etihad Guest: I'm just not comfortable with the idea that saver level awards aren't changeable or cancelable. One of the best features of award tickets is that they are flexible, even more so than revenue tickets. Ben's recent post on Virgin Atlantic Flying Club's new cancellation policy sums up my thoughts best.
Malaysia Airlines Enrich: while the chart has some sweet spots, I'd only transfer if you can find space and don't plan on canceling your tickets. I wouldn't want to have orphaned Enrich miles, because calling Malaysia can be a hassle, plus the state of the carrier is one where I wouldn't want to bank on keeping miles with them. Don't get me wrong, I love flying on Malaysia, but I don't have too much faith in their future and imminent restructuring.
Definitely transfer:
Singapore Airlines KrisFlyer: The only way to get long-haul Singapore Airlines business, first, and Suites class awards. That's about all I need to say (plus, I find their call center to be reasonable pleasant and efficient). 😉
Virgin Australia Velocity: the most business class award space to the US from Australia. If you're trying to get to the US without going via Asia, and you want to do it in a lie-flat seat, Velocity is your friend.
If you're an Australian-based traveler, I also recommend following PointHacks for more insights into the Australian credit card scene.
What's been your experience with Australian Membership Rewards points? I'd love to hear your thoughts!