Citi is an advertising partner of OMAAT.
We've known for a few weeks now that major changes are coming to the Citi Prestige Card. Earlier today I posted about how Citi published the official terms and marketing points of the new card.
There are both pros and cons to these changes. For example, the card will offer 5x points on air travel and restaurants, which will be awesome. Unfortunately the card's annual fee is increasing from $450 to $495, and Citi is also capping the incredible fourth night free benefit offered on the card, which I've long called the single most valuable credit card benefit out there.
Earlier I noted one positive development regarding the fourth night free benefit, though I missed a much more significant (and very negative) development.
Citi Prestige fourth night free: the good news
The new cap on only being able to make two fourth night free bookings kicks in as of September 1, 2019. The good news is that bookings made prior to September 1 (even if the stay occurs after that date) don't count towards the 2019 limit.
So in 2019 you'll be able to make unlimited fourth night free bookings through the end of August, and then the new limit applies as of September, which is good at least.
Citi Prestige fourth night free: the terrible news
It used to be that Citi only allowed you to make a fourth night free booking through their concierge service.
Then as of summer 2017, they added the option of also making these bookings through their website, at thankyou.com. This was an option, but wasn't required.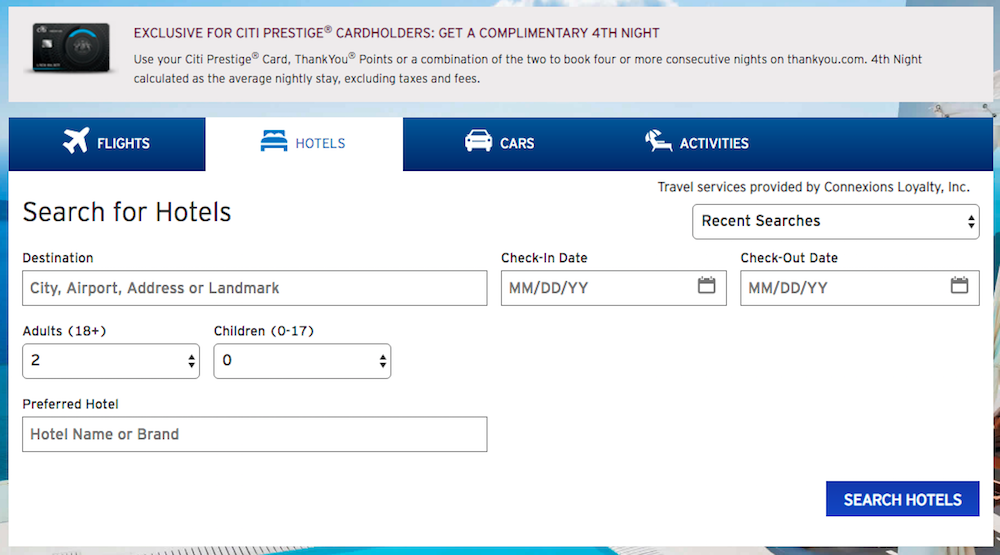 While the convenience of booking online sounds nice, the problem is that bookings made through thankyou.com don't count as "qualifying" stays with the major hotel chains. So while you receive elite benefits and earn both elite credits and points if booking through the concierge service, you don't through thankyou.com.
Well, as of September 1, 2019, the only way to make Citi Prestige fourth night free bookings will be through thankyou.com or by calling 1-800-THANKYOU. You'll no longer be able to make fourth night free bookings through the concierge service. The terms specifically state the following:
Beginning 09/01/2019, cardmembers will be eligible for no more than two complimentary Fourth Night benefits per Card Account per calendar year.

To receive your complimentary Fourth Night, you must 1) book a minimum of a four-consecutive-night hotel stay through thankyou.com and 2) pay for your complete stay with your Citi Prestige Card, a redemption of ThankYou Points, or a combination of ThankYou Points and your Citi Prestige Card.

Booking through the Citi Prestige Concierge (only available through 08/31/19).
What this means
Starting next September you'll have to choose whether you want a fourth night free, or whether you want to earn elite benefits and points. There are quite a few implications here, because when booking through thankyou.com:
You won't receive elite benefits, earn elite qualifying nights, or earn points, so you'll have to decide whether you want a fourth night free or benefits
You won't have access to the same selection of hotels; while they have most major hotels, they don't have access to some of the same specialty properties as the concierge (for example, Amans, best I can tell)
You won't be able to book non-traditional rates (you'll likely just be able to book the flexible rate or advance purchase rate); right now you can book member exclusive rates, AAA rates, etc., through the concierge, and that's not possible through thankyou.com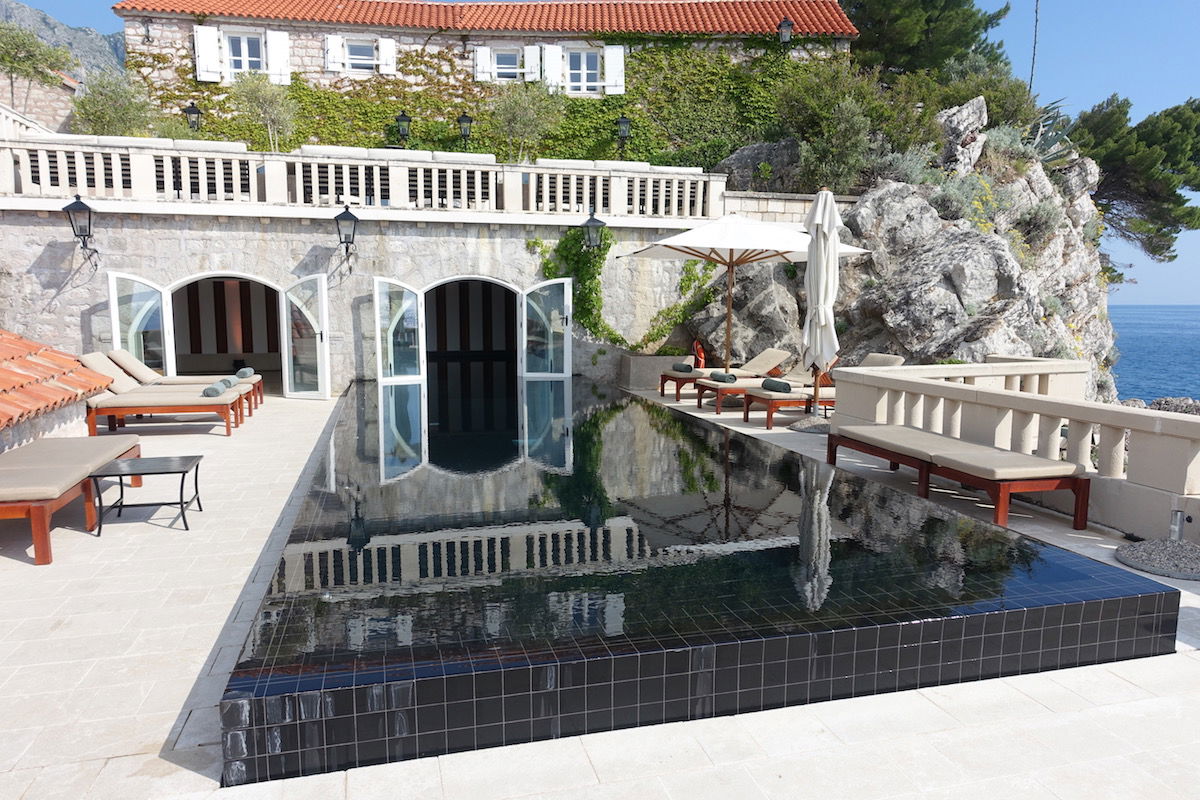 Aman Sveti Stefan, where you'll no longer be able to use the fourth night free benefit
There are certainly still some circumstances under which this could be worthwhile, like if you're staying at a hotel without a loyalty program that doesn't have specialty rates. However, for me personally there are very few circumstances where that's valuable.
The reduction to two fourth night free perks per year was rough, but to me this is much rougher.
Actually, if they were going to make this change then they wouldn't have even had to cap it at two redemptions per year, since I doubt I'd be use those two anyway.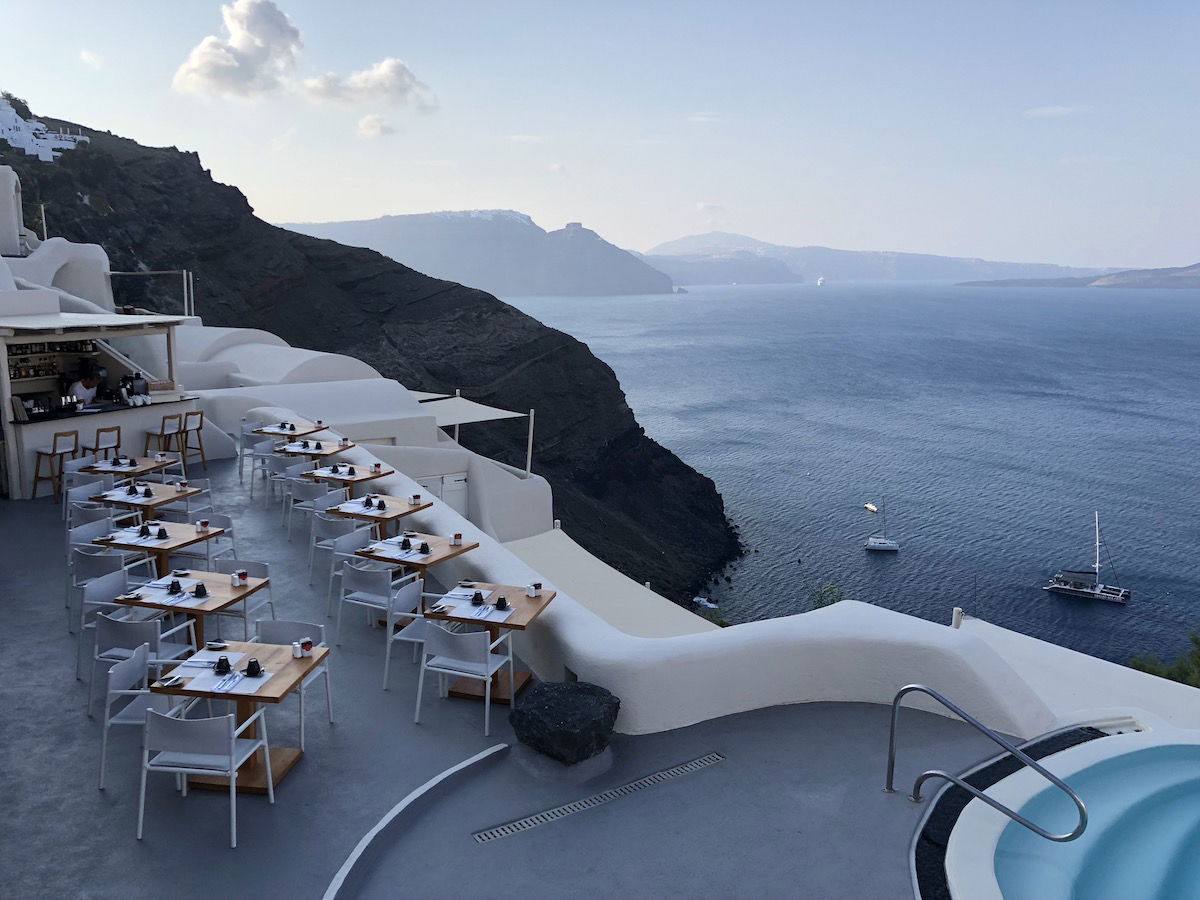 I stayed at Mystique Santorini (a Starwood property) using the fourth night free benefit
How badly will you be impacted by this Citi Prestige fourth night free change?