Avatar Airlines is America's most promising airline startup (and has been for the past 28 years). A few days ago I wrote about the company's generous offer to British Airways.
Well, Avatar Airlines has reached out to me to both thank me for my "excellent optimistic report" about the company's future, and also to shed some light on my A380 suggestion.
If Avatar is going to fly 747s, why not A380s?!
Avatar plans on being an all-Boeing 747 airline, and it has offered British Airways' parent company a 22% stake (which it values at $165 million) in exchange for the 26 Boeing 747-400s that the airline is retiring.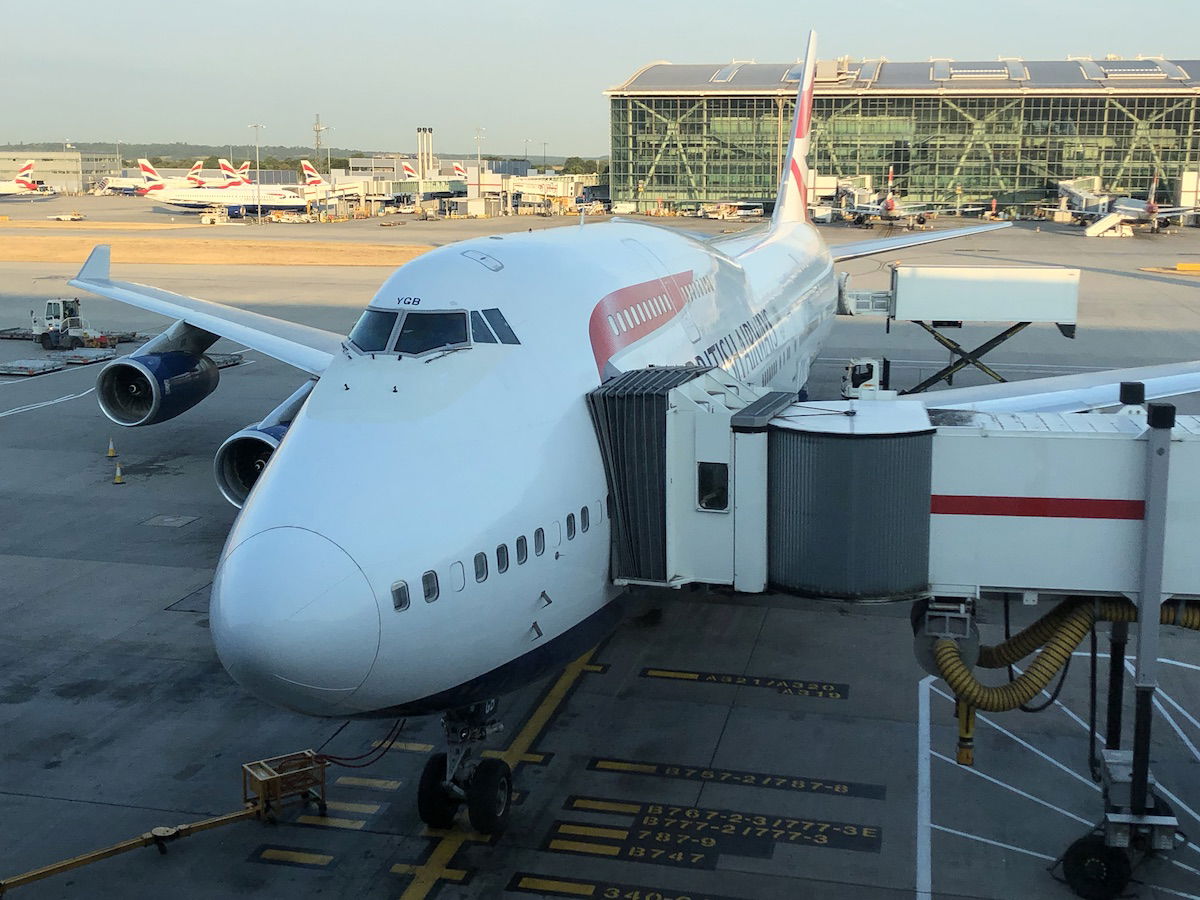 Perhaps a future Avatar Airlines 747?
Not only that, but Avatar wants this to be part of a larger partnership with British Airways, whereby Avatar can provide feed to British Airways' network within the US (presumably Avatar thinks it can do something that American Airlines can't, because American and British Airways already have a transatlantic joint venture).
I humbly suggested that if Avatar Airlines is going to acquire 747s, why not just acquire A380s? Airlines are starting to retire A380s (including Air France and Lufthansa), so these planes should be readily available on the secondhand market.
Avatar Airlines could become an all-A380 airline flying exclusively within the US. That seems like a brilliant business model to me.
Avatar Airlines explains why the A380 isn't a good fit
Avatar Airlines' Chief Operating Officer, who is a former United Airlines 747 captain with 20,000+ hours, sent me an email to explain why the airline isn't trying to get A380s.
He acknowledged that the airline had been considering this for about 10 years. You know, great minds think alike.
Why did the airline ultimately decide against the A380?
There are very few airports in the US that can accommodate A380s
Meanwhile many secondary airports could accommodate the 747, and may only require minor modifications, like dual jet bridges
You can't fly A380s into Rockford, or Sanford, or Albany, or Trenton
Then he provided some more background that I find quite interesting. Why does Avatar Airlines want such big planes at all, rather than starting service with 737s?
It doesn't work with the carrier's plan to minimize crew costs (only two pilots are needed on 747s, while eight might be needed to fly a similar number of people on 737s)
It also doesn't help with plans to minimize landing fees, gate fees, and fuel costs
Avatar Airlines doesn't plan on offering frequent service to any airport, but rather plans to fill up planes with low fares, and passengers will go when the airline has service
Avatar Airlines may only operate one flight per day at small stations, but the airline will need a big plane to make it profitable
So basically Avatar Airlines will be like Allegiant, except with 747s. Could we soon see 747 service from Clearwater to Roanoke, Cedar Rapids to Punta Gorda, and Sanford to Des Moines?
Bottom line
There you have it, now we know why Avatar Airlines plans on exclusively operating 747s, rather than A380s. Unfortunately for Air France, that means it's unlikely the carrier will be offered any sort of a stake in Avatar Airlines in exchange for its A380s.
Here's to hoping British Airways takes Avatar Airlines up on this offer, and that 747s make a return to the domestic US skies!