In early February Lufthansa revealed their new brand design, which is their first major redesign in about 30 years. With this brand design, dark blue becomes the leading brand color, and yellow accentuates, while previously Lufthansa had a lot more yellow in their branding. As part of this redesign they introduced a new livery, which wasn't very popular with most. Actually, after introducing the livery they realized it didn't look quite the way they were expecting, and they've made the decision to modify it.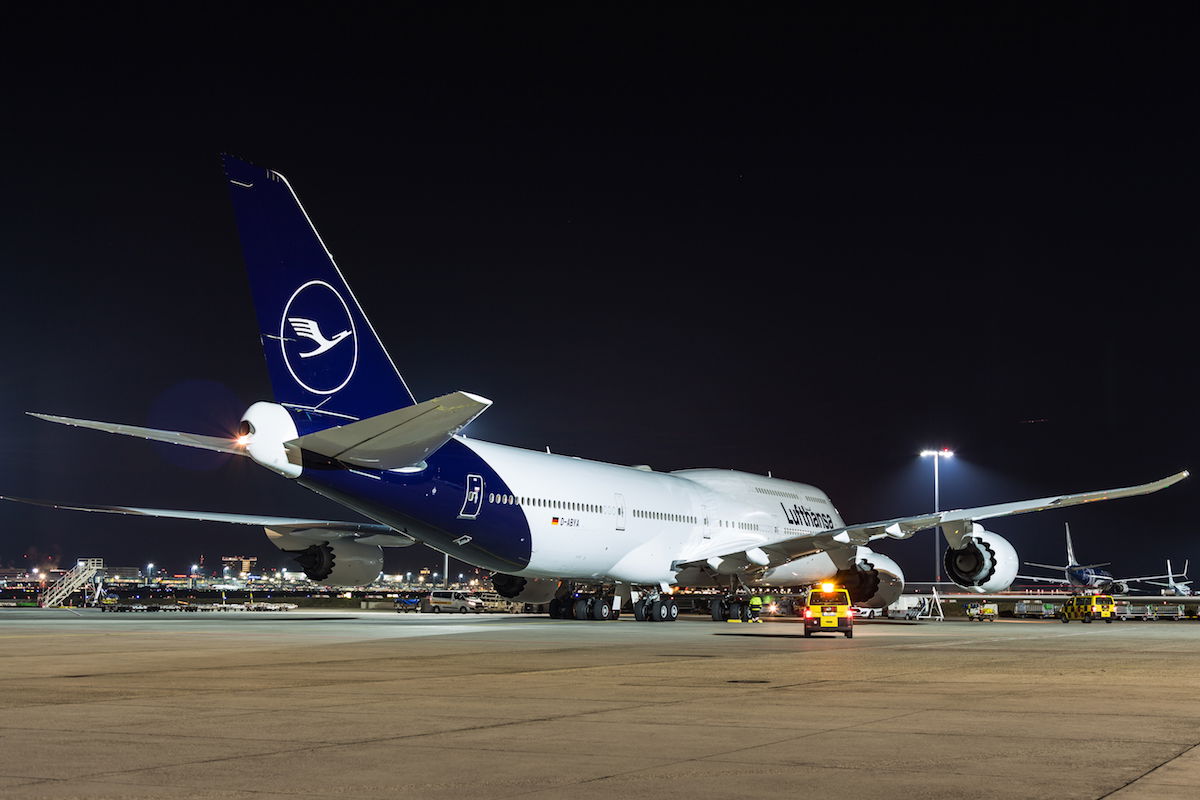 Lufthansa Group is the parent company not just of Lufthansa, but also of Austrian and Swiss. It looks like another one of those airlines is getting a makeover. Austrian Airlines announced a rebranding today, which they say offers "adaptions to fulfill demands of the digital world."
While this is part of a larger rebranding, perhaps the most visible change will be to the livery. The first aircraft featuring the new livery, a new Boeing 777 with registration OE-LPF, will be in service as of May 2018. Austrian says it will take about seven years until all Austrian planes have the new livery, which is quite a while.
Here's how Austrian describes the new livery:
The primary new features of the aircraft's exterior design: the empennage will be optically enlarged by expanding the red area from the empennage downwards across the fuselage. In this way, the logo is more dynamically highlighted and shown to be bigger. The wordmark "Austrian" in the front area of the fuselage is also displayed over a larger surface area and thus be clearly readable from far away. In the future the jet engines will be painted in a resplendent white. As a result, the chevron and wordmark "Austrian" will be visually highlighted in a more charming manner. The typical Austrian salutation "Servus" will remain on the aircraft belly.
And here's the new livery: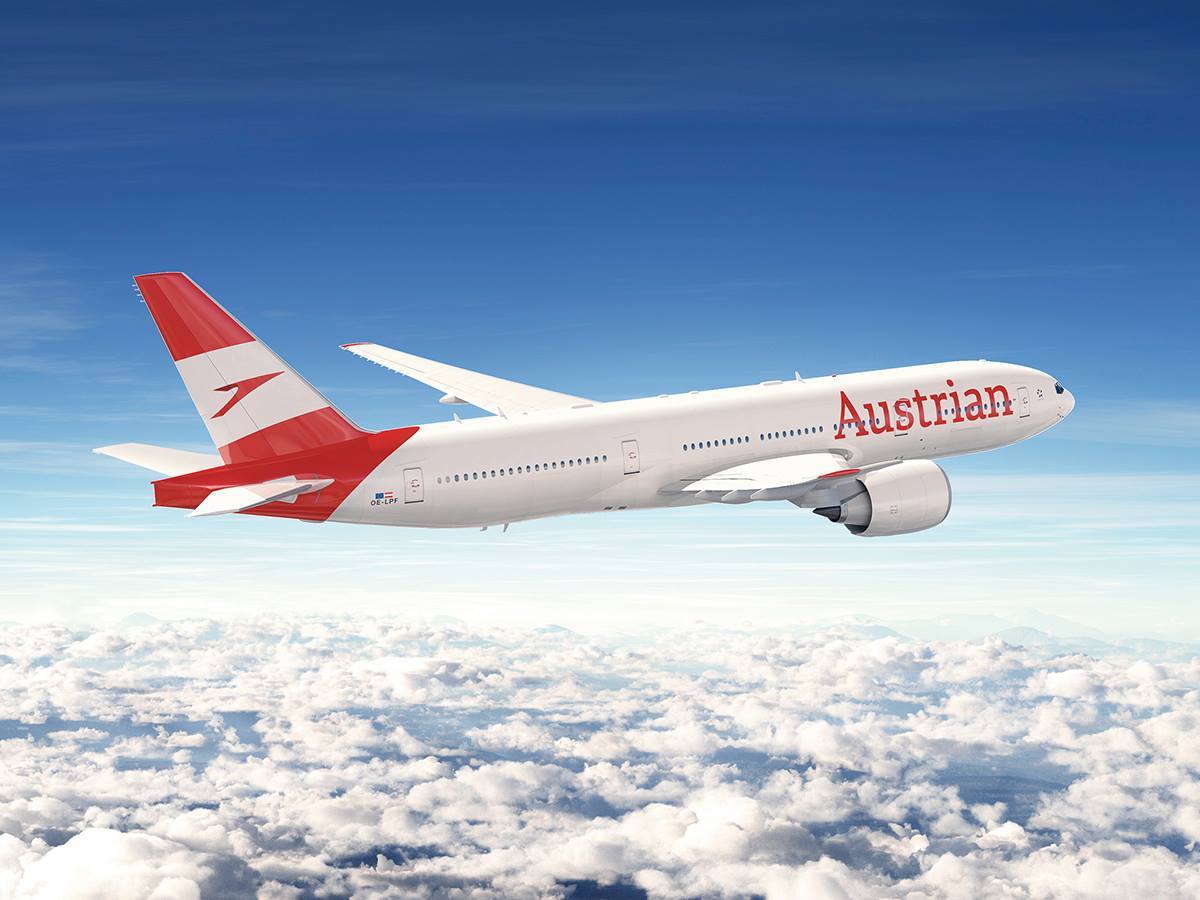 As a point of comparison, here's the 777 in the old livery: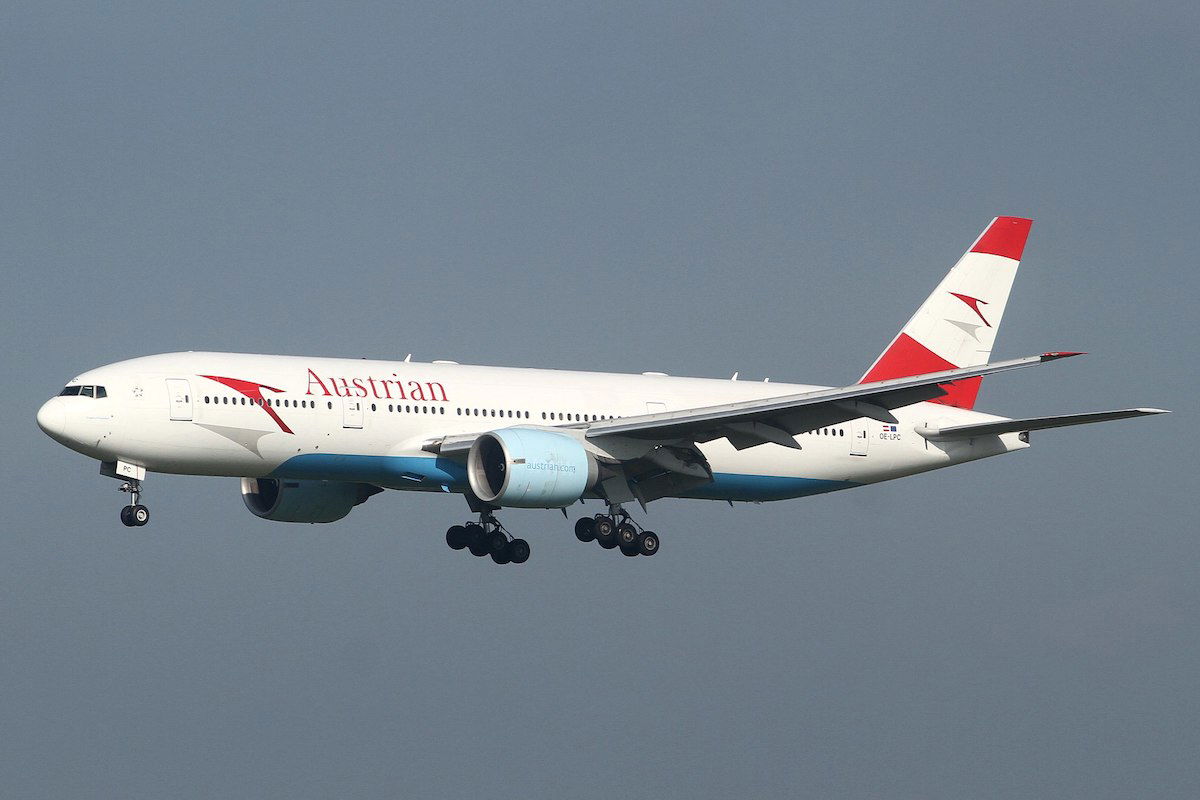 My initial thought is that I don't mind the new livery. In the case of Lufthansa I actively disliked the new livery, while here there are things I like and things I dislike. I love that "Austrian" is written in bigger letters than before, and I think the new tail design is more beautiful, and love that it goes beyond just the tail.
However, in many ways the changes remind me of Lufthansa's new livery, which I don't like. I'm not sure why Austrian decided to eliminate the baby blue, since I feel like it added a nice splash of color. I get wanting to go for a clean look, but I feel like they've just gone for something that's almost boring.
So I sort of like the new livery, I think it's better than Lufthansa's new livery, but I still don't love it.
What do you make of Austrian Airlines' new livery?
(Photo credit for old livery picture to Kentaro Iemoto)