Earlier in the month Lufthansa revealed their new brand design, which is their first major redesign in about 30 years. With this brand design, dark blue becomes the leading brand color, and yellow accentuates, while previously Lufthansa had a lot more yellow in their branding.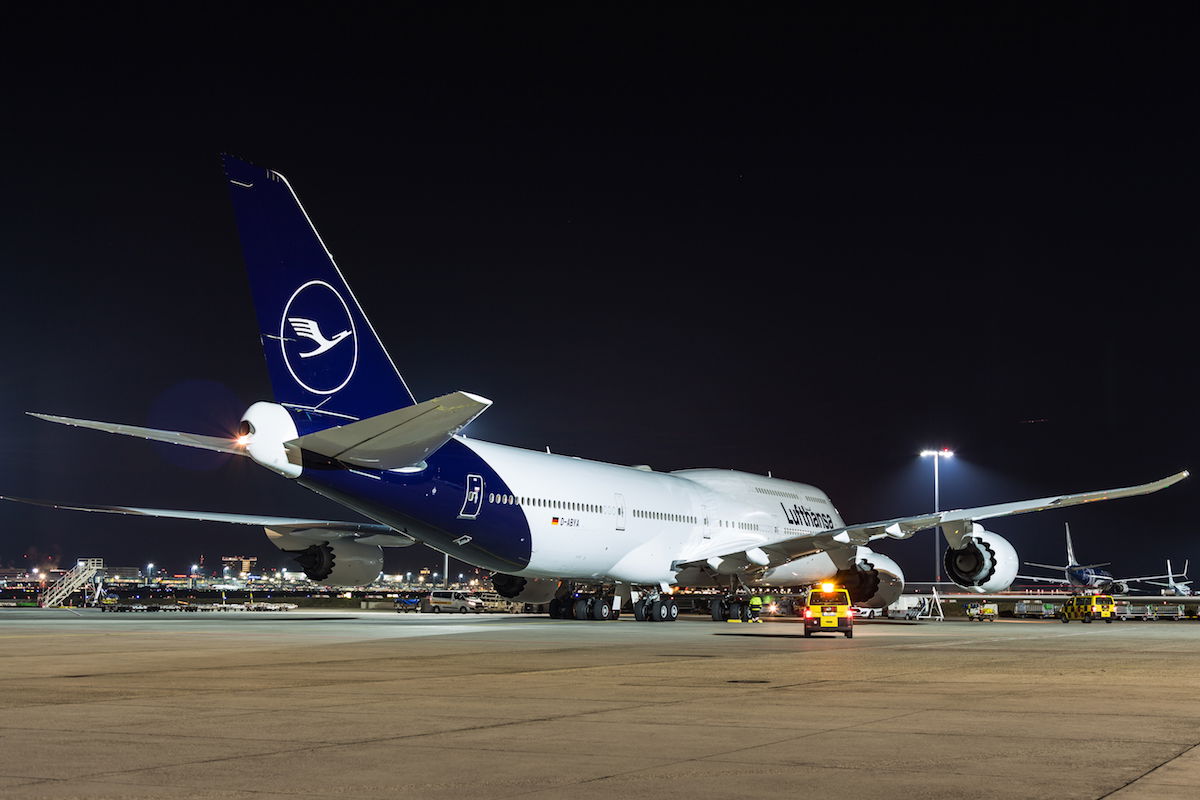 Personally I'll miss the yellow on the Lufthansa planes, as the new livery is less distinctive and more generic-looking, in my opinion. Rather oddly, Lufthansa is sort of splitting their branding here — much of their airport branding will exclusively be yellow and white, while their planes are now exclusively blue and white.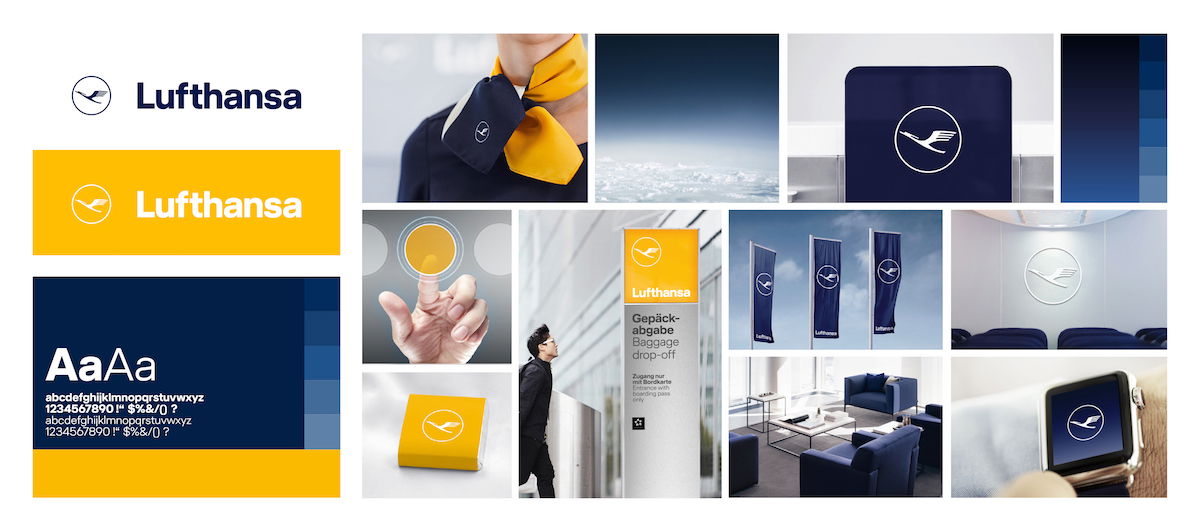 The rebranding hasn't been terribly well received by enthusiasts. While we like these sorts of things as aviation geeks, I'd note that I personally don't think it has much impact on the company's bottom line, one way or another.
Lufthansa presently has two planes flying with the new livery, though it looks like they may be having second thoughts, at least with how they've executed it so far. Wandering Aramean points to an internal communication posted on a German frequent flyer board.
Essentially it says that after the two planes with Lufthansa's livery have landed at many airports around the world, they've noticed that the blue paint appears significantly darker than they were expecting based on test environments, especially in bad weather. As a result, they're working on optimizing the new livery. They're also working on a new version of the design that combines the Lufthansa word mark with the crane logo.
The note goes on to explain that this is a dynamic process, and it's important for them that the new design works under all conditions, and that the practical execution is more important than the theory here. They're going to keep collecting feedback and then make changes as needed.
So for the time being I expect we won't see more Lufthansa planes repainted, as they likely want to get the new livery right before painting more planes. What I'm curious about is if they're truly just going for a slightly different shade of blue, or if the feedback hasn't been quite as they expected, and perhaps they'll make bigger changes.
Do you think Lufthansa is truly just updating the shade of blue here, or do you think they're making bigger changes to their new livery?