Yesterday I wrote about how Asiana Airlines suddenly stopped selling first class seats for travel as of September 1, 2019. The airline presently only sells first class on their small fleet of A380s, which they fly primarily to Los Angeles, New York, and Frankfurt.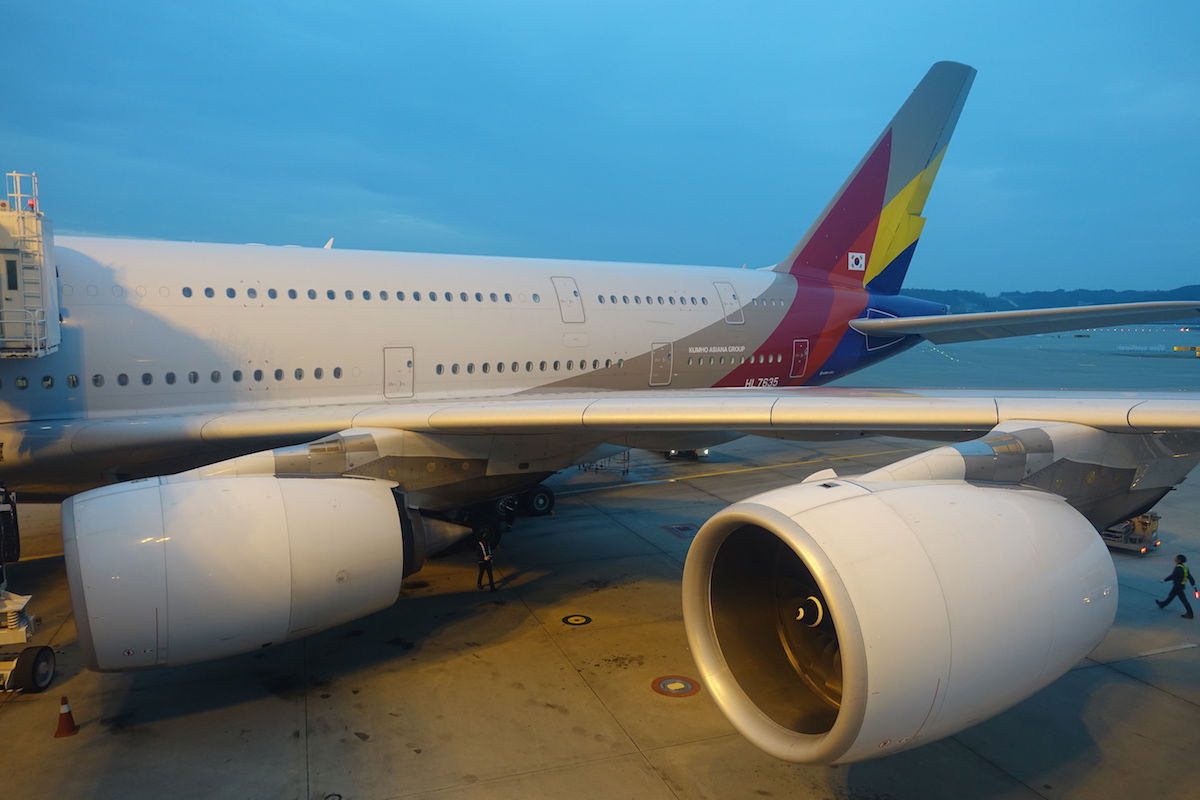 A couple of years back the airline stopped selling first class on their 747s and 777s, and this development also came shortly after Korean Air announced they'd cut first class on dozens of routes as of June 1, 2019.
Today Asiana Airlines has revealed what's going on here:
Asiana Airlines rebranding first class as "Business Suite"
Asiana Airlines has announced that they're rebranding first class as Business Suite as of September 1, 2019. This impacts their flights to Los Angeles, New York, and Frankfurt.

Just to make sure nothing is lost in translation here, there's even a diagram showing this: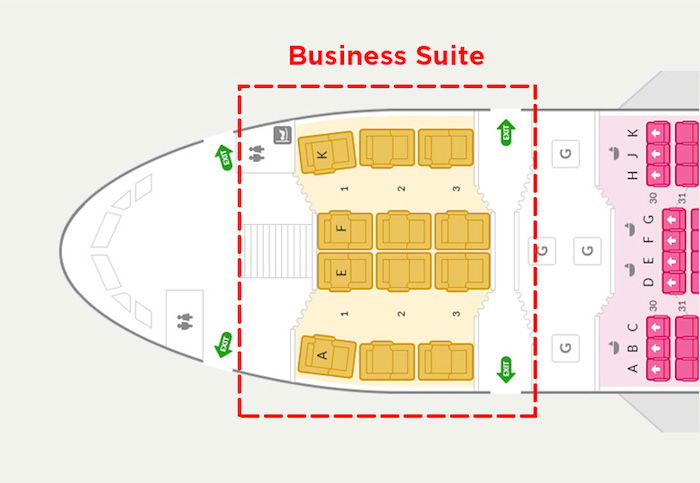 Essentially Asiana will be maintaining the same first class seats with doors, except they're making it a premium business class product rather than a first class:
Business Suite passengers will continue to have access to the Asiana First Class Lounge at Incheon Airport
The catering, baggage allowance, mileage earning, etc., will all be at the current business class levels
As of now tickets for Asiana's Business Suites aren't on sale, though the airline has stated that fares should be 30-40% lower than the current first-class fares. It sounds to me like these will still be completely separate fares, rather than something that is available to business class passengers, where you can just pay a few hundred extra bucks to assign a seat in the cabin.
What does this mean for award seats?
One big question is what this means for award redemptions. The short answer is that as of now we don't know, because best I can tell Asiana isn't yet selling these new Business Suite seats (though I imagine they will shortly).
I would speculate that it will be possible to redeem miles for Business Suites directly through Asiana's program. However, unless Asiana maintains the same current fare classes (including "O" for their Business Suite award availability), it's unlikely that it will be possible to redeem partner airline miles for this product, which is a shame.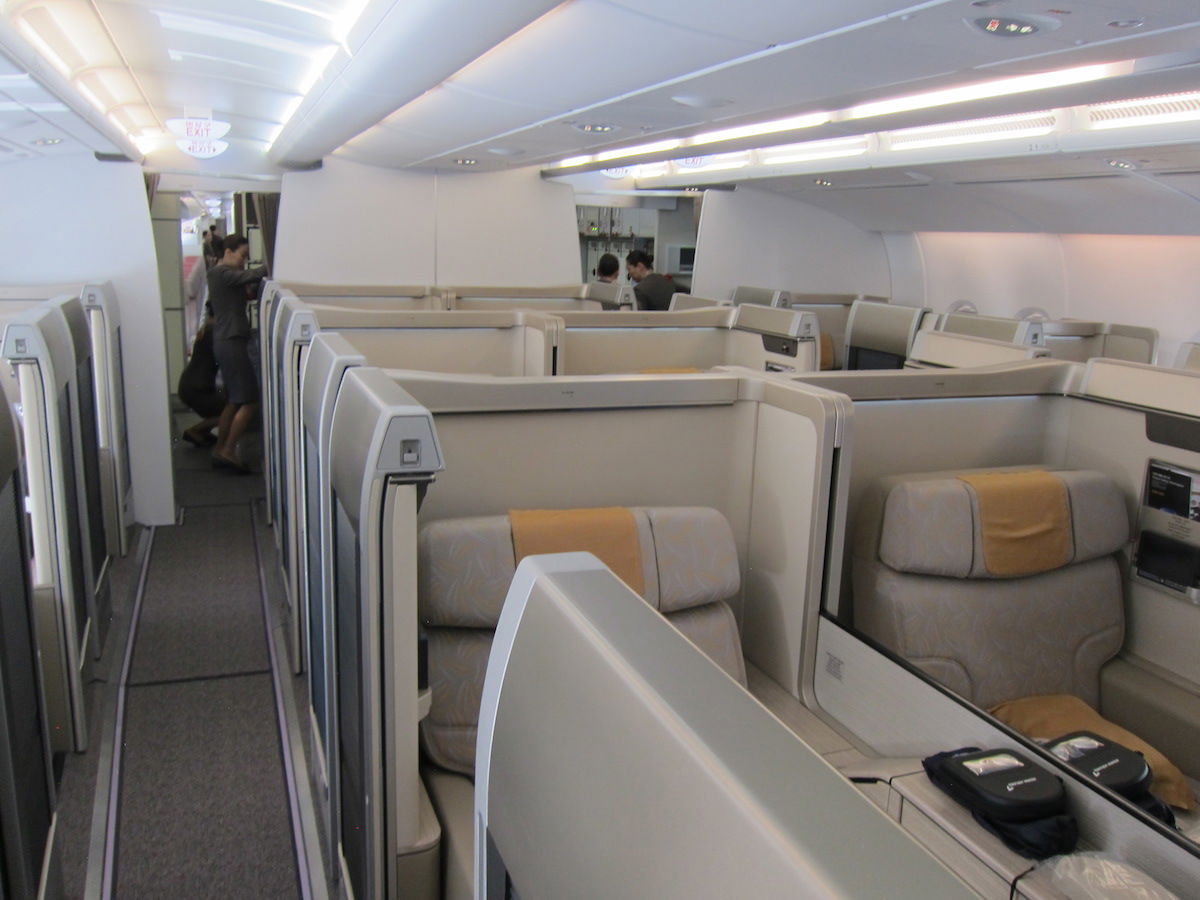 Asiana is following Malaysia Airlines' lead
Interestingly Asiana is following Malaysia Airlines' lead here. Last December Malaysia Airlines rebranded their first class as Business Suites. This is a product they exclusively have on their A350s and A380s.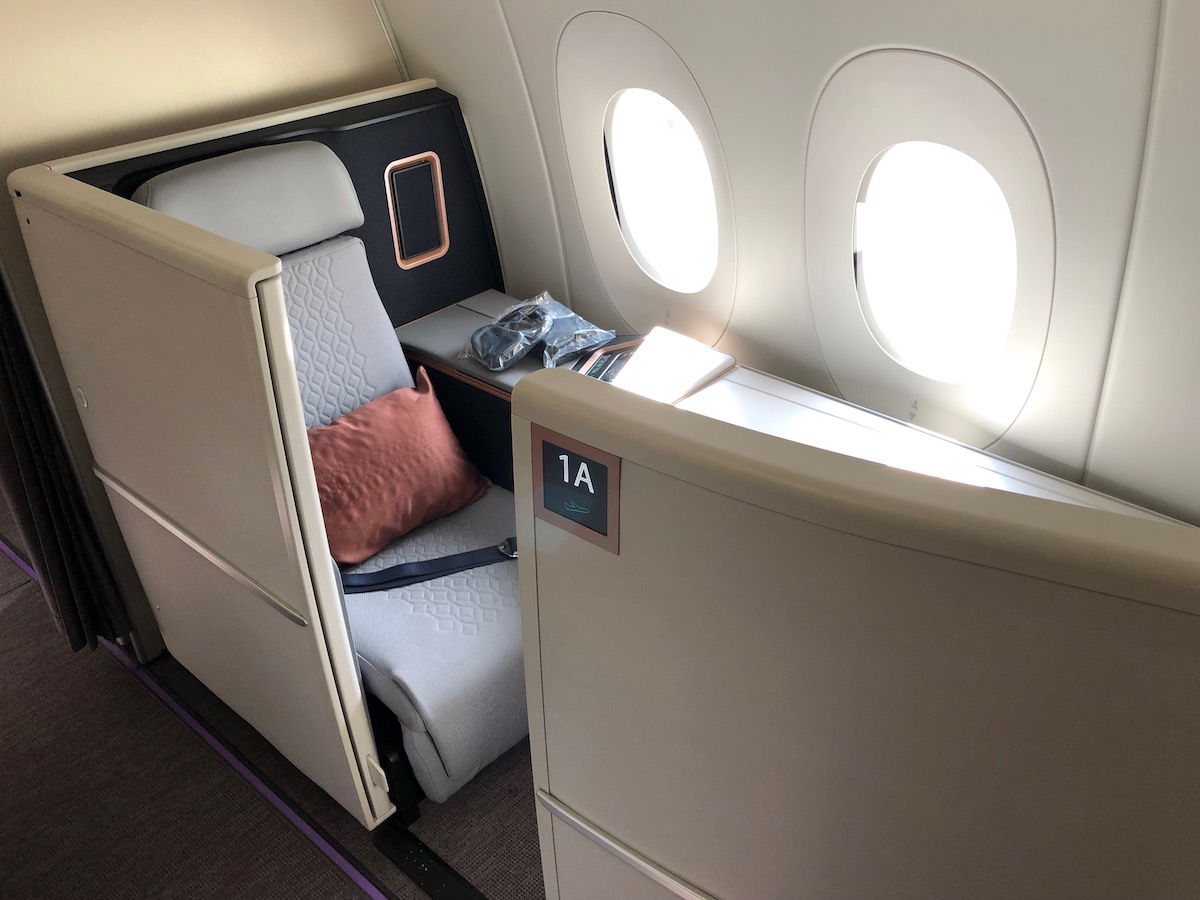 They took a different approach, though. While they rebranded the product and lowered the fares, they maintained the same first class soft product for the most part, including offering the same food and drinks they had in first class (which it sounds like Asiana won't be doing).
Bottom line
It's interesting to now see a second airline rebrand their first class as a premium business class product. Asiana is taking a different approach to Malaysia, though, as they're aligning their soft product for this cabin with what's offered in business class, with the exception of lounge access.
I suspect this is bad news for those looking to redeem partner airline miles, as this may eliminate Asiana as an option.
With that in mind, it seems Asiana's motivation for this change is one of the following (or a combination of these factors):
Lower their catering and staffing costs for first class, since this will now be aligned with business class service
Increasing demand for the cabin, by offering a more reasonably priced product
Hoping that rebranding the cabin will allow more corporate travelers to book this, since it's technically only business class rather than first class
Reduce award redemptions, though they could have done that simply by no longer making first class award seats available
What do you make of Asiana's strategy here, and what do you think their primary motivation is?