Well, this isn't a very good time for first class in Korea. Just last week Korean Air announced that they're eliminating first class on 27 international routes as of June 1, 2019. Now Asiana Airlines has announced an even more radical change.
Asiana is eliminating first class
While there's no formal announcement, Asiana Airlines has stopped selling first class for travel on all routes as of September 1, 2019.
Asiana used to have first class on some 777s and 747s, though the airline stopped selling first class on those planes a while back. The only remaining planes on which first class is being sold are the A380s, which Asiana flies to Los Angeles, New York, and Frankfurt.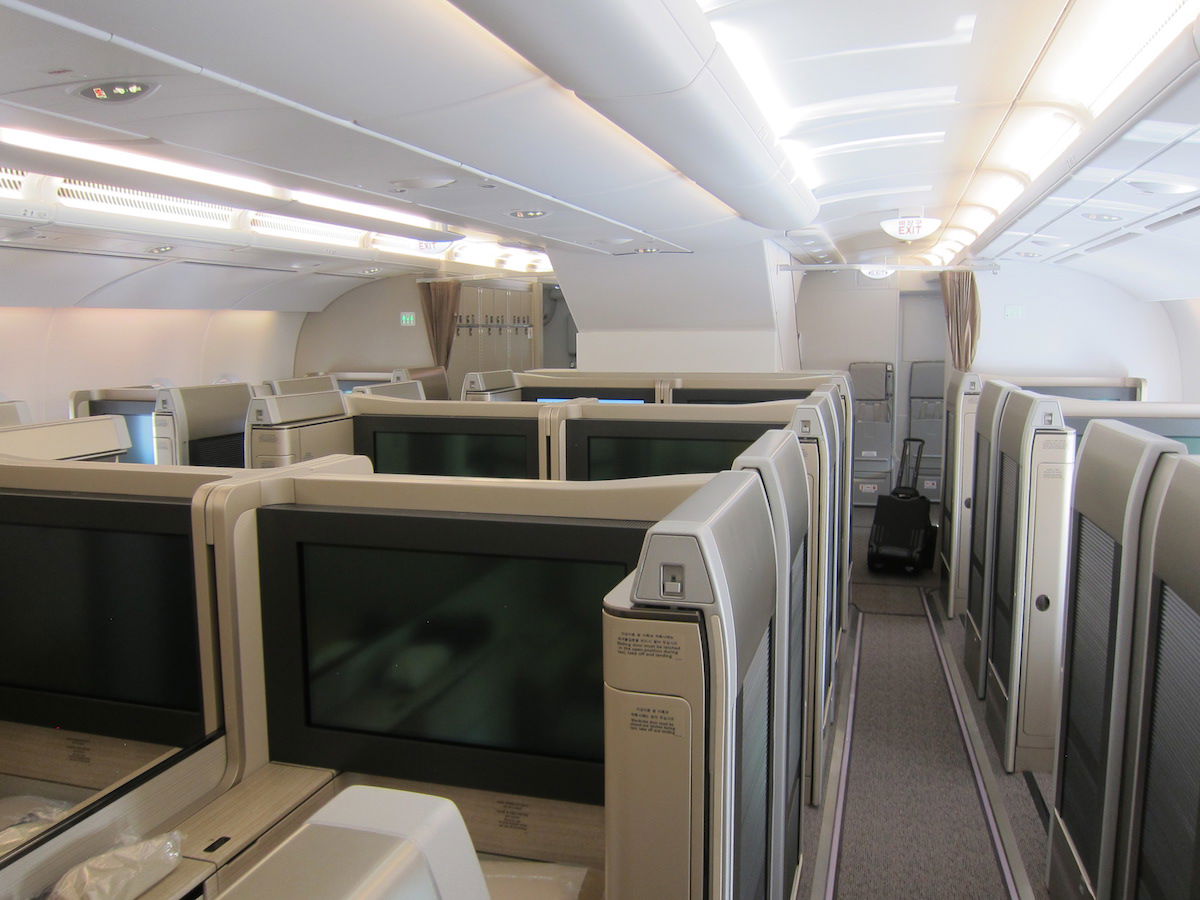 Asiana A380 first class
Through the end of August Asiana is selling first class as usual, though as of September 1 the first class cabins on all flights are just zeroed out.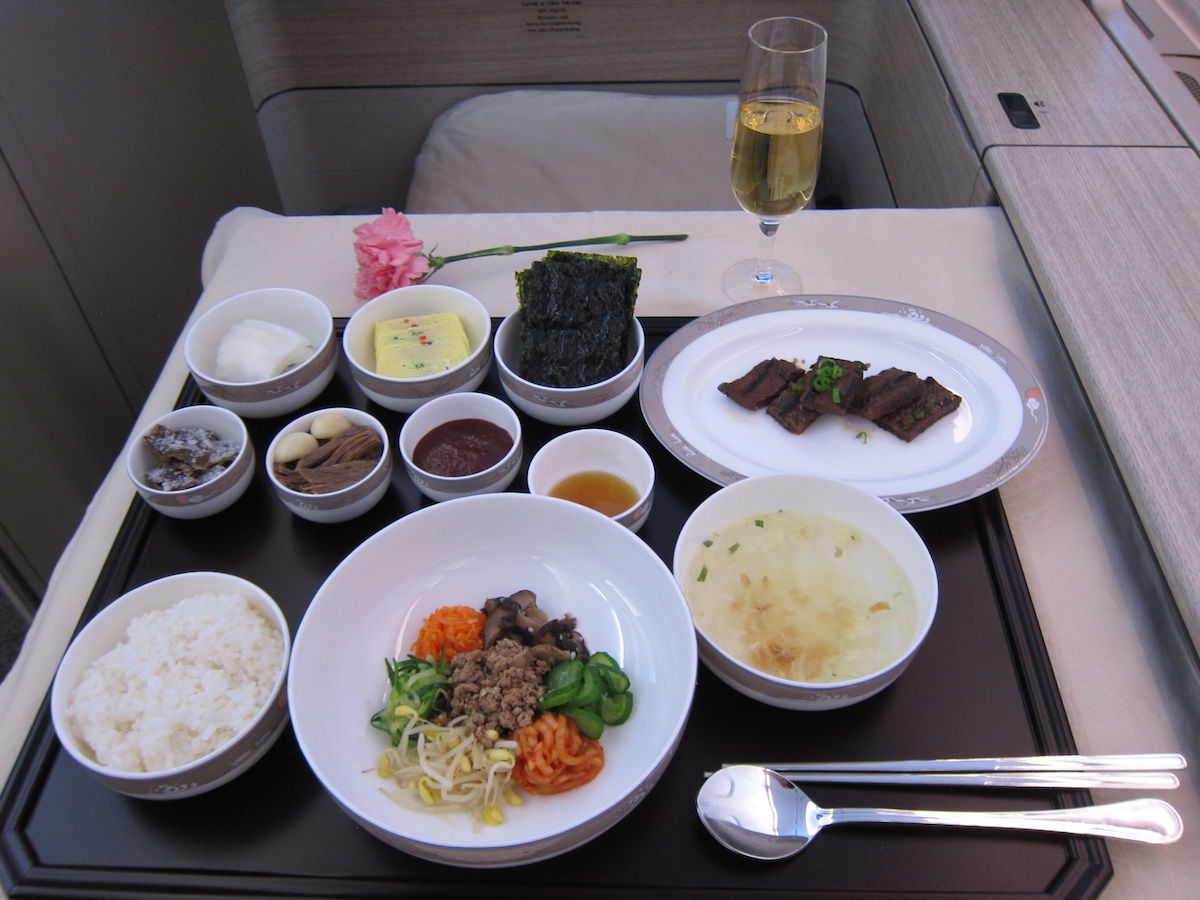 Asiana first class food
What exactly is Asiana's plan?
Well, we don't know. The airline hasn't announced anything yet. We do know the airline isn't going well financially and is trying to make some significant changes to their business plan.
I'm guessing Asiana doesn't sell a whole lot of first class seats, based on how readily available first class award tickets are. So my guess is one of two things:
The airline isn't 100% sure they're cutting first class, but they're seriously considering it, so for now they've stopped selling seats
The airline has decided to eliminate first class cabins, and that's a project they have for this fall
If they do eliminate A380 first class, my guess is that they'll simply add more economy seats. Asiana's A380 have 495 seats, including 12 first class seats, 66 business class seats, and 417 economy seats.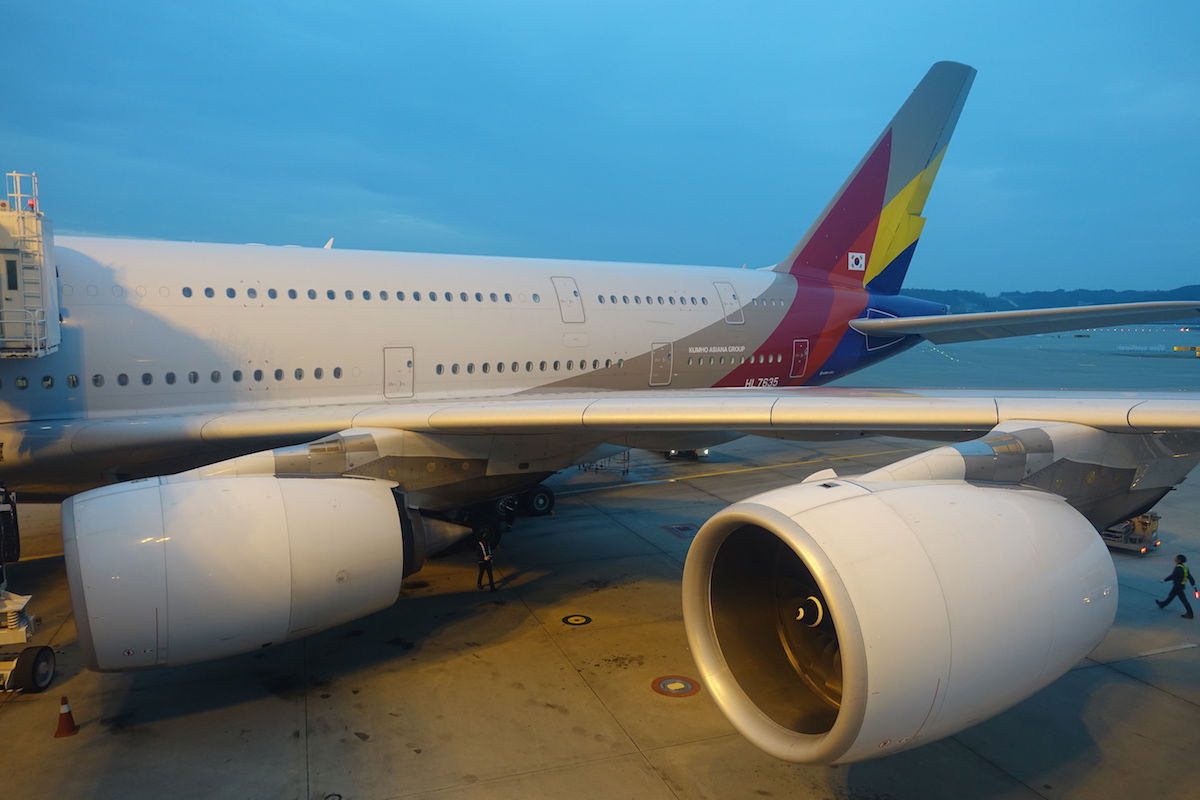 Asiana A380
You'd think they might be considering premium economy, though given that they're in cost cutting mode I doubt they want to invest in a new product right now. I guess the airline could also install more business class seats, though it seems to me that they already struggle to sell the seats they have, so…
Bottom line
I'm sad to see that Asiana has stopped selling first class, as they were one of the best options for booking transpacific first class award seats in advance. Then again, that might also be exactly why the airline is eliminating first class, since they just weren't selling enough seats.
I'll be curious to see how this unfolds, since the airline hasn't formally stated their plans one way or the other.
What do you make of Asiana no longer selling first class as of September 2019?