A couple of weeks ago I wrote about the next five trips I have booked. Since then I've already taken two of those, which means I still have three to go. As much as I'm excited about the upcoming trips, I'm also pretty exhausted at this point.
Fortunately my next major trip will be slow paced, as Ford and I are going to Southeast Asia for his birthday. We're stopping in Singapore to start the trip, and then going to Cambodia and Laos, which I'm super excited about. While I've visited most major cities in Southeast Asia, it will be my first time to Cambodia and Laos.
As I explained in the previous post, I hadn't yet decided how we were going to get home from Asia. I had put tickets on hold for us in Korean Air first class, which is always a great backup plan to have, since they let you hold tickets up until shortly before departure without penalty.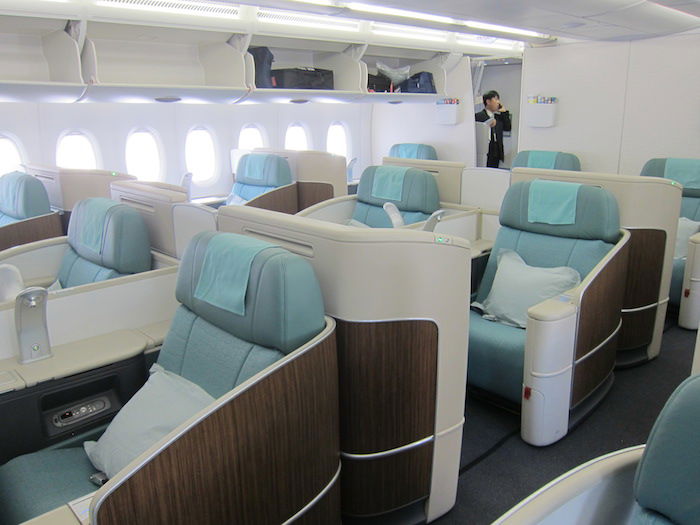 Korean Air first class
I would have loved to review something new, as I still have quite a few new products to try. That being said, generally I prefer to do those trips alone, as I don't think a trip on Biman Bangladesh connecting to Air India sounds like the most glam way to end a birthday trip. 😉
Anyway, I was looking at award availability the other day, and nearly fell out of my chair when I saw that there were two ANA first class award seats from Tokyo to Los Angeles. As anyone who keeps an eye on ANA award availability knows, it can be very tough to find first class award availability, let alone two seats on one flight.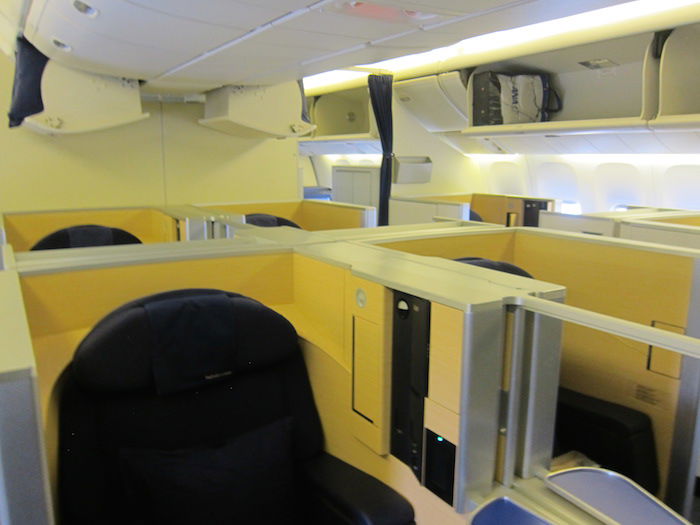 ANA first class
I reviewed ANA back in 2013, though am keen to try them again. My last several flights on Japanese carriers have been on JAL, and they've all been fantastic.
It used to be that ANA was considered Japan's premium carrier, though that perception has very much shifted, as JAL is often now considered to be the premium carrier. I'm curious what my experience is like this time around.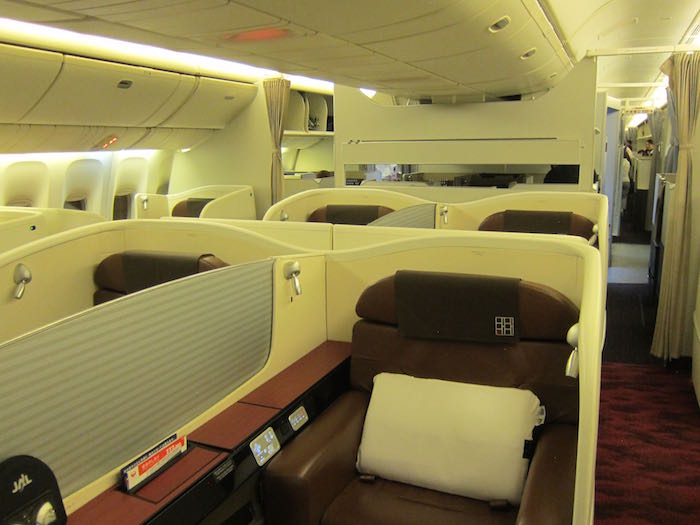 JAL first class
On top of that, I'm excited that our flight from Vietnam to Tokyo is operated by a longhaul ANA 787, featuring their staggered business class product, which I've been meaning to try for a long time.

I managed to book this with Avianca LifeMiles, which I purchased for ~1.3 cents each. At the cost of 99,000 miles one-way with a perfect connection, I'd say that represents a very good value.
Anyway, I just had to share my excitement. While I've planned a lot of awards, there's still something exciting about finding that rare award seat that opens up on your perfect date at a perfect time with a perfect connection, without even having to actively monitor for it. Best of all, in my case this even lets me review a new product (ANA's new business class) and revisit a product I haven't flown in years.
To those of you who have flown both carriers lately, are you on #TeamANA or #TeamJAL?