A couple of days ago I mentioned the following in a post in passing:
I'm constantly on the road (or in the air, I suppose), and nowadays a majority of my flying is longhaul. While I fly 400,000+ miles per year, I don't actually fly that many segments, at least proportionally. That's a blessing, because I find short-haul domestic flying to be significantly more exhausting than longhaul international flying.
Well, yesterday I arrived in Shenzhen from Seattle, and I woke up this morning feeling nauseous, dizzy and like I had to throw up. At first I assumed it was food poisoning or something, so I stayed in bed for most of the day. Eventually I started to feel better, and realized it probably wasn't actually food poisoning, but rather was my exhaustion finally catching up with me. While I'm always traveling like crazy, the past couple of weeks have been insane even by my standards.
That got me thinking…
Is short-haul flying really less exhausting?

I find that short-haul flying can be aggravating. Don't get me wrong, I love flying no matter where it's to, but I find that short-haul flying is more likely to be irritating. Typically short-haul flyers take a lot more segments, so the 30 minutes you spend waiting for a gate or two hour delay you incur really add up. The frustrating boarding processes, rude gate agents, etc., get to you more easily. The long security lines and cubed cheese in airline lounges becomes the bane of your existence.
Perhaps even more so, domestic/short-haul flying lacks the excitement of longhaul travel. This isn't true across the board and I'm generalizing here for sure. For example, if you get on a plane in Europe you can find yourself in a completely different culture in an hour. There are also certainly regional differences in the US.
However, for the average domestic US business traveler who flies to small cities and stays at major chain hotels, I think that domestic flying can get exhausting, and perhaps even boring, quickly. Of course everyone is different, but that's my perception.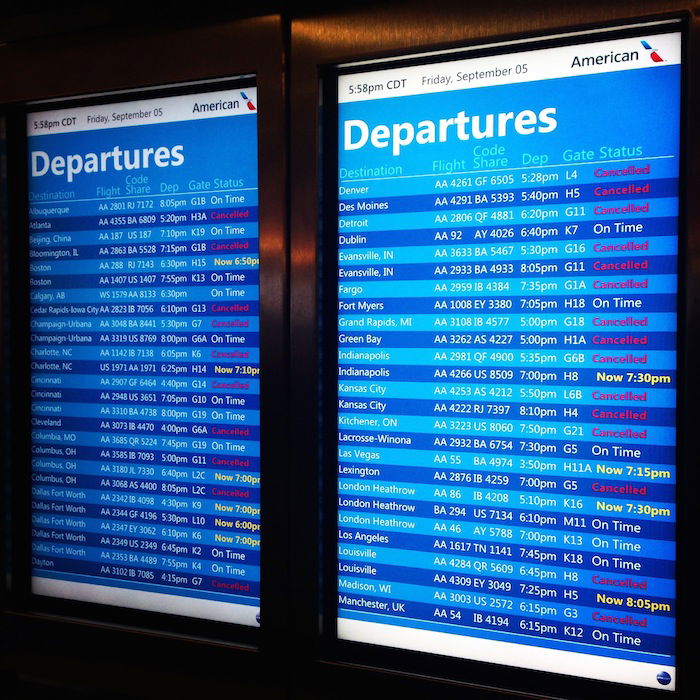 Is longhaul flying more exhausting and more addictive?
Being in bed all day not feeling well really got me thinking. Longhaul travel is actually significantly more tolling than domestic travel. Sure, you may only get on one 15 hour flight so the flying experience itself is less stress-inducing. However, everything else about it is more complicated. The unfamiliarity, the logistics, and the jetlag.
But really those are all the things that I love about longhaul international travel as well. I love landing in a new city or country all bleary-eyed looking in amazement at something I've never seen before. I sort of love waking up at 3AM and getting some work done and then eventually watching the sunrise. I love experiencing the quirks of different cultures.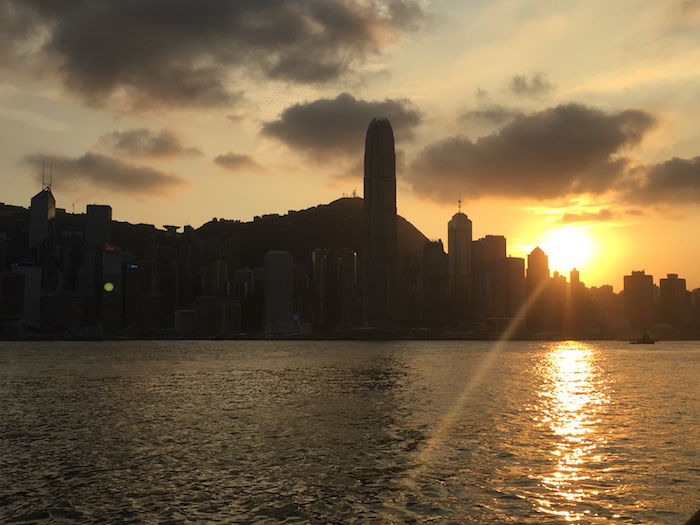 However, it also made me realize I was wrong the other day.
While short-haul travel may be more aggravating, longhaul travel is significantly more exhausting, in my opinion. I don't mind waking up at 3AM when I'm in a new country, but I hate being in bed and not being able to sleep, even though I have something planned the next day.
But international travel is also more addictive and more enjoyable. The question really comes down to how long your body and mind can handle the addiction.
Perhaps it's no different than some of the senior flight attendants I've met over the years, who said they only flew internationally for decades, but can't take it anymore, and now just do domestic. Being able to go to bed on their schedule every night is something that makes it worthwhile.
Bottom line
As much as I'd like to think otherwise, I really do think that longhaul flying is significantly more exhausting than short-haul flying. Of course I'm generalizing here a bit, but I think the best way to sum it up is that short-haul flying can be aggravating, while longhaul flying is actually exhausting.
Longhaul flying is also significantly more enjoyable and addicting, so I guess like most things in life, it's about trying to find moderation. The few weeks of travel I'm in the middle of are certainly not moderation. 😉
I'm curious what you guys have to say — what kind of travel do you think is most exhausting?