In the interest of full disclosure, OMAAT earns a referral bonus for anyone that's approved through some of the below links. These are the best publicly available offers (terms apply) that we have found for each product or service. Opinions expressed here are the author's alone, not those of the bank, credit card issuer, airline, hotel chain, or product manufacturer/service provider, and have not been reviewed, approved or otherwise endorsed by any of these entities. Please check out
our advertiser policy
for further details about our partners, and thanks for your support!
Earlier this month, American Express announced that the guest policy for their network of Centurion Lounges would be changing as of March 30th. Whereas Platinum members could previously bring in two guests or their immediate family, they'll now only be allowed two guests, period. This is presumably being done to alleviate crowding, which can certainly be a problem at times.
Yet it's hard for me to believe that restricting families is really going to fix the issue. And in fact, I'm going to argue this silly policy is actually going to make things worse.
I've had The Platinum Card® from American Express for a while now in part because my family gets pretty good value out of the lounges.
One of the features we like most about the Amex Centurion lounges is that most of them have family rooms — dedicated places set aside to let the little ones be little. We've used the family rooms in the Houston, Dallas, and San Francisco clubs.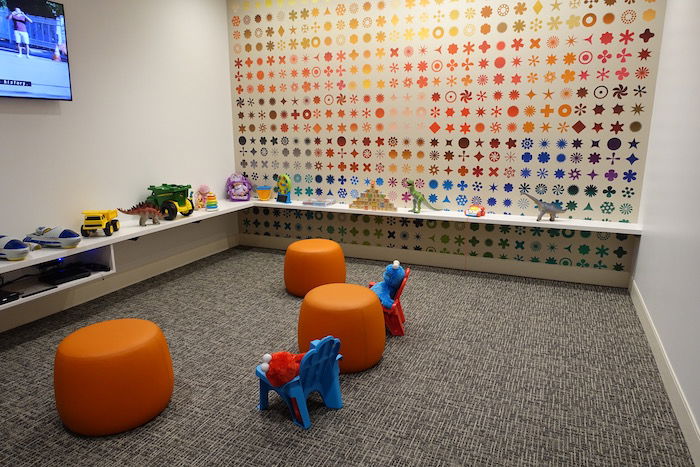 Amex Centurion Lounge Houston family room
But here's the thing, we're usually the only family in the space. I can't remember a single time that we shared the San Francisco or Dallas family rooms with anyone. (To be fair, the one time we visited the lounge in Houston the family room was busy.) And I haven't really observed many other families in the club outside the family room despite typically having an eye for these things.
Ben's experiences mostly matched mine, and has said he doesn't expect this new policy to make much of a difference.
Authorized users to the rescue
The guesting policy allows each member to bring in two guests. So a family of three is fine, but a family of four, five, or six is not.
But Amex has an interesting authorized user policy where you can add up to three authorized users on the personal version of the card for a flat $175 fee (Rates & Fees). And each authorized user gets full lounge access and guesting privileges.
That means that if one parent has the card, they can add the other for a $175 fee. Then they'll be able to bring in two guests, and their partner can bring in two more. Assuming they are traveling together as a family, they can now bring up to four kids with them into the lounge.
Sure, the $175 fee seems a bit onerous and some might argue that it will discourage one spouse from adding the other. But it doesn't take too many trips to the lounge instead of an airport restaurant to recoup the investment, particularly for those with bigger kids.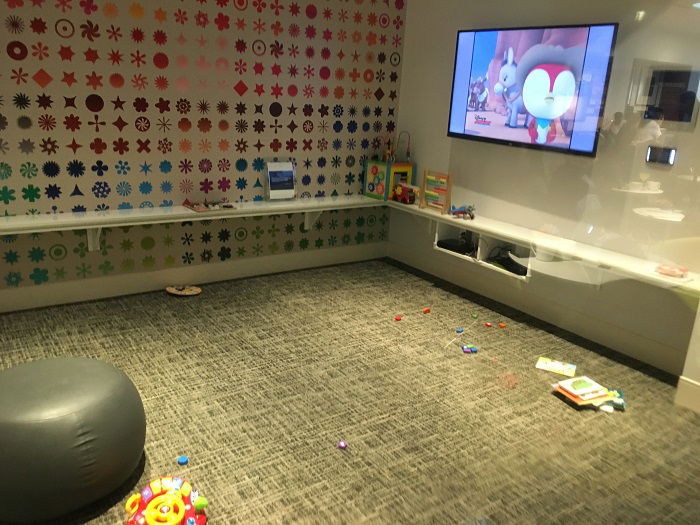 Amex Centurion Lounge San Francisco family room
Three authorized users for the price of one!
The interesting thing about Amex's policy is that it costs the same $175 to add one user as it does to add three. So if you've decided that adding your spouse makes sense, you might as well go ahead and add a grandparent as well so that when they are traveling they too can enjoy the lounge.
But of course, many of us have two sets of grandparents (or more!) so why stop there? We've got another authorized user slot available, so while we're at it, we might as well add one of the grandparents on the other side of the family.
So let's see, we've gone from a family of five using the lounge to a family of five, and two sets of grandparents — now nine people all using the lounge based off of one primary card holder.
Still believe that kicking out families is going to alleviate lounge overcrowding?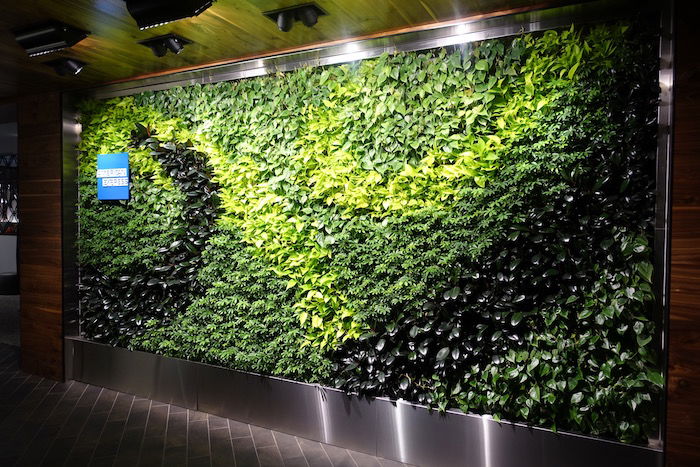 Maybe the grandparents don't travel much? Not a problem. Amex does not list any restrictions as to who can be an authorized user on your card. You could add your sister. Or your nanny. Or a favorite teacher at school. Pretty much anyone you trust not to go wild with a copy of your credit card.
Will people actually do this?
Obviously, we don't really know.
Ben thinks that only the hardcore folks like me will actually try to maximize their benefits like this. I sort of disagree. If you believe — and I'm not sure I do — that the overcrowding problem is caused by a few "families" bringing in 7, 8, or a busload of kids, then you must also believe that these same people are going to continue to maximize their benefits.
I figure that anyone who holds a card with a hefty annual fee like The Platinum Card® from American Express must be pretty good at at crunching the numbers and doing a cost-benefit analysis. If you've already determined that holding the card is a good value, then it's probably not going to be too hard to justify adding an authorized user for $175. And once you add one, well….
At least that's my plan.
Bottom line
Amex is instituting a very family-unfriendly change to their Centurion Lounge guest policy by restricting guests to two, rather than two or immediate family as of March 30.
To me, this seems more about optics rather than an actual solution. In fact, I'm convinced the overcrowding problem will actually get worse as members with families realize that if they are going to add their spouse as an authorized user, they might as well add two more folks for the same price.
So in the end, I actually expect more people in the lounges, not less. And a bit more revenue for American Express.
What do you think about the family-unfriendly Amex lounge guesting policy?
The following links will direct you to the rates and fees for mentioned American Express Cards. These include: The Platinum Card® from American Express (Rates & Fees).