Earlier I posted about how American officially confirmed that they'd be using the B/E Aerospace Super Diamond seat for the business class cabins on their Boeing 787-9s, Airbus A350s, as well as some retrofits of existing planes. These are the seats found on Qatar Airways, Virgin Australia, etc.
At the time American hadn't yet revealed a picture of the new seat, though it looks like we now have our first one. Per the Star-Telegram, here's the first picture of American's new business class seat: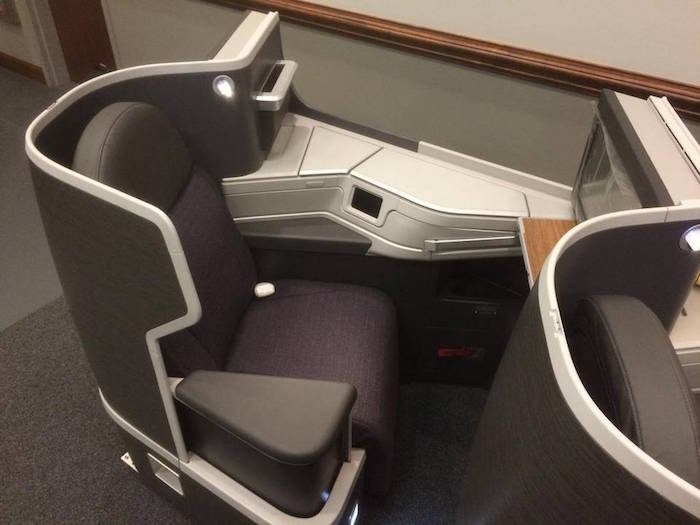 While the seat has some pretty neutral finishes, it looks fantastic. As a point of comparison, here's American's 777-300ER business class seat, which was licensed from Cathay Pacific: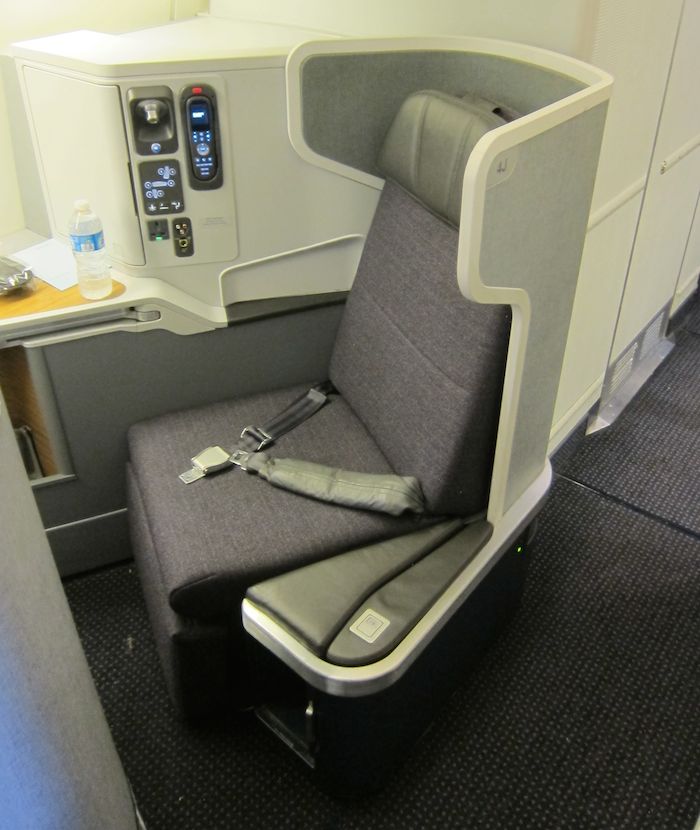 The seats are very similar, so I still find it puzzling that they didn't get the same seat for all planes. It apparently had to do with the cost of licensing the reverse herringbone seats from Cathay Pacific, as they were originally only licensed for the 777-300ER. Regardless, the new seat looks great, and I can't wait to fly it.
Now we just have to wait for details on the installation timeline, seat count, etc.
What do you make of American's new business class seat?