The only thing consistent about service on US airlines is that it's inconsistent. American is my primary US carrier, and I've spent plenty of time noting how inconsistent service can be — I've had international flights with incredible service, and I've had international flights with terrible service. Typically it seems to me like an entire crew is either good or bad, which doesn't make sense, since flight attendants are mostly bidding on "trips" independently. Perhaps it's often a case of a good attitude being contagious, and vice versa.
On Monday night I flew from Sao Paulo to Los Angeles in business class on American. The flight was operated by a 787-9 with American's B/E Aerospace Super Diamond seats. I'll have more on the seats as such in a separate post, but in this post wanted to talk about the service on the flight.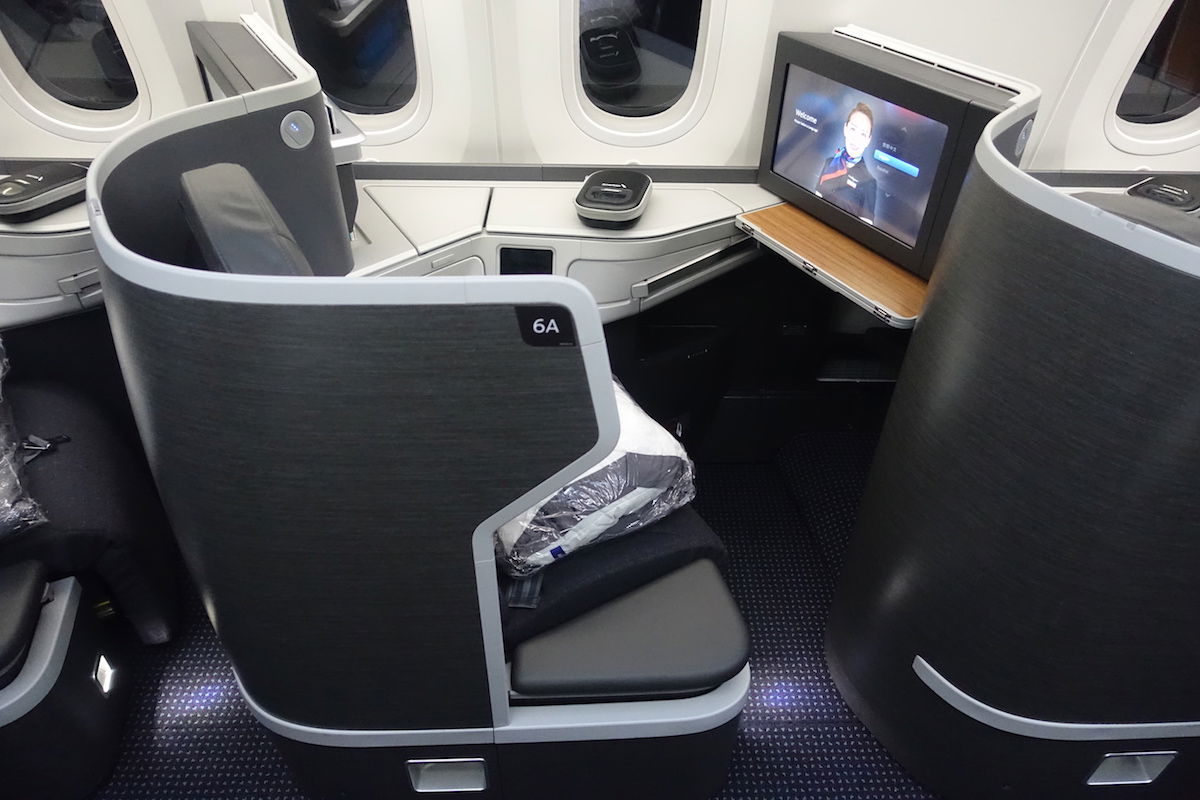 The 787 has two aisles, and the way the staffing works is that the purser works the left aisle, another flight attendant works the right aisle, and then there's a third flight attendant working the galley. I was seated on the left side, so was being taken care of by the purser.
He had no charm, but he did his job efficiently. There were no introductions, and when he took my meal order he just said "do you know what you want?" If this were a non-US airline I'd say the service was bad, but for a US airline I can't say the guy was bad. He seemed well intentioned enough, he provided the service as described, and he was extremely efficient. Also keep in mind I was just coming off a TAAG Angola flight, so I'd consider anything short of a verbal assault to be a positive interaction.
The purpose of this post isn't to rag on the purser, but rather to compliment the other business class flight attendant, Rob… and he wasn't even the one serving me! Man, I longed to sit on the right side of the plane, where they were getting Singapore Airlines levels of service.
Rob's voice carried, so I could hear many of his interactions with passengers.
"Hi, welcome aboard! I'm Rob and I'll be taking care of you today. Are you familiar with all the functions of the seat?"
After takeoff when he took meal orders, he said "welcome aboard, once again. Like I said earlier, I'm Rob. Have you had a chance to look over the menu? What can I get you for dinner? And do you want me to wake you for breakfast in case you're sleeping?" That question wasn't asked on the left aisle, for the record.
Throughout the service Rob took his time with each passenger and engaged in chit-chat, but the service was just as efficient as in the other aisle.
Before landing Rob came through the cabin and shook each passenger's hand. "It was a pleasure taking care of you today, come see us again real soon."
The craziest part was that he then came over to the left aisle (which he didn't at any point serve), shook everyone's hands, and said "thanks for your business, we really appreciate it."
He's easily one of the best American flight attendants I've ever had, and he wasn't even serving me.
The moral of the story here is as follows:
In the US the purser on a flight is just someone who is paid a couple of extra dollars an hour to do paperwork and make announcements. They're not actually leaders, which is sad. Airlines with inflight service managers generally have better service since there's someone in charge who is accountable for the experience, though there's no way a US airline union would ever allow such a role to exist.
You can't train someone to be as engaging as Rob. When I watched how Rob provided service, I couldn't help but think "wouldn't it be nice if this other flight attendant were just as good?" But the reality is that you can't train an attitude like this. If other flight attendants had done this, it would have come across as insincere. You can hire people with personality, but once they're hired, you can't train someone to be genuine and engaging.
While you can't train people to be genuine and engaging, couldn't flight attendants on US airlines generally be trained to do the same as Rob? "Are you familiar with your seat?" "Thanks for flying with us!" The shorter answer is no, since American management refuses to increase the workload of flight attendants under any and all circumstances.
As an aside, years ago American introduced mints in premium cabins, which the flight attendants distributed at the end of the flight. The intent of them was to facilitate an interaction where the flight attendant could say "thanks for flying with us today," which seemed like a brilliant idea. When it was first introduced, it was great. Over the years many flight attendants just started to hold out the tray and didn't make eye contact or say anything, which eliminates the whole point (well, other than eliminating bad breath). 😉
So thanks to Rob for being awesome, and giving all his passengers a great experience. As is always the case at the "big three" US airlines, it's clear that the flight attendants who provide that kind of service do so because it's the type of person they are, and not because of anything the company is doing.