In early August American Airlines announced some exciting international expansion, including new flights from Dallas to Tel Aviv, Philadelphia to Casablanca, and more.
The Dallas to Tel Aviv flight is no doubt the most interesting, given that it's such a long flight, and also given that it marks American Airlines finally returning to Israel (which seemed like a huge gap in their network).
American Airlines' Tel Aviv Flight Now On Sale
We've known all along that American plans on launching flights between Dallas and Tel Aviv as of September 9, 2020. American Airlines opens up their schedule 331 days in advance, so up until now the flight hasn't been on sale since the schedule hasn't gone out that far.
Well, American Airlines' flight to Tel Aviv is now finally on sale. So far only one roundtrip is on sale, given that September 10, 2020, is 331 days from today.
This means that we finally know the schedule with which American will operate this flight to Tel Aviv.
American Airlines' Dallas to Tel Aviv flight will operate 3x weekly with the following schedule (update: American will operate the route daily in winter 2020):
AA18 Dallas to Tel Aviv departing 10:20PM arriving 7:10PM (+1 day)
AA19 Tel Aviv to Dallas departing 10:05PM arriving 5:05AM (+1 day)
The ~7,000 mile flight will operate eastbound on Sundays, Wednesdays, and Fridays, and westbound on Mondays, Thursdays, and Saturdays. The eastbound flight time is 12hr50min, while the westbound flight time is 15hr.
If they are only going to offer 3x weekly flights, I'm surprised that they'd operate one of the eastbound flights on a Friday, which coincides with the Sabbath (EL AL grounds all flights from Friday night until Saturday night).
American will use a 787-9 for the flight, featuring 30 business class seats, 21 premium economy seats, and 234 economy seats.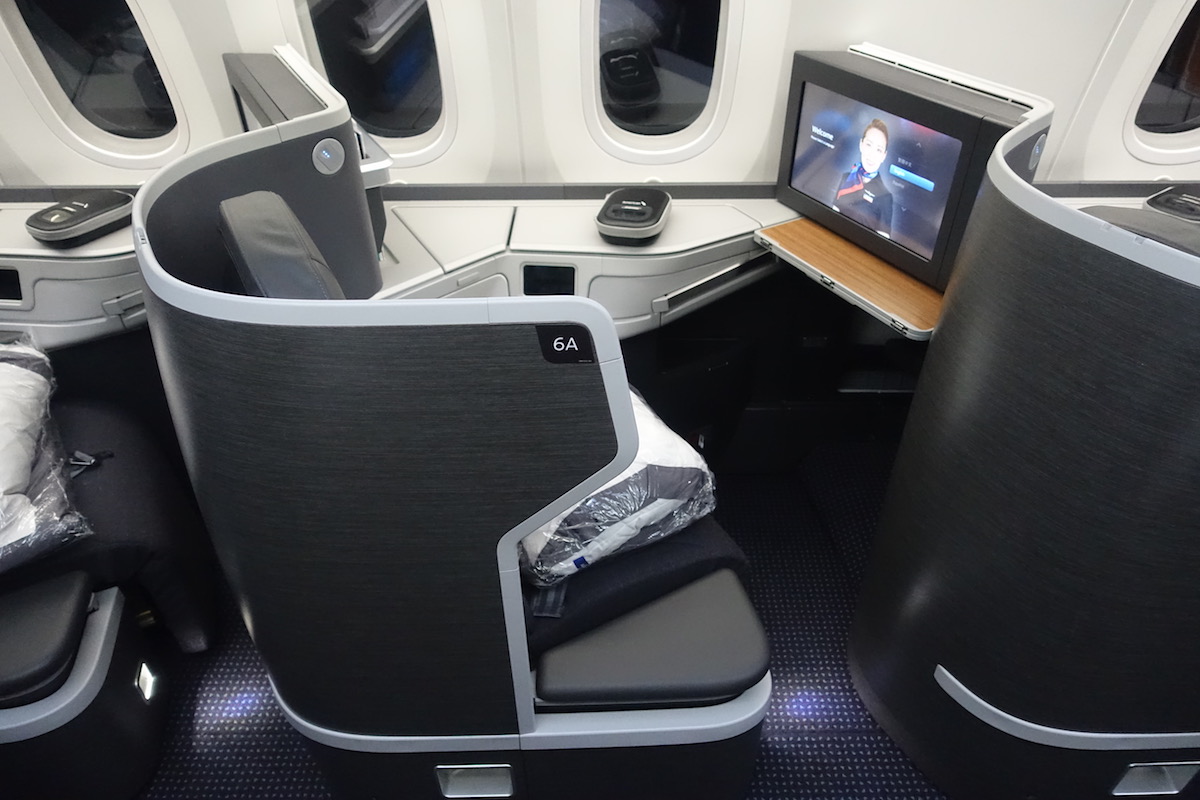 American 787-9 business class
While the flight is now officially on sale, as of now only full fare classes are bookable, so I would expect a lot more inventory will be added soon. After all, so far only a single roundtrip flight is on sale, based on the schedule.
Bottom Line
It's cool to see American Airlines finally making a return to Israel, and to see their first Dallas to Tel Aviv flight on sale. I'm a bit surprised to see it quietly added to the schedule like this, rather than them only adding it in a month or so, and then making a big splash about it.
It will be interesting to see how this route performs, and if they grow their presence in Israel over time.
(Tip of the hat to @xJonNYC)